Hi everyone and welcome  to Week 6 of the One Room Challenge! If you're new here, I'm a guest participant in Linda's from Calling it Home One Room Challenge. A biannual event where a group of designers and bloggers  chronicle a makeover of one room in their home in 6 weeks. We're on week 6 right now but this year the challenge has been extended for another week. So next week will be the final reveal and I'm so excited to share our makeover with you all!
You can follow along with the previous weeks here:
Week 1 | Week 2 | Week 3 | Week 4 | Week 5 |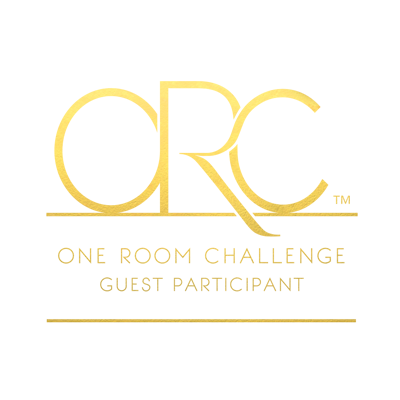 Bathroom Makeover One Room Challenge Week 6
This week's progress:
This week we finally got the grout done on the floor tile. We used a charcoal coloured grout that fits right in with the charcoal of the tiles. We used a slow drying grout and had to stay off the floor for 72 hours. It was wonderful! We basically had the weekend off which was great because the hubby and I needed the break. Don't those tiles look amazing?
Once the grout was dried and cured we were able to get back in there and put the baseboards on.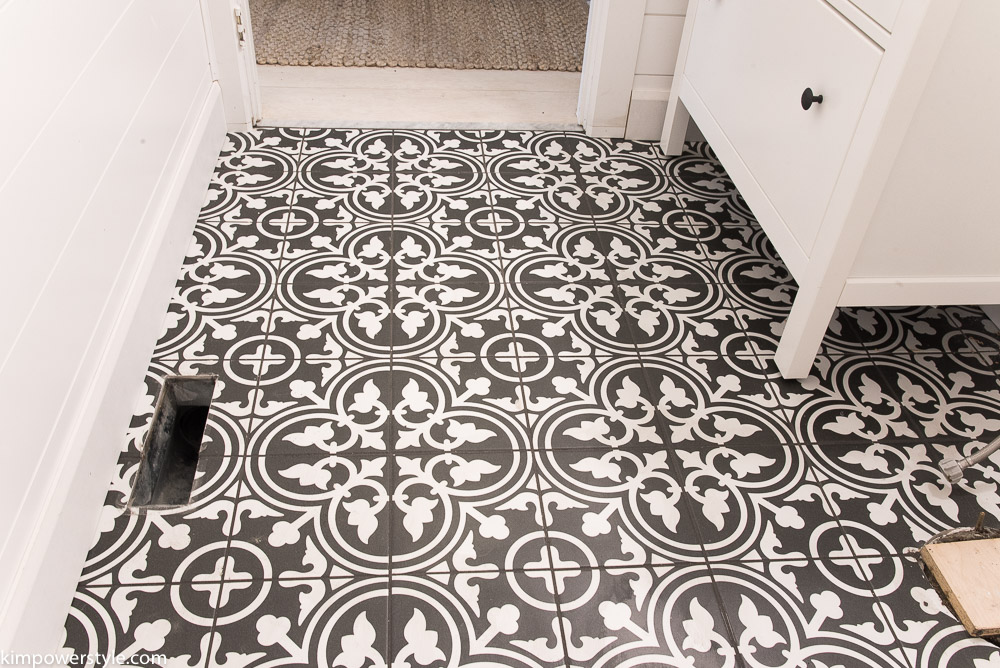 We also got the vanity in after the hubby did some (a lot) of maneuvering with the pipes. Yahoo!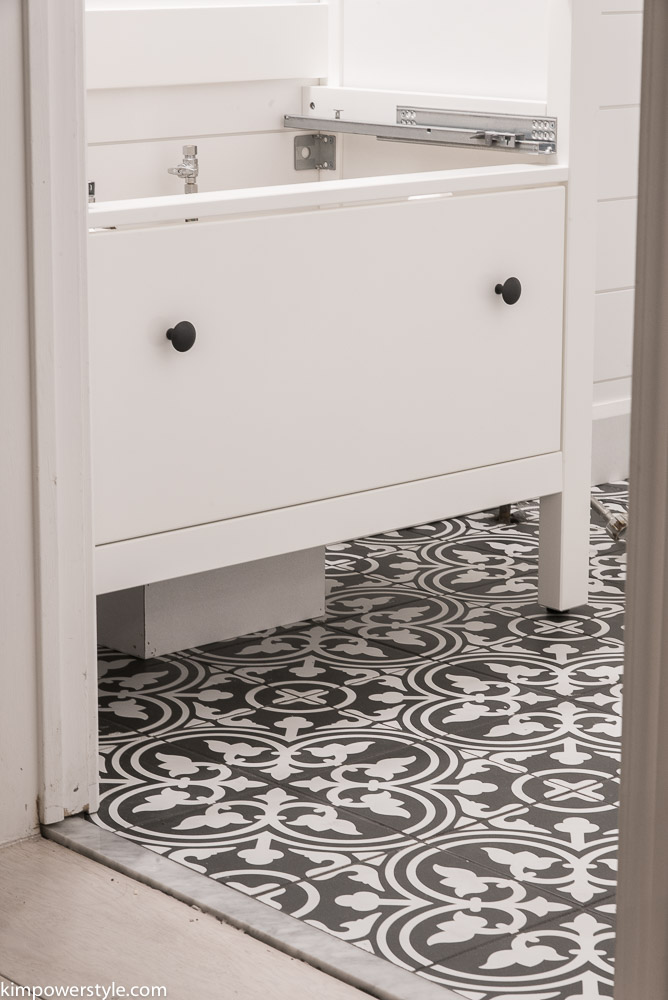 Remember those nasty pipes that came up out of the floor that couldn't be moved? Well the hubby used the Metrie baseboards to make a box around them. It's hardly noticeable, unless you're down on the floor where I was when I took this photo. Once I caulk the corners and fill in the nail holes it will look great.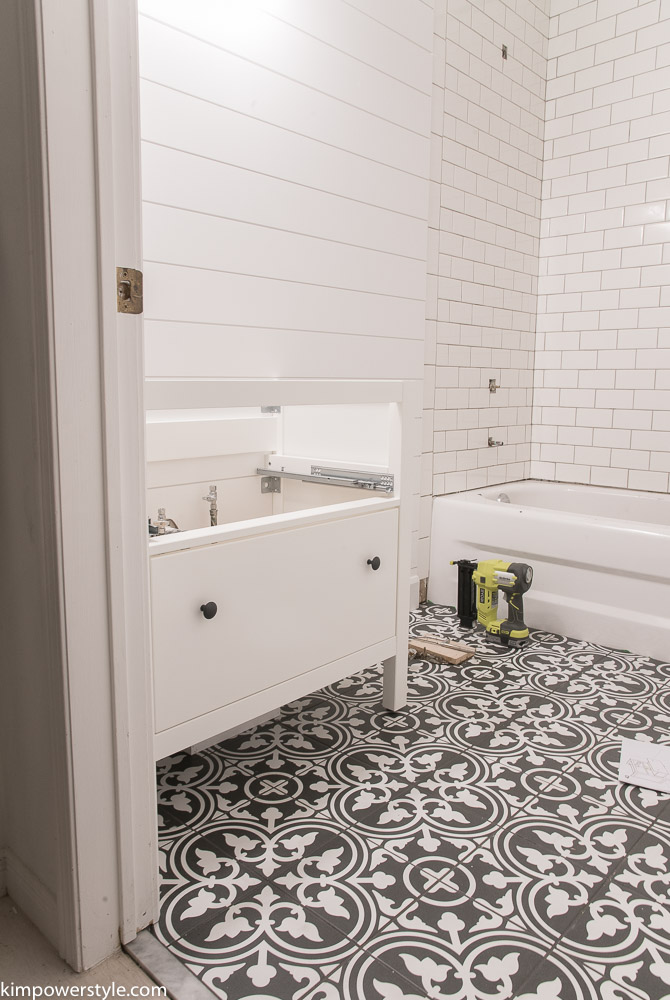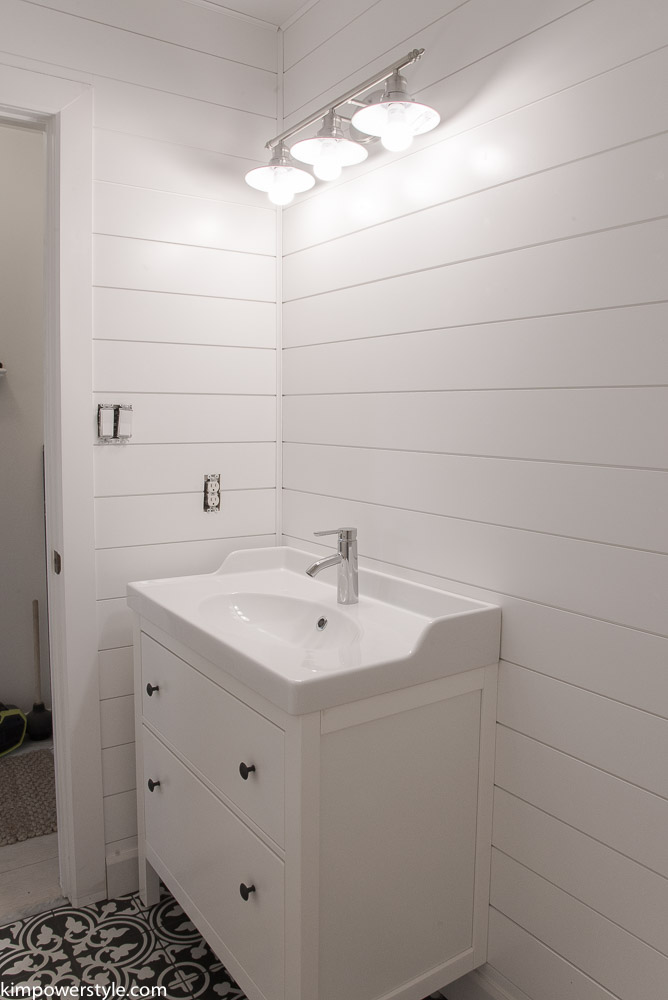 I'm so glad the vanity fit! It looks great with the gorgeous shiplap and tiles. These pictures don't do the room justice.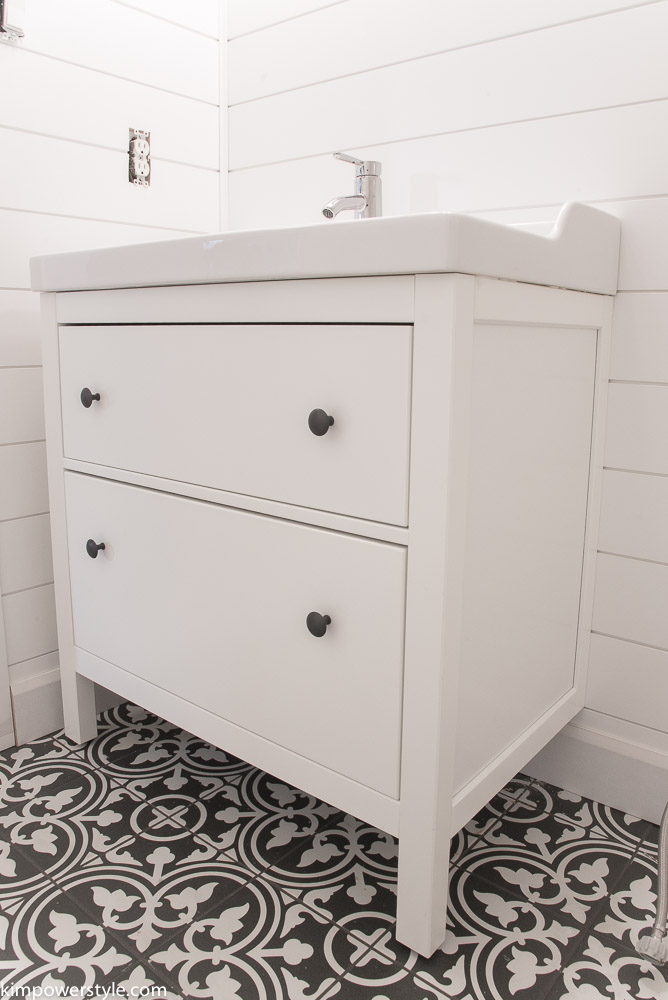 Task list before the final reveal:
Add the mirror
Install the toilet
Caulk the baseboards, sink and tub
Install the tub/shower hardware.
Accessorize
Well that's it for this week.  It's such a small room that there's only so much to show without revealing it all..and that's for next week! You can subscribe to the blog to make sure you don't miss out on any posts. They'll come straight to your inbox.
Blessings,
Kim