It's that time of the year again and the baking season is upon us! One of the first recipes I'm making are these easy and chewy sugar cookies. They don't require any chilling and can be easily spooned out onto a cookie sheet. Once you assemble all your ingredients together you can have a batch of cookies ready in about 15 minutes.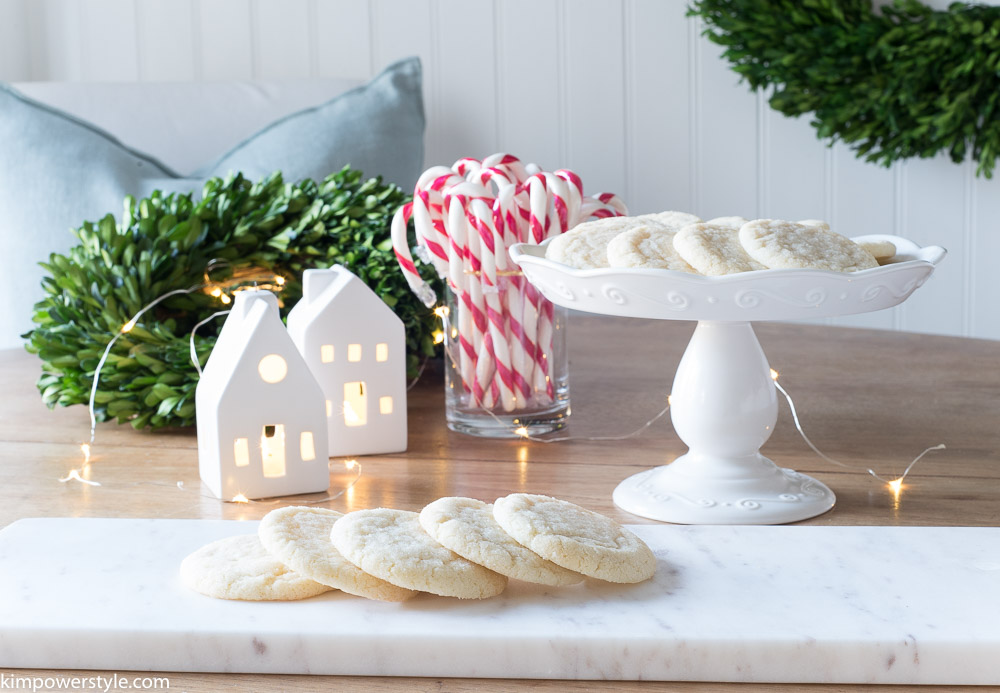 You'll Need:
1 cup of softened butter
1 1/2 cup of granulated sugar
1 large egg
2 1/4 cups all purpose flour
1/2 teaspoon salt
1/2 teaspoon baking powder
1 1/2 teaspoon vanilla
Extra sugar to roll your cookies in
Preheat the oven to 350° F.
Line baking sheet with parchment paper or use a baking mat.
Cream together the butter and sugar for a couple of minutes till light and fluffy. Add the egg and vanilla and mix.
In a separate bowl, lightly mix the flour, salt and baking powder together.
Mix together the dry ingredients into wet ingredients.
Use a cookie scoop or a tablespoon and scoop out cookie dough and form into a ball.
Roll cookie ball into the extra sugar and coat. Lay out cookie balls on your baking sheet and lightly press.  (Leave a 1  1/2 to 2 inch space between cookies)
Bake in the oven for 8-10 minutes.
To make sure these cookies are really chewy, I took mine out of the oven at 8 minutes. They were still pale but continued to cook on the cookie sheet for a couple of minutes. I then used a spatula and put them on a cooling rack. Once they cool  you have a delicious cookie that's a little crunchy on the outside and chewy on the inside!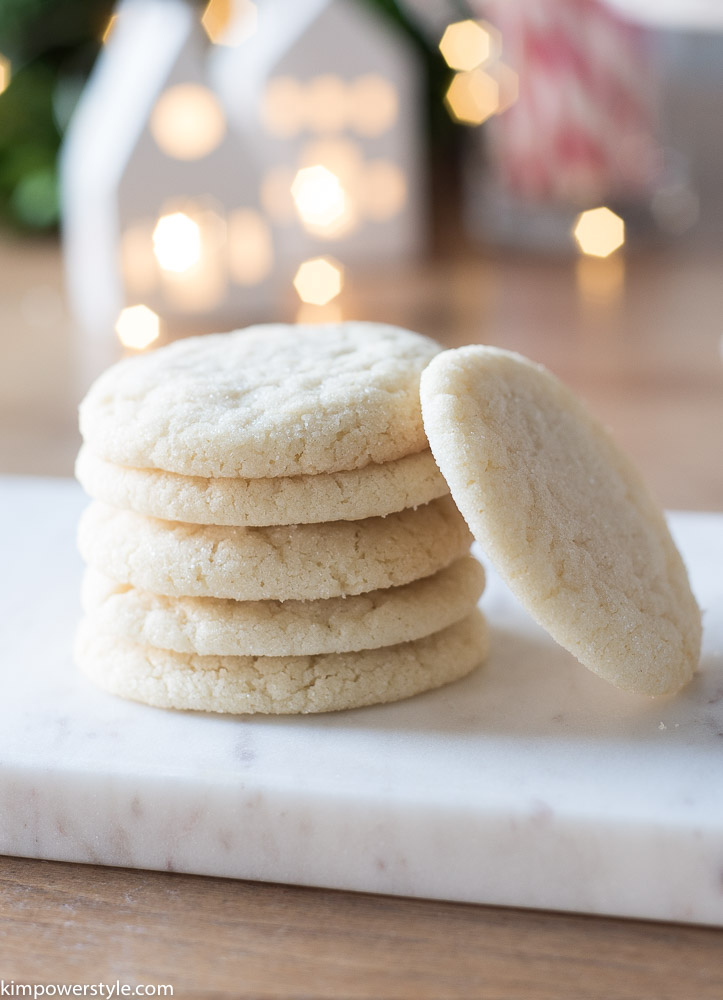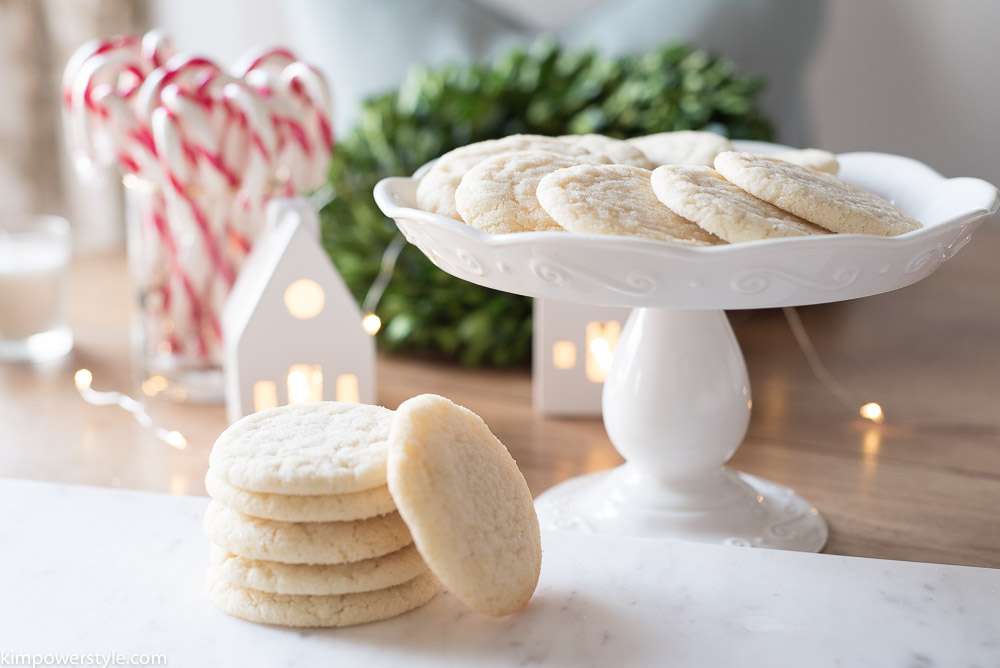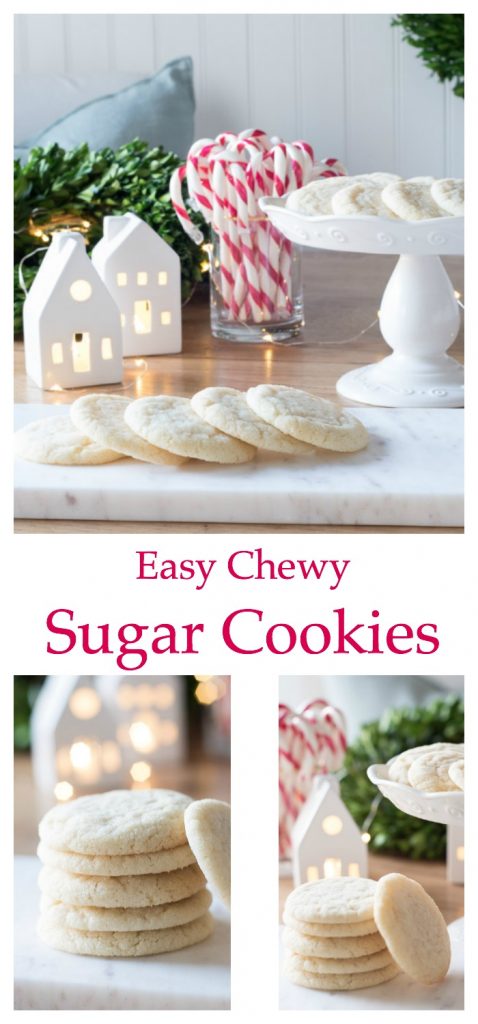 I hope you try this easy recipe and enjoy the cookies! It's so quick and simple and includes ingredients that most of us already have on hand. Stay tuned for some holiday baking coming up over the next few weeks. Subscribe and you'll receive blogposts delivered straight into your mailbox!
You can follow along with me here too:
Instagram | Facebook | Pinterest
Blessings,
Kim