Hello everyone and welcome to the Bathroom Makeover One Room challenge week 4! I've heard that week 4 is one of the most difficult weeks of the challenge. I think I'll hold judgment on that until week 5 is over! If you're just tuning in now,  the One Room Challenge is hosted by Linda from Calling it Home. A challenge where designers and bloggers make over one room in their home in 6 weeks. You can follow along on with everyone's progress here and my (somewhat) bathroom makeover progress here: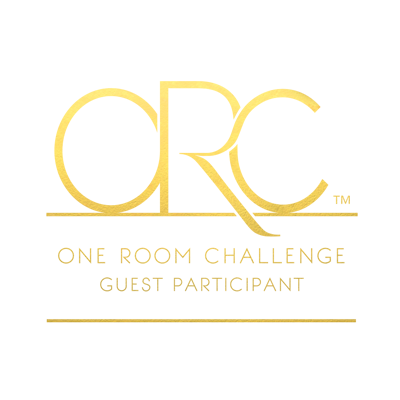 Bathroom Makeover One Room Challenge Week 4
Before:
Lets take a look at what we started with: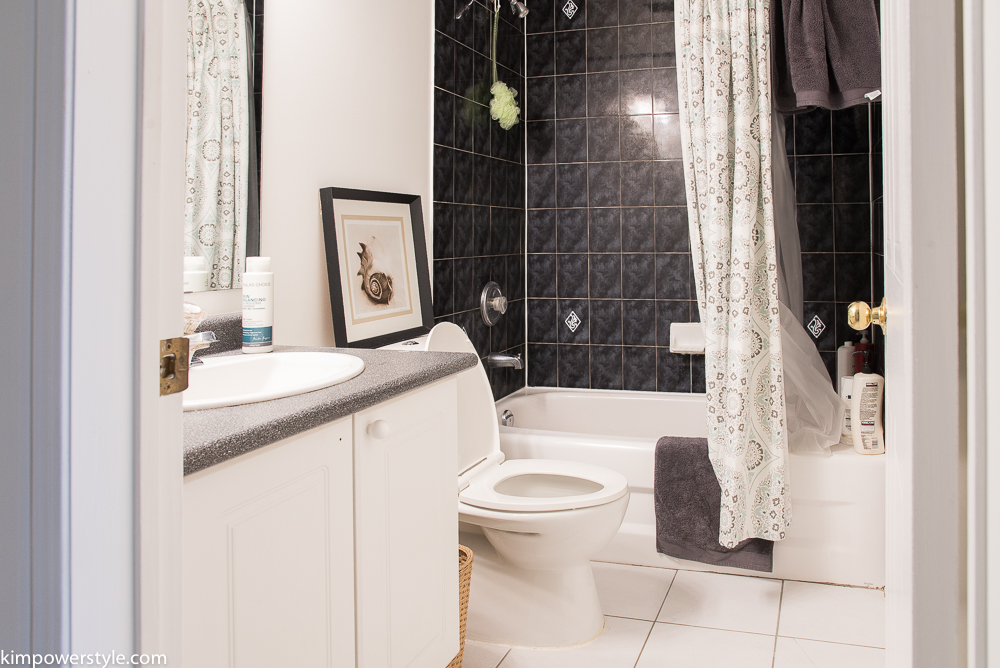 (After everything we've been through the last few weeks, this before doesn't really look so bad anymore!)
Progress: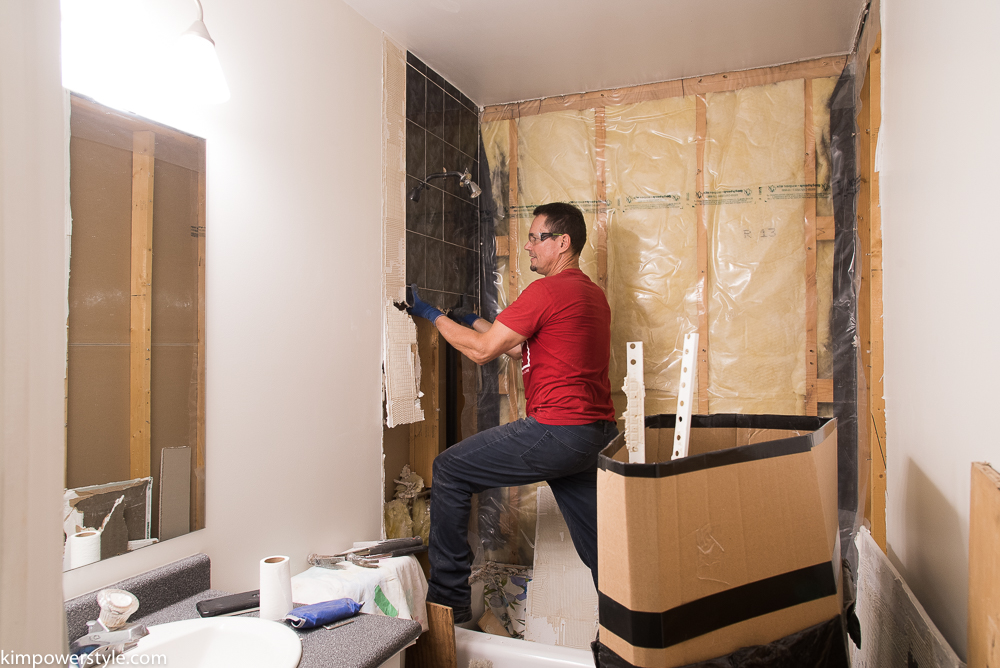 It took nearly a week to demo this whole bathroom.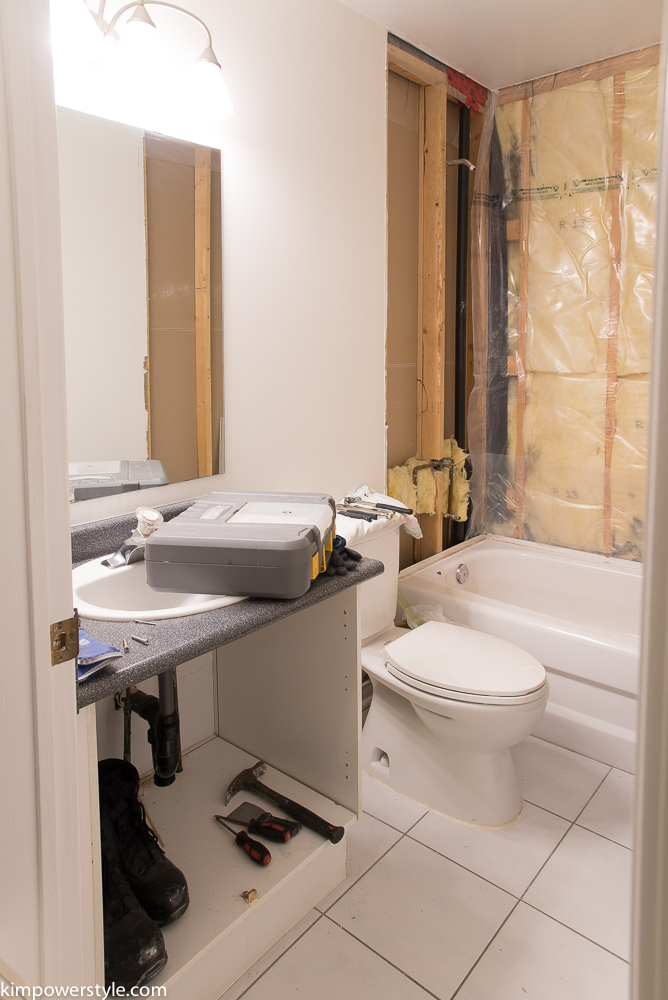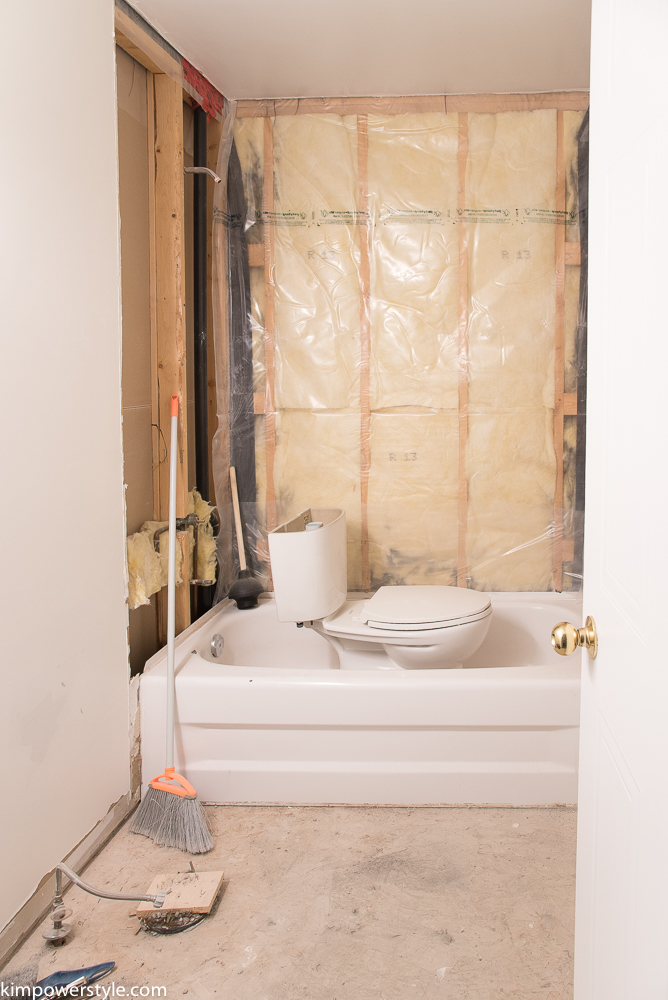 We changed out that insulation behind the tub after this photo was taken.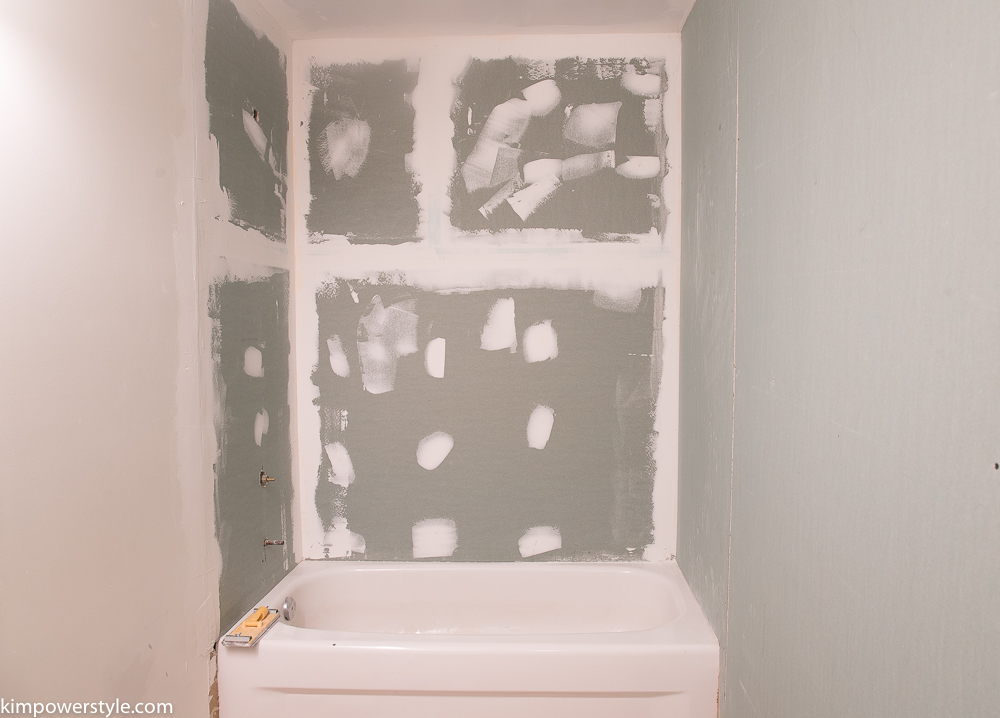 I explained all about our drywall issues in last week's post.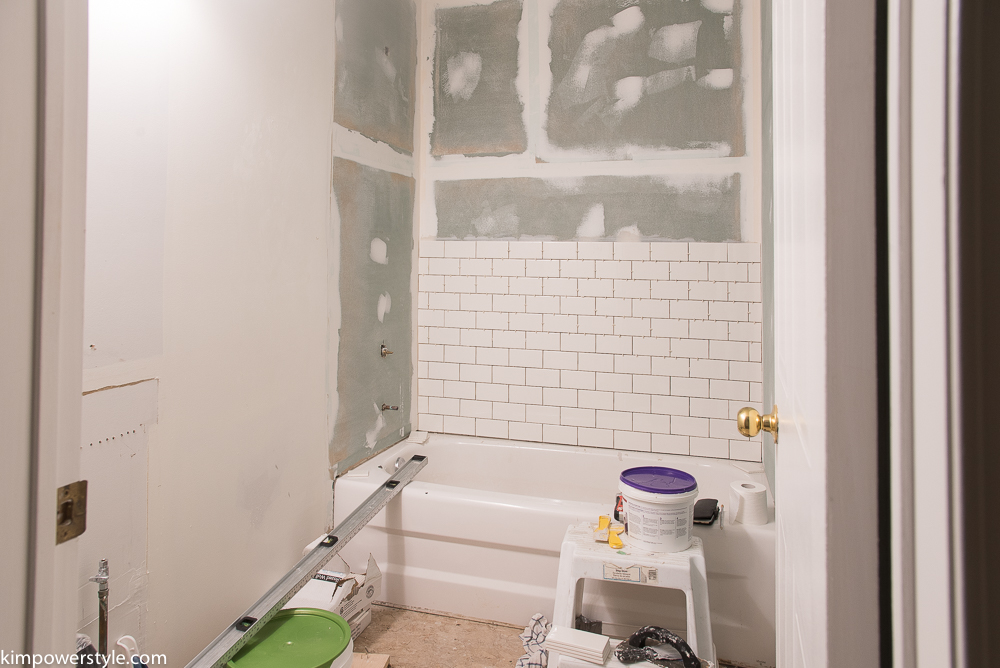 We finally got to tiling the surround and it took a lot of time due to uneven wall issues.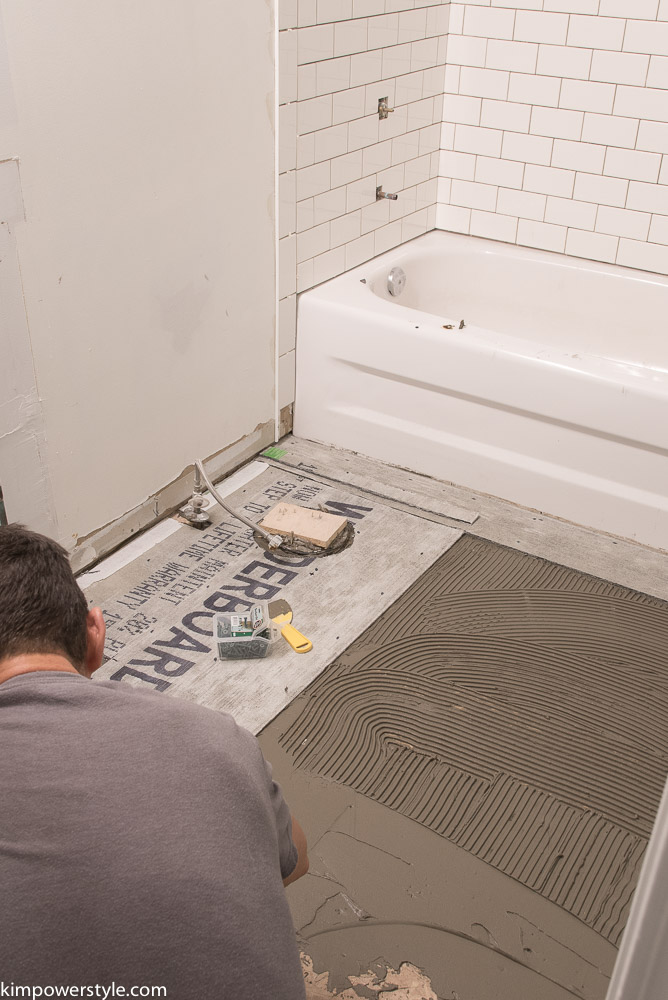 Before we could apply the floor tiles, we had to apply the cement board which required some thin set to adhere it.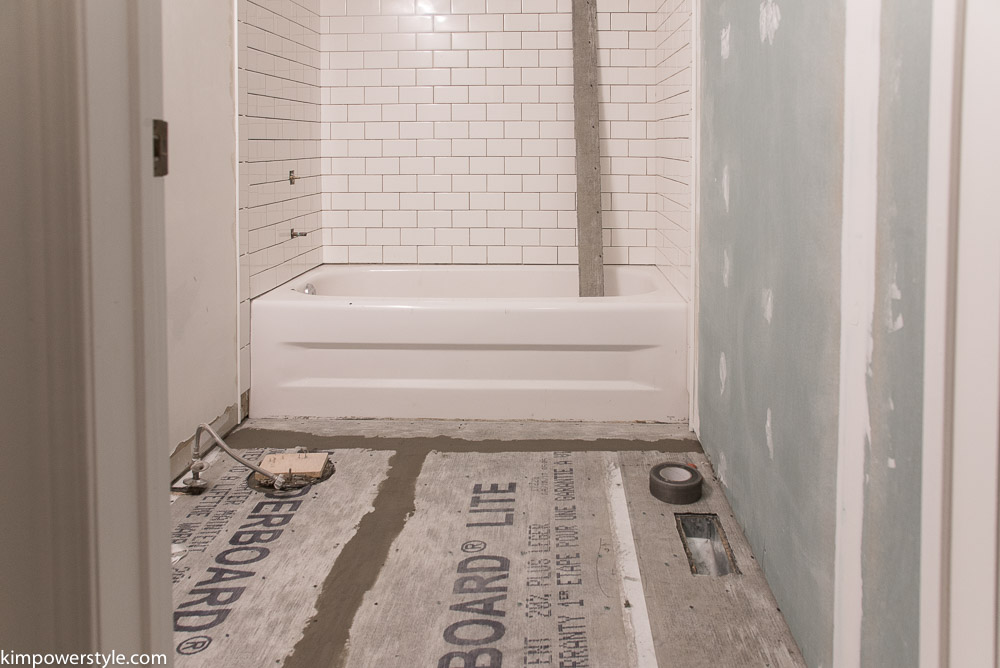 The cement board is down and now we're ready to tile the floor and then grout everything.
Where we're at now: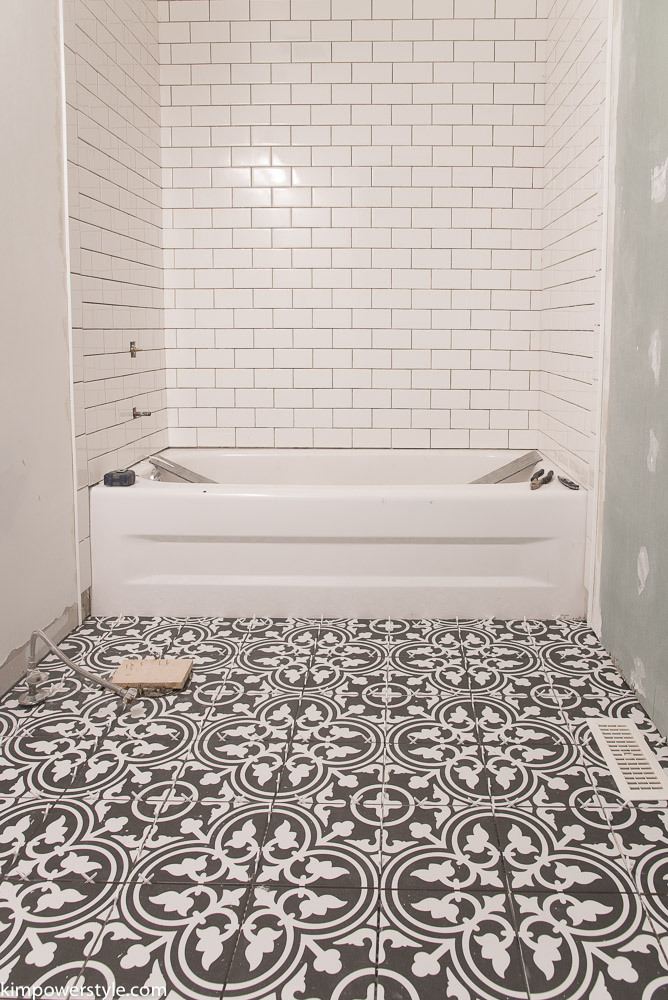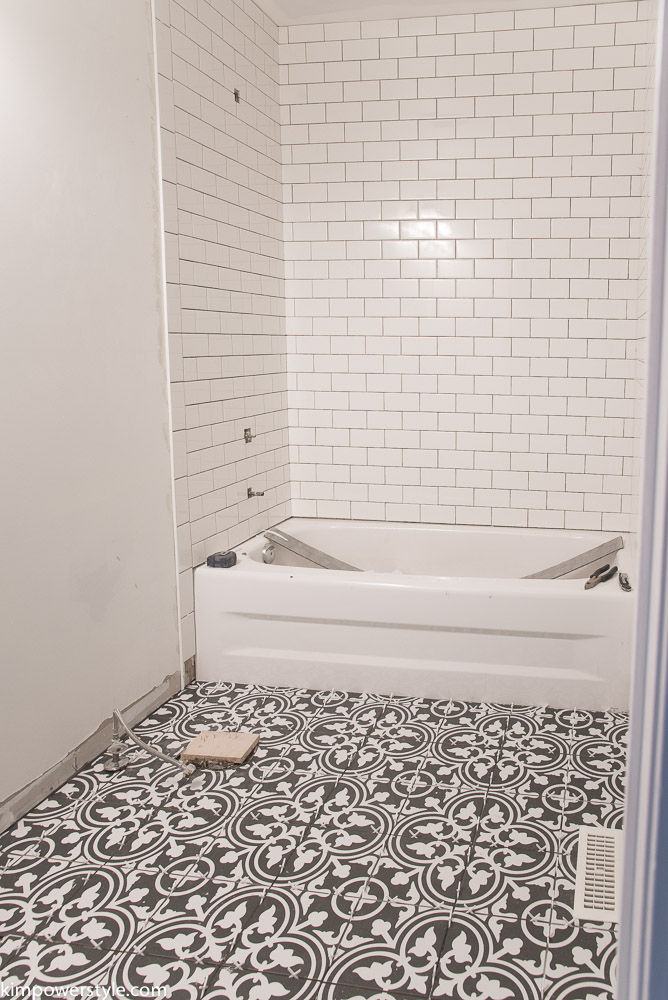 Hooray! All the tiles have finally been applied but still need to be grouted. We'll have to wait  48-72 hours before we can do that because we used the longer drying thin set mortar. The hubby and I will not want to see, measure, cut, saw, chip and glue another darn tile for a loooong time!
Inspiration:
This is my mood board and inspiration. At times it's hard to believe it's going to resemble any of this!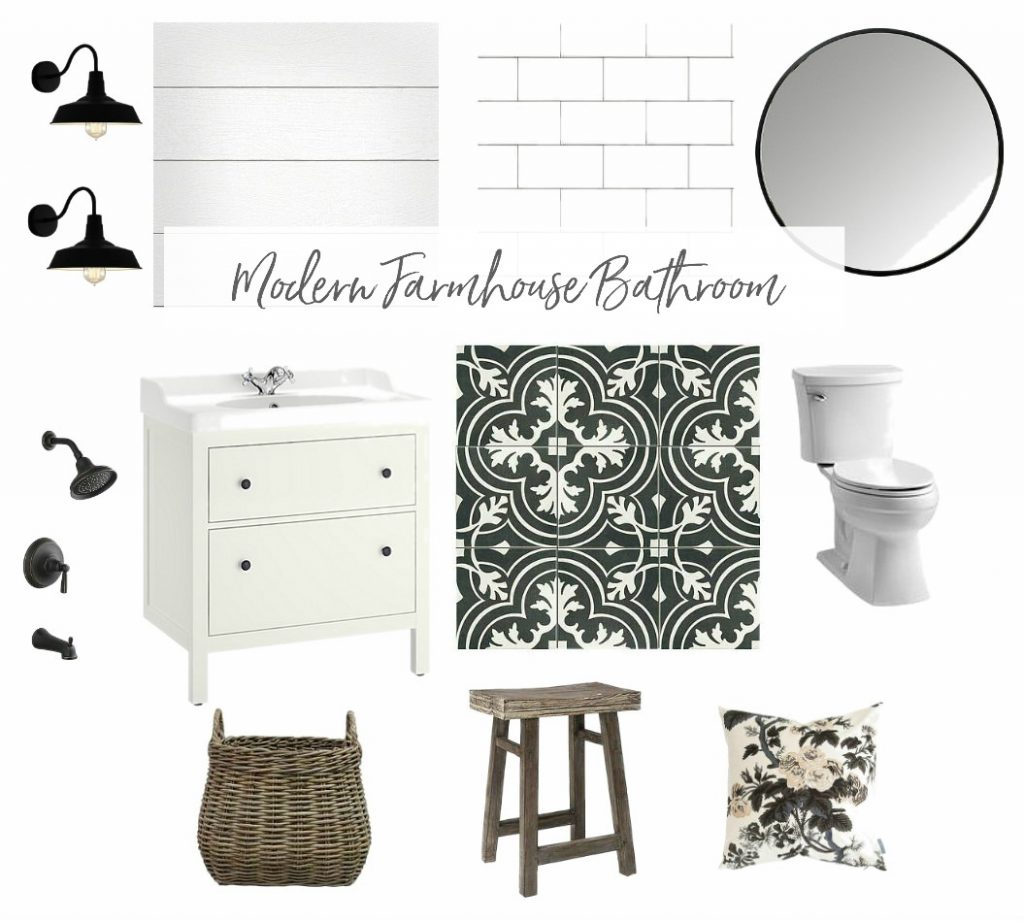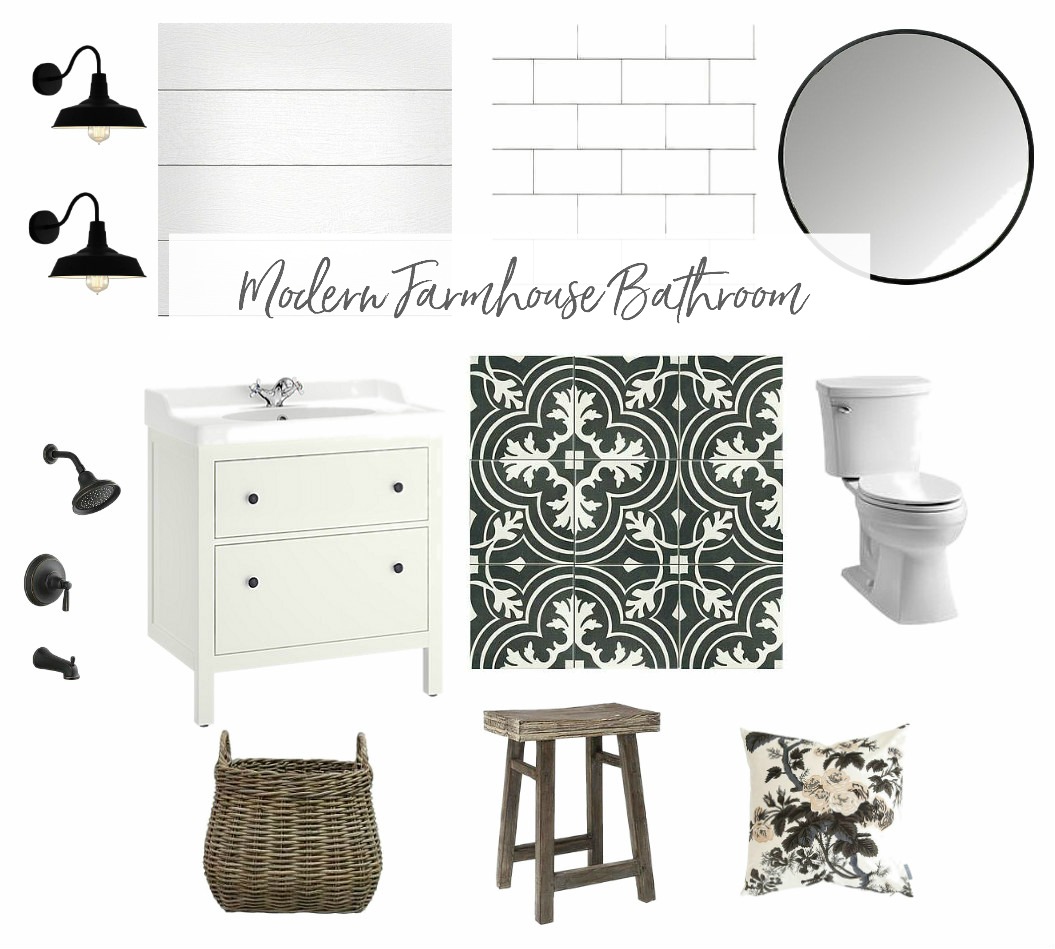 Shea from Studio McGee has the most gorgeous bathrooms on her site. You can see some of them here. They've been such an inspiration to me. When you're in the thick of a messy reno, you need to keep the pretty pictures in front of you to remind you why you'r e doing this!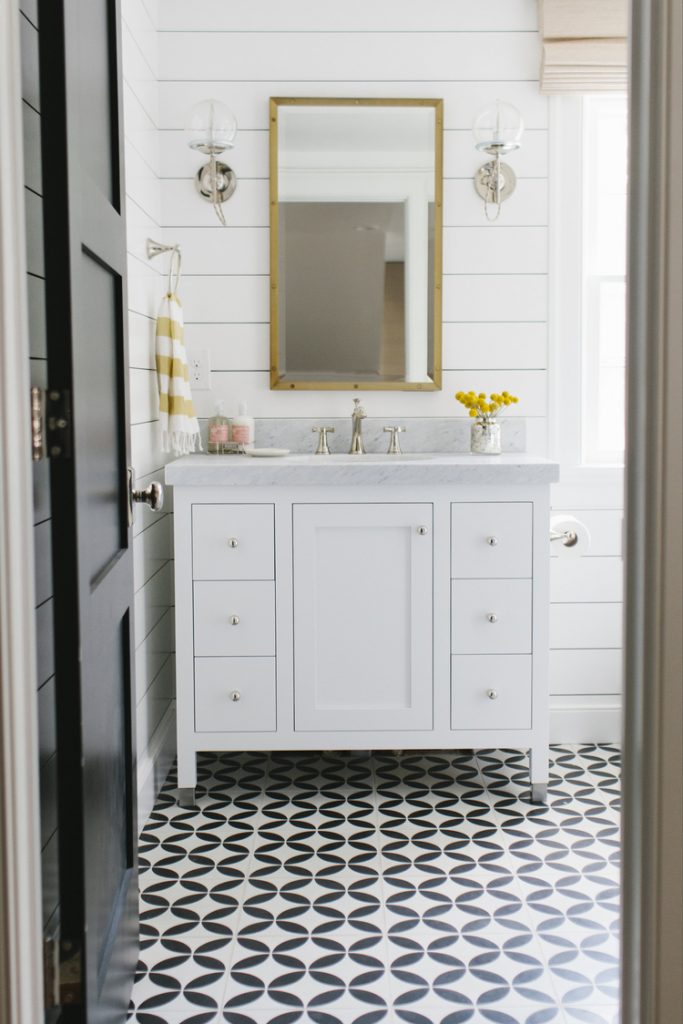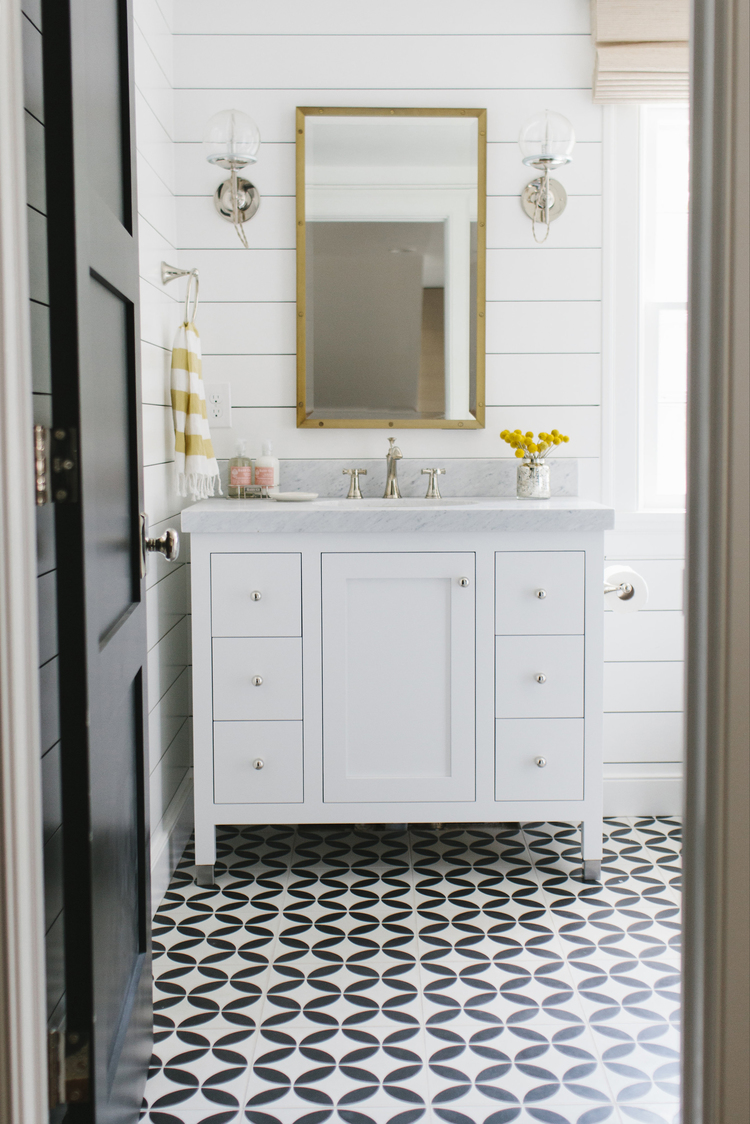 (source)
Still To-do List:
Grout floor and wall tile
Paint ceiling
Apply trim to door
Apply Metrie shiplap to remaining walls
Assemble and Install vanity (Pray it fits!)
Add shower/bath/sink hardware
Install toilet
Install/add accessories!
Thank you everyone for joining me as I share our long and hard fought for progress! Just a little note to let you know that the ORC will be extended for one more week. Due to all the natural disasters happening, many participants have had difficultly in getting their products in time etc. So for the first time in ORC history this challenge has been extended by a week and the final reveal will be on Nov. 16th. That gives us all one more week to get this done!
blessings,
Kim
Thanks to my sponsors for helping to make this makeover possible!