Hello everyone! It's been a crazy busy week here and I've been working on projects, preparing for the Christmas season. I realize that I said reveal week would be this week but I made a mistake! I had one more project to finish before the reveal. On December 1st I'll be joining with some amazingly talented bloggers and sharing the first of  my two Christmas Home Tours. The guest room makeover will be revealed in the 1st home tour. So stay tuned, you don't want to miss that!
Guest Room Makeover Week 4 – The Slipcover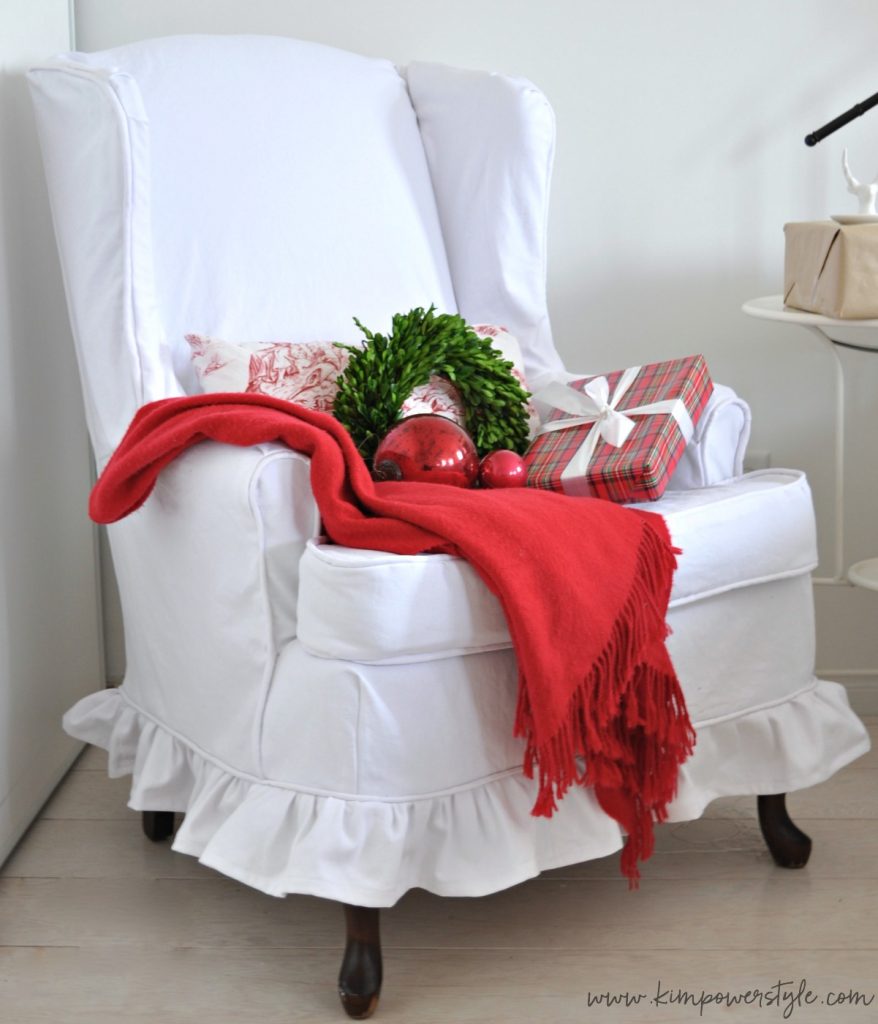 I found a wingback chair at a local thrift store for a few dollars a couple of months back. I had planned on trying my hand at painting it but changed my mind when I found this white denim fabric for 50% off. I love using denims for linen as they're so durable and can  handle lots of traffic and washings. It took me a few days of marathon sewing, definitely not for the faint of heart,  but I finally finished it. This is my third time making a  slipcover and I think it's my favourite one I've done. I'm loving the cute little frill around the bottom and how great it looks in this room! Slipcovers are amazing for covering a multitude of sins and they're washable.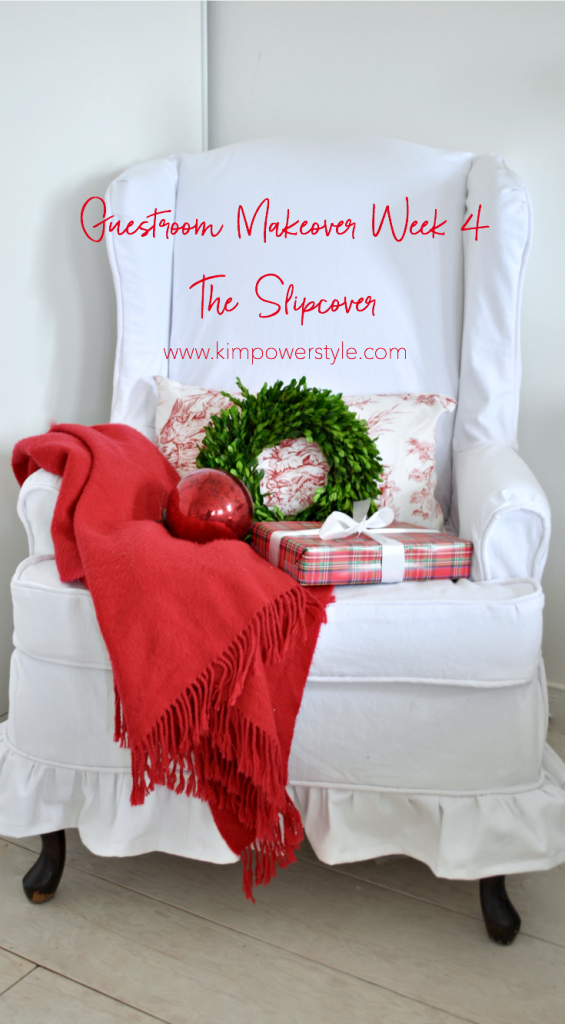 What do you think? Do you have an old chair that has great bones but is in need of a makeover? Try your hand at a slipcover. If you'd like a tutorial, let me know in the comments below!
Thanks for joining me for this quick guest room makeover update!
You can follow along with the Guest Room makeover progress here:
Week 1 Whitewashing furniture
Week 2 The Jute Rug
Week 3 Tea Towel Bedskirt
And stay tuned for the final reveal…for real!
-Kim