A Tea Towel Bedskirt For an Ikea Bed- Week 3 of the Guest Room Makeover
Hello everyone! In week three of my guest room makeover I've made a bedskirt for my Ikea bed. The Ikea bed has slats and a normal bedskirt doesn't fit properly so I came up with a way to get around that. Linen was my  fabric of choice but  not something the budget allowed. I'd been looking for a project to use this tea towel fabric with and it fit in with the decor and the budget. It was 50% off!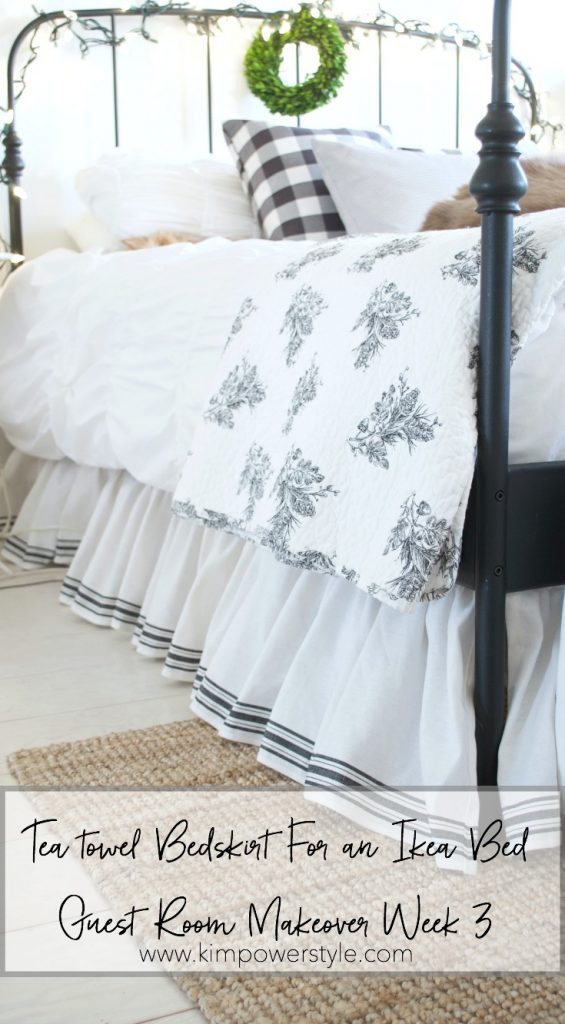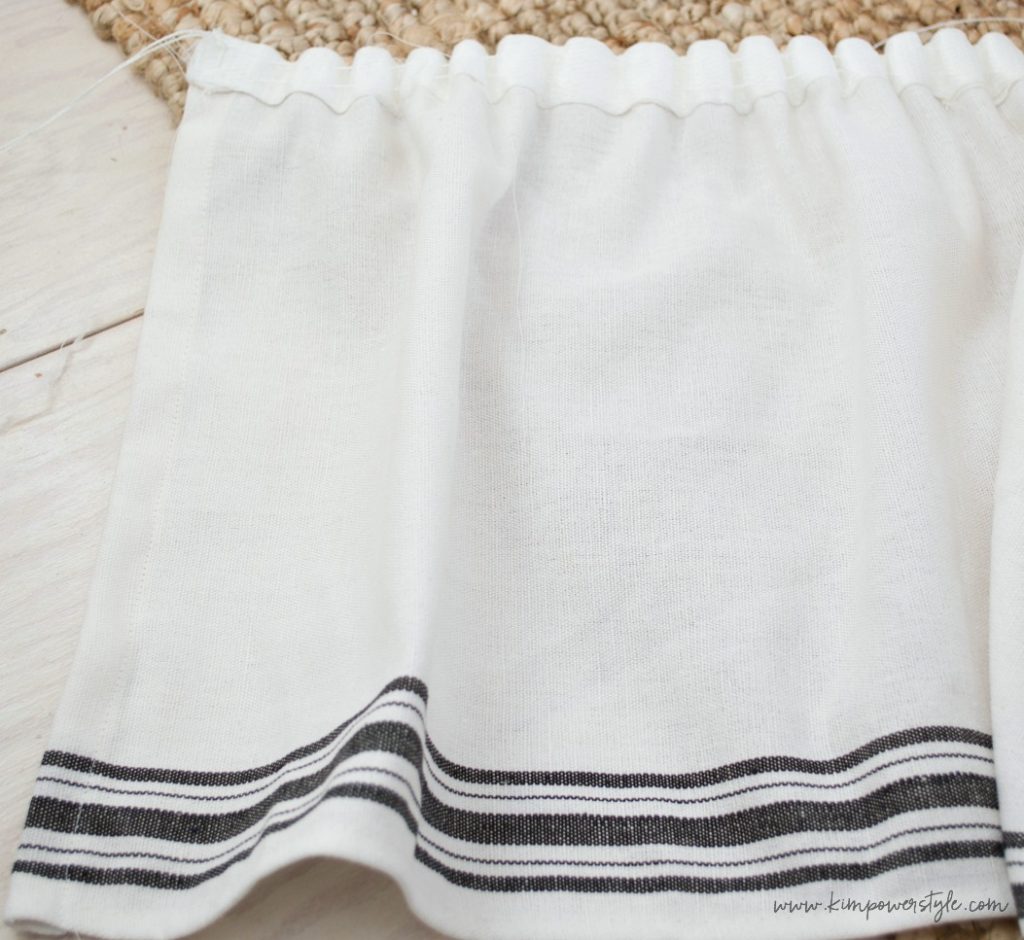 The tea towel fabric comes in a 20″ width which made it easy to work with, I simply had to cut off 6″ along one side. It also comes with a hem on either side of the length which meant I only had one hem to do.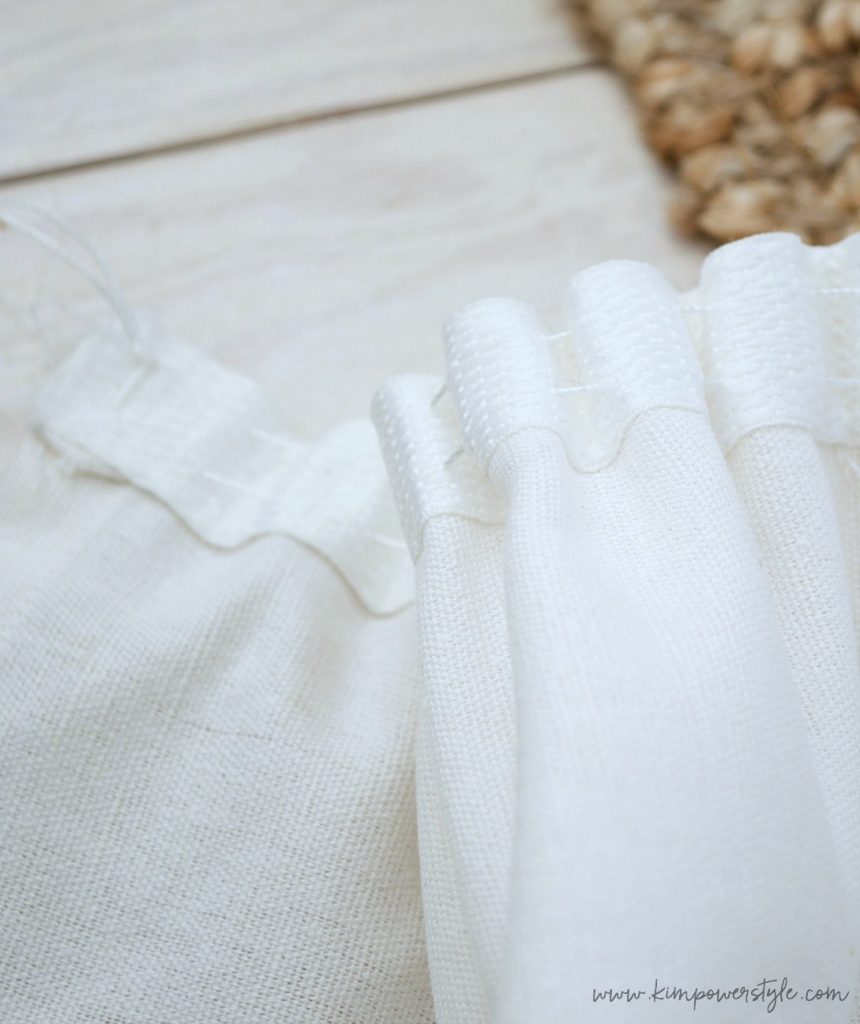 I applied gathering tape to the raw edge which I folded under and then sewed it on.  Once the tape is sewn on there are two strings that you pull and it gathers the fabric for you. I used double the length of fabric so it would gather nicely. I sewed together three separate pieces for the three sides of the bed that are seen.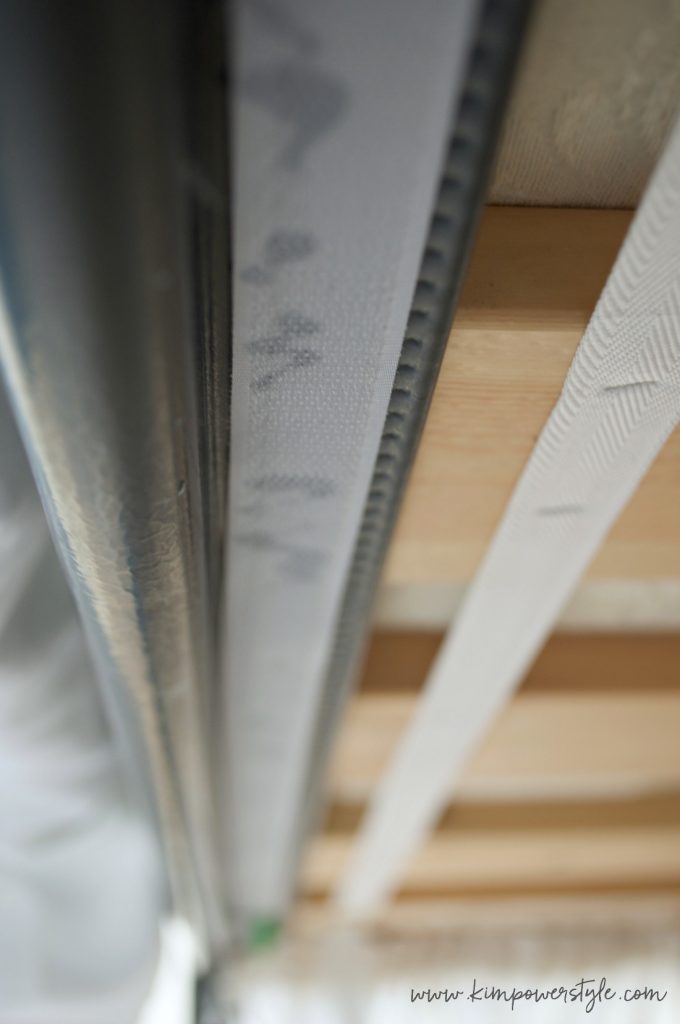 I meant to use the velcro with a taped side but totally forgot. That's when my old trusty glue gun came in! I applied the velcro under the side of the bed using glue from the glue gun.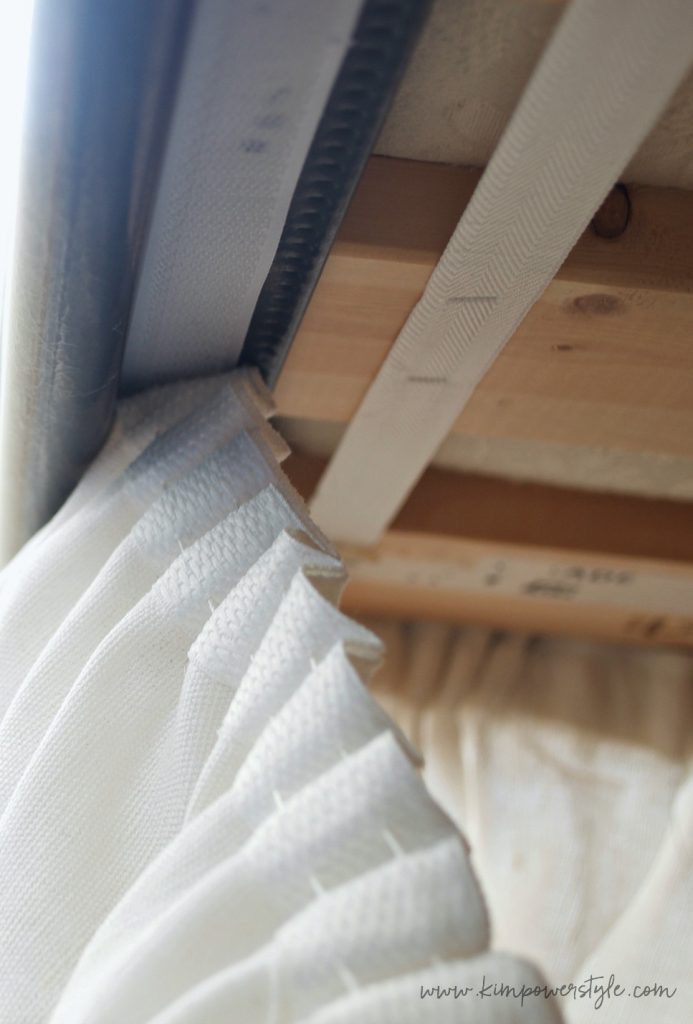 The gathering tape attaches nicely to the velcro.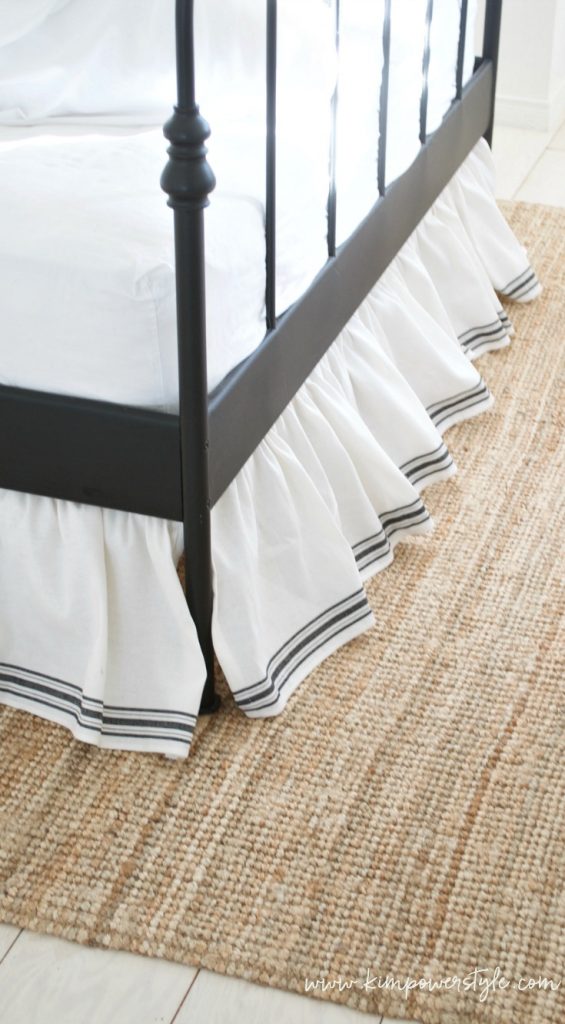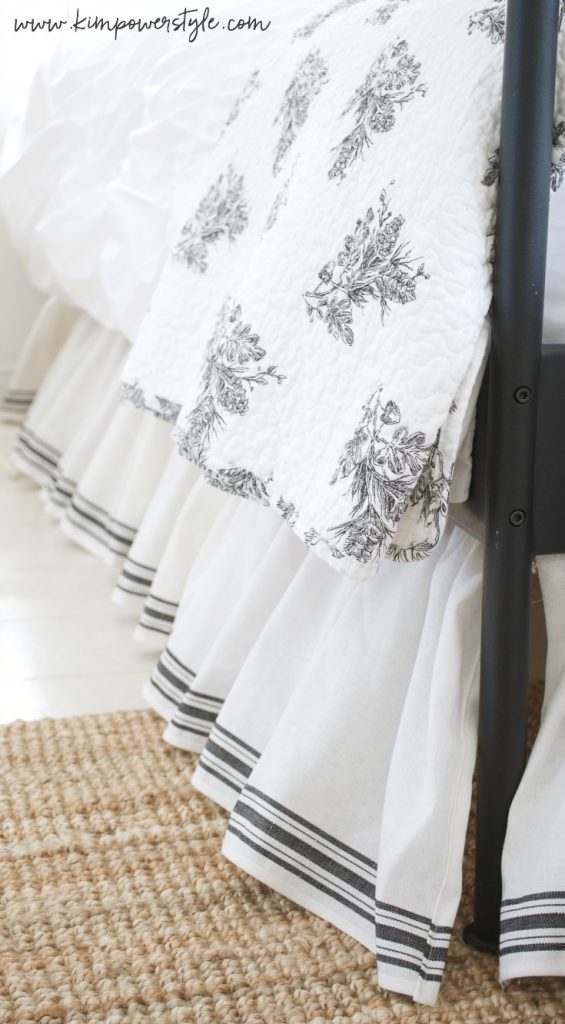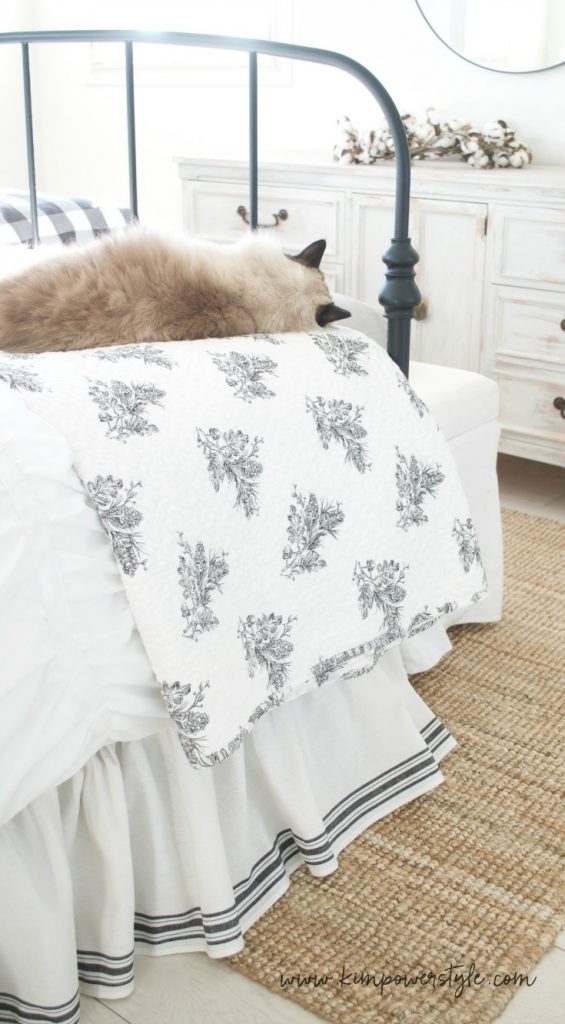 Both my boys Jack and Bubs have joined in for this post. They usually follow me around wherever I go and there is no moving them out of the way! I'm sure you'll see them in many of my posts.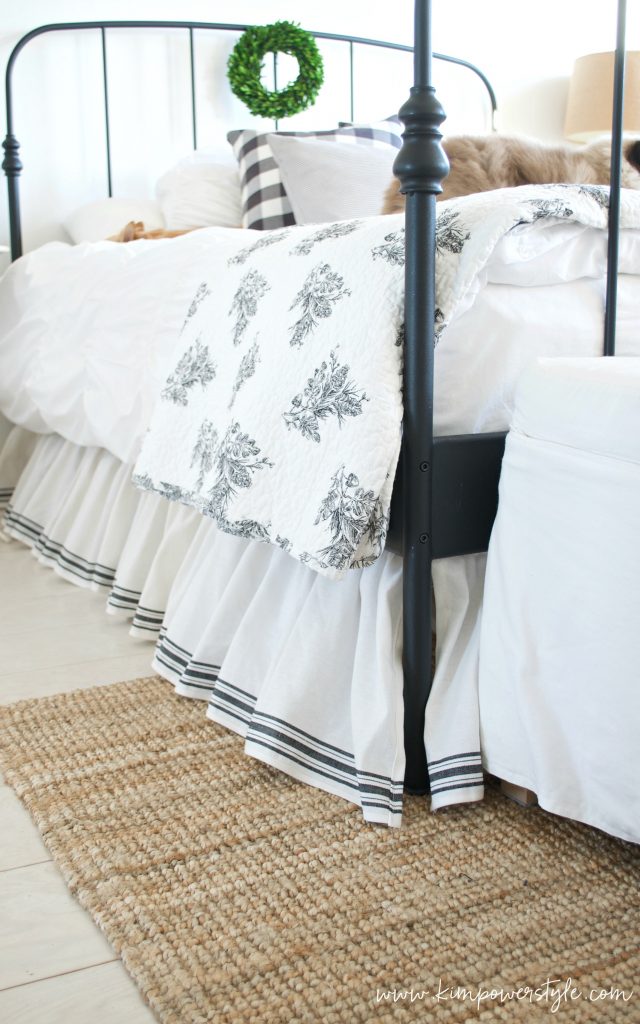 Thank you again for joining me in the guest room saga! I'm so pleased with how it turned out. Stay tuned for the reveal next week and please subscribe if you'd like to see more of these posts!
-Kim