A Simple Coconut Lavender Salt Scrub DIY
I'm sharing a quick and simple DIY Coconut Lavender Salt Scrub with you today. This is an easy to do scrub with things you probably already have in your home. You really don't need a big bunch of dried lavender 😉 or essential oils. I've made this in under a minute running out to the gym by throwing in some salt and a handful of coconut oil into a plastic baggy..so no excuses!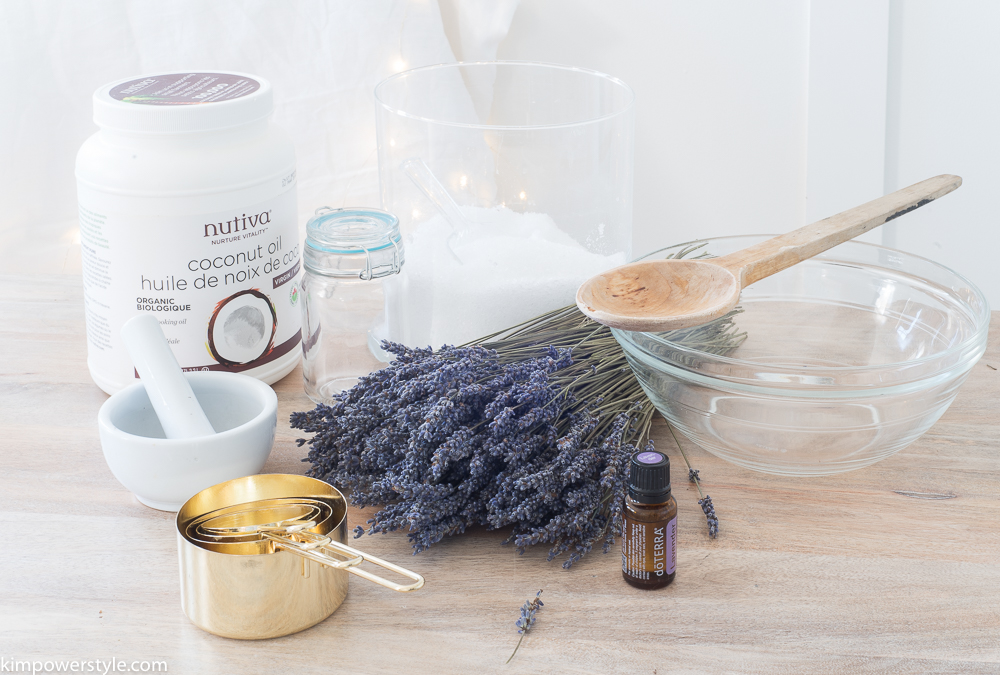 You'll Need:
Organic Coconut Oil
Epsom Salt
Lavender (optional)
Lavender Essential Oil (optional)
Measuring cup
Container to put your scrub in
Mortar and Pestle (If you're grinding up herbs/flowers etc.)
Mixing bowl
Mixing spoon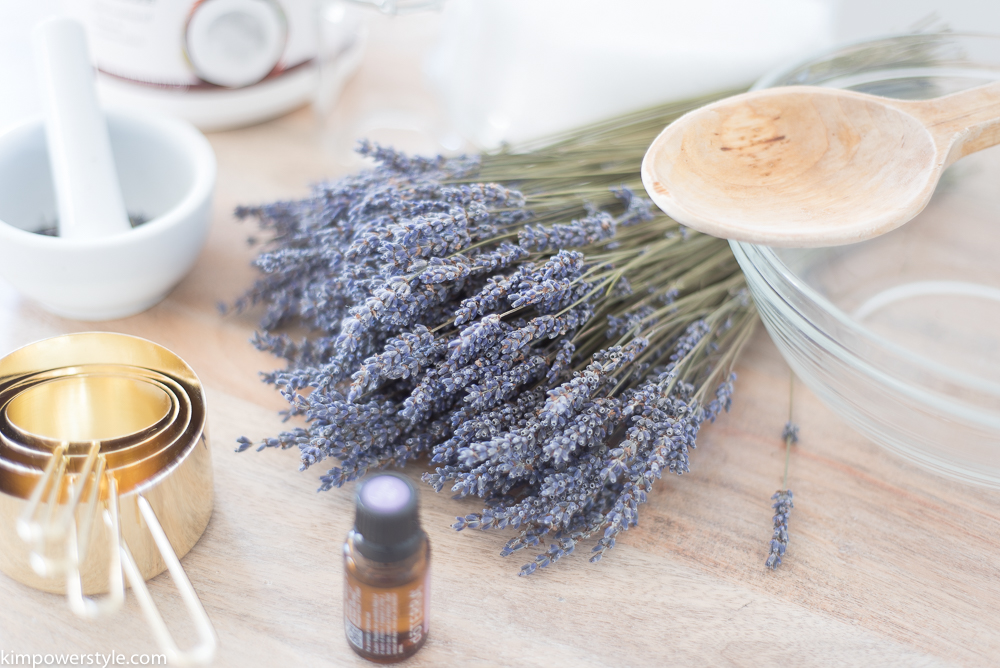 I chose to use lavender because I love the scent and I happened to have a bunch of dried lavender. As I mentioned before, you really don't need to add anything but the coconut and epsom salt to use this as an effective body scrub.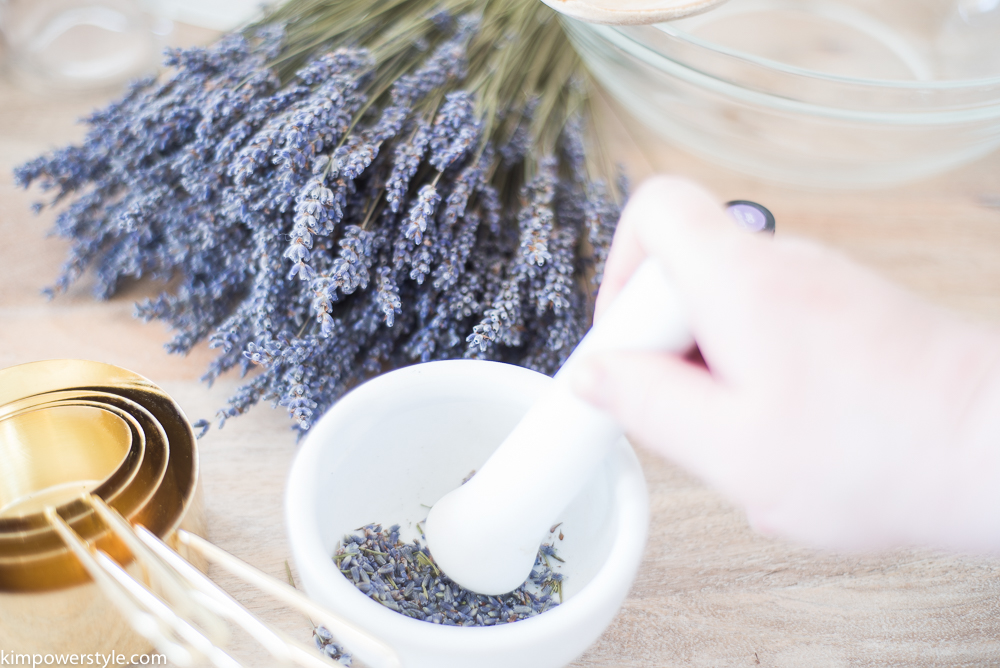 If you're using lavender or other herbs. You can grind them up as fine as you'd like. Remember, you will be slathering this all over your skin so you don't want it to to be too rough!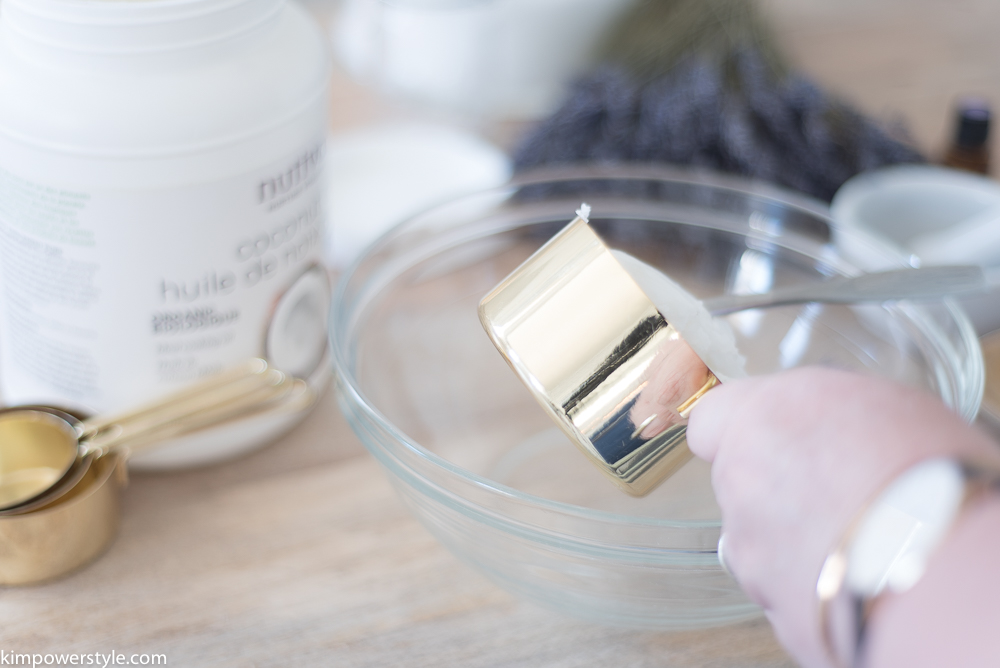 I mixed in 3/4 cup of coconut oil to every 1 cup of epsom salt. You can always change this up to whatever suits you. I also like the coconut oil to be in a solid form as it's much easier to use.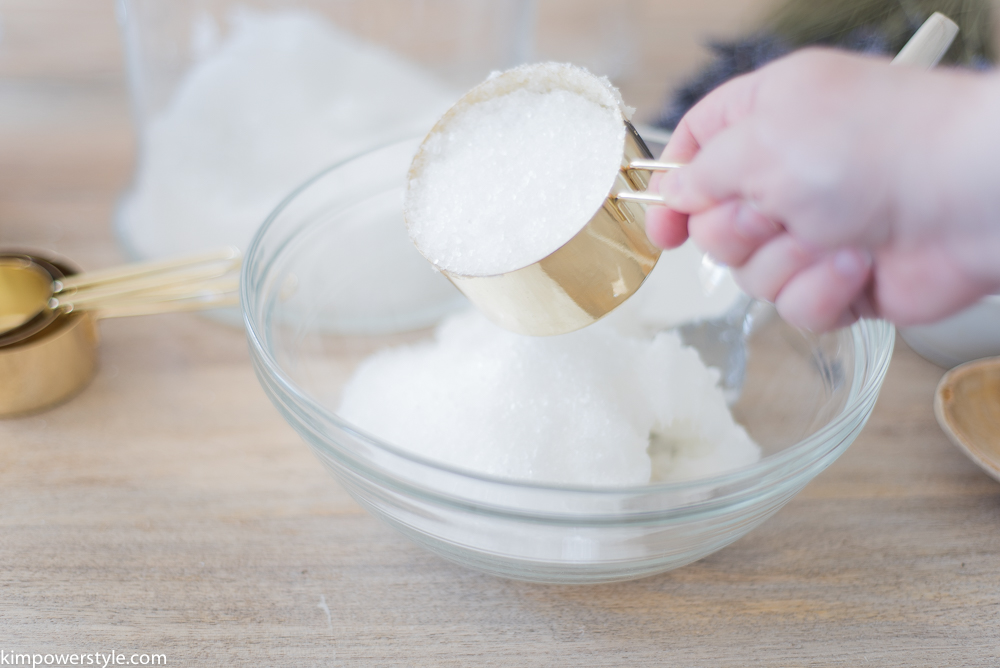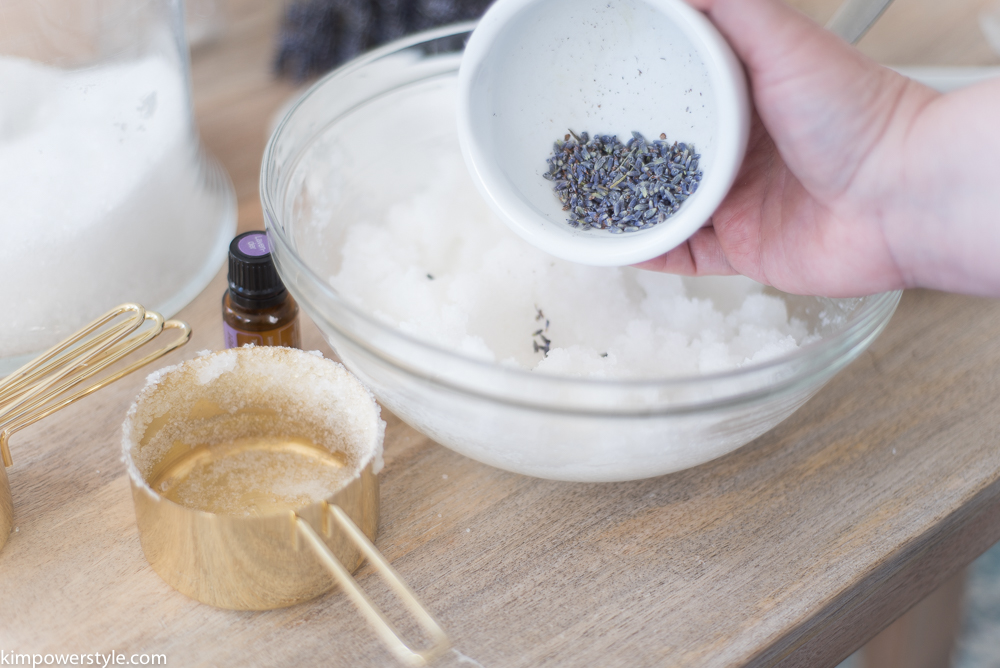 I added a tablespoon of the dried lavender. Once again, you can add as little or as much as you'd like.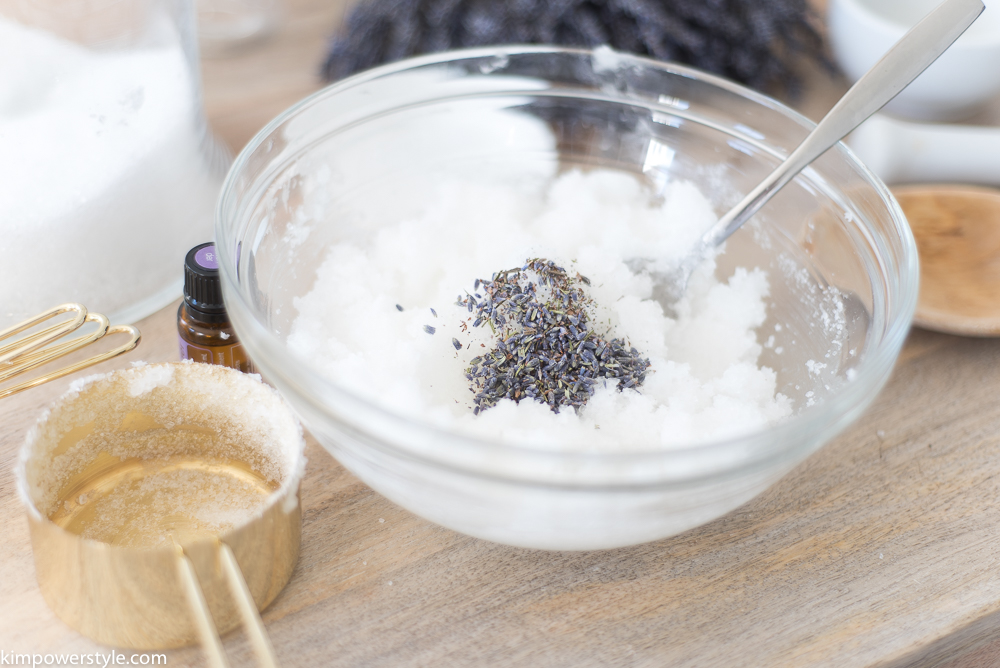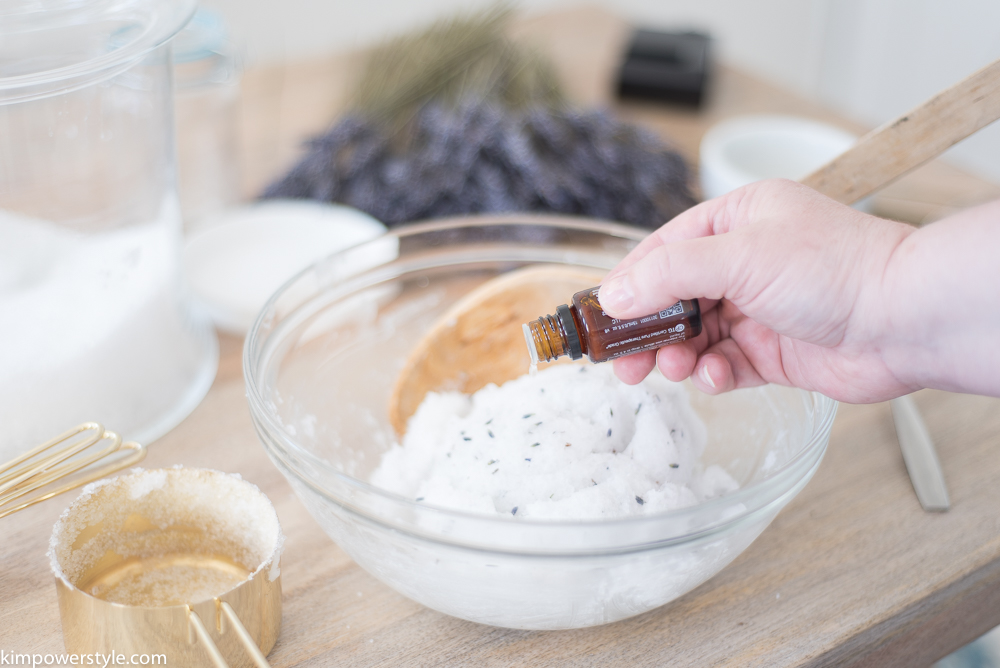 I added ten drops of lavender essential oil to my batch. You can add more or less according to how strongly you want it scented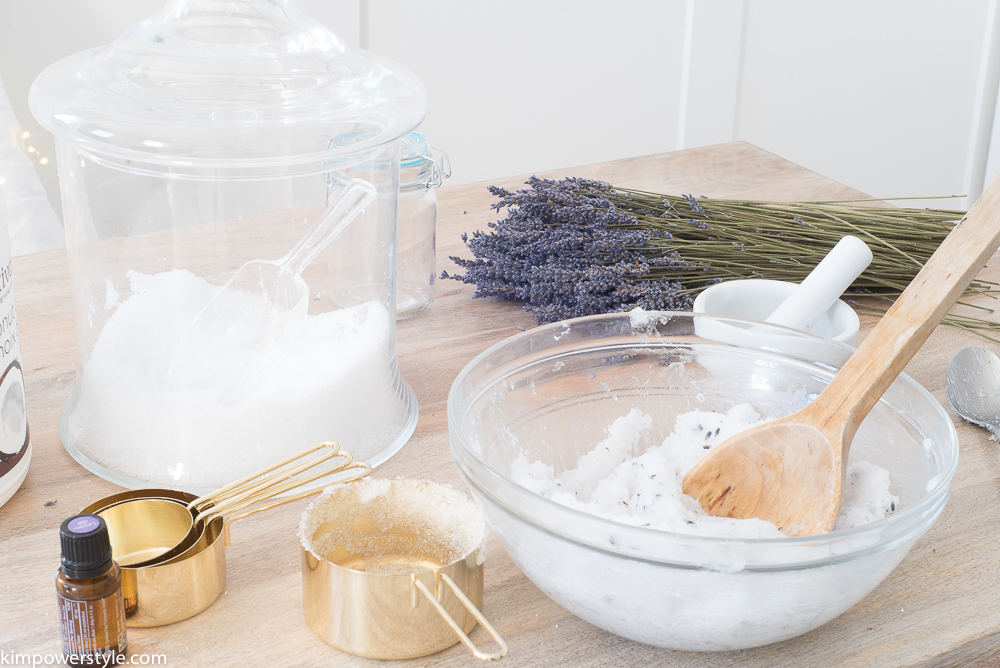 Now you can give it a good stir. This may take a  couple of minutes to incorporate all the ingredients together.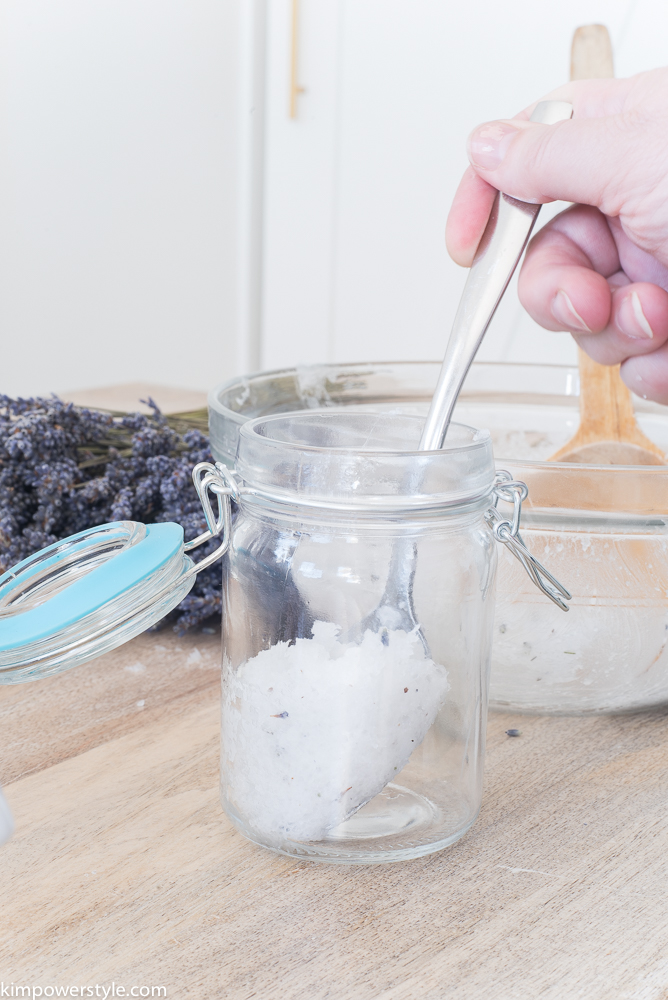 I used these little jars I found at the dollar store, they're cheap and  you can make them air tight. They also make cute little containers if you're giving them away as gifts.
You can now decorate them with labels, ribbons etc.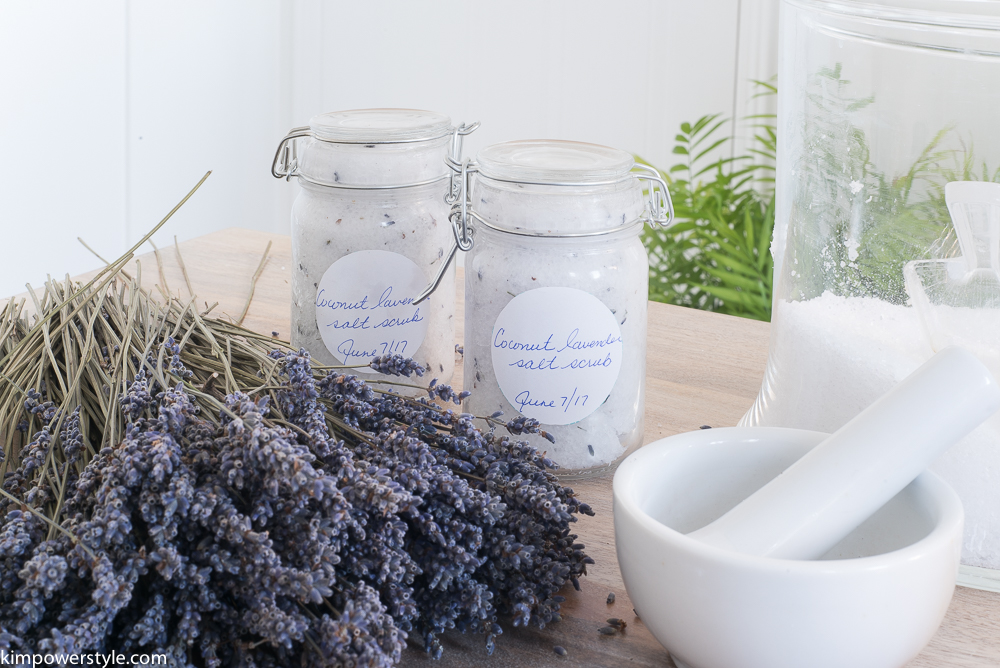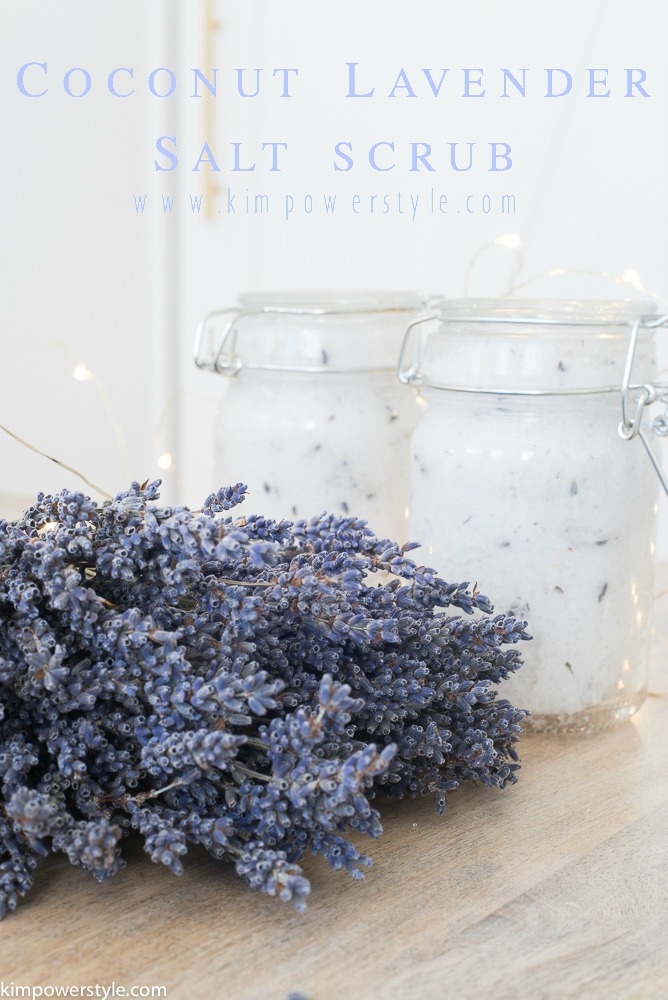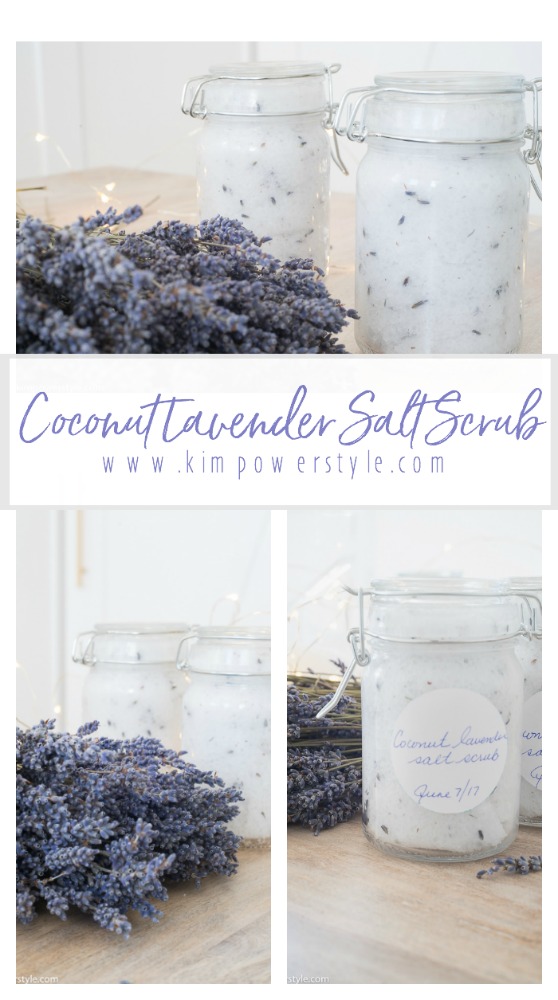 How simple was that! I hope you try and make your own.
Blessings,
Kim