Joyful Summer Home Tour 2017
Welcome to our Joyful Summer Home Tour! I've joined together with eight other amazing bloggers to share our homes all dressed for summer! You can follow along with all the other tours by clicking on the links at the bottom of this post. Now grab a drink, sit back and enjoy!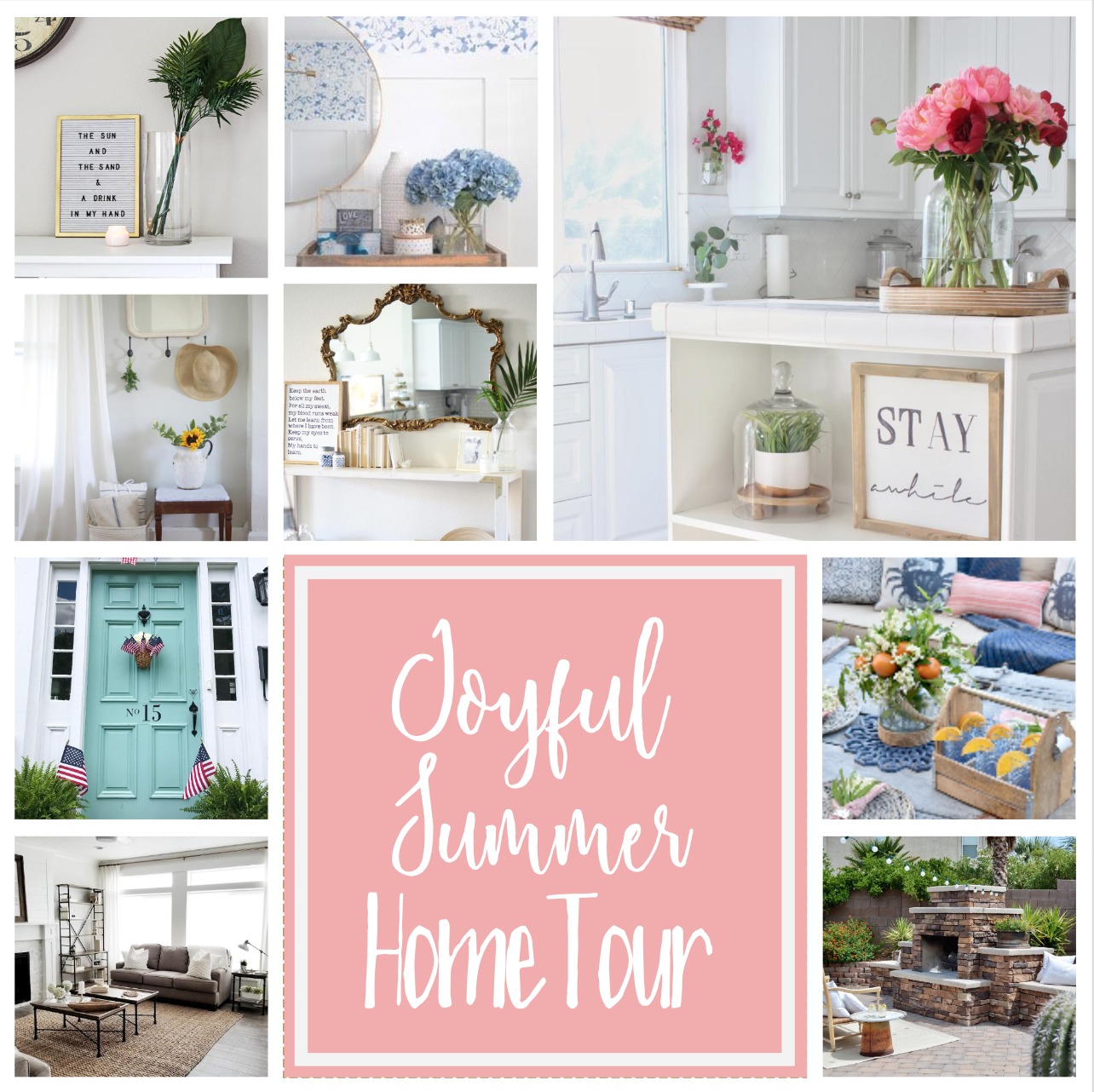 We love the coastal feel in our home. My parents were born on an Island, so I guess its in my blood. We also live in a lakeside community which all naturally lends itself to a coastal vibe in our decor. I'm drawn to the soft colours of watery blues and sandy neutrals. I just find it all very calm and soothing, much like being on the shore with the waves coming in.
(Some products have been sponsored, all thoughts, opinions and photography are my own)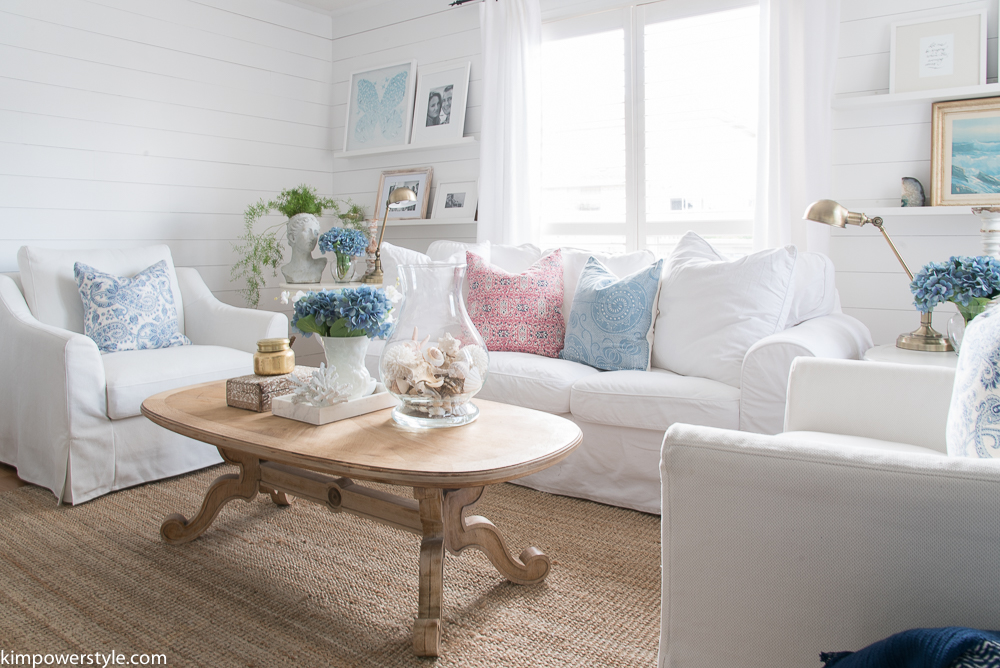 If you've followed me for a while, you'll know that I love blues and hydrangeas. So it's not a far reach to go coastal! I simply added some seashells in a large vase, coral, some blue ginger jars and my driftwood candle holder on the mantel.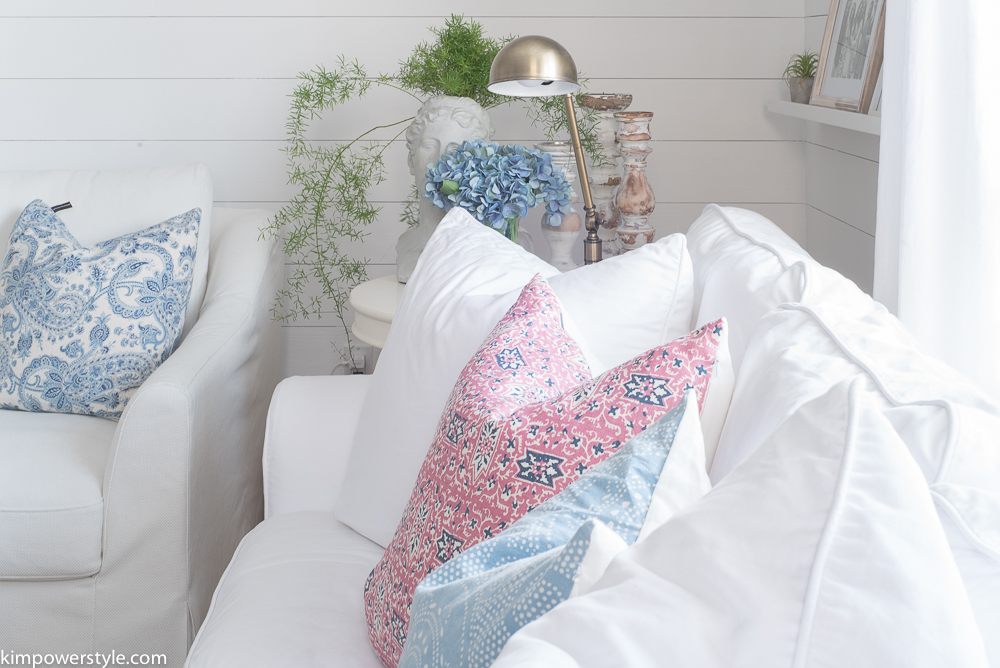 I got these gorgeous "Cordoba" pink  and "Chinese Batik" blue pillows on the sofa from Danielle Oakey Shop. I simply adore all her beautiful pillow covers and they're so well made too.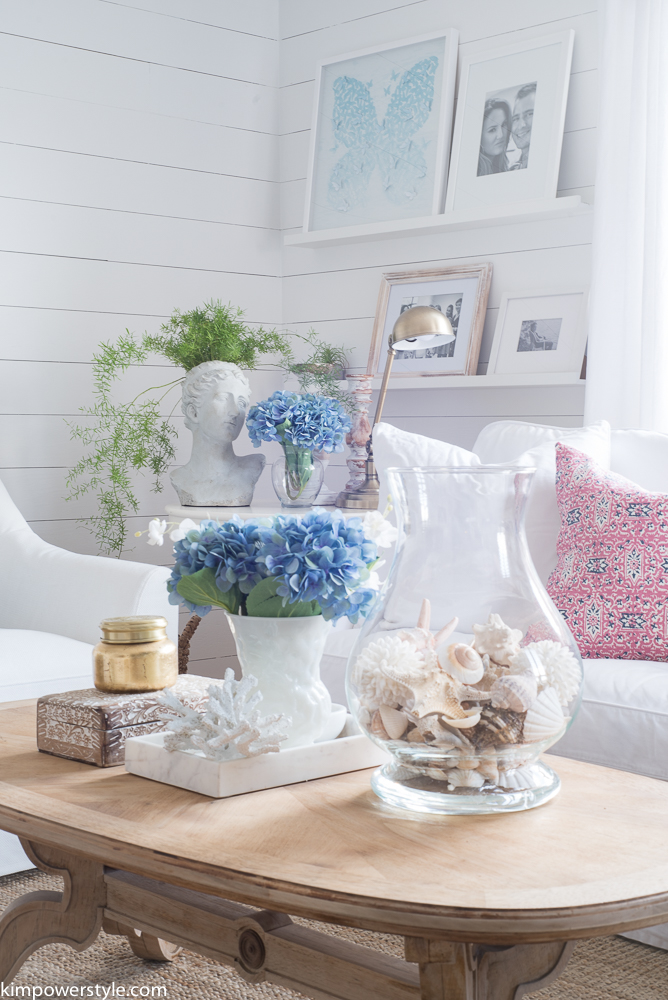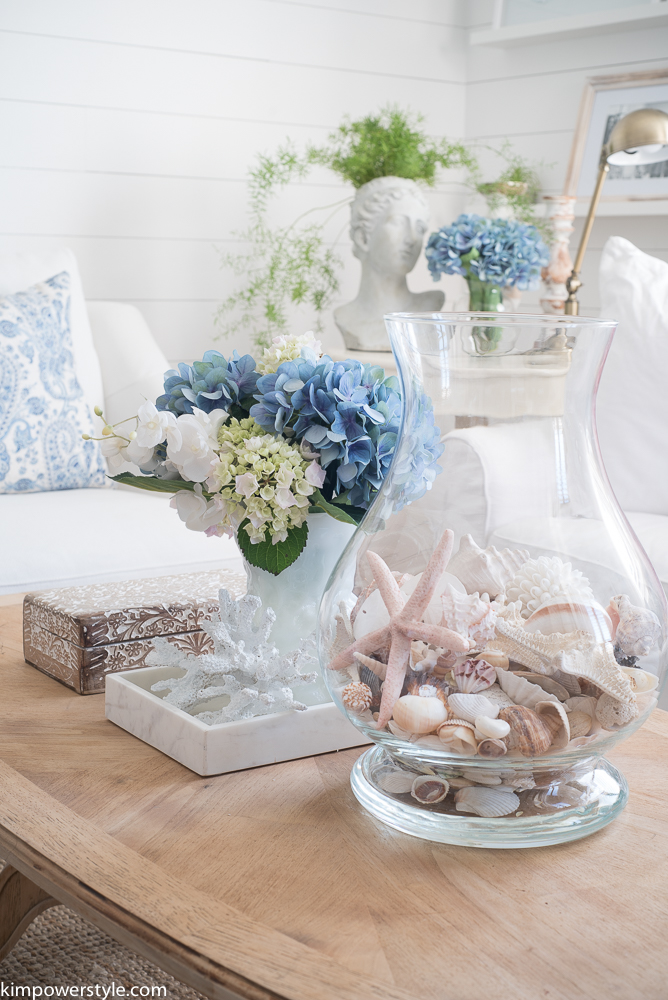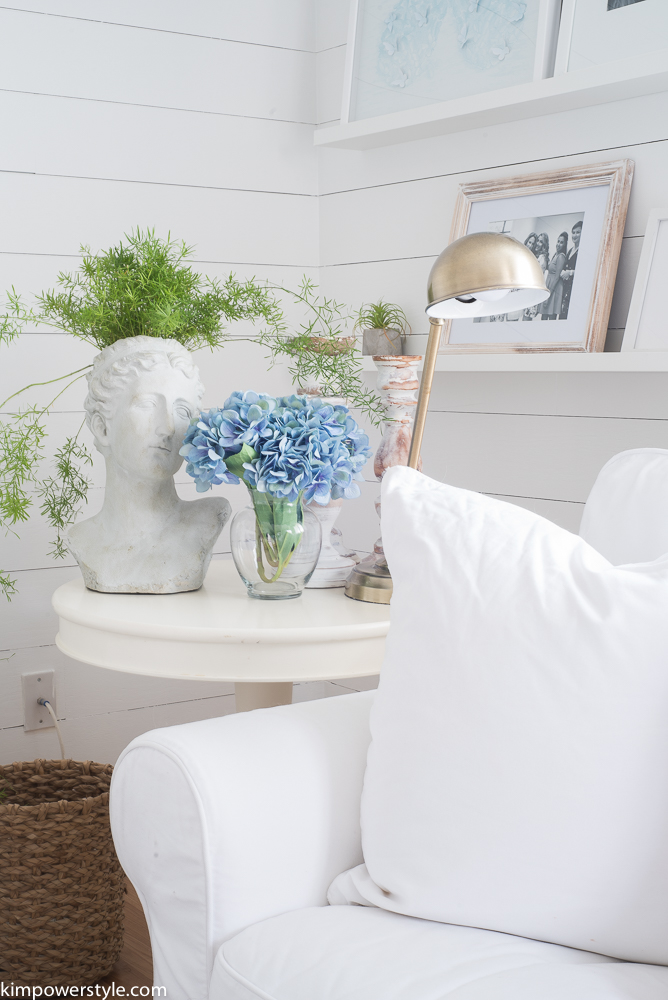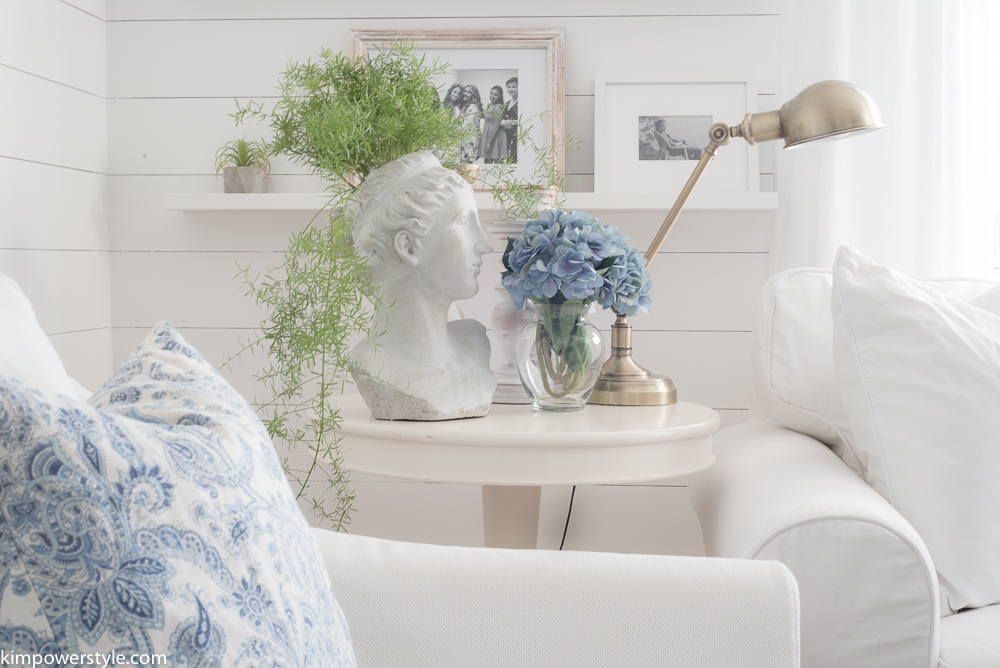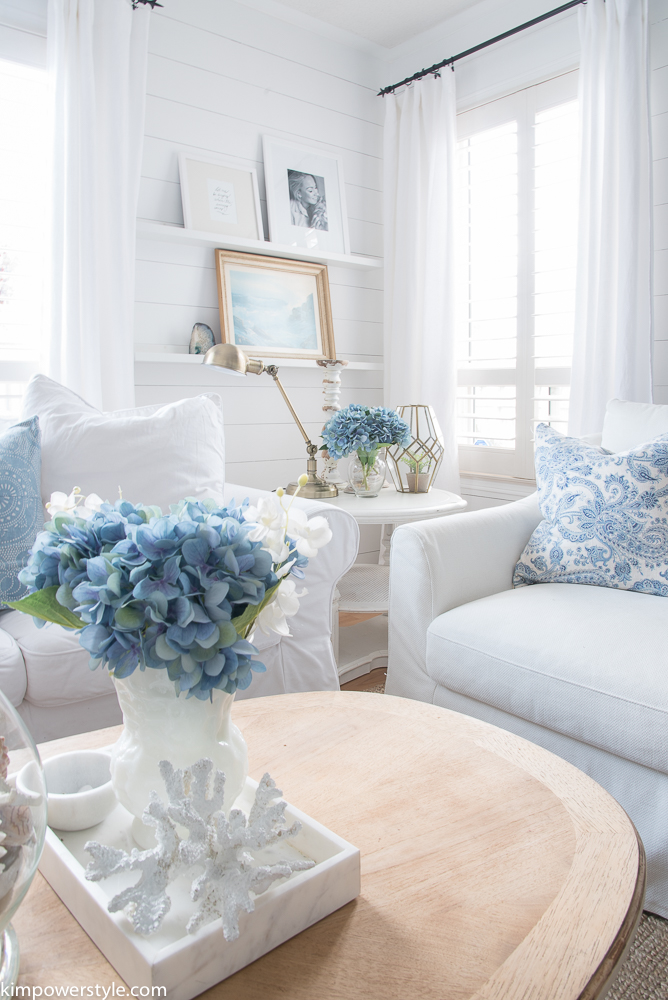 I picked up that little picture of Peggy's Cove in Nova Scotia, from a thrift store. It goes so well in the room.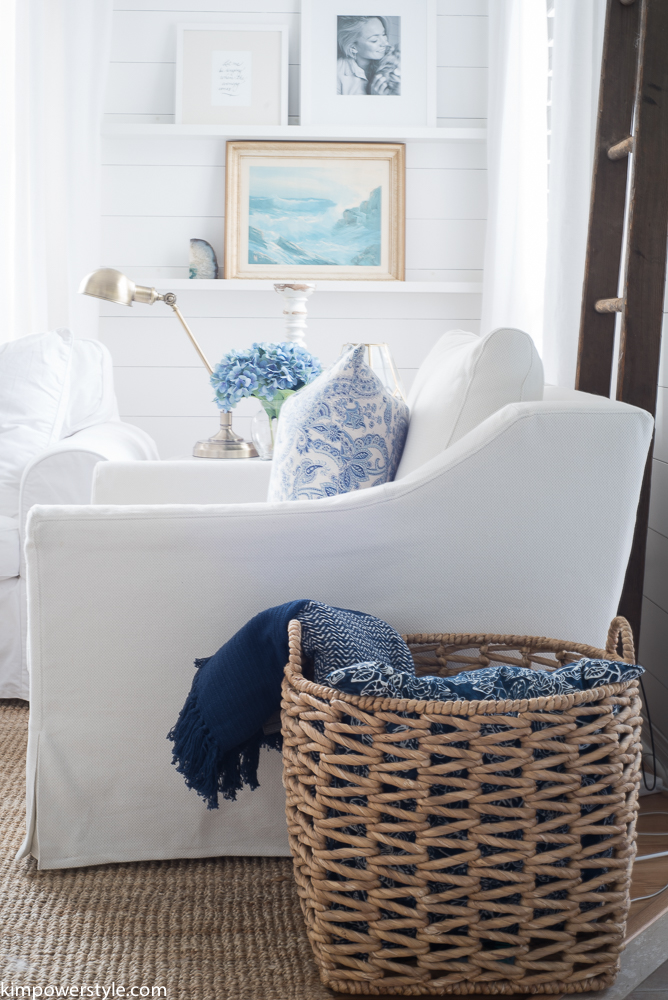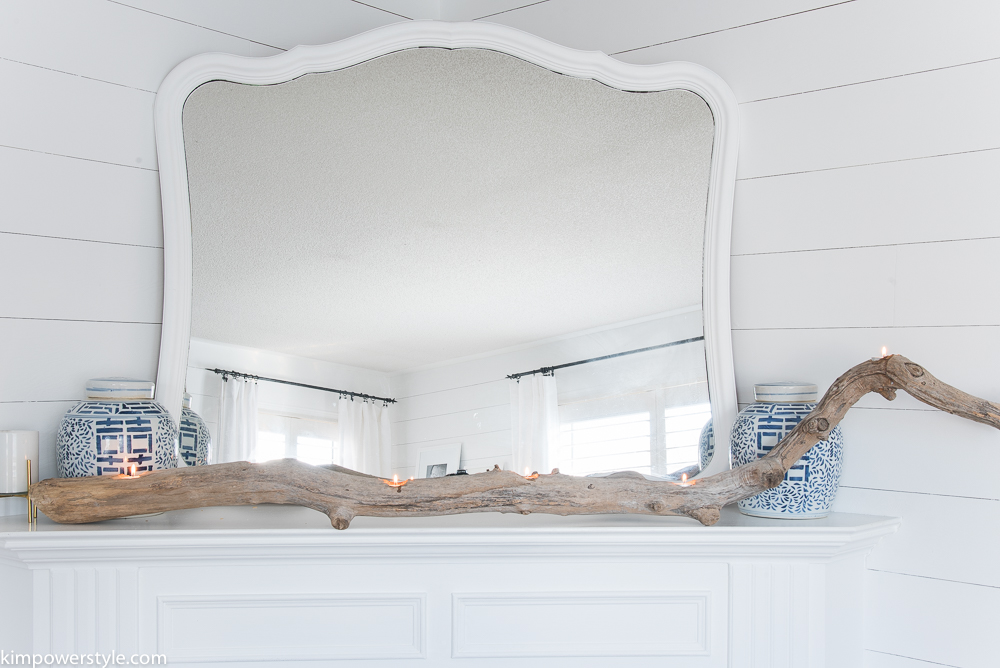 The driftwood candle holder was one of the very first projects I did when I first started blogging seven years ago. I love the quirky shape and how I managed to get tea lights all along  it.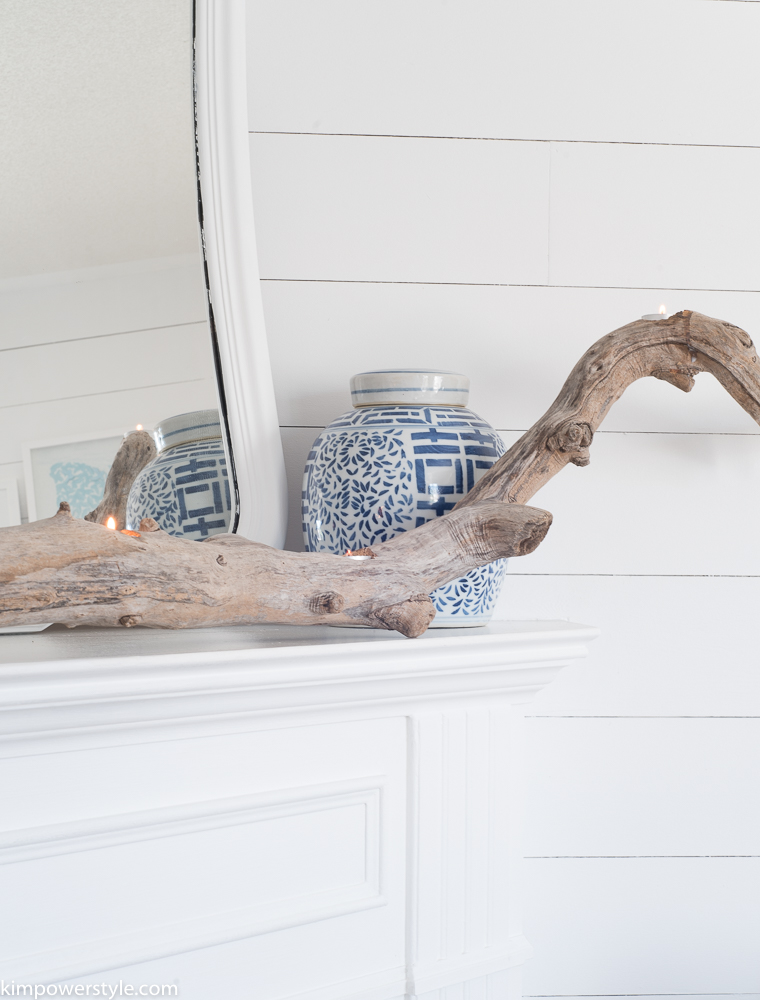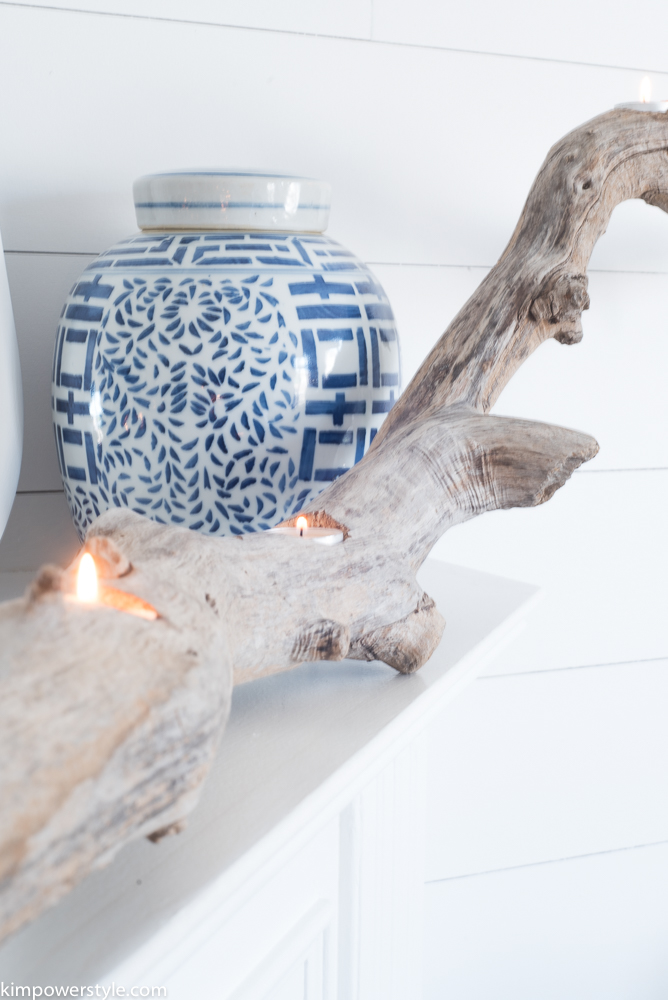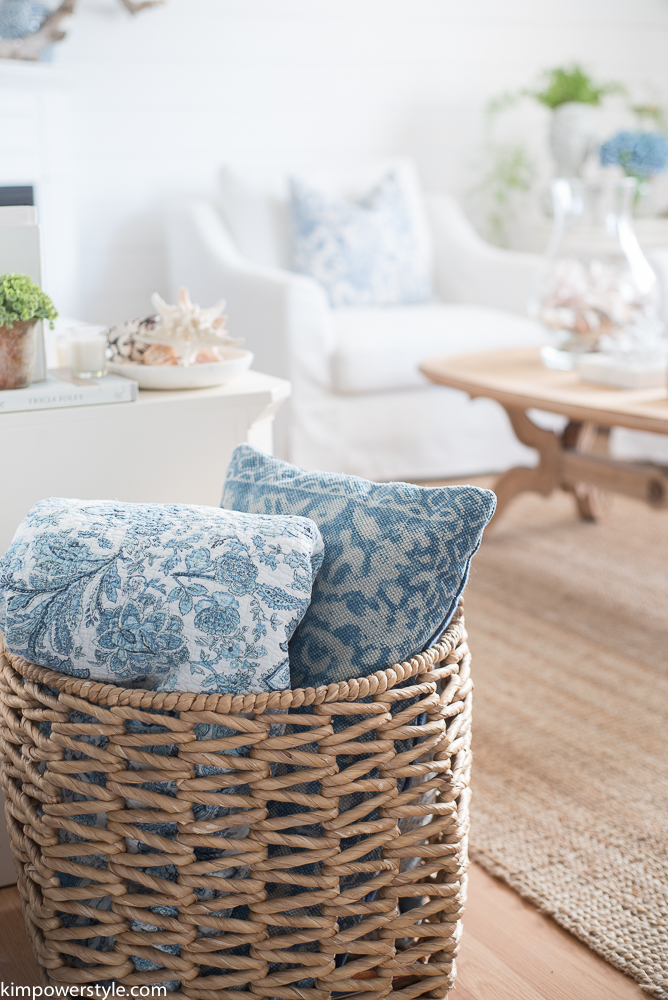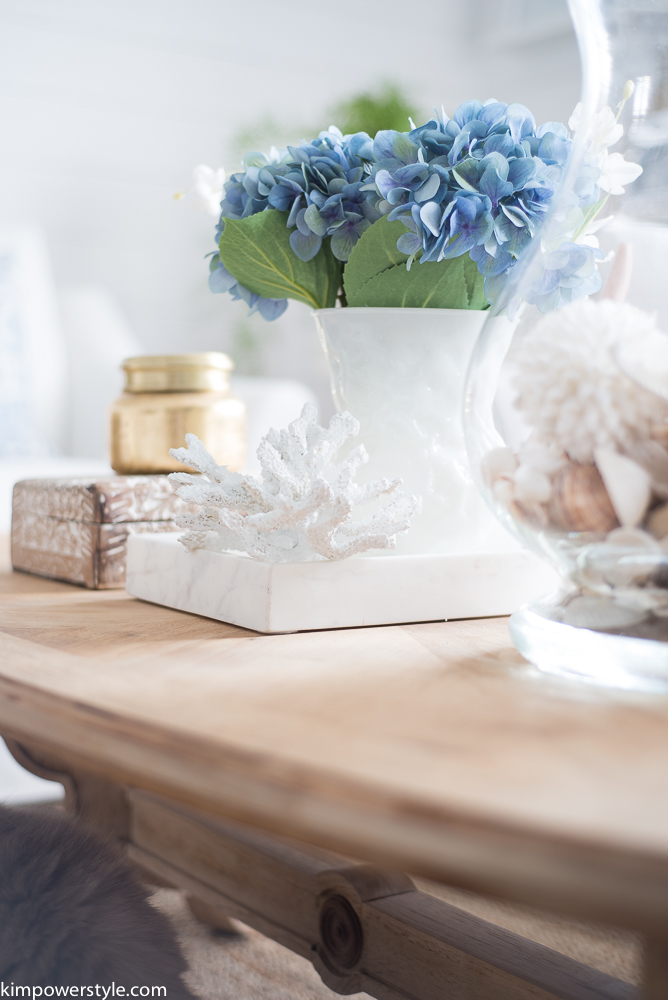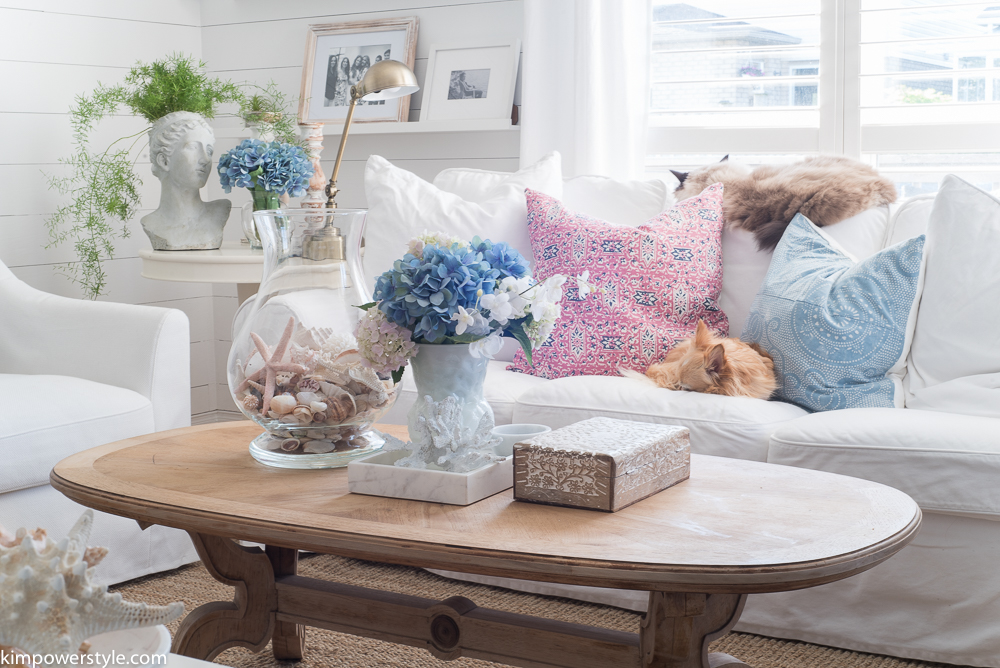 The last shot of this room and the boys have already been all over the cushions and couldn't wait to take a nap!
Shop the Living Room/Get the Look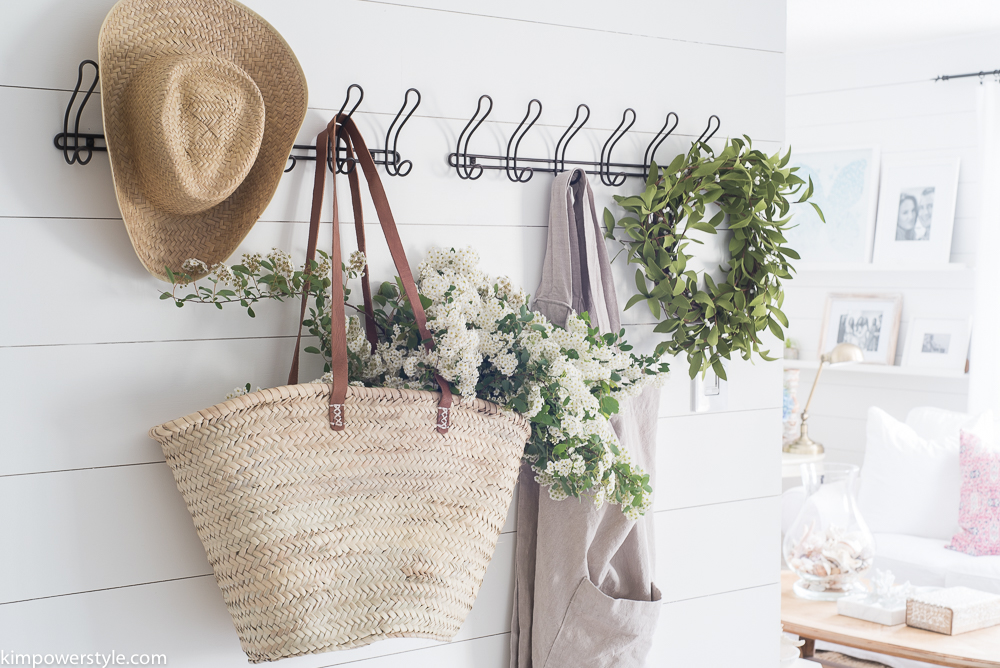 From our cozy living room we go into the breakfast nook. I love these little hooks and they're the greatest for hanging decor and a aprons etc.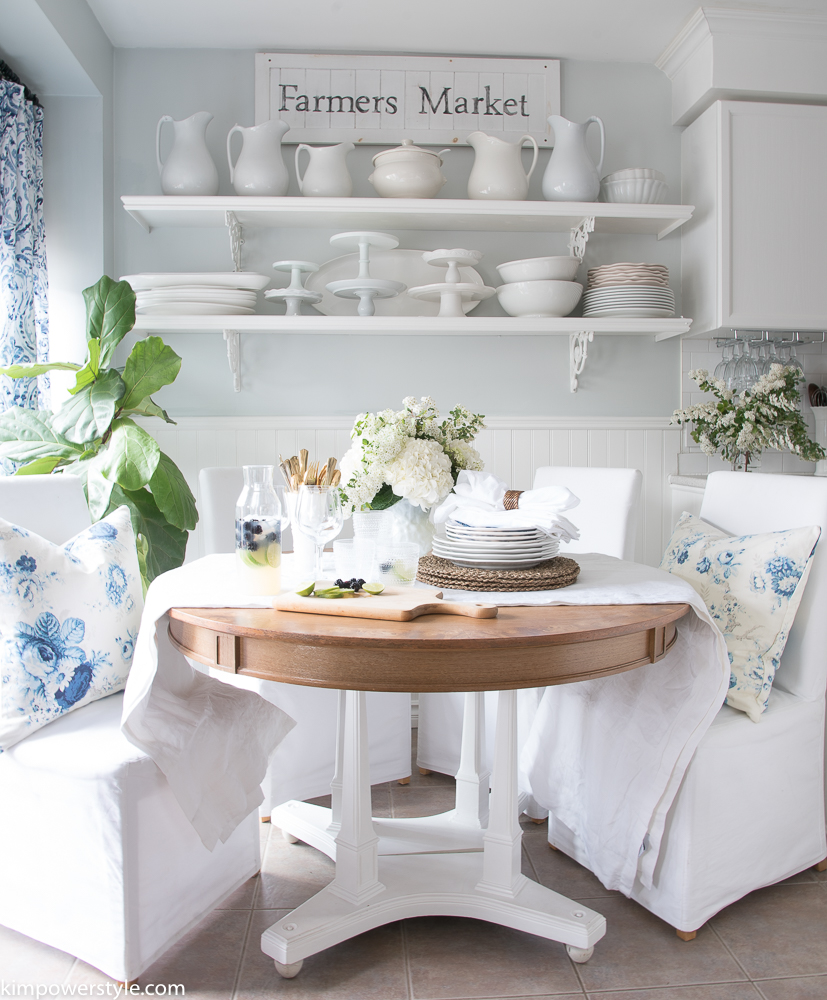 When I'm preparing a meal or having people over, I prefer to do a buffet. I find it so much easier and relaxed  and less stressful than setting a table.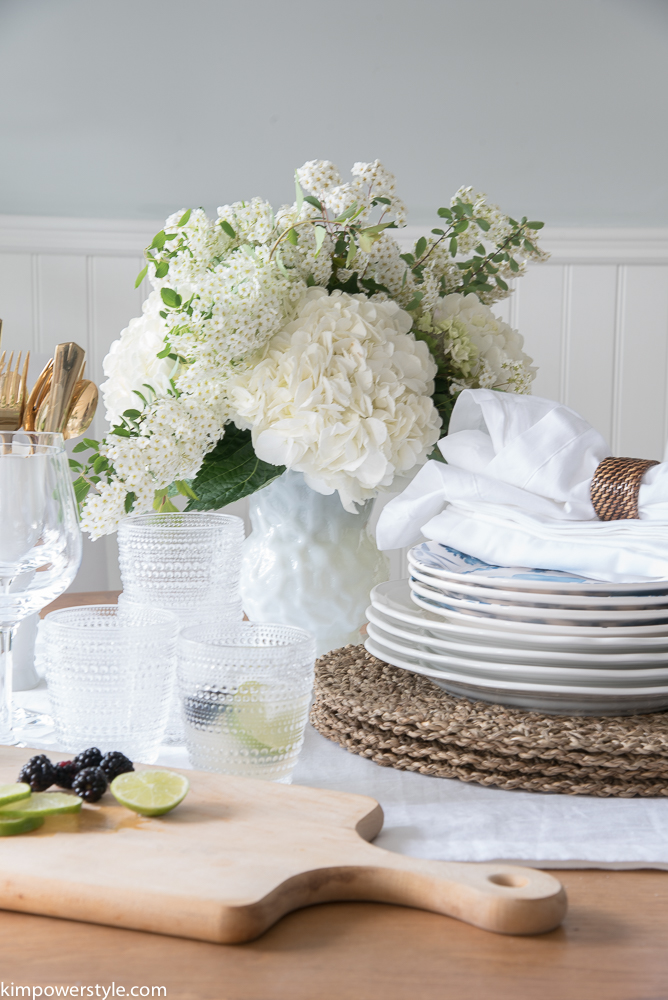 I already had the hydrangeas and picked some wildflowers in the park on my way home from the shop. It made for a lovely bouquet.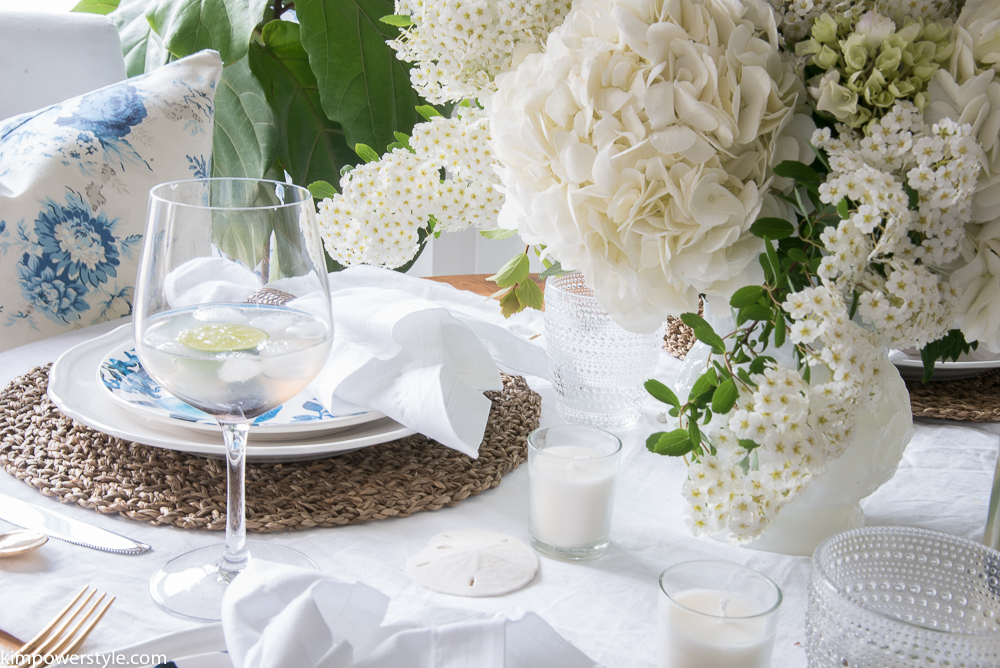 I set the table and used a linen curtain panel for a table runner. Use whatever you have on hand.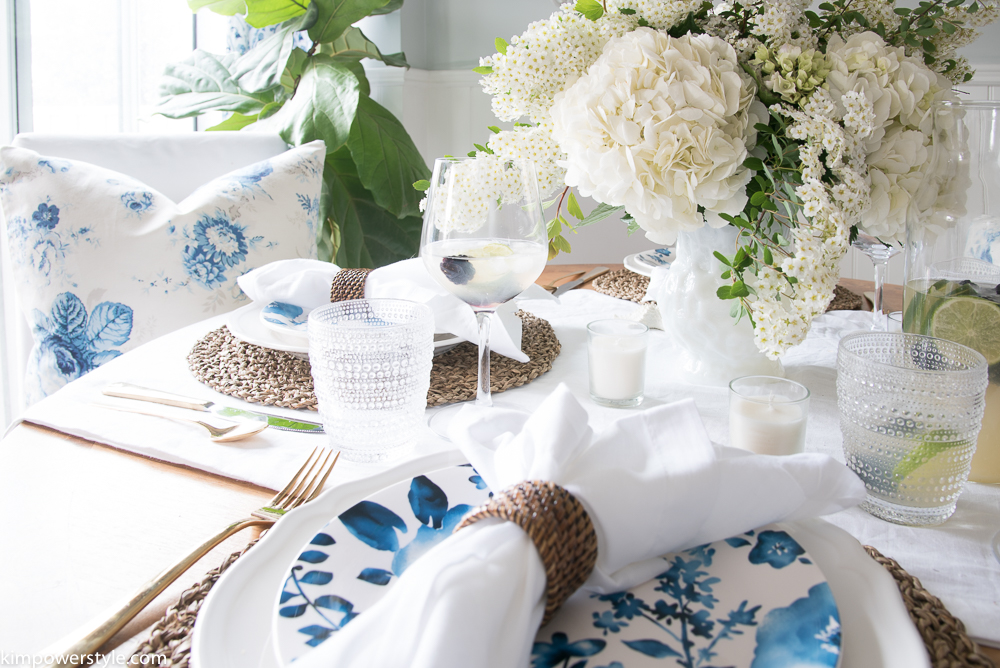 I love these blue floral pillows! They are such a classic pattern and they fit well with my salad plates too!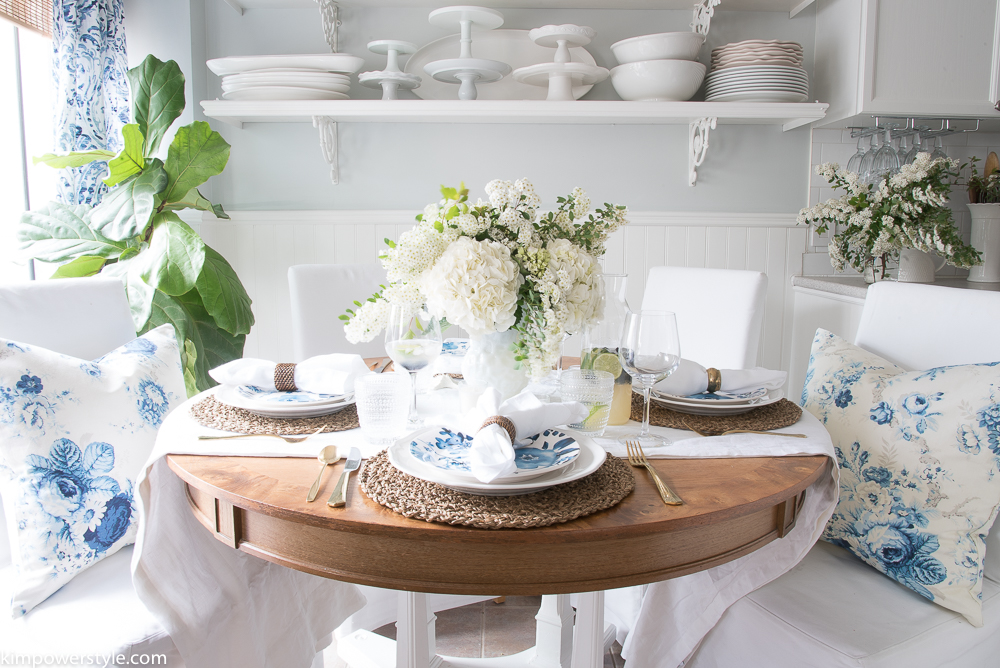 Shop the Nook/Get the Look
Sources:

Pillows on Sofa, Danielle Oakey Shop

Sofa and Chairs, IKEA

Basket, Paisley Pillows, Throw, Homesense

Dining Chairs, IKEA

Table,Thrift find

Blue Floral Pillows, Market Bag,  Penney & Co.

Dinner Plates, Placemats, Wine glasses, IKEA

Salad Plates,Gold Cutlery, Pier 1

Water glasses, Urban Barn

I hope you enjoyed the tour! I'll be sharing Part two soon so be sure to subscribe and don't miss a post! Don't forget to check out my friends and their tours for some amazing summer decor, the links are below.

Blessings,

Kim