One Room Challenge Spring 2017 | Week 1
It's time for another project! This is my first time to join in with Linda of Calling it home who hosts this biannual room makeover series called the One Room Challenge (ORC). Twenty featured design bloggers are chosen to participate as well as 200 plus guest Participants to make over a room in six weeks!  So much decor inspiration to check out on the ORC site….And so the madness begins…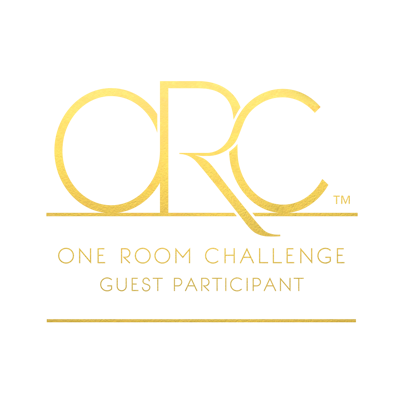 For this challenge, I've chosen my office/workroom to makeover. Some of you may remember a pic I posted on Instagram last spring of my office, it was light bright and pretty. (Although the pic is a little yellow, I took it with my iPhone!) But it has slowly turned into a place where my extra bits of everything go to die.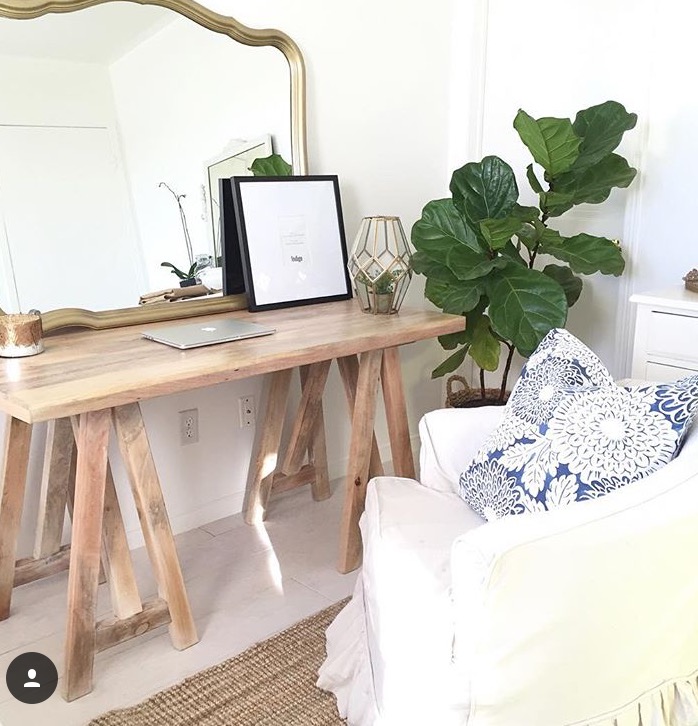 It was pretty and comfortable but lacked the proper design to make it a real workhorse of a workspace. I need this room to be both functional as an office, where all the home administration happens and also as a workroom, where I can sew, store fabrics, keep photography equipment and also use for blog product photos etc.
Now don't judge… but this is what my darling little office has turned into!
BEFORE:
BEFORE: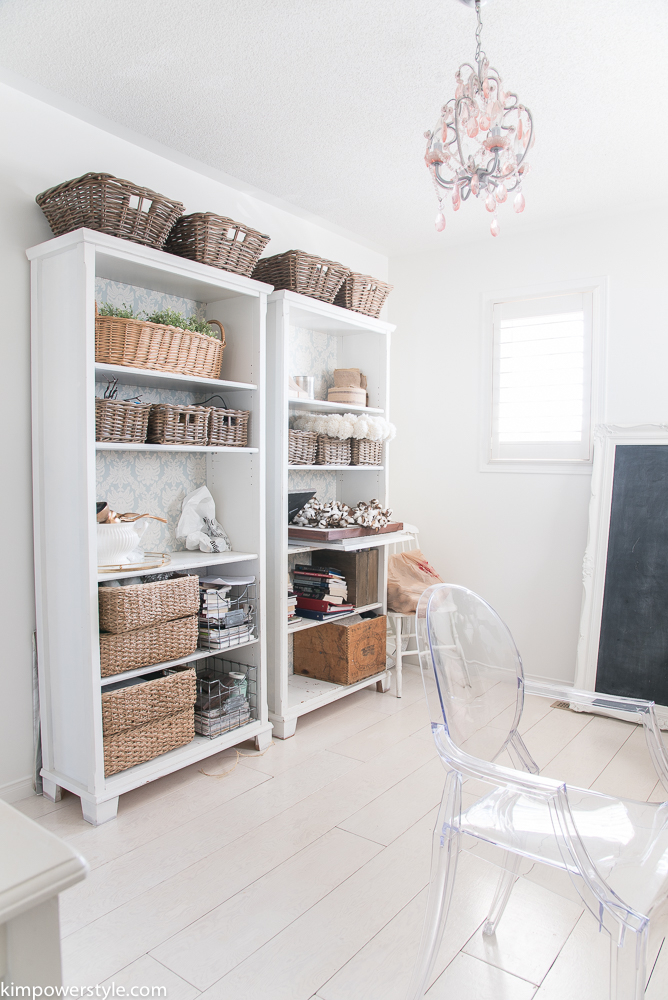 Where did my pretty little office go?  A combination of too much stuff and lack of proper functional storage.  I know that most of us have that one room that holds the overflow of our decor but I want that room to be back in my basement, underneath the stairs where it belongs! To be honest we had a magazine come in a and do a video interview and tour of our home, so this room became the "catch all" of all the extra bits we weren't using. But it's time to get this room ship shape!  So lets go with the plan.
Mood Board
So here is my Mood Board for my Modern Coastal Farmhouse Office/Workroom.. I know , it's a mouthful!
If you've been around my blog and Instagram for very long, you know this mood board  is very much in keeping with my decor style. I'm loving the white and wood with shots of blue and brass.
Plan of Action
Declutter everything that's in the room, including the closet. Empty the room of everything.
Add some cosmetic changes to the walls that will be a surprise (because I still haven't decided yet! lol)
Add a rug that will anchor the room and add some colour and texture.
Find a good desk chair that  is not only pretty but enable me to work in comfort.
Change out the lighting. Although I love the little chandelier that's there now, It's too small. A hit of brass will add a more modern feel to the room.
Change out the large mirror for a round one with an antique brass finish.
Find proper storage. I would like to add these sideboards so that the clutter will be behind the doors, making the room more streamlined.
Add some wicker baskets to help with storage and to add texture.
I've got so much to do, so lets get this party started! I hope you'll drop by the blog next week to see the progress. You can also find me on Instagram and Pinterest.  I'll need the encouragement by then!
Blessings,
Kim