DIY Throw Rug Pillow
Have you seen those gorgeous pillows around? the ones that look like they're made from an old vintage rug? Well I have and I love them, the price…not so much. When I saw this gorgeous throw rug at Homesense, I knew I wanted it for throw pillows! I loved the vintagey denim vibe it had going on and thought it would be great to add to the rest of the blue and white I use to decorate with in the spring.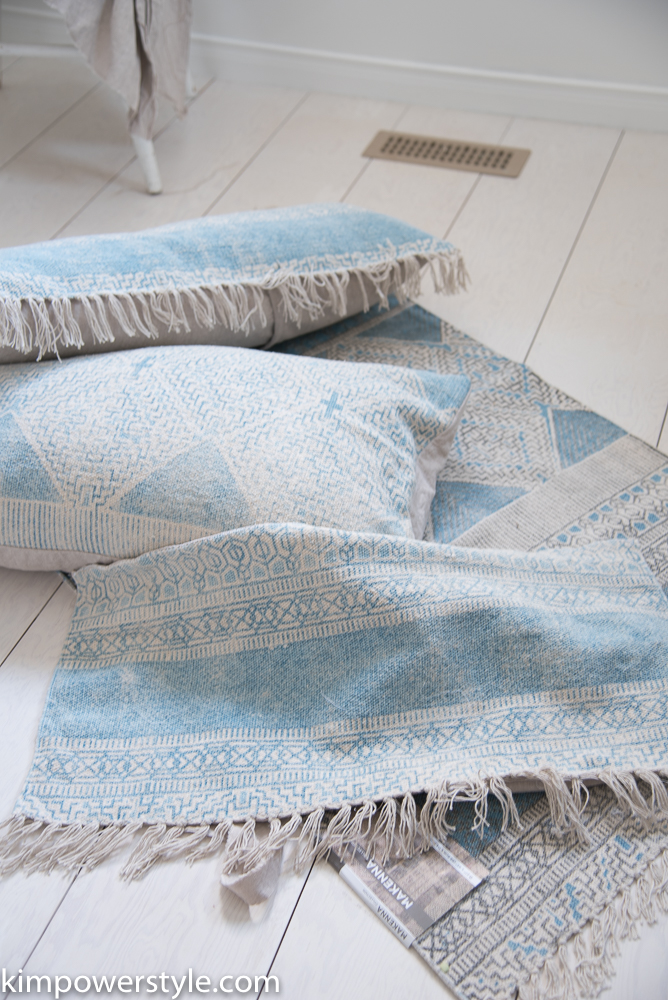 The rug was roughly 2.5'x3.5′ So I was able to get three pillows from one rug using a coordinating fabric for the back. I kept the lovely fringe from both ends to give the pillows some character. I paid $24.99 for the rug. I had the coordinating fabric and pillow inserts already so I was able to get three of these beauties for the price of the rug!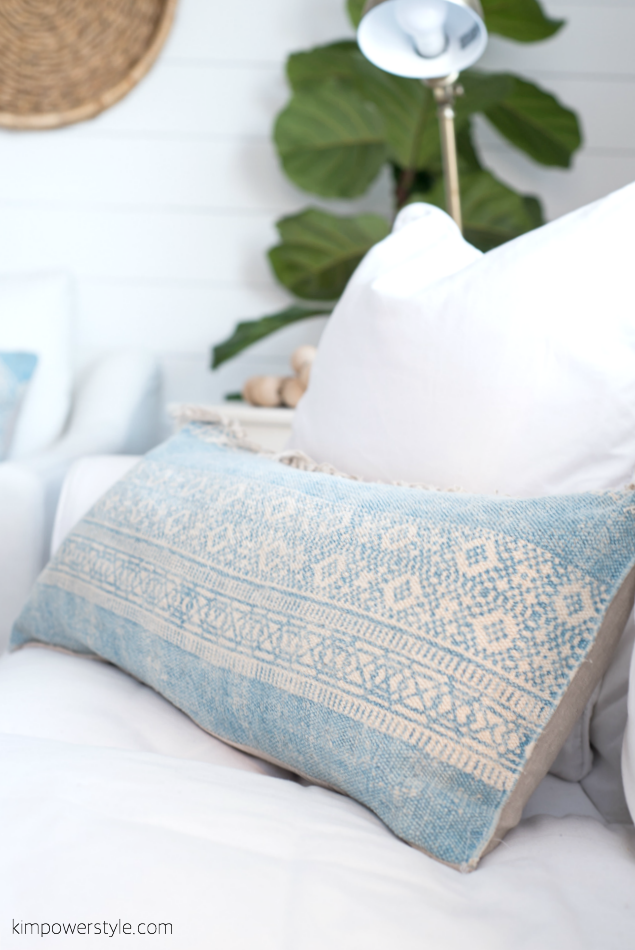 I had some leftover fabric from another project, a cotton/linen blend, and it works perfectly with the  colours in the rug. I used a simple envelope style enclosure so there were no zippers to work with.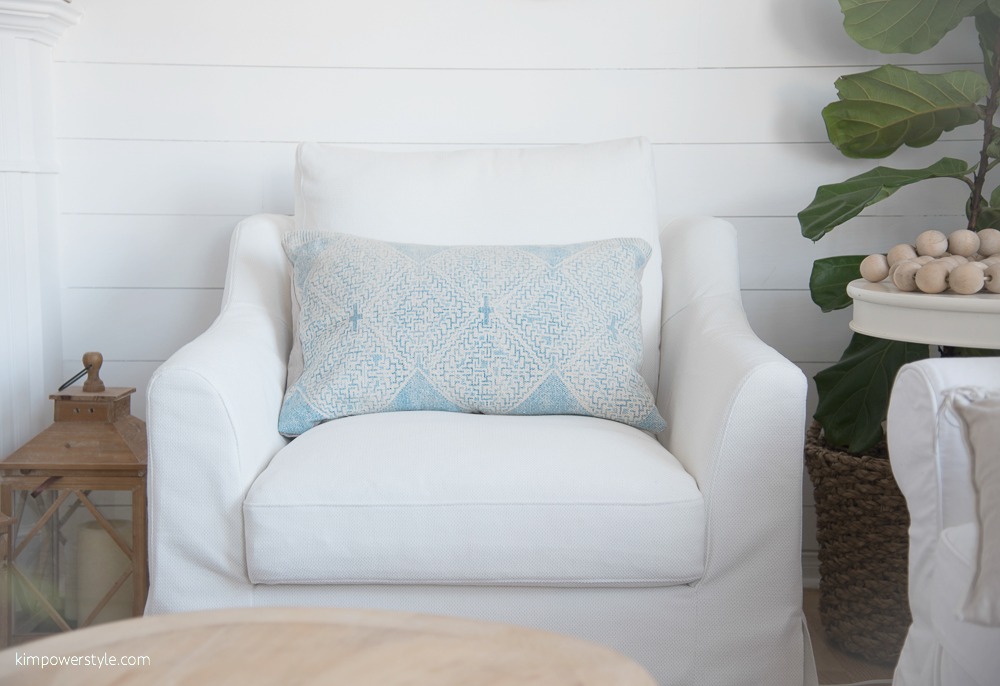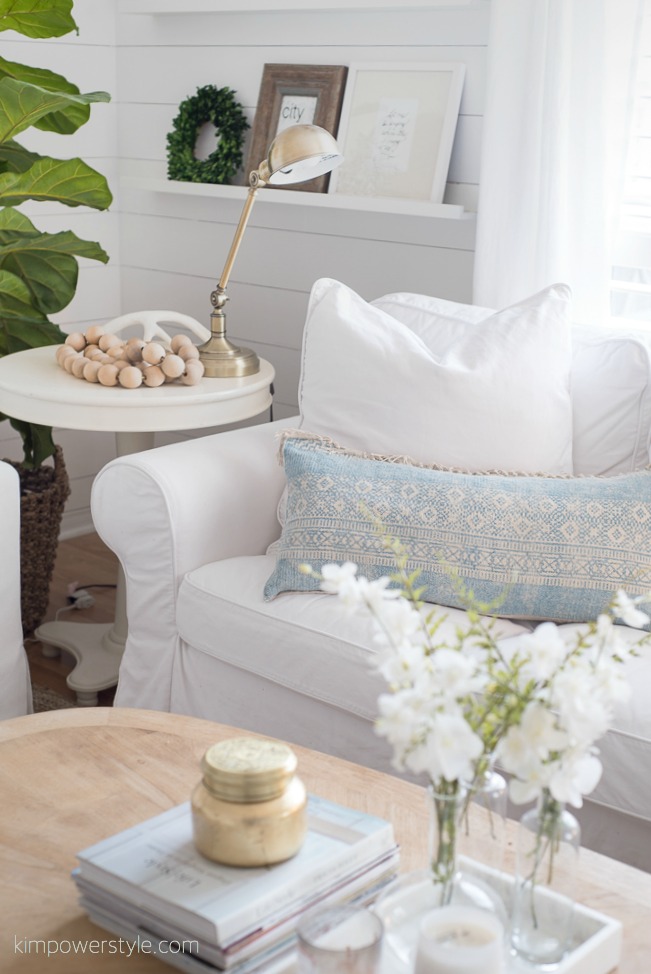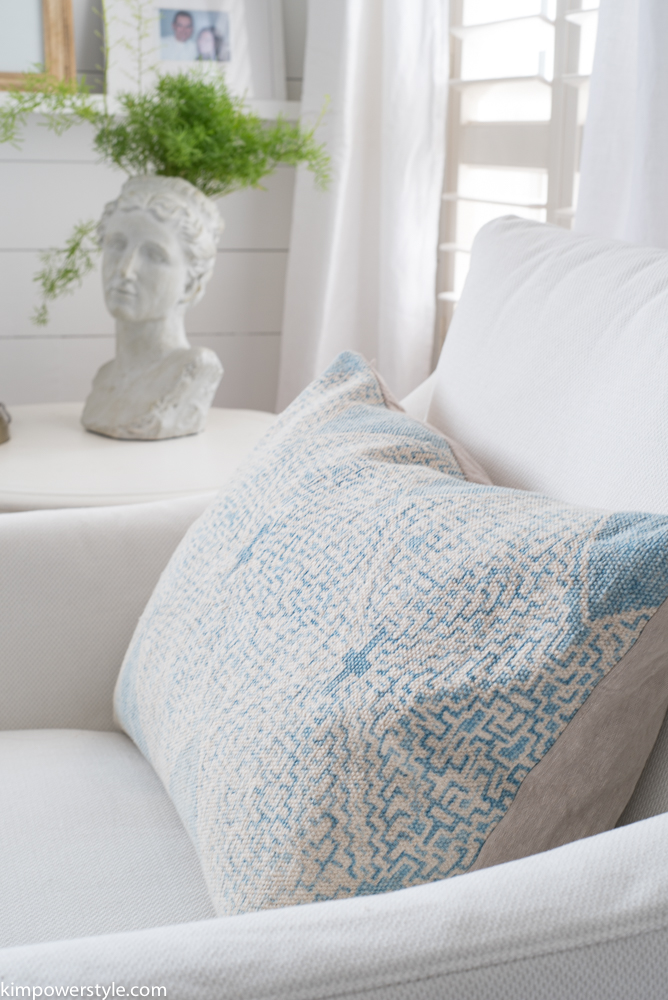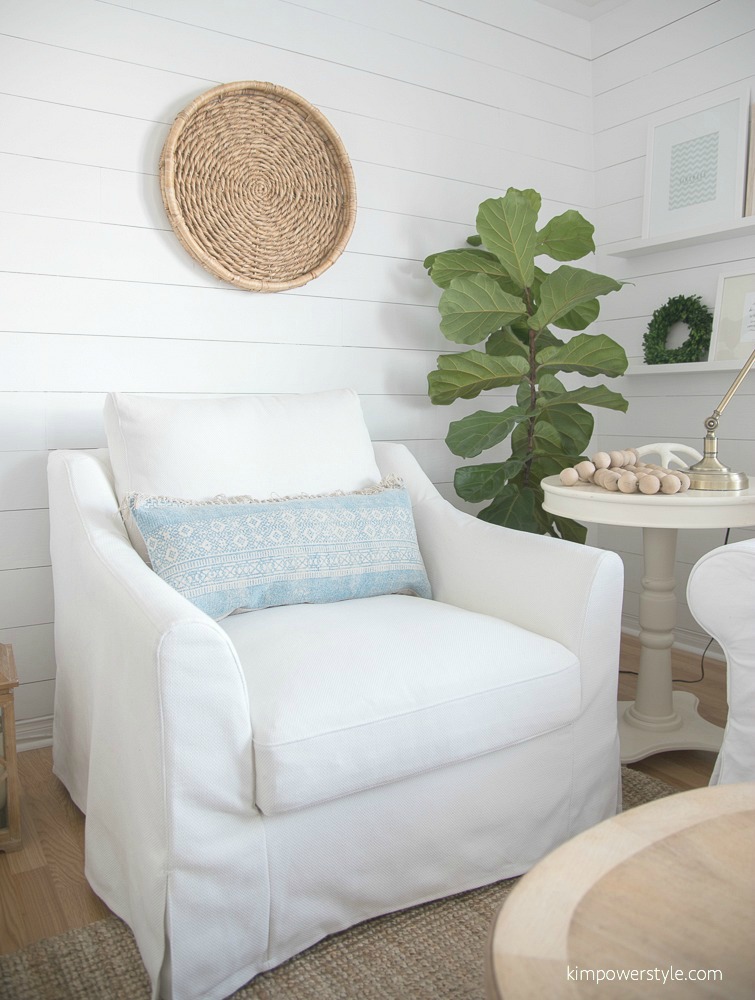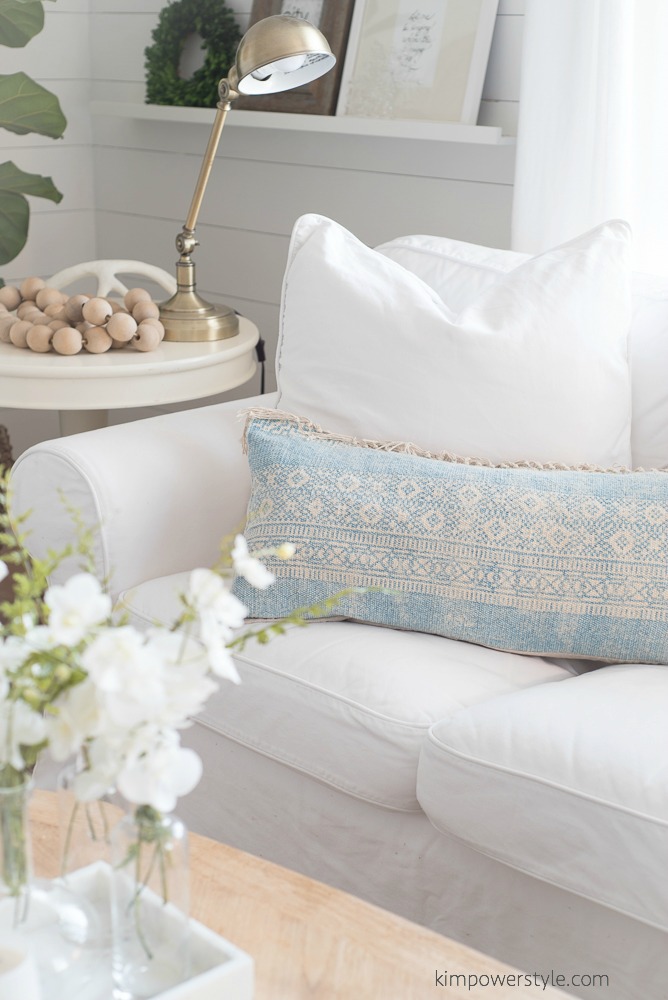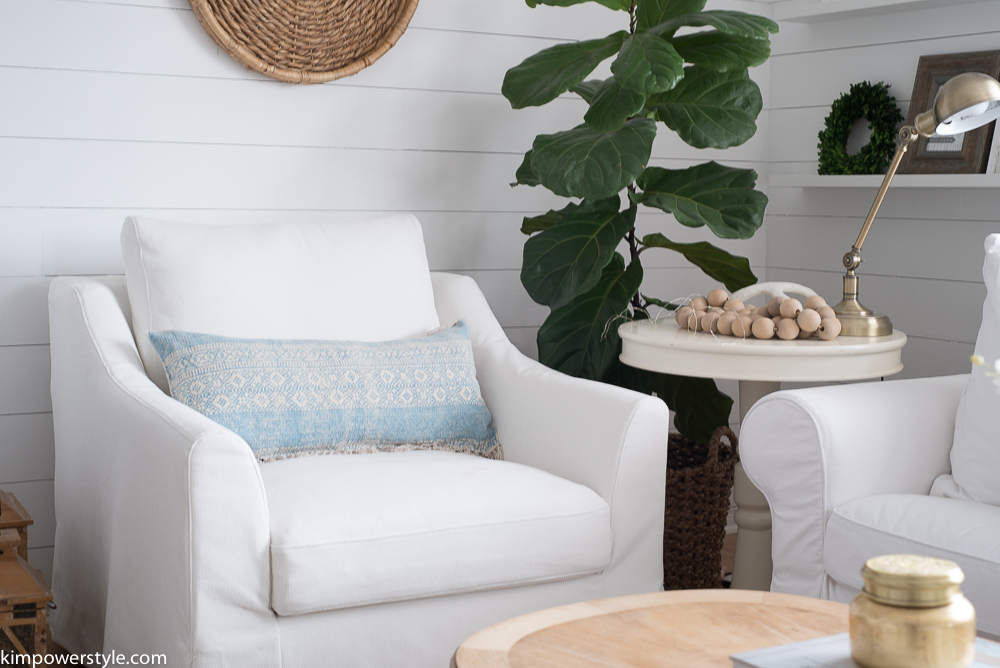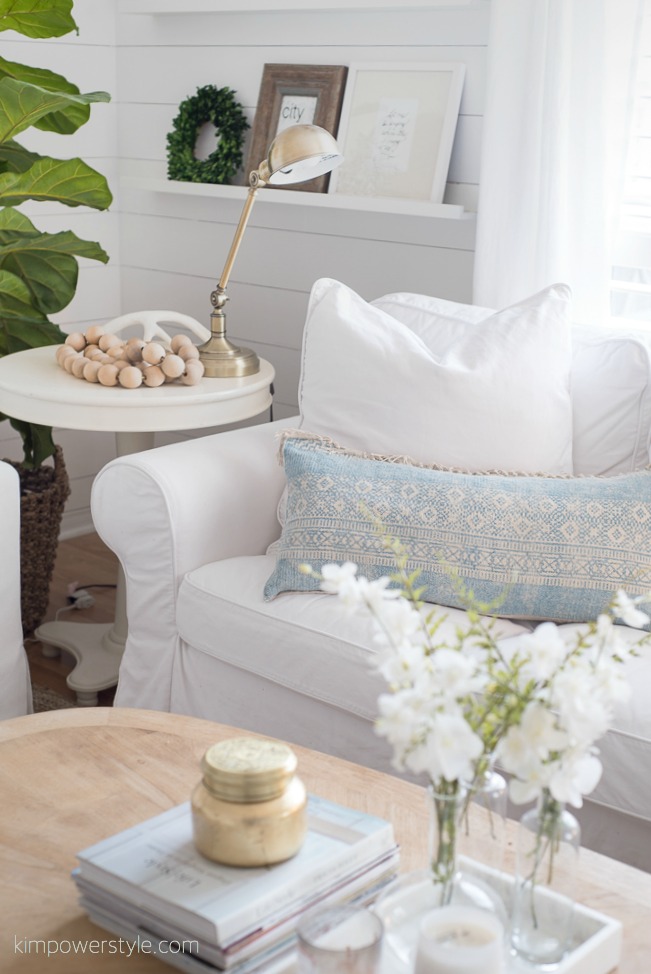 I'm pretty excited about my new pillows! Thanks for dropping by today and sharing in my pillow joy! I'll be sharing the tutorial for how to make these shortly. Also, stay tuned for a couple of spring tours coming up this month.