Hi everyone! If you've read my previous post you'll know that Valentine's Day is my wedding anniversary. While it's a great time to celebrate, it's not one of those "holidays" that I necessarily decorate for. However, if we happen to be home, and not escaped to some tropical local, I may set a bit of a dessert table. Notice I didn't say dinner table! Because we better be going out for that!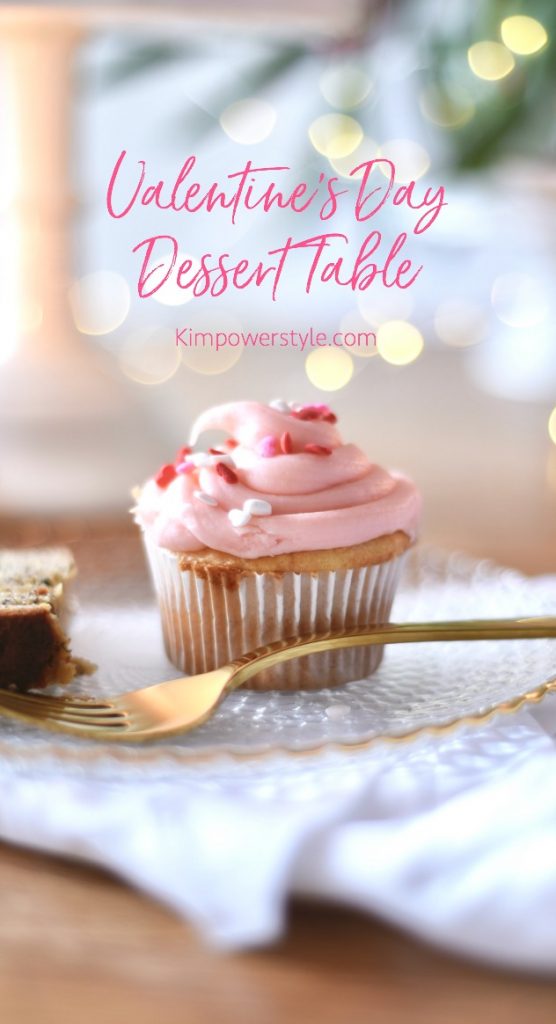 So I thought I'd share a little simple dessert table I put together. I did go ahead and make my favourite banana bread, simply because we had rotten bananas and it's brown…which to my hubby reads..healthy..er! I also made some little vanilla cupcakes (from a box..I know!) with cream cheese frosting and sprinkled with some little candied hearts. I even managed to make some pom poms from dollar store tissue paper. I went all out for this!
While I'm a creative at heart, I like to make things as simply and easily (aka, lazy) as possible so buffet style is the way to go. Laying down some dessert plates, cutlery and napkins for everyone to serve themselves works for me. I already had the little teacup candles made and adding some extra little fairy lights makes everything look more festive. Can I just say that the tulips were taking a nap while I was photographing this. The next day they were standing up straight!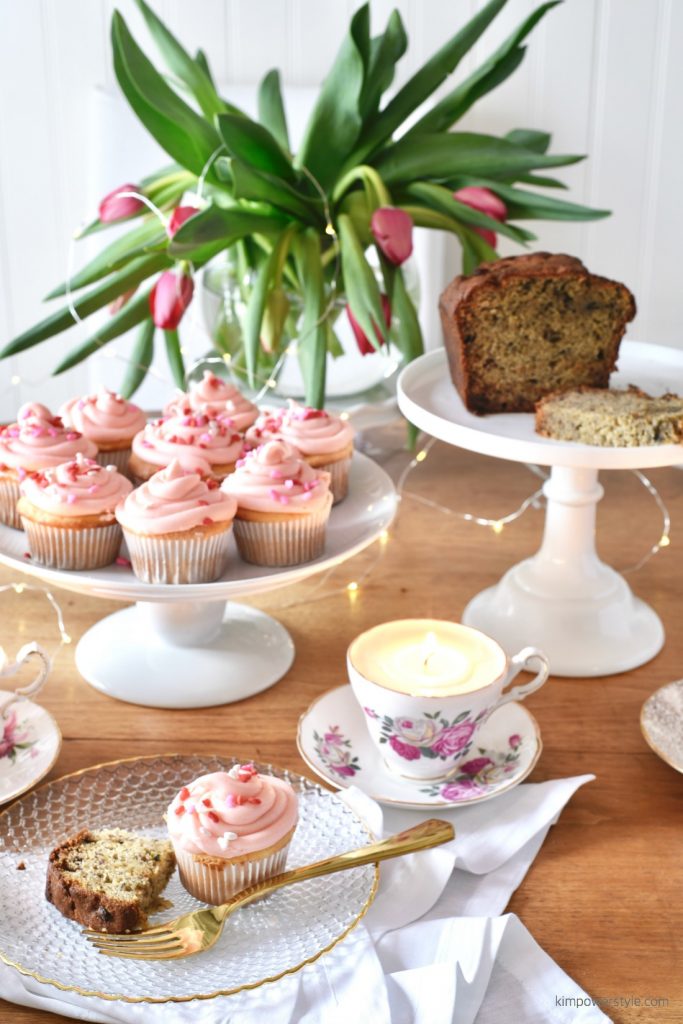 This was so simple to do. If you wanted to make it even easier, you could go to the bakery (which is what I tend to do)  and pick up a few of your favourite desserts,  put them on a pedestal or pretty plate and voila!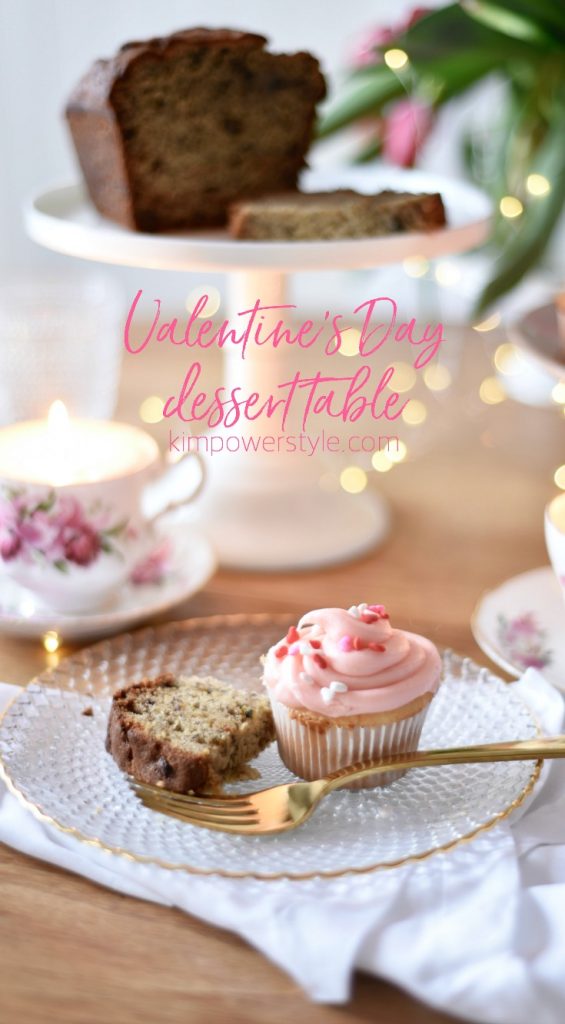 I hope you got something out of this post, even if it was only permission to go to the bakery and buy your dessert…it is Valentine's Day after all, who the heck wants to spend the day baking?  Thanks for dropping by my friends.