My Easy Fall Front Porch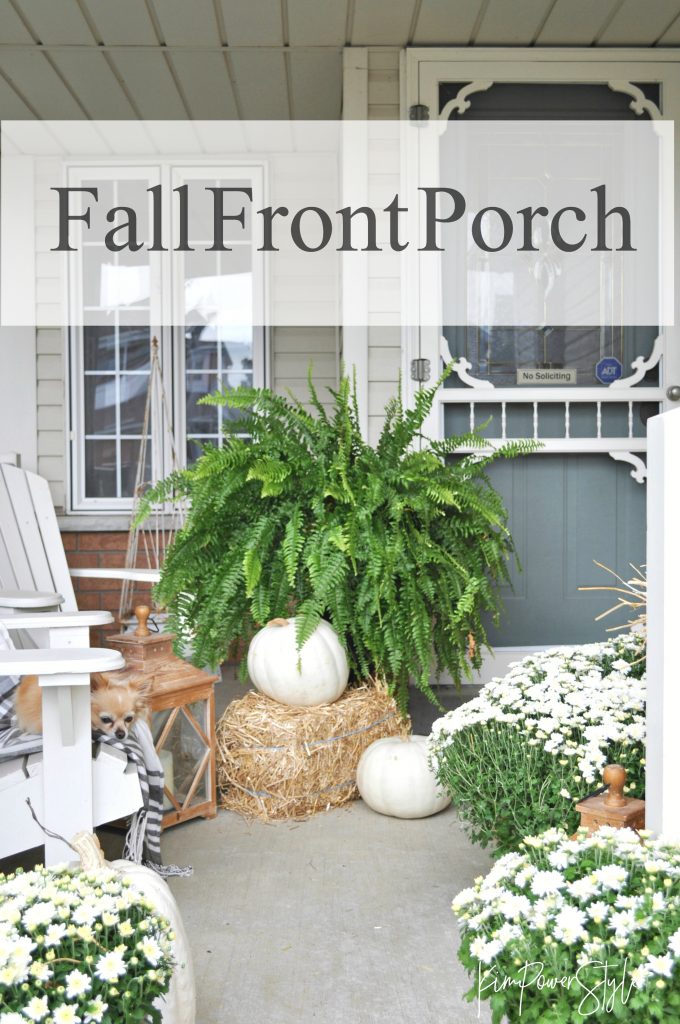 I'm happy you've joined me and my model Bubs today as we share our easy fall front porch with you! I think by now you all know of my love of white, it's been a fifteen year love affair and it carries outside as well.  I wanted to keep this fern as the centerpiece and used it as a jumping off point. I love white and green together so the fern along with my white mums and white pumpkins seemed like a good fit. The hay adds a little texture and a harvest time feel and these wooden lanterns are so versatile they look great in any setting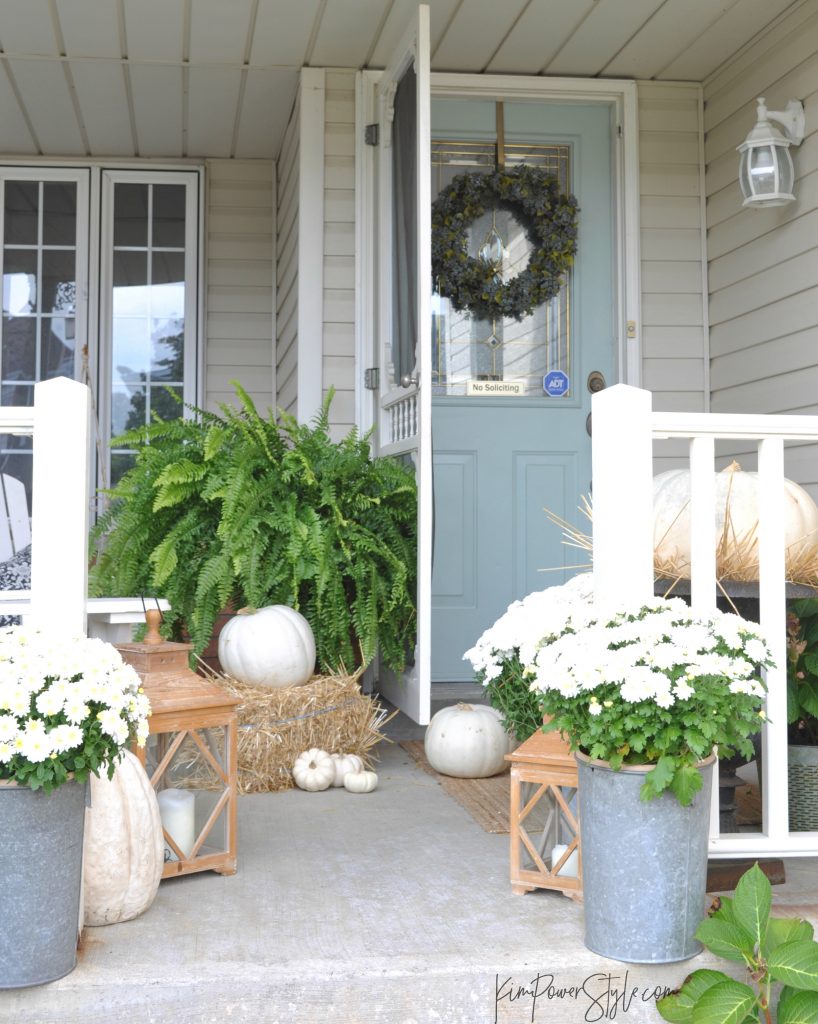 I've opened up my screen door so you can see the pretty BM "Wyeth Blue" on the door. I love the colour and and the wreath matches it perfectly and is  kept up all year long.The galvanized containers which used to be tree sap buckets were found at a local home decor store.  These buckets will be great for using again at Christmas time on either side of the fireplace.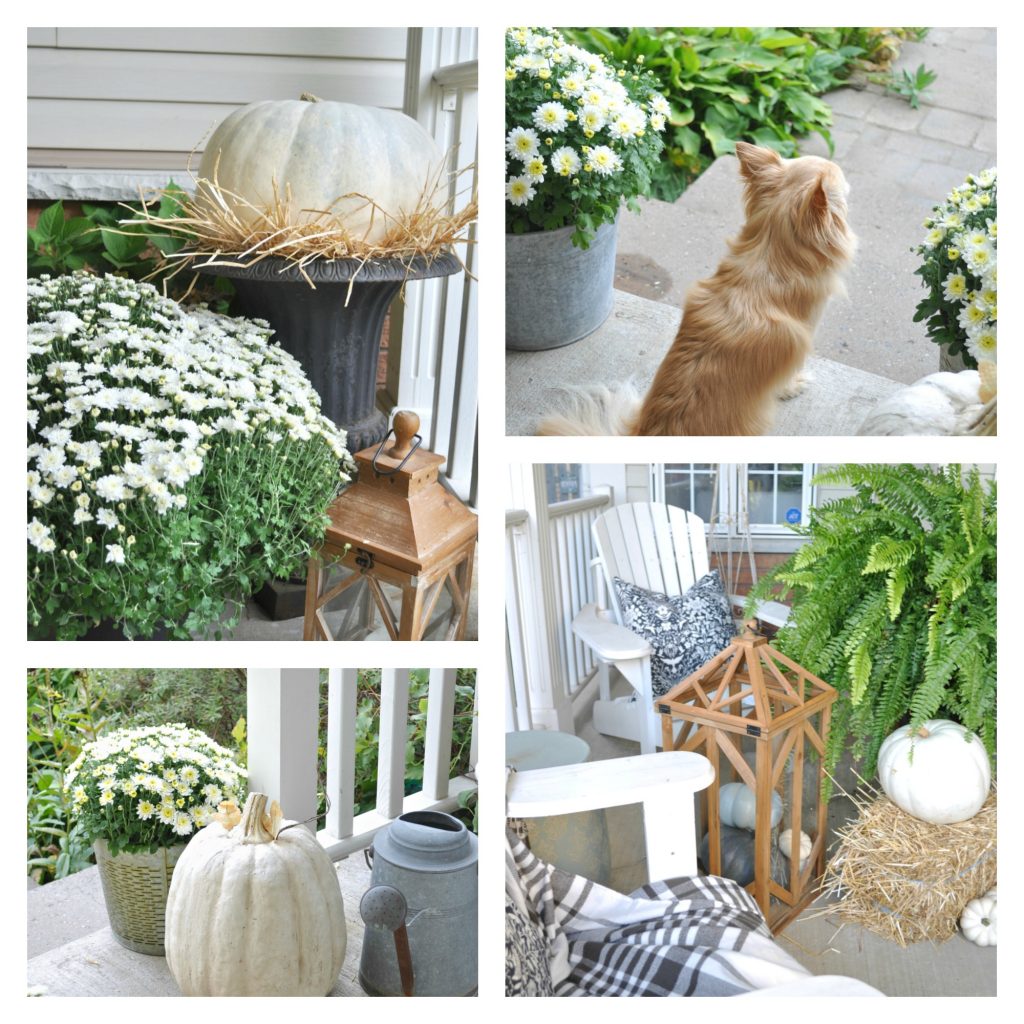 This really large white pumpkin with a bit of blue in it, was placed on a bed of hay in the old black iron urn and I'm loving the colour! Some pillows I sewed together on top of a pair of muskoka chairs and a comfy plaid blanket make for a cozy spot to sit in the cool evenings. Bubs thinks so too!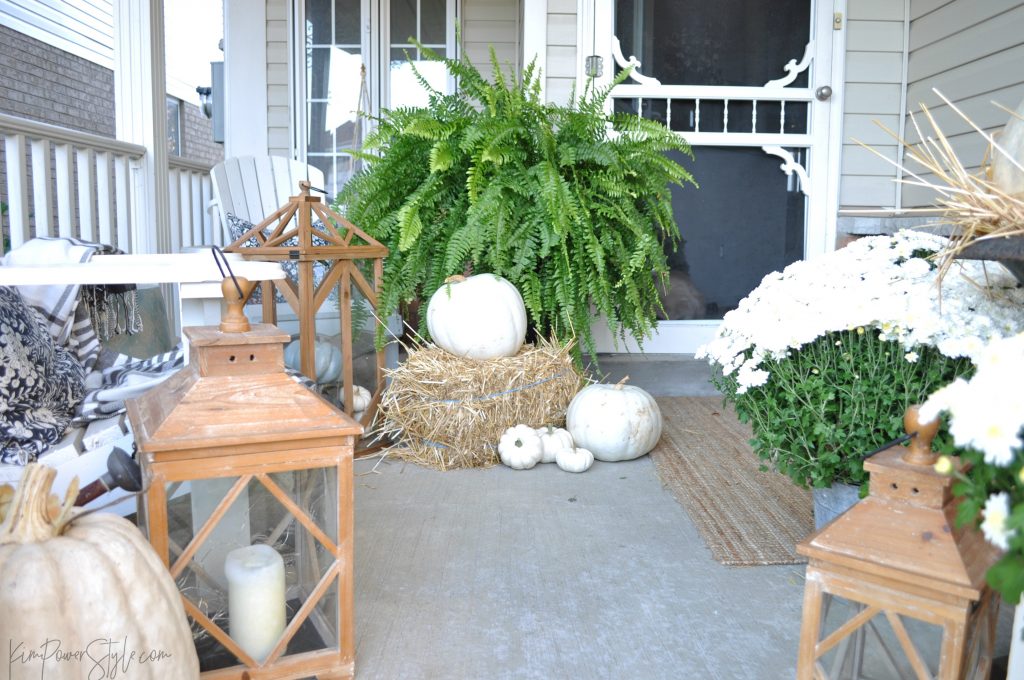 Thanks for joining Bubs and I in a little tour of our fall front porch. You can see that by using things that I already had on hand and  adding a few pumpkins from the garden centre, how easy it is to add some fall decor.