How to Add Fall Decor to the Bedroom
Hello everyone! I wanted to share how I add fall decor to the bedroom. When we think of fall decor we don't always think of adding it to the bedroom. The master bedroom is usually the last room we think of when we think of seasonal decorating. We tend to choose to spend the bulk of our resources on those rooms that are seen by everyone. But I'll show you how by using a couple of seasonal pieces and changing up your bedding, you can add some fall decor to your bedroom.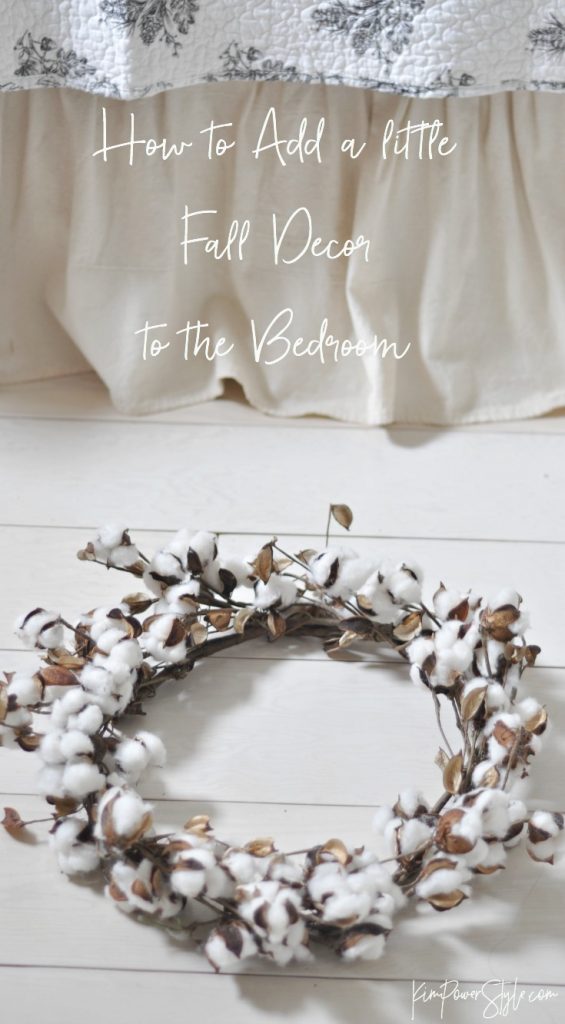 I started with this wreath I made from cotton picks which became the centrepiece and jumping off point for the rest of the room. The colour and texture  of the wreath go well with the neutral modern farmhouse vibe I've got going on.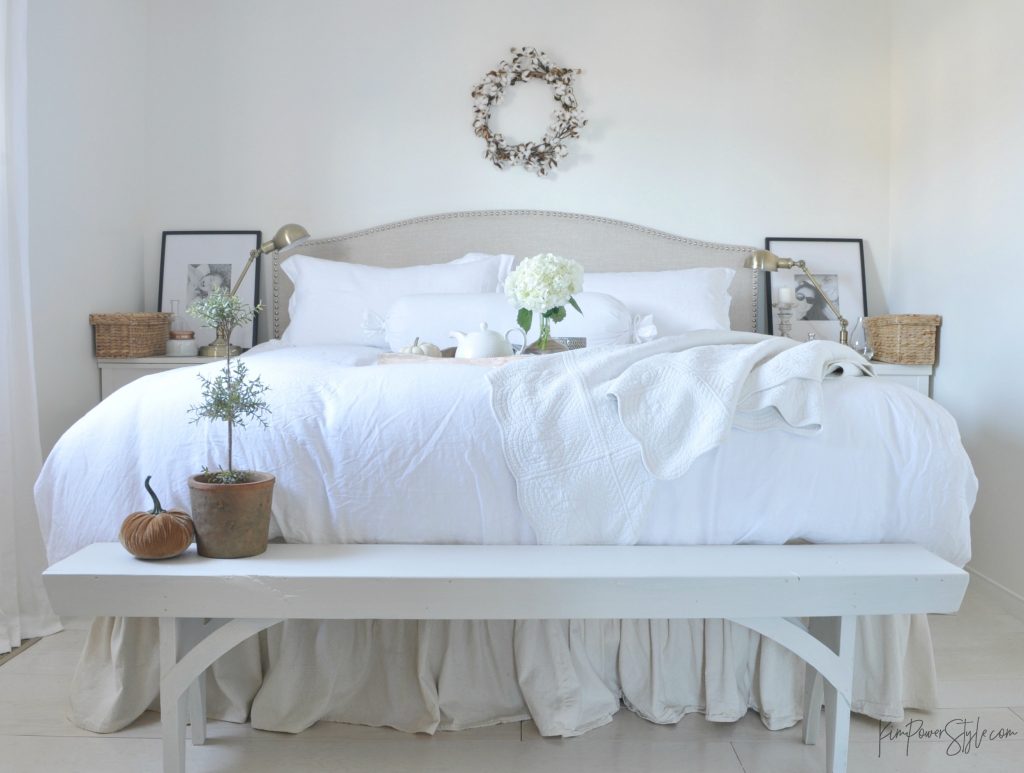 The white linen duvet is kept on the bed and mixed up with coverlets and  patterned pillows depending upon the season. I replaced the blue coverlet I had on for the summer with this cream coloured one for fall, keeping the neutral creamy theme going on. There are a couple of black and white toile pillow shams peeking from behind the white ones. They add a little break from all the white although it's difficult to see in these pics. The bed is such a large statement piece in the room. By changing up the linen, you can change the whole look of the room.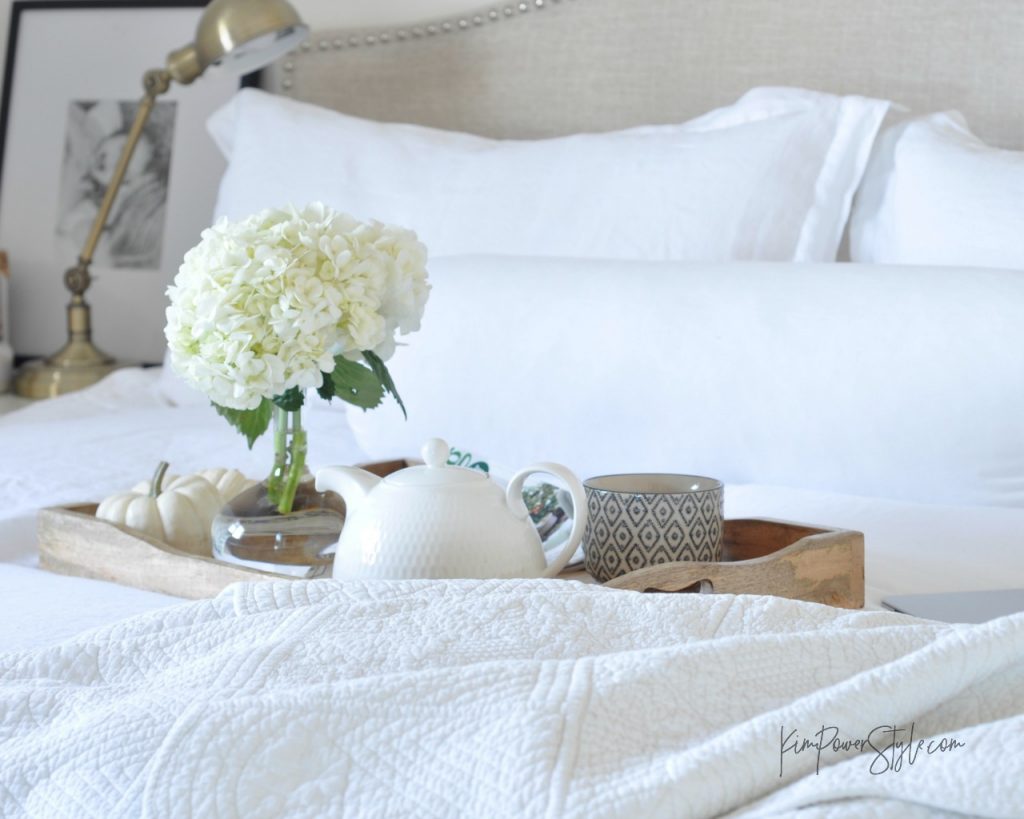 Hydrangeas are one of my favourite flowers and I usually have them throughout the house. I use faux hydrangeas when the real ones aren't available. They add that something special to whatever room they're in and they look great here on the tray..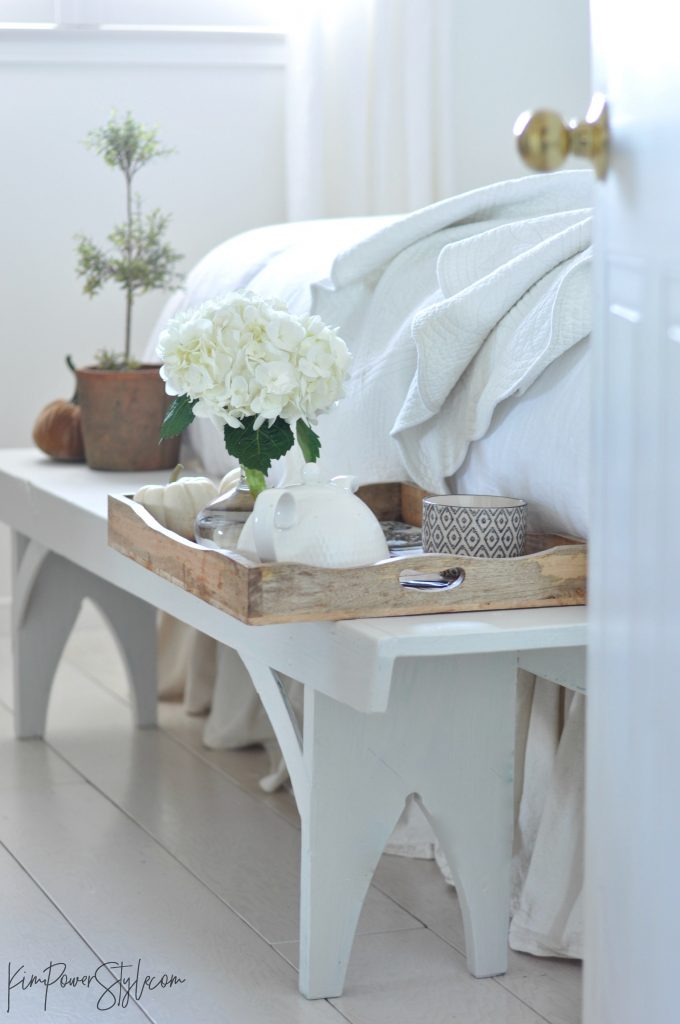 Lastly, I added a few small velvet and white baby boo pumpkins to the room. Nothing says fall like pumpkins!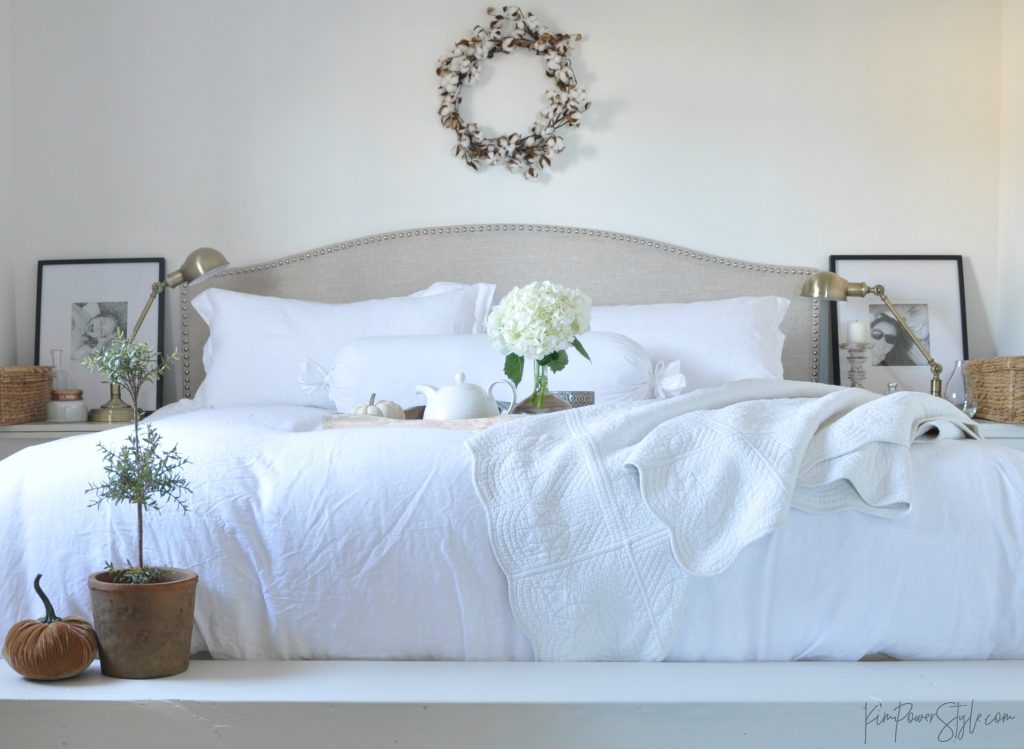 By simply adding a statement piece like the fall cotton wreath, changing up the linen and adding a few little pumpkins, I've brought some fall decor in the bedroom. Using  things that I already had on hand made it a simple and easy project.
Thanks for dropping by to visit! I hope you enjoyed looking at my fall decor and were inspired to add a little fall decor into your own bedroom.