Hi everyone!
I hope you're all enjoying this long weekend! As most of you celebrate President's Day, we Canadians are celebrating Family Day and I am celebrating this day by making cushions!
Last week I was watching a local TV show called Cityline. Thursday is Homeday where they give decorating  advice, tips etc. A regular on the show, seamstress Mary Dobson did a tutorial on how to make a five minute cushion. She had me at cushion! I love making cushions, you can change a room up with a little bit of fabric and now an extra 5 Minutes!
I also wanted to try making one of these faux grain sack cushions that I've seen in blogland lately using a fabric marker and fabric paint. I have to say the fabric paint turned out better for me.
This is the black one I made. Many of you may not know this but I love black!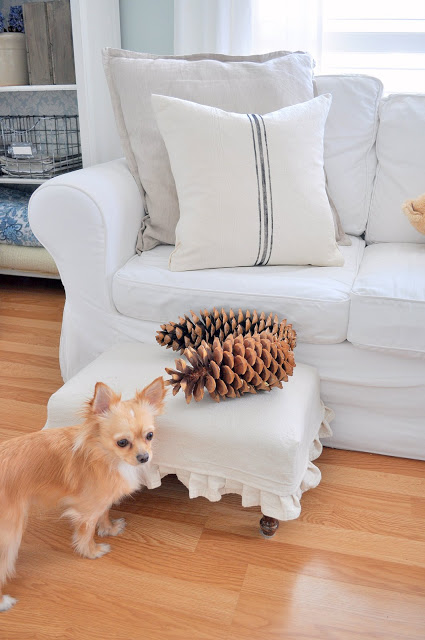 I used my favorite dropcloth material for these. Butters is a little upset that my pinecones are preventing him from jumping up on his  stool to get to the sofa!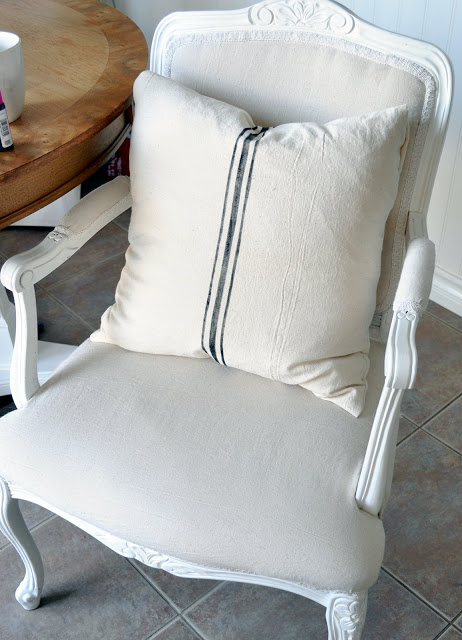 I think it turned out well.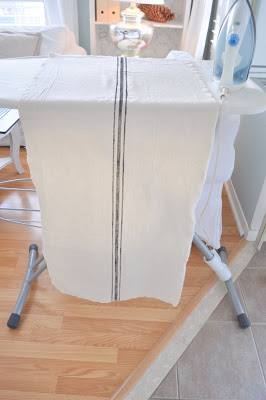 You begin with 1 piece of fabric. Just add 2 inches to the width of your insert.Then double the length of your insert and add 8 inches for your flap.My inserts were 18×18 so I ended up with a piece of fabric 20x 44 inches.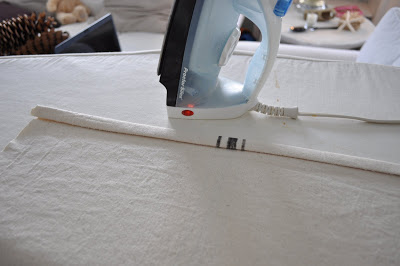 It actually only takes five minutes after you have cut your fabric and then folded and pressed your seems. Here I started by  pressing my two ends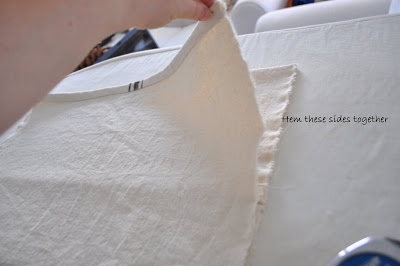 You will then bring up the bottom end right up to the top. After this you will hem the sides  together. At times three layers of fabric.