Hi everyone!
Hope you're all enjoying the weekend!
I wanted to show you a find I picked up @ the Salvation Army this week.
It's a lovely shadow box that I painted, hot glued a little left over wallpaper on and then hot glued some shells to. (Please ignore the little hanging wire popping out! Lol)
What do you think?
This is what it looked like before!
I don't know about you but I think it looked pretty hideous! I walked past this one and noticed it on my second go around. It was an ugly old wooden and gold frame that had the most ugly purple velvet backing with some 3D paper birds inside. I've been frame hunting so this caught my eye.
After looking it over, I realized it was in good shape and I could picture it with a fresh coat of paint. It had good bones!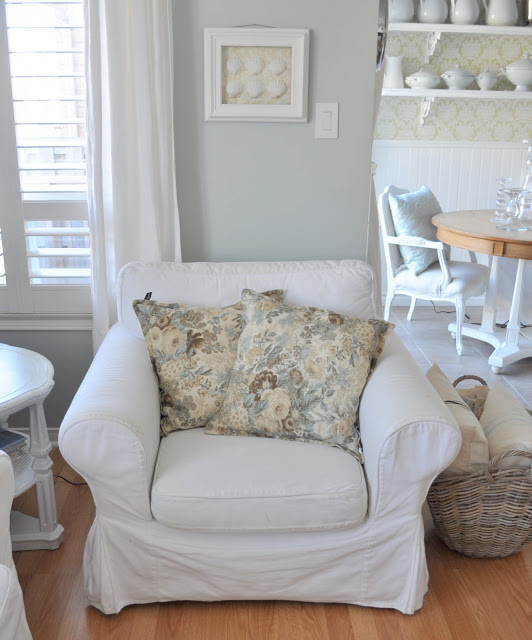 Sometimes with things as with people you need to stop and take a second look. We may not look so hot on the outside but we have nice bones !
Be Blessed!