Hi Everyone!
First up I wanted to thank you all for the lovely comments on my 24th wedding Anniversary, So sweet!
I found another little table at GW to go with the one I found last fall.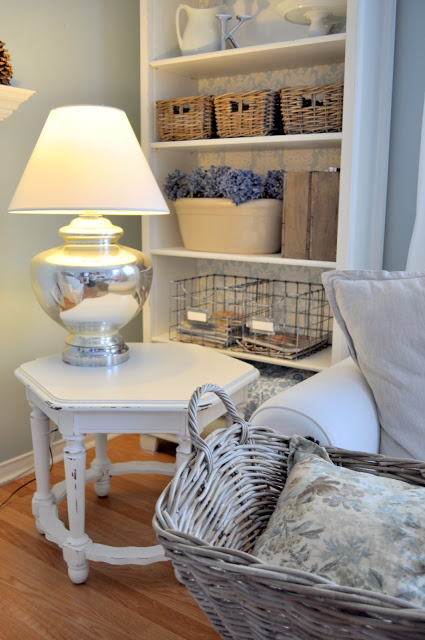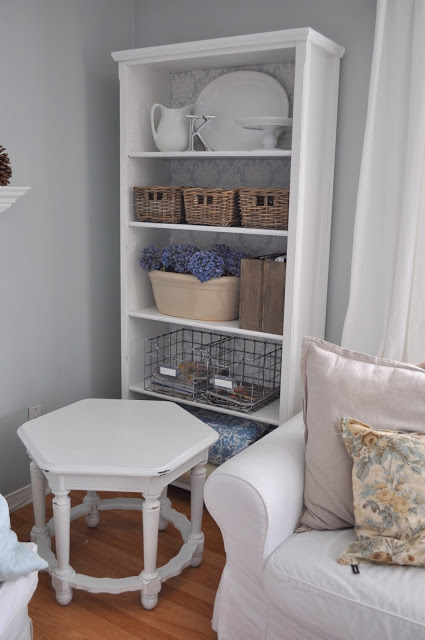 Isn't she cute?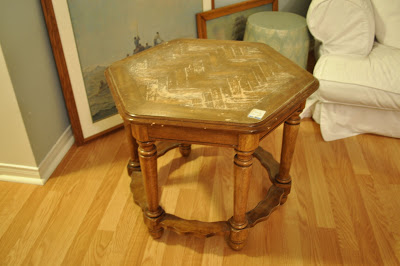 This is what she looked like before!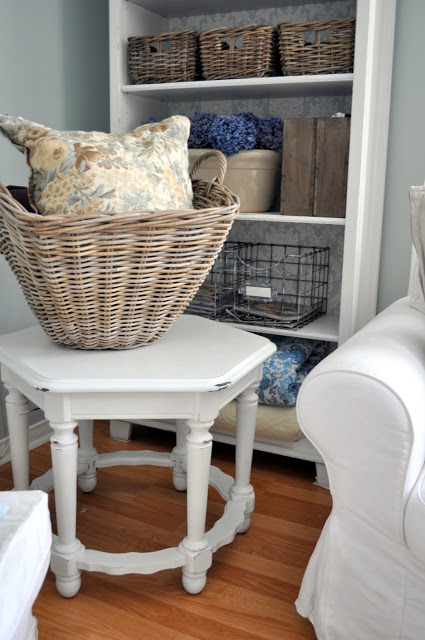 I gave her a coat of white paint (Ben Moore's Cloud White) and a coat of wipe on polyurethane.
I love the way she looks with my grey baskets. She now sits on the right side of my sofa.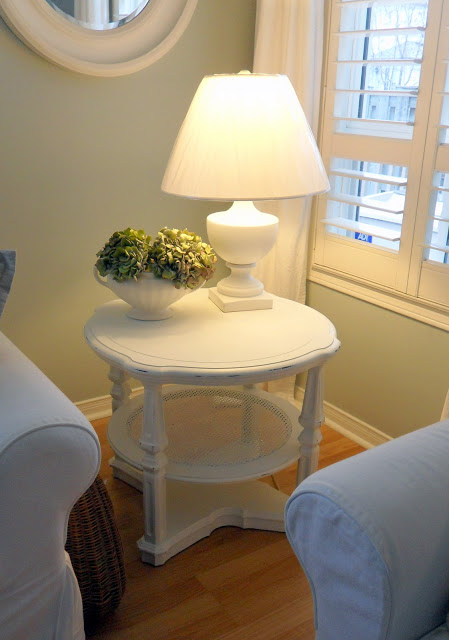 This is the first table I found at GW and posted about it here. I wanted to find another one similiar to this one as she fit in so well.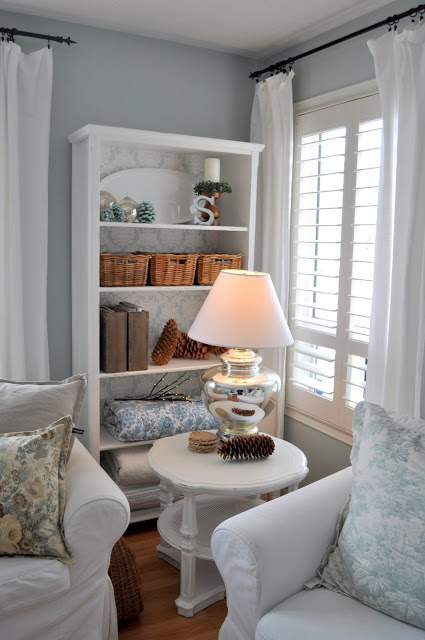 This is the first table seen here after I did my bookcases post. It sits on the left side of my sofa.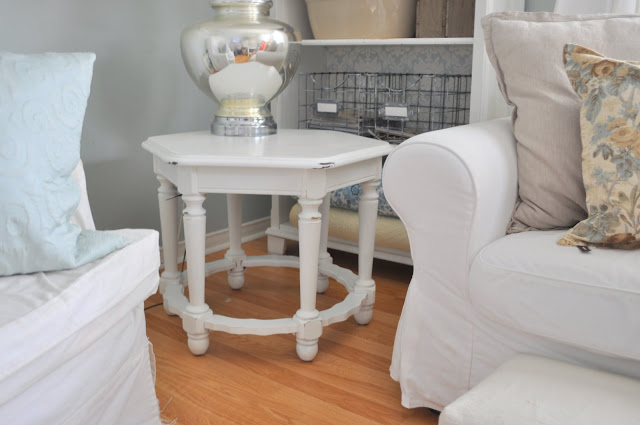 I'd been looking for another table to match the first one and was willing to take the time to find it. I didn't think I would find the exact one and was really excited when I found this one that had the same look and dimensions as the first.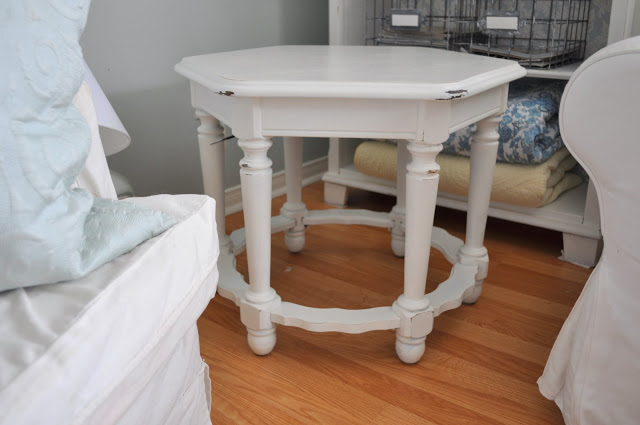 Love her little scallop trim on the bottom.
I think she fits right in.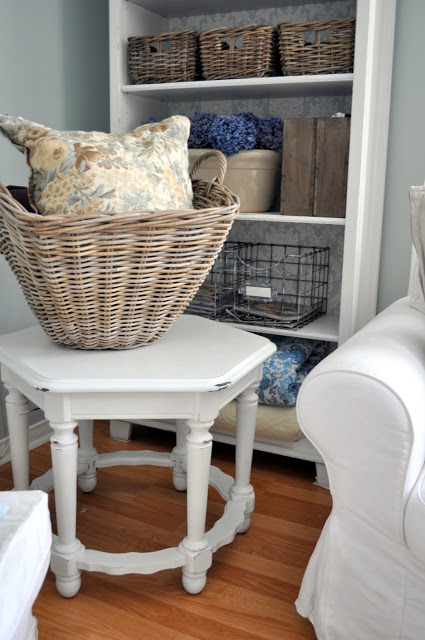 After my bookcases were put in the family room I had to move some pics and mirrors around and will show the whole room when I replace them. Isn't everything a work in progress? lol
Thanks for stopping by, be blessed!
Will post the rest of the bedroom makeover shortly…stay tuned! Lol
I'll be partying with these ladies this week:
White Wednesday @ Faded Charm
Beach Life Wednesdays @ Beach Cottage
Transformation Thursdays @ The Shabby Chic Cottage
Strut Your Stuff Thursday @ Somewhat Simple
furniture feature Friday @ MMS
Fabulous Friday finds @frou frou decor
Frugal Friday @ The Shabby Nest
Flaunt it Friday @ chic on a shoestring decorating
SNS @ Funky Junk Interiors