Well It's been a long time I know.
If there is still anybody out there and you can hear me…
I'm coming back!
I've decided to start blogging again.
I'll share more of the details in another post but for now… I'll share a little bit of my summer home with you all.
Better late than never.
There have been so many changes made in my little home over the last while that I can't wait to share with you! If you follow me on Instagram you will have seen some of them but not all.
In the master bedroom I've changed my floors, headboard and wall colour,  I'll share more of that in some upcoming posts so stayed tuned!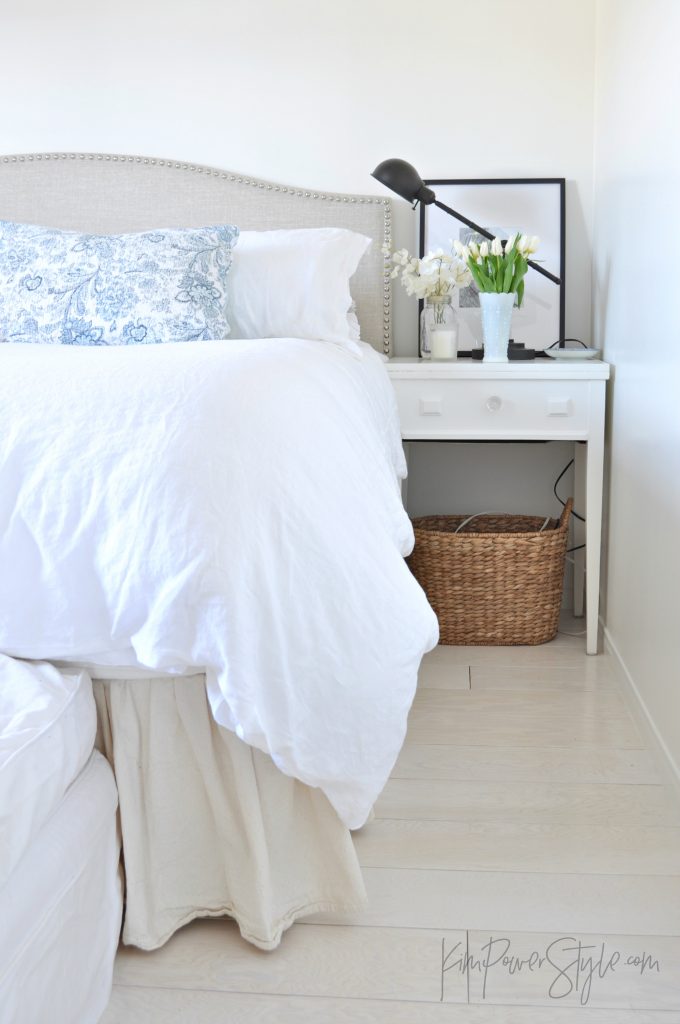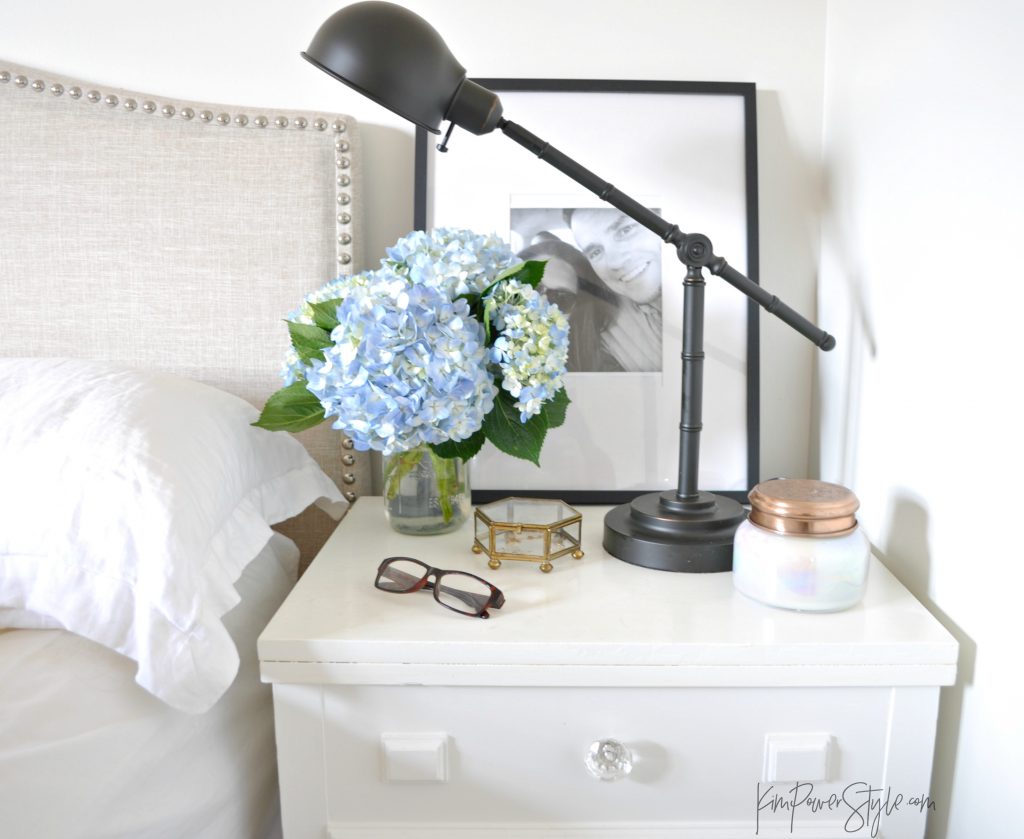 In the summer I love to add blue with my neutrals, it reminds me of coastal cottages and living by the water.
In my bedroom I added some blue cotton pillows among the sea of white linen. It's simple and easy to add just a couple of pieces to change the whole feel of a room.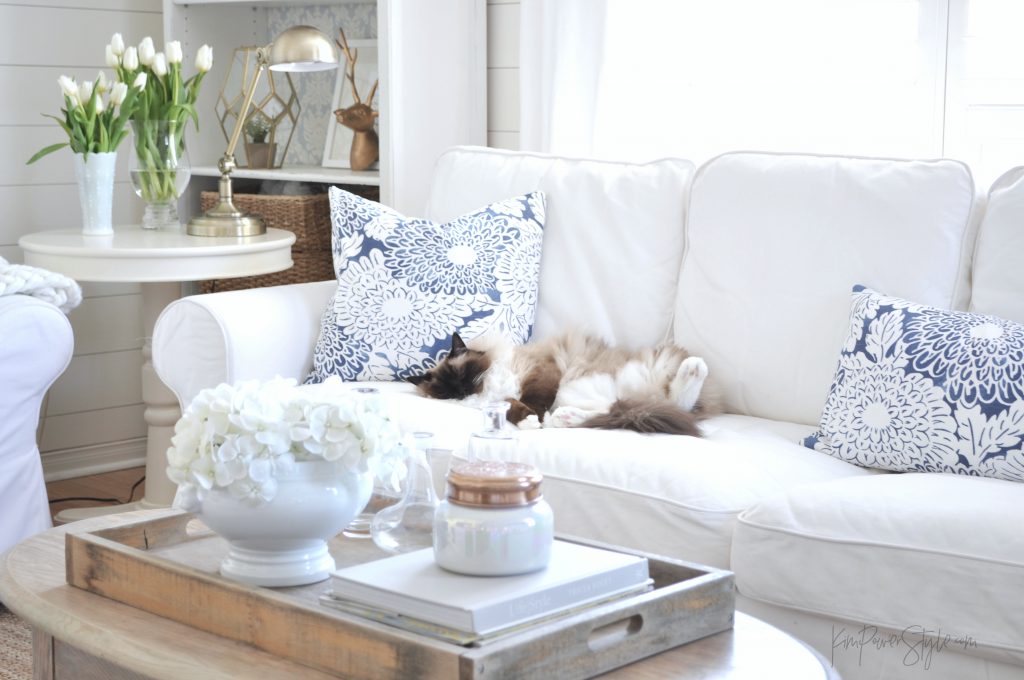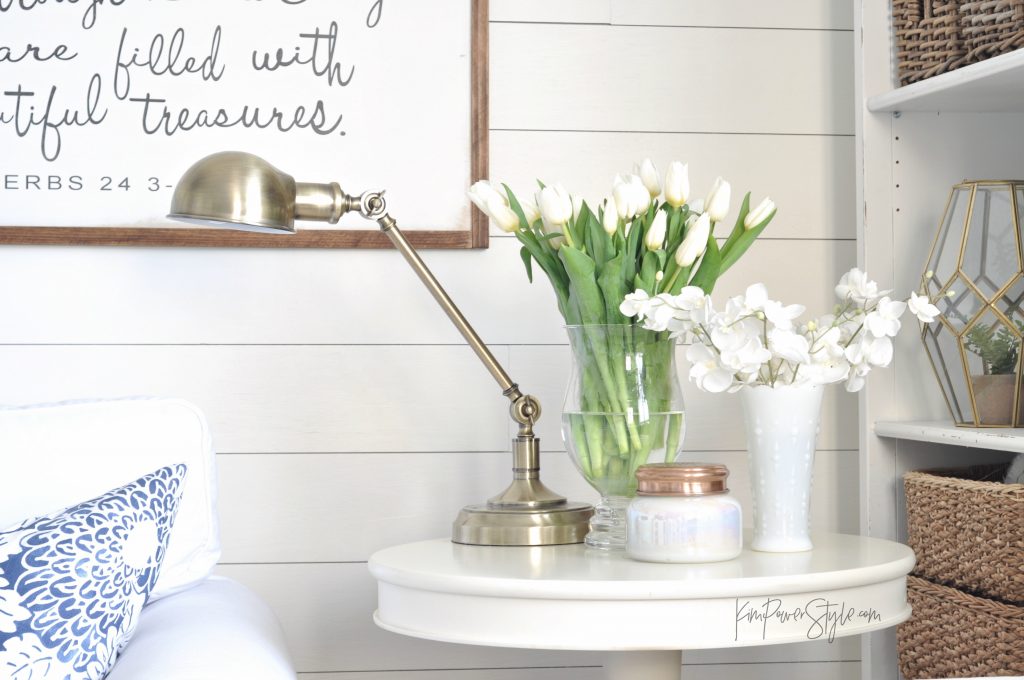 In the living room I added these beautiful linen/cotton pillows made by me!
 (More on that coming soon too!)
I absolutely adore this pattern and could easily have it everywhere but have stopped with just a couple of pieces. Jack likes them too 😉
Fridays are flower days around here and they add that finishing touch. Definitely fresh ones in the summer!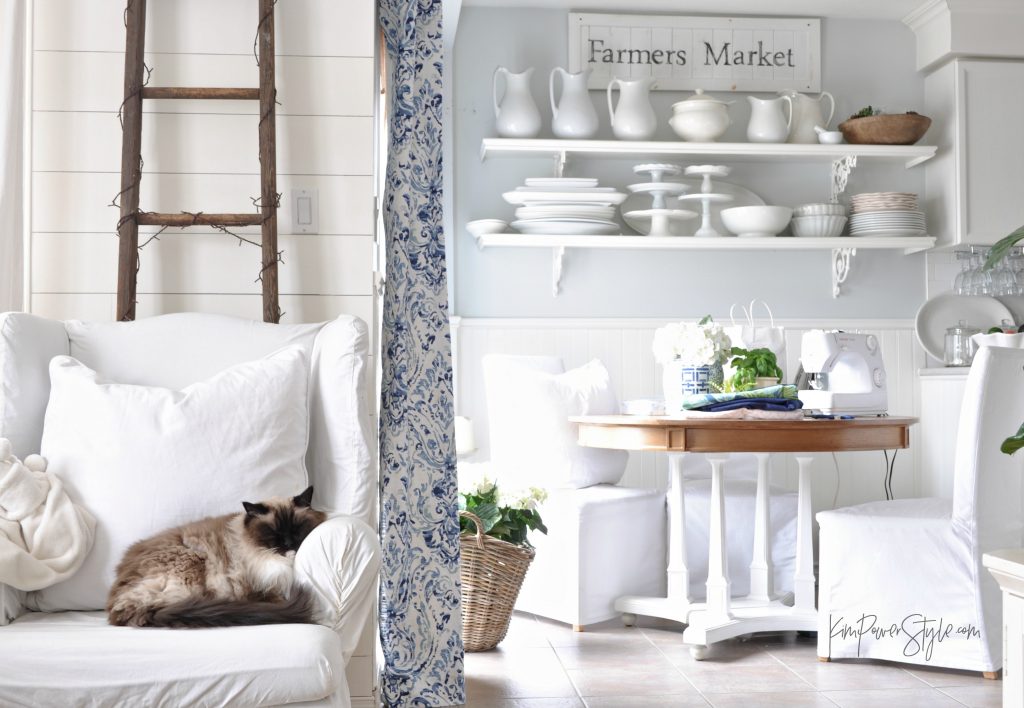 In the kitchen nook I've used these gorgeous water coloured indigo patterned curtains from Homesense. They don't come lined so I placed a cheaper pair of white curtains from IKEA underneath to make them more opaque and to add some weight. Thats a good tip for making cheaper curtains look more expensive.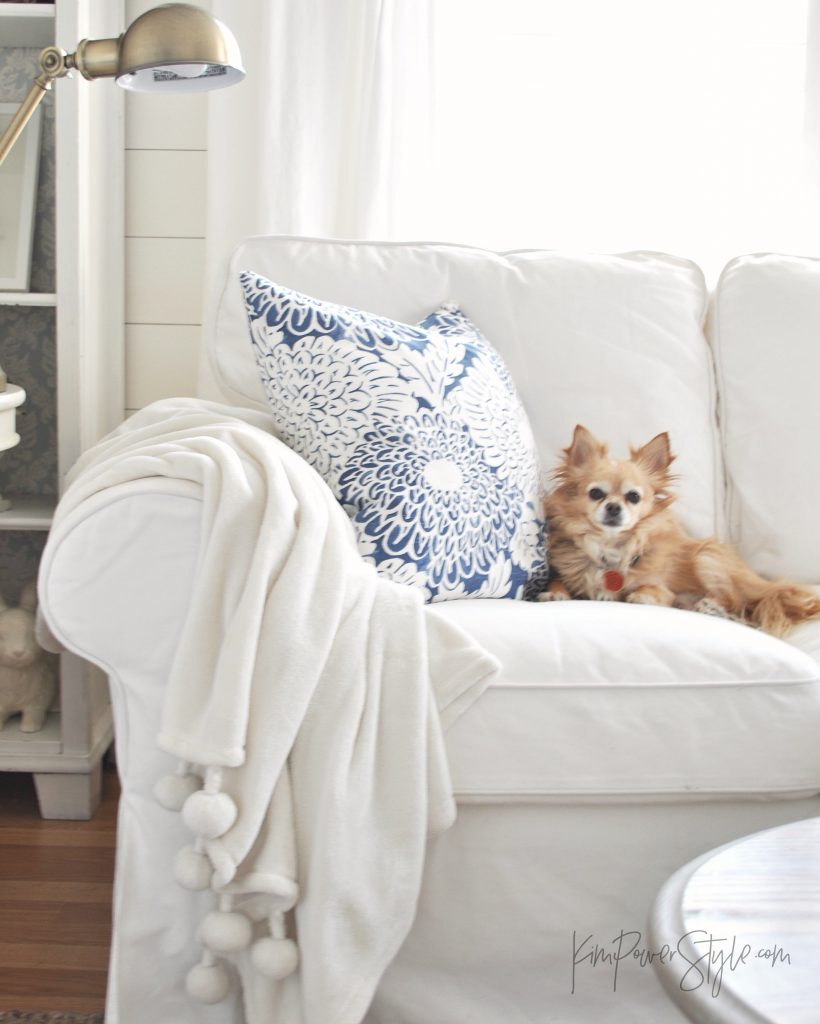 I'm so in love with all the blue I've added that I don't want to let it go!.. but fall is coming and fall decor will be calling my name I'm sure..
Thank you for taking a look at my summer home.
I got a new laptop since the last time I posted and I wasn't sure if I'd know how to post using it but so far so good!
I'm in the midst of changing and redesigning this blog so please bare with me as I navigate through the process. I'll be sharing more about this new season in the coming days.
Blessings,
Kim