These are all my great finds from Goodwill! This little Eiffel Tower was a little pricey at $4.99. It stands about 12 inches and looks lovely on my end table.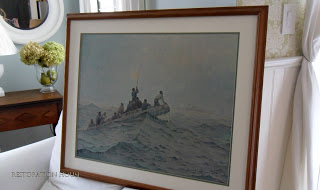 Loved this picture. It was 19.99 but I asked if I could get it reduced due to the fact that the frame was a little damaged. The manager gave it to me for 14.99. I was hoping for 10.00 but oh well. You never know until you ask. I absolutely love the colours in this pic as well as the awesome scene.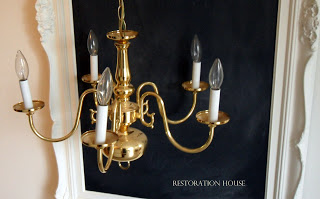 This is definitely a before shot!
This will be a before/after post in the near future.
Another chandelier! This one is made out of wood. I kind of like the black but the light holders need some work. The wiring is also quite old. Will need to let the hubby look at it to see if it is salvageable. Either it will need to be rewired or it can be used as a candle holder. We'll see…either way it was a find for 6.99 don't you think?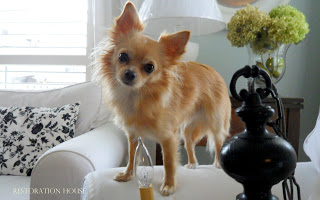 This is my chihuahua "Butters" he loves to check out and smell all of my new (junk) acquisition's.
Isn't he adorable?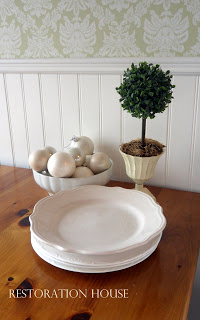 These are few more of my goodwill hunting finds.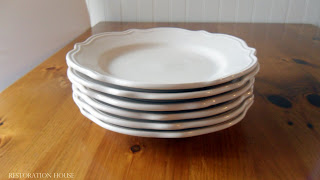 Don't you just love these dishes? I love the wonderful scalloped edges
.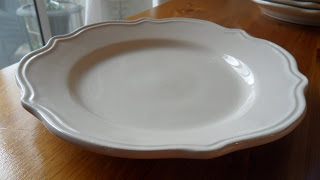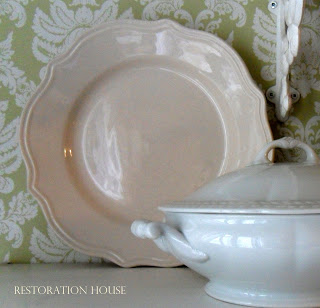 I placed the plate behind the white ironstone tureen so you could see the colour better. It is a little pink/ beige. I've thought of calling it peige or bink? They look so lovely on the table. I was able to get 6 of them for 6.00. I believe they sell them at the Bay so I may be able to get more.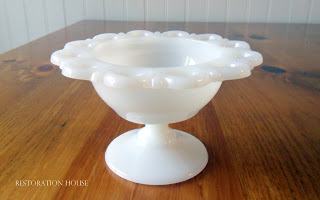 This is a pretty little milk glass piece to add to a somewhat growing collection. I try not to spend more than 4.00 dollars on any piece. This one was 3.99.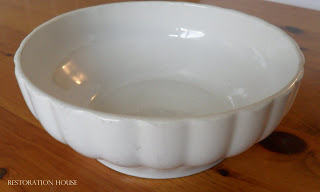 Look at this lovely ironstone bowl I got for 2.99! Not sure how old it is but I don't care anymore!
It looks good with these lovely Christmas balls I keep out all year. It would look good with some pine cones as well. Is anyone else excited about Christmas yet?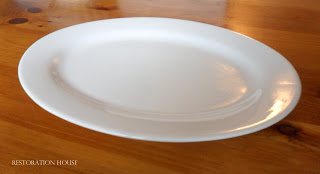 Did I mention that I love ironstone? Especially ironstone platters?
this platter was 3.99! It is approx 16×11 inches.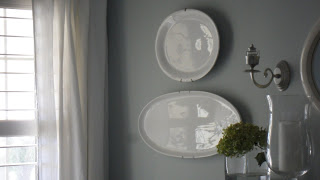 I like the platters so much that I hang them on the walls! These two were also goodwill finds.