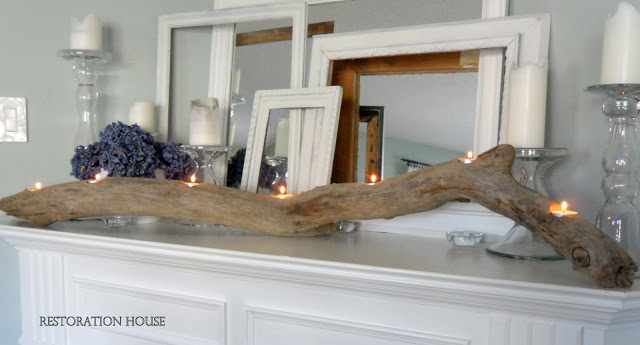 I know that summer is over and Christmas is fast approaching, but I keep my driftwood out all year long. I wanted to combine my love of candlelight with my love of driftwood and this is what I came up with.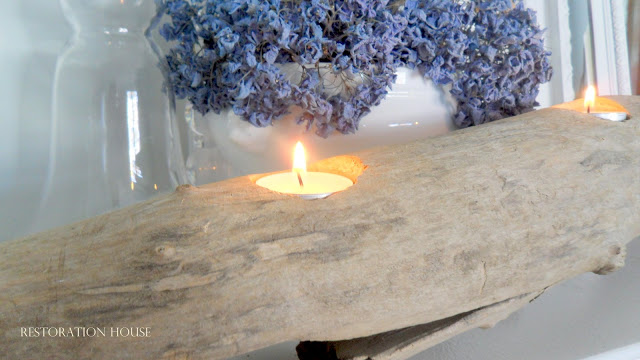 Sooo pretty!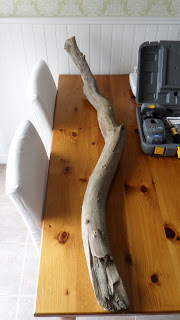 We live near the lake so we can walk a few blocks to the nearest sandy shore. My daughter and husband got these pieces for me on their walk.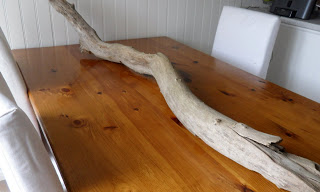 Just find a piece that you find appealing. It should have some depth to it as your candle will have to sit in it. A flat piece would not be a good candidate for this project.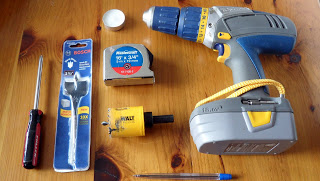 You will need a drill, a 1.5 inch spade bit or a 1.5 inch orbital bit? (Not exactly sure what that one is called and the knower of all names aka my husband is not around) Using the spade bit is much easier and far quicker as it reduces 1 step. when I first tried this project I didn't have a spade bit so I had to do it the hard way. You should have a tape measure, pen, flat head screwdriver if using that orbital bit and Tealight candles.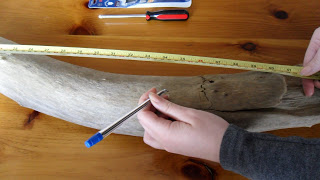 First, lay down your piece of driftwood and see which side you prefer as well as where your piece sits level.
Take out your tape measure and mark where to place your holes. Or you can eyeball it like I did.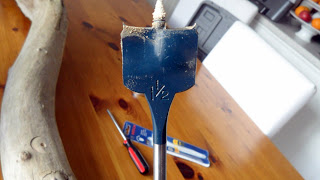 This is the 1.5 ( or1 1/2) size spade bit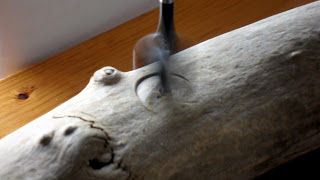 Center your bit over your mark and apply pressure. It may be easier to do on the floor. The table works for my back! Start drinlling.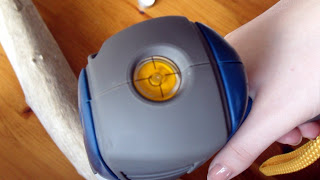 I have a level on the end of my drill. You want to keep it level so that your candle will sit level.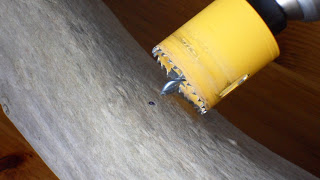 If you decide to use this bit, remember to place a mark on your bit at the depth you want your bit to go in the wood. I wanted my candles just at or above the wood line to decrease risk of setting the piece on fire.