Fridays are pretty special around here!
As a nurse in my previous life Fridays were usually a work day or night for me and while most people were kicking off their shoes, sharing a bottle of wine or whatever else, I was on my way to work! After twenty five years of working weekends and holidays my hubby can usually get weekends off now too, so we truly do look forward to Fridays and celebrate
!
However, my celebration consists of sitting back and enjoying my home! Possibly opening that bottle of wine and visiting the odd thrift store
…not all that exciting and not necessarily in that order!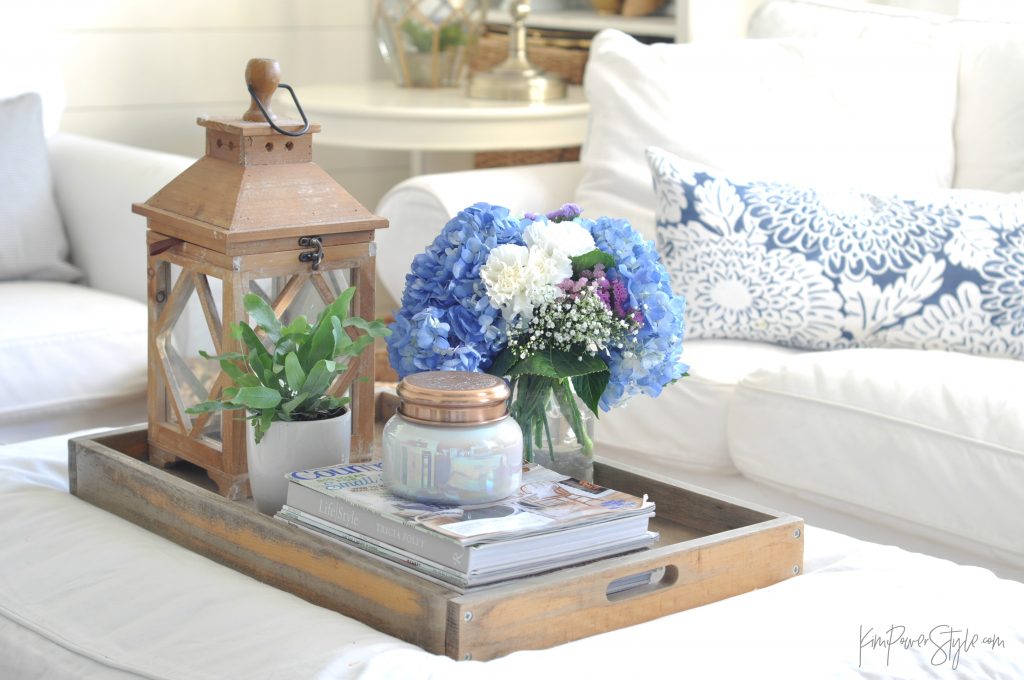 One of the things I love to do to help usher in the weekend and to make this day a little different form the rest is to buy flowers. Nothing fancy, just your average bunch from the grocery store. 
I usually buy the three bunches for $20 You can pick and choose
from an assortment and  I usually pick my favourites: hydrangeas and roses.
You have to get there early Friday mornings to get the best selection though! I was only able to get 1 bunch of hydrangeas yesterday. I spotted a lady in the line in front of me with hydrangeas and roses and wanted to wrestle her for them but restrained myself 😉 You snooze your lose as the saying goes.
…