Custom Slipcovers For My Ikea Armchairs
I partnered with Bemz for this post. As always, all thoughts, opinions and Ideas are 100% my own.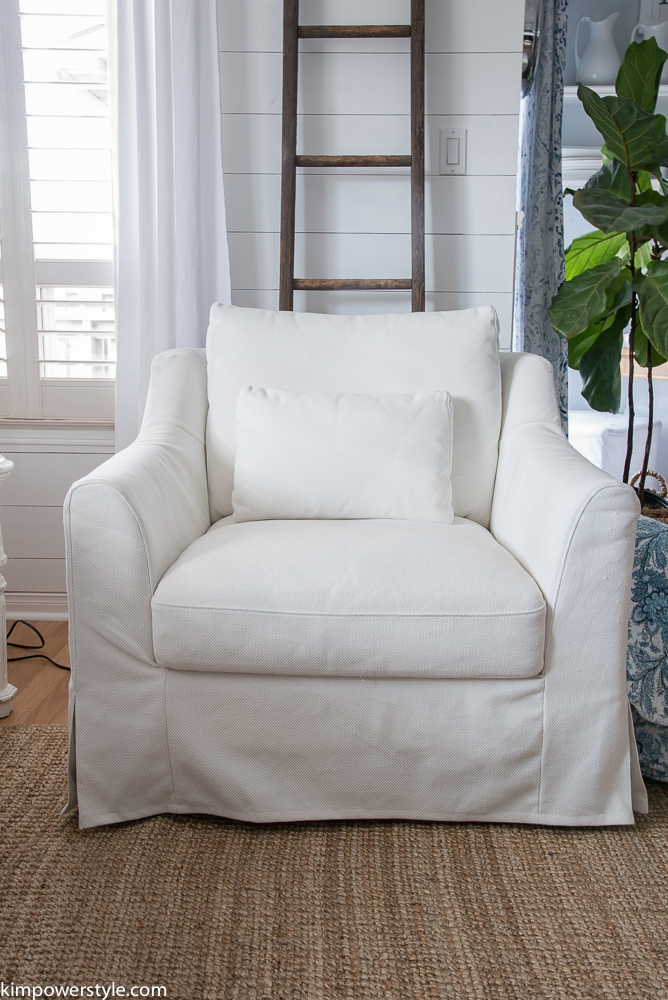 Last spring I was on the lookout for a couple of armchairs for my living room, I never dreamed I'd be getting custom slipcovers for them! We had already replaced my ten year old Ektorp Sofa with a new one and I was about to replace my one Ektorp armchair  for two new ones when I found this, the Farlov! It wasn't even in the showroom yet but it was in the catalog. I loved the clean lines and it came with a white slipcover..so, I bought two, without actually seeing them in person! I was a little surprised at the size of these chairs as I was assembling them (they're big), but the bigger surprise came when I opened the box to get at the slipcovers. Not to offend anyone who has these and love them, but I was so disappointed! I had expected a white cotton similar to my sofa slipcover but these had the appearance of a creamy polyester tweed..not the look I was going for at all. That's when I decided to try out a company I had heard of who make custom slipcovers for IKEA furniture called Bemz.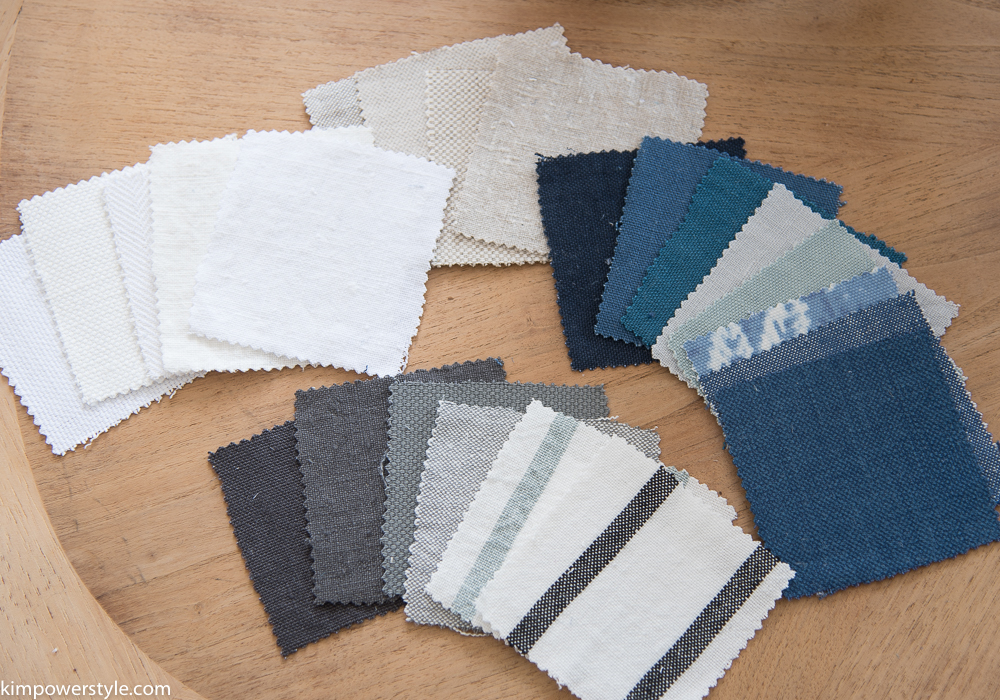 I went on their site to see if they were making custom slipcovers for the Farlov yet, seeing how it was fairly new. I was so happy when they were and when I saw all the fabric choices, over 25o+ colours and prints to choose from, I was doing my happy dance! This is just a small sampling of what you'll find on their site.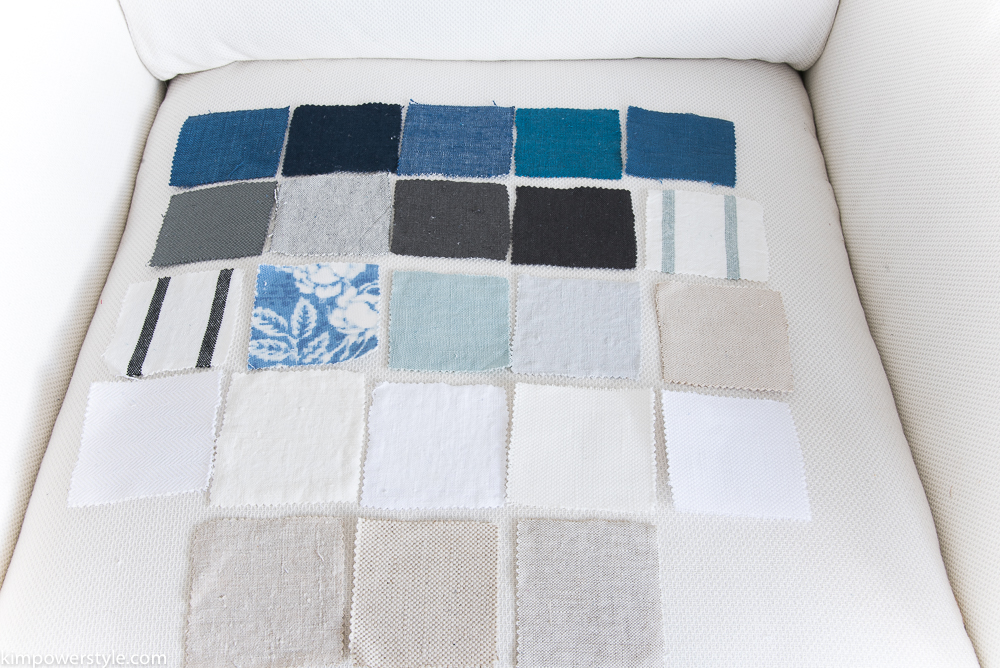 Bemz will send you 5 free samples to help you to decide on a fabric of your choice. This process may take a bit of time because there is so much to choose from.. and you may change your mind.. a few dozen times! I placed all my samples on the chair to see if that would help me to decide. I eliminated the greys and charcoals, as much as I loved them, they wouldn't go with the rest of my decor. I also eliminated the stripes, it would have been too much pattern in such a small space. It also would have made it difficult for me to change/add different colour pillows with the seasons. I needed something a bit more neutral.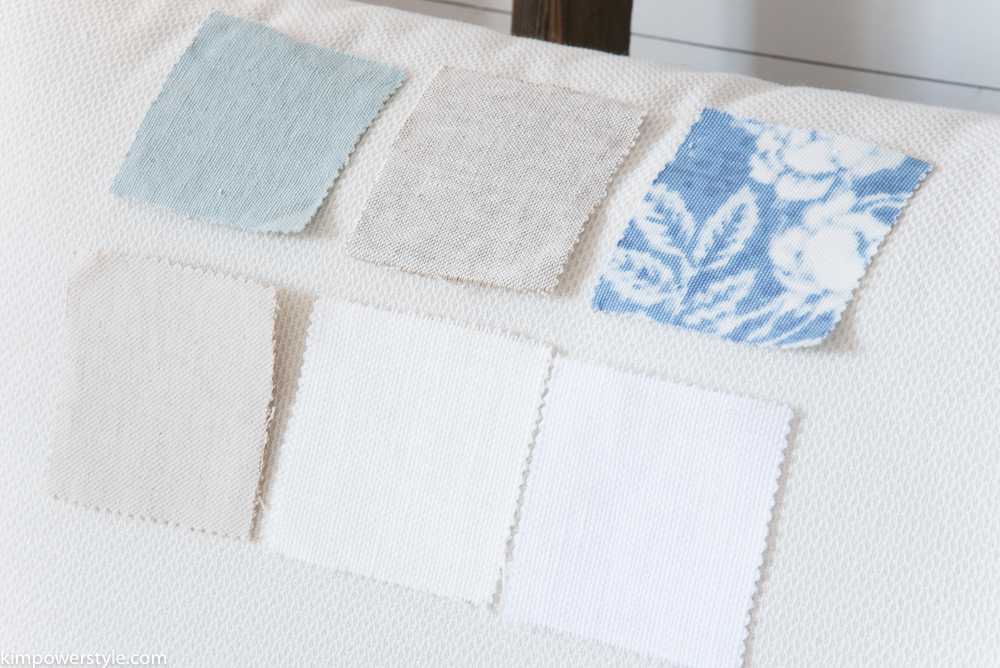 I ended up with these six, but I knew the denim floral would be too much in my small space.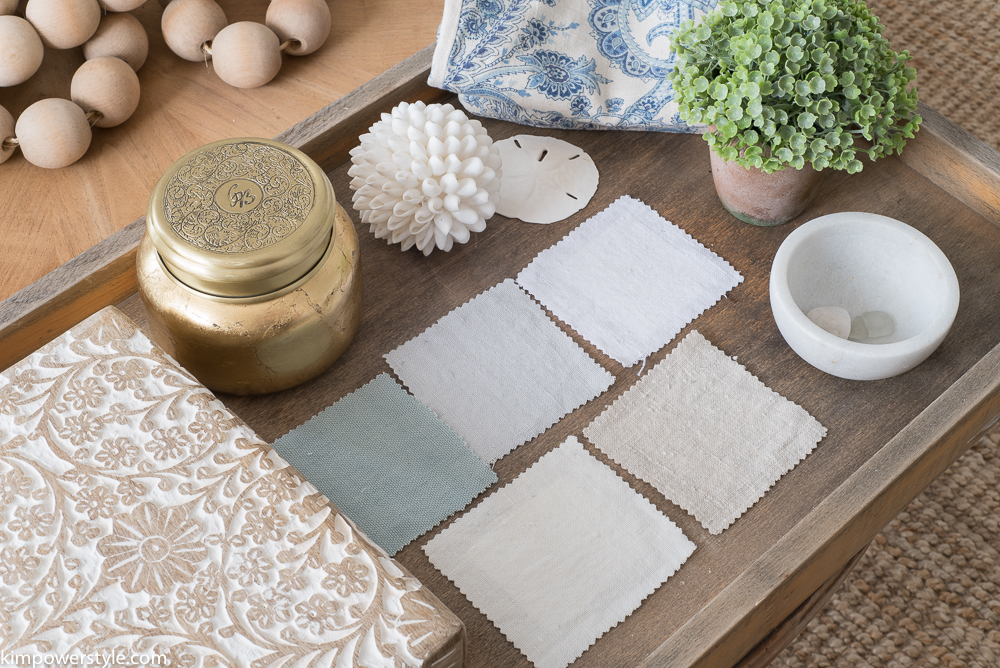 I came up with a mood board using colours and textures I have in the room. Wood, white and brass together with my favourite blue and white paisley pillow covers.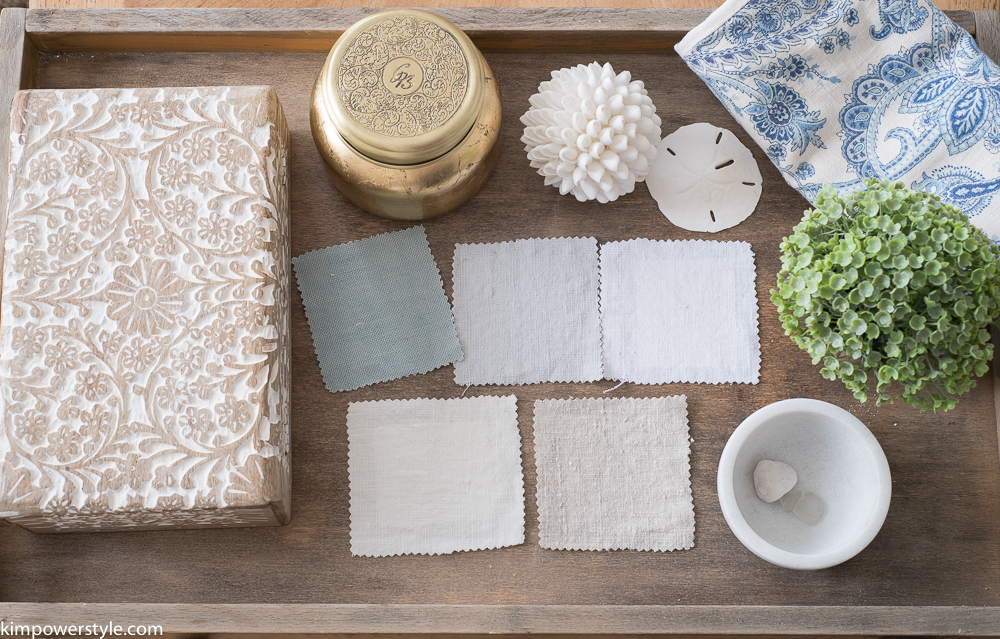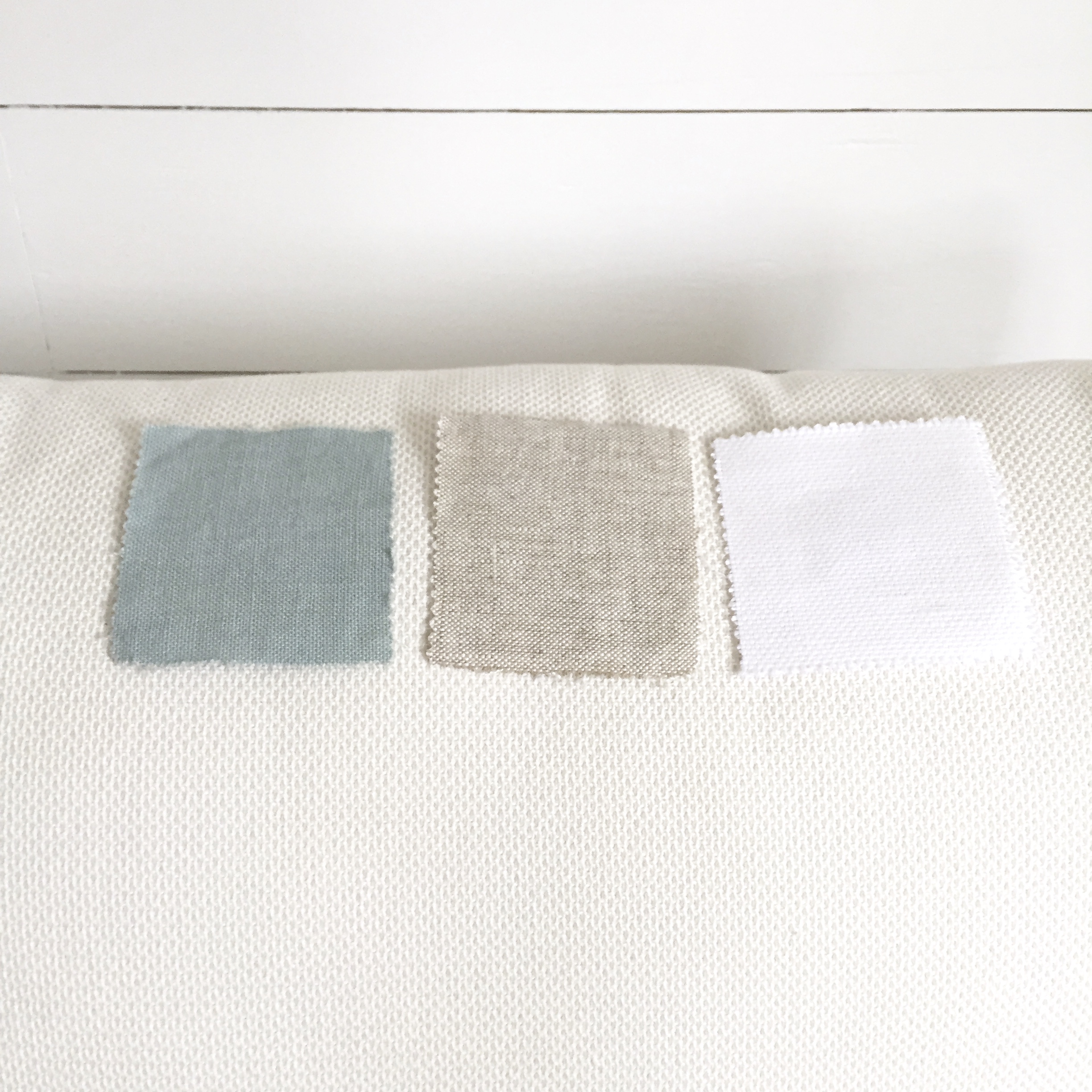 I finally made it down to three and this is where I had to ask my friends on Instagram to help me! I asked everyone on IG stories for their top pick and most people chose the "brera lino duck egg" linen (the sample on the left). I decided I'd go with that one since it was in keeping with my coastal farmhouse/beachy vibe I love. But…you guessed it, I changed my mind! At the last minute I realized that although I do love the colour, I wasn't sure how it would look come fall and then Christmas. How would I style it and work other colours around it? I decided to stick with my trusty neutrals and I went for this beautiful 100% linen called "brera Lino-natural".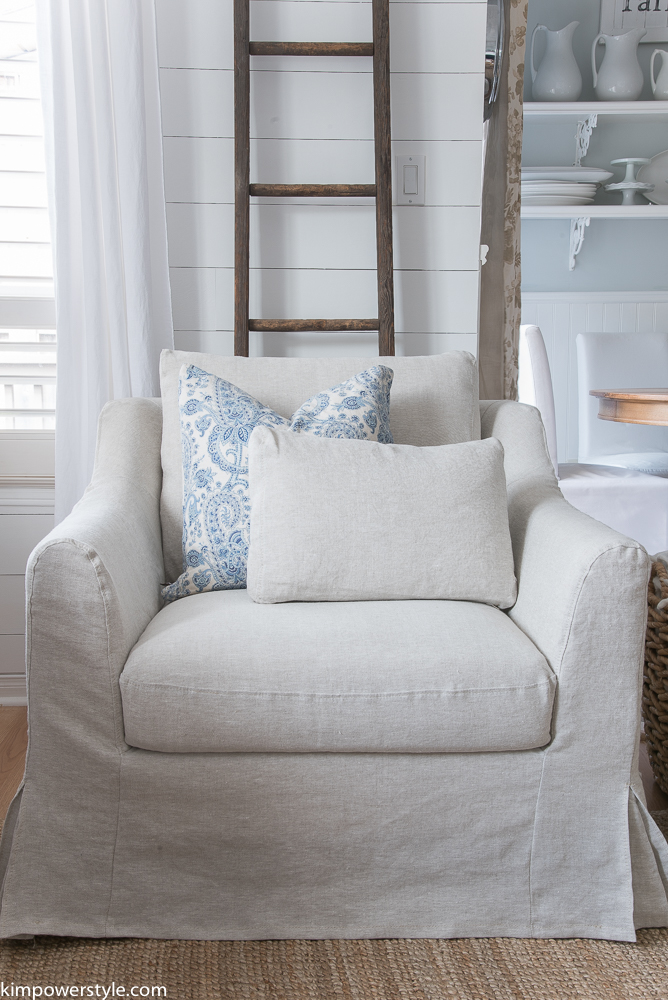 I love the natural linen! The custom slipcovers fit perfectly and are so comfortable to sit in. For those of you who want to try living with neutrals but the thoughts of crisp white slipcovers are a little scary, this is a great option. They come pre-washed and are machine washable. If you're looking to cover a new or existing sofa, chair etc., they have something for every style.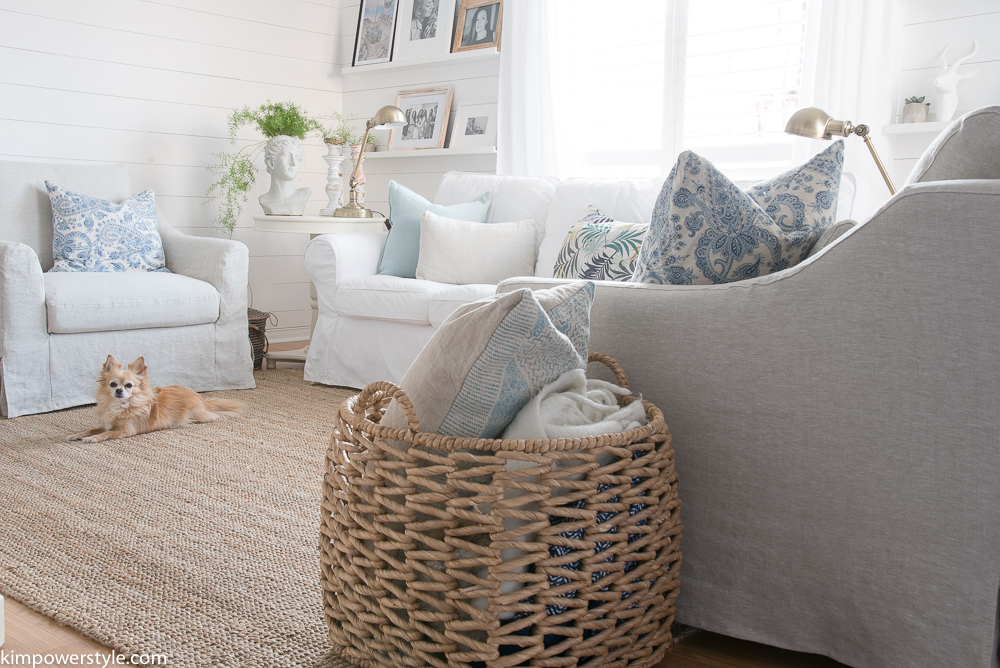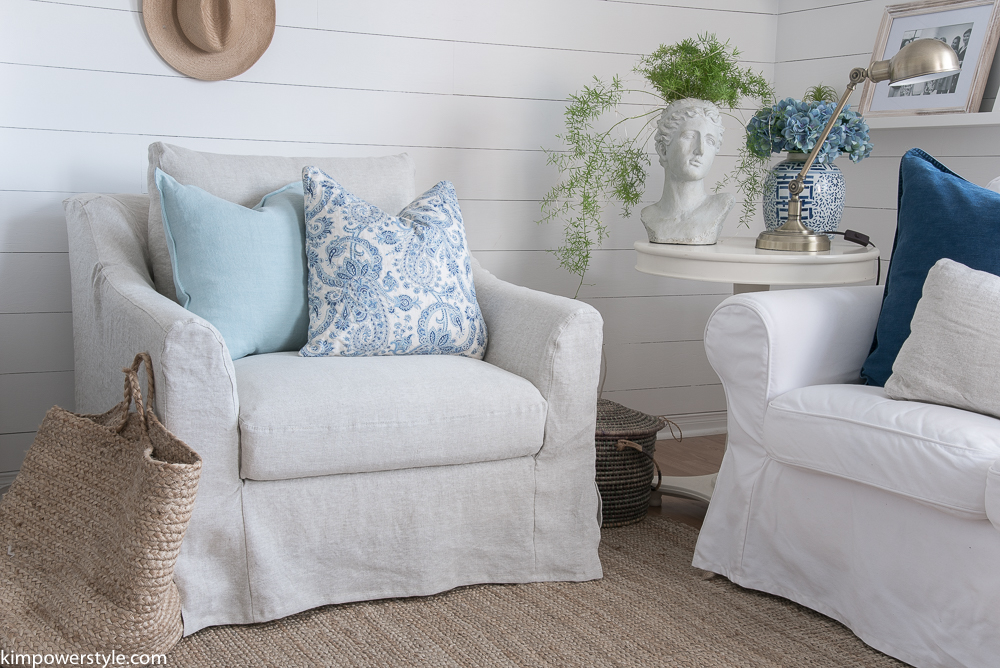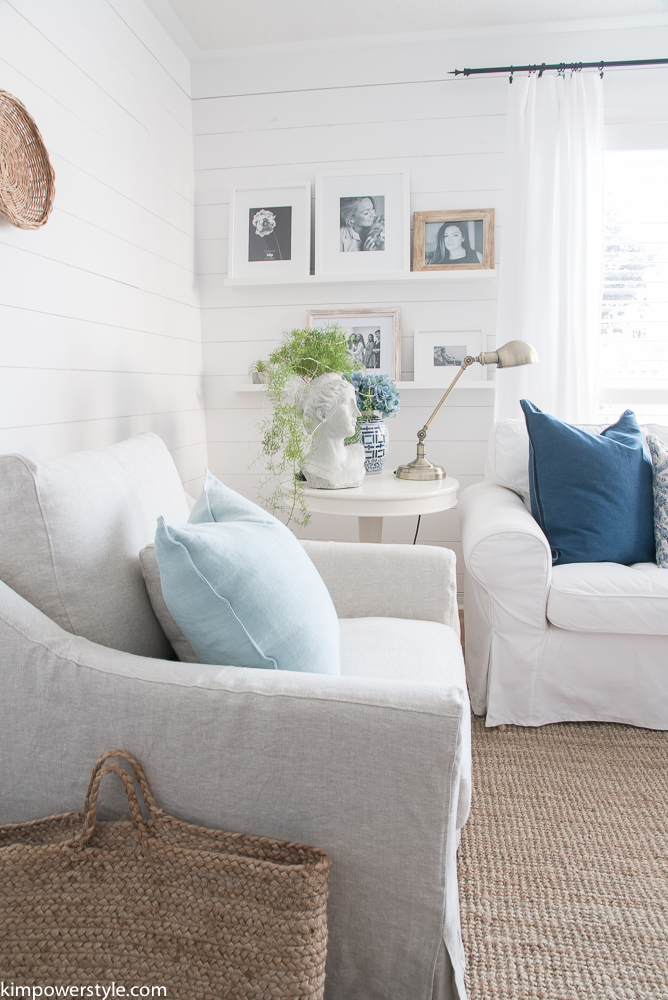 The farlov comes with a lumbar pillow and they made a cover for that too. I also had them make a couple of throw pillows in the" brera lino duck egg" fabric that I had initially chose. I think they look great!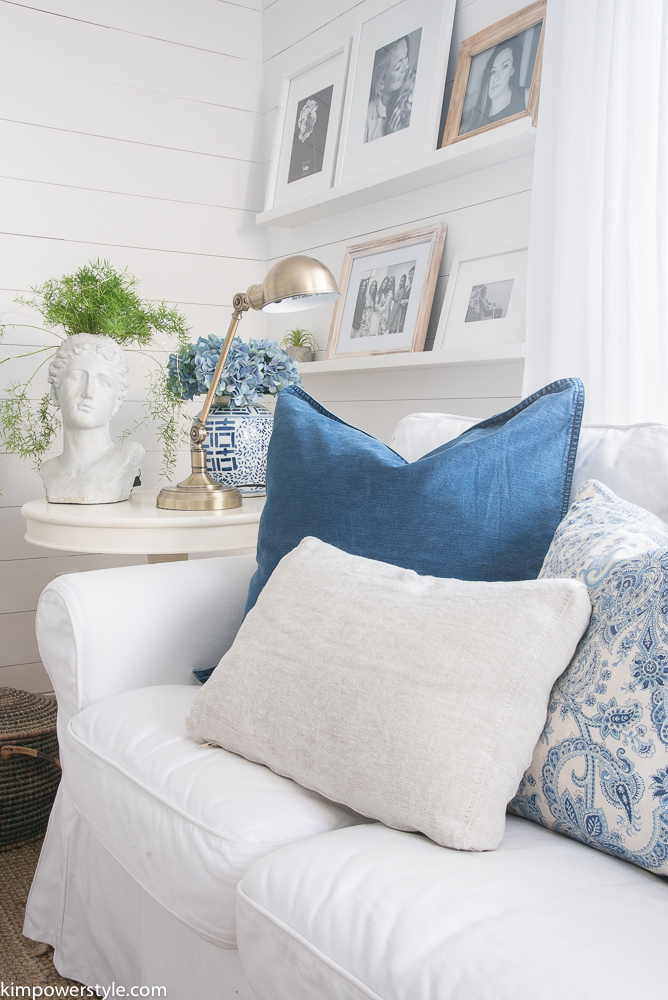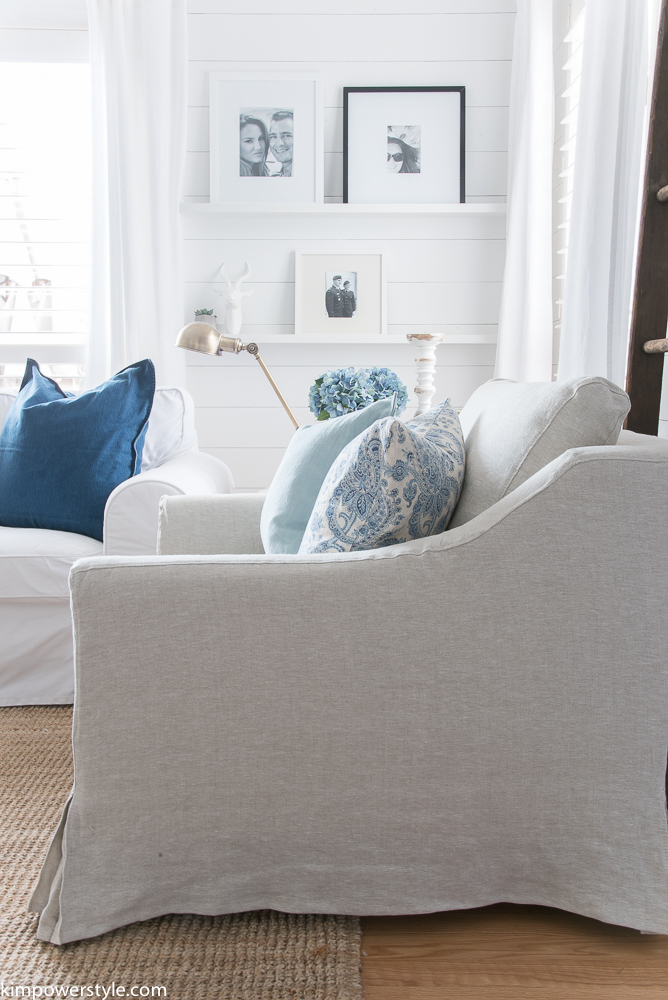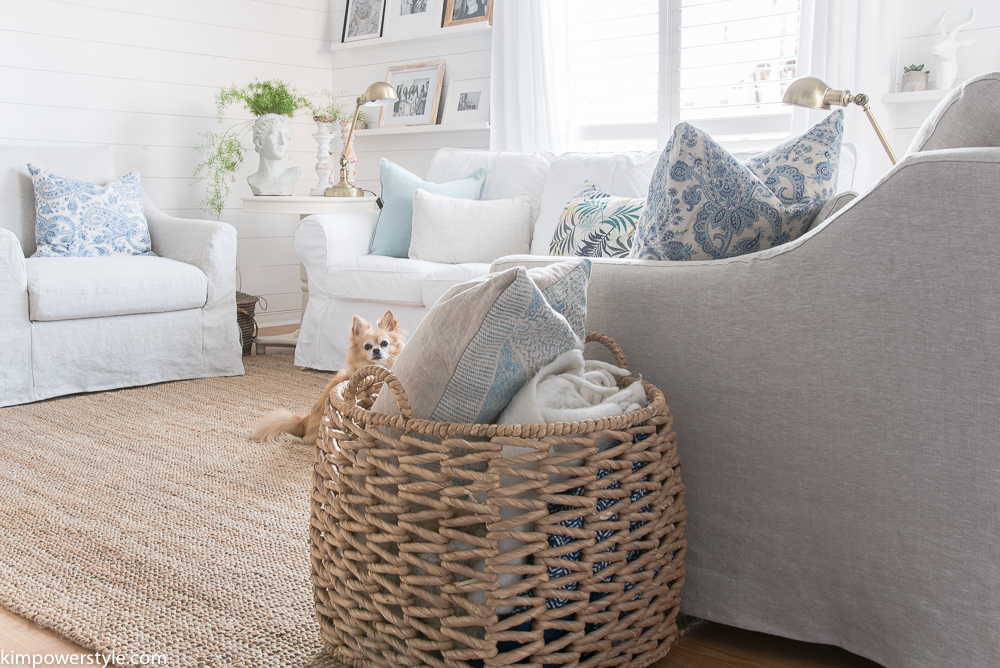 I think the slipcovers on my two farlov armchairs turned out beautifully and I'm loving the fabric choice…although I think any of those fabrics would have looked great! I'm kinda rethinking my sofa cover now..hmmm.Lol.
Blessings,
Kim