I'm sharing one of my favourite's with you today folks. It's a basic, Easy Mexican Pico de Gallo recipe. If you've never made this before, prepare yourself because you're in for a real treat! This Pico de Gallo can be used for everything from topping on your chips to toppings on  fish, chicken and eggs.  Whenever I've gone to Mexico, It's on my plate with every meal. I'm using it on my turkey breast and ciabatta sandwich right now!
You can make this anytime but it's especially good when tomatoes are fresh from the garden! I love all the fresh colours that make up this wonderfully versatile dish.
Easy Mexican Pico de Gallo
Let me start off by saying that this is the basic Mexican recipe. You can add whatever else catches your fancy! Also, these measurements are reflective of how I like my Pico de Gallo to taste. If you like more heat, add more jalapeño peppers. If you don't like cilantro, omit it. If you like lots of tartness, add more lime juice etc. This dish is customarily chopped by hand but you can use a food processor if you like. Plum tomatoes are more meaty and firm but you can try other types as well. For this recipe I used vine ripe tomatoes that were on sale. This dish can be made a few hours ahead of time and can be eaten within 24 hours. However, I've kept it for longer and once you drain off the liquid  that can accumulate (I actually drink that stuff much to the chagrin of my daughters) It still looks and tastes great!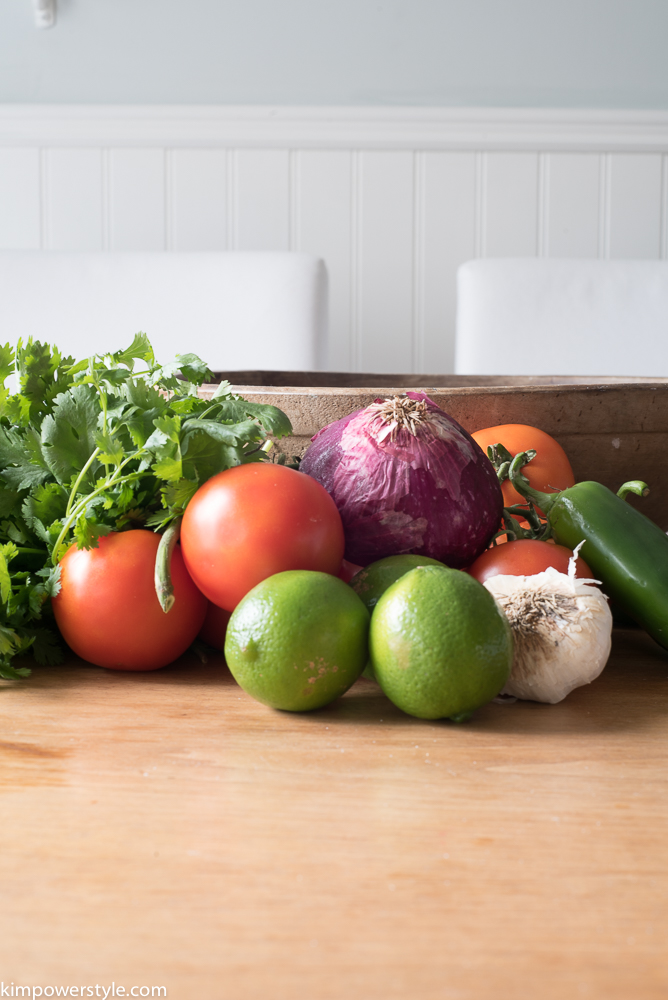 You'll need:
4-6 Plum tomatoes, diced
1 small red onion or 1/2 a large one, minced
1/2 a bunch of cilantro, finely choppped
1/2 a jalapeno pepper, seeded and finely chopped
3 cloves of garlic, minced
juice of 1 lime
salt and pepper to taste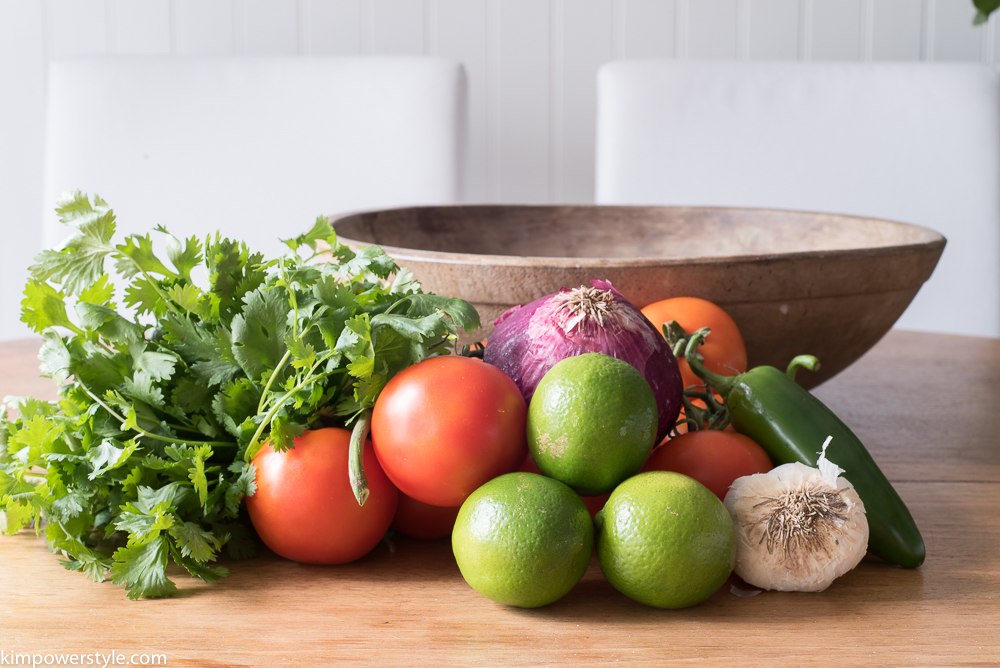 Place all your ingredients into a bowl and mix together adding salt and pepper to taste. You can use it right away or wait an hour or two for all the delicious flavours to meld together.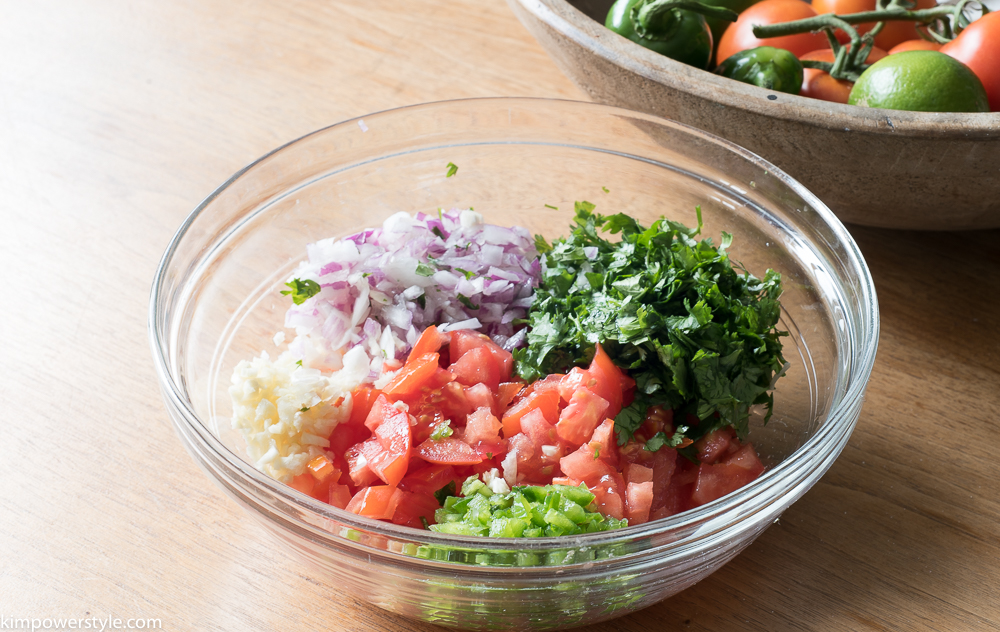 You can use it with tortilla chips or top it on your favourite foods.
 I hope you get the chance to make this dish. I think you'll really enjoy it!
Thanks so much for stopping by! To see more and to receive these posts straight to your inbox, Just click the box on the right and subscribe. You can always find me on Instagram, and pinning away on Pinterest.
Blessings,
Kim