Winter Whites in the living room
Happy New Year everyone! I hope you've all had a great time with family and friends over the holidays. I took the opportunity to spend a few days in my pj's and loved every minute of it! It's been difficult to get out of the party, sofa and netflix mode and back into the work mode though. I thought I'd share how I've transitioned from holiday decor to winter whites in the living room.
As much as I love decorating for Christmas, I love taking it all down and simplifying come the new new year. I managed to get my tree and most of the decor down on New Year's Day, with just a few things left to do in the dining room and guest room. Sometimes it can be a little difficult to leave it all behind so I like to transition myself out of the holidays and I'll keep a few wintery pieces around.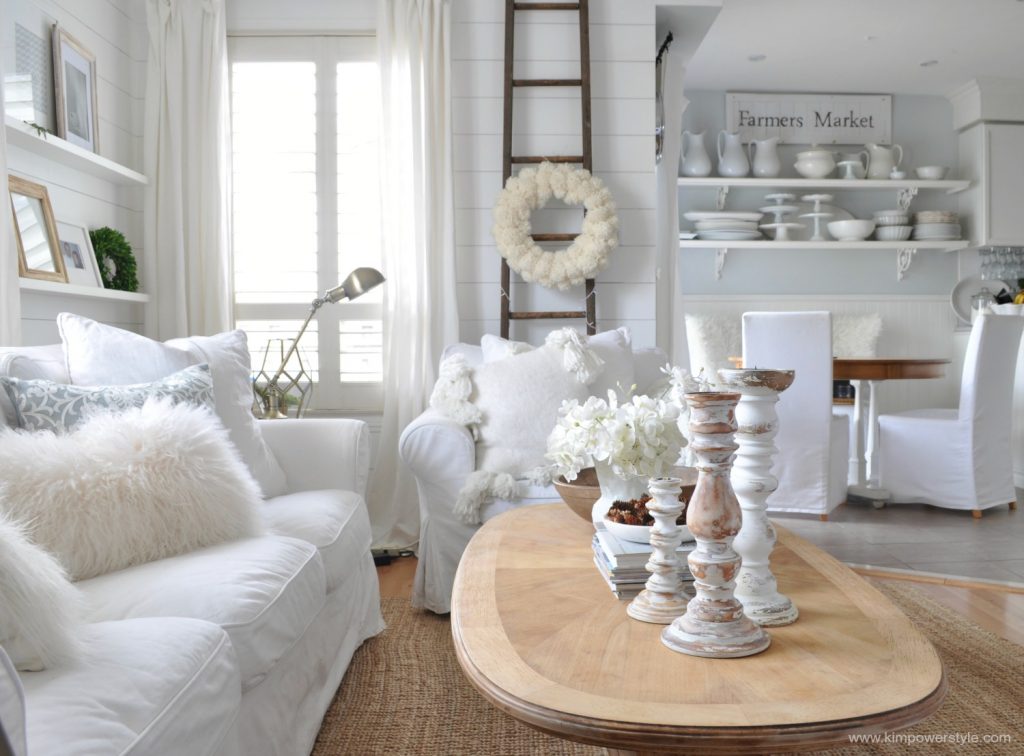 I've kept the pom pom wreath up along with the preserved boxwood wreaths.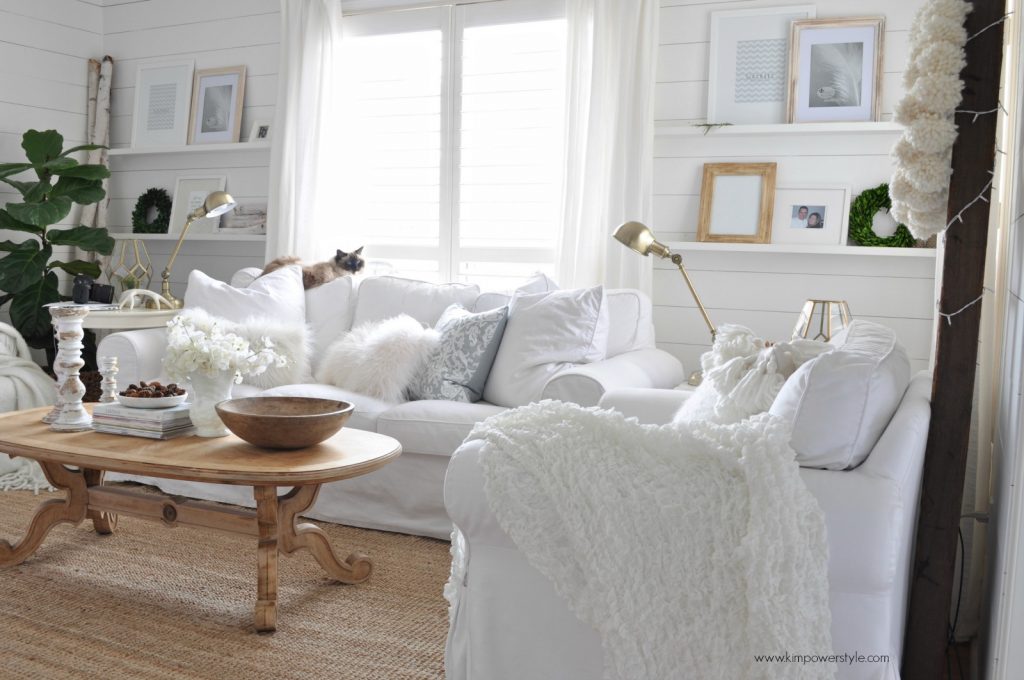 Bringing back my fiddle leaf fig adds a little green in the corner and the birch pieces look great as wintery white accents.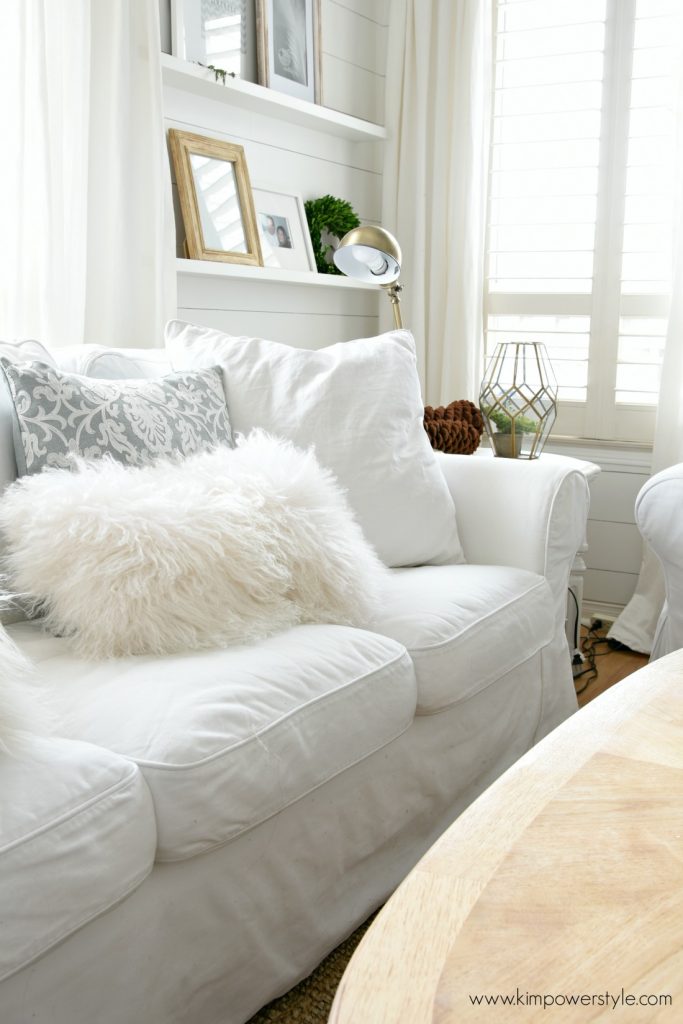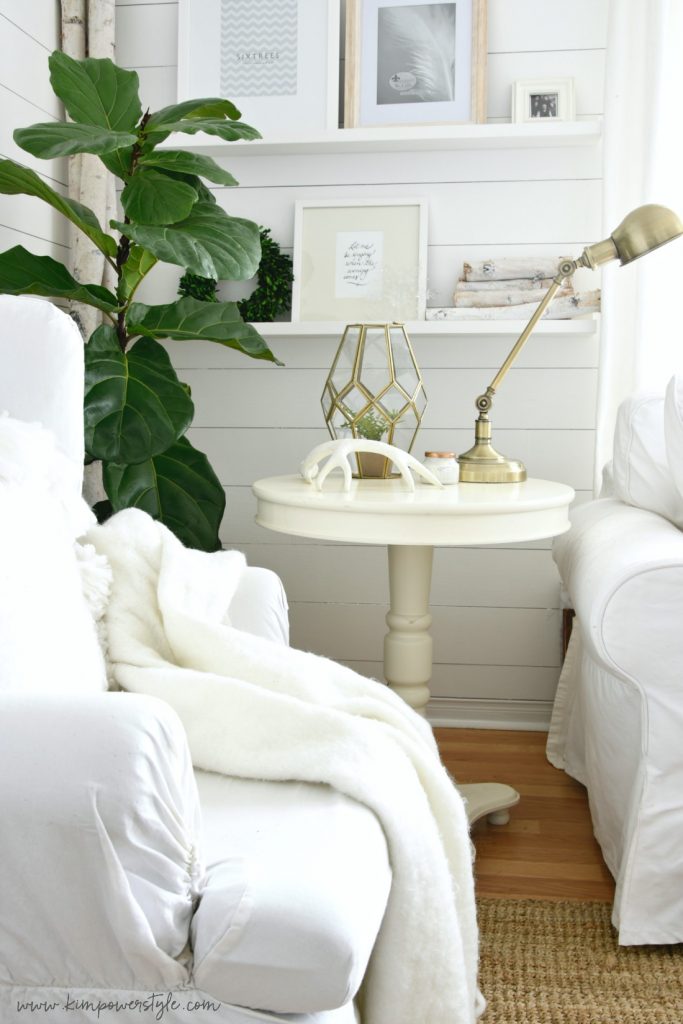 The addition of faux fur cushions and white wool throws make me feel like I'm in a wintery chalet. Especially when the candles are lit and the fire is going in the evenings!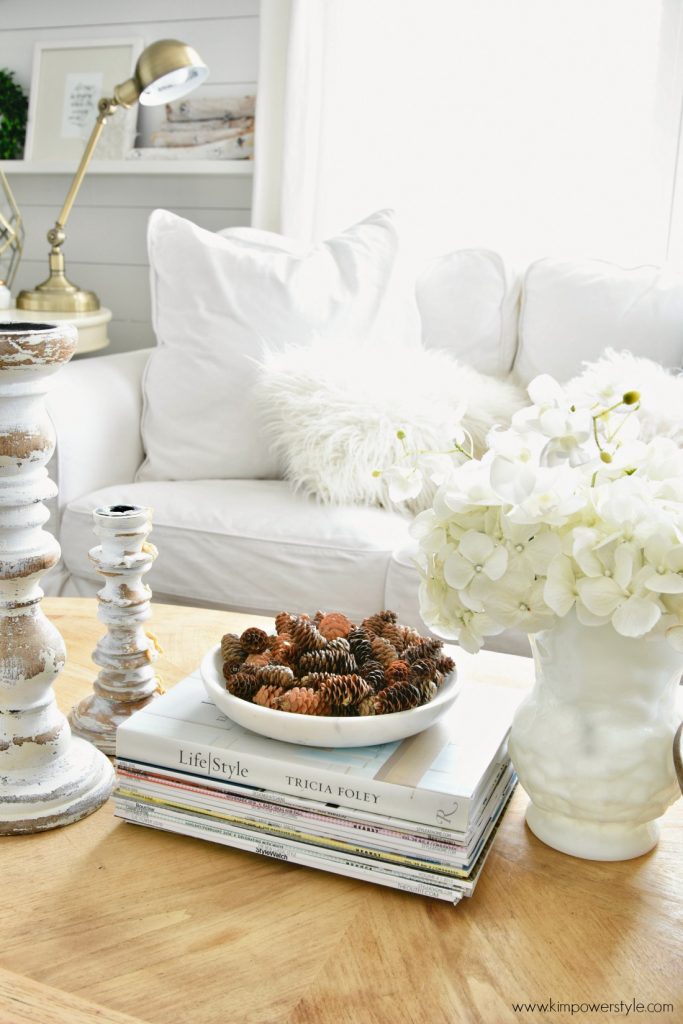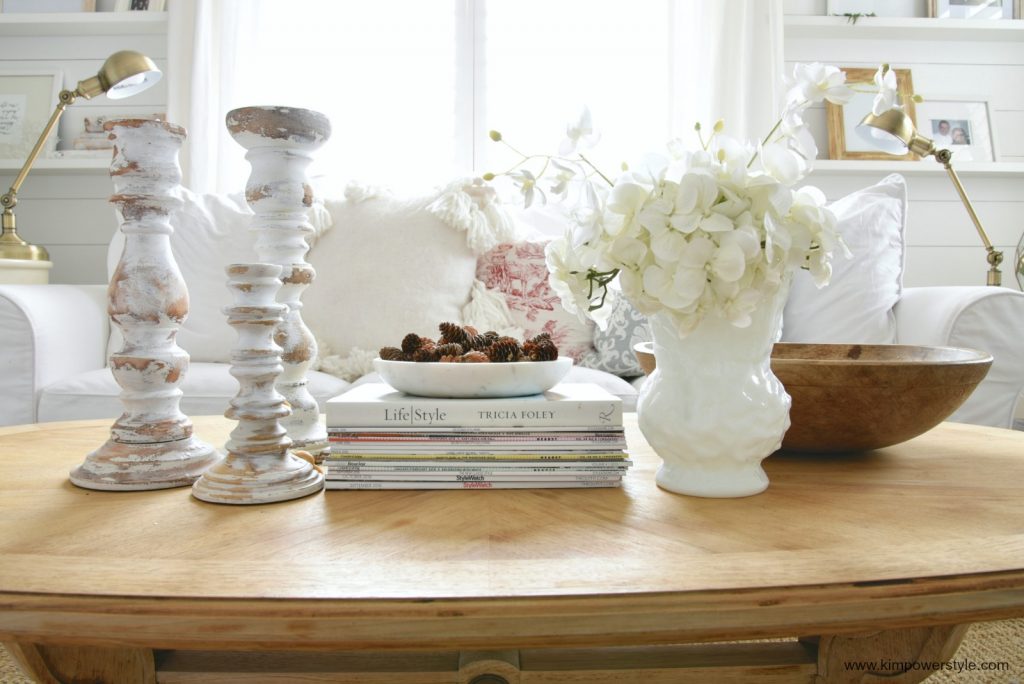 I think pinecones are great as wintery accents and I placed some tiny ones in a little marble bowl and I left the large sugarcones on the end tables. Although there's a lot of white in the room, the different textures help add warmth and coziness to the space. Which really helps when you're looking at another couple of months of cold, snow and ice!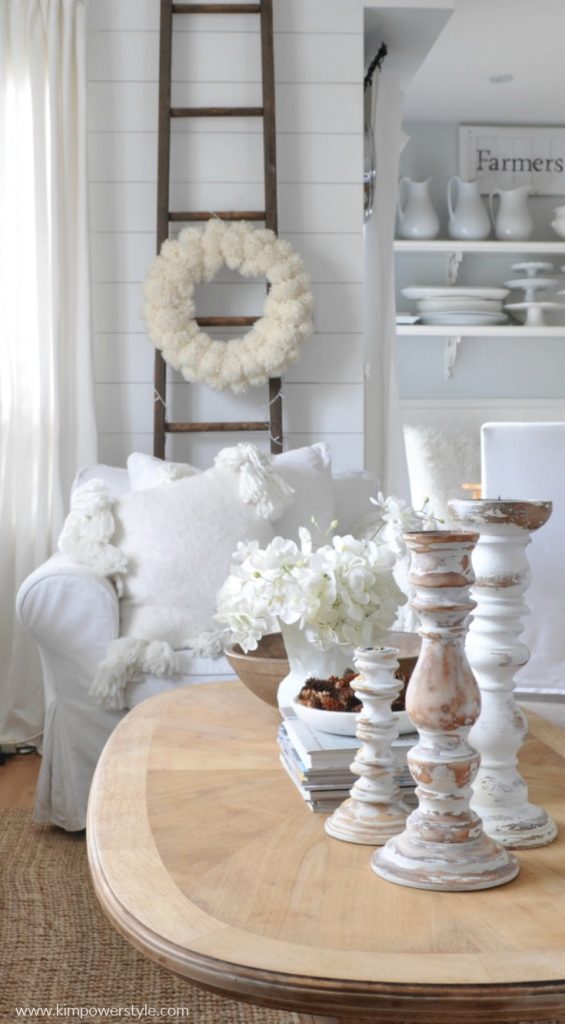 Thanks so much for following along with me these past few months while I got this new blog up and running, I appreciate each one of you! I'm looking forward to sharing some new DIY's and makeover projects with you all in the new year!
Blessings,
-Kim