Hey everyone.
Here is the new lighting I had mentioned in my last post.
It's made such a difference in the look and feel of my kitchen!
In the breakfast nook area we removed the one light fixture as it was sooo off-centered and put in four pot lights on a dimmer switch.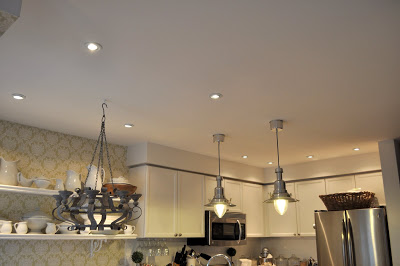 Here you can see all the lights we put in. On the kitchen end we placed 3 pot lights plus one over the stove
We removed the dreaded "boob" light and just drywalled over the hole.
We then placed two pendant lights above the peninsula where the sink is. These lights are from IKEA and were very reasonably priced.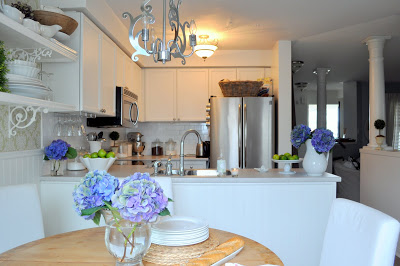 This isn't the best before but it will give you an idea of how things looked.

These add some much needed task lighting.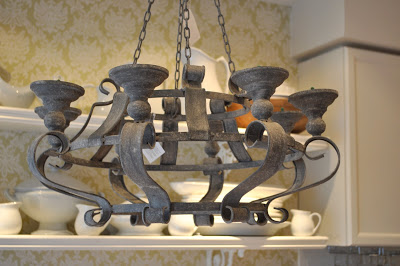 This is a fixture that I got from Homesense and is done in a grey/cream faux stone look.
It's 24″ across at it's widest point and has 8 arms to hold candles.
Still deliberating over this one as it is a large piece for my small space.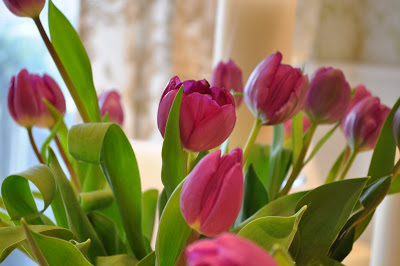 And…because it's not a very colourful post I thought I would add a little floral colour! Lol.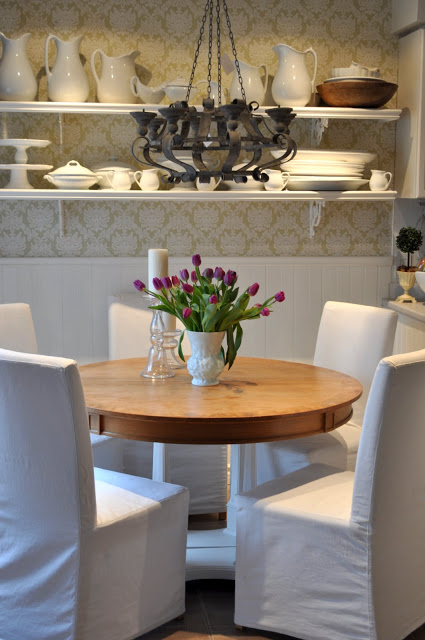 Now back to this fixture, I need some feedback here.
Does it fit in?
What about the colour and size?
What do you think?