Better late than never I always say…
Well it's taken me a couple of tries but I've finally finished my fall mantel.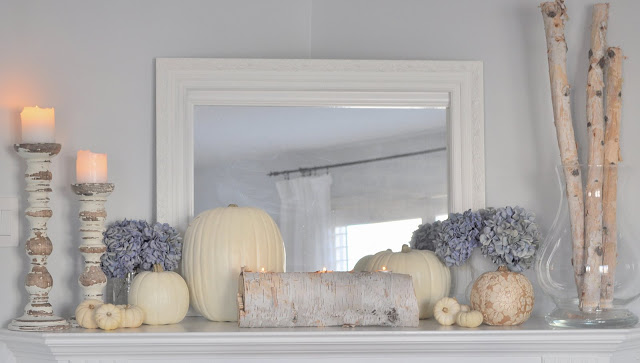 Have you ever tried to decorate something, a room or maybe a vignette and even though all the elements were great the finished product just didn't sit right with you?
That's what happened with my first mantel.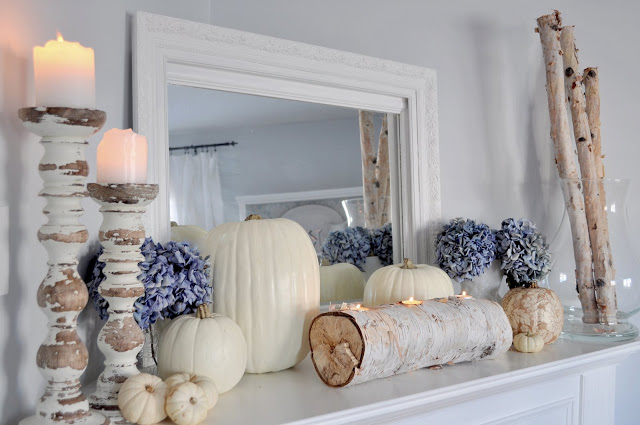 It was just not coming together.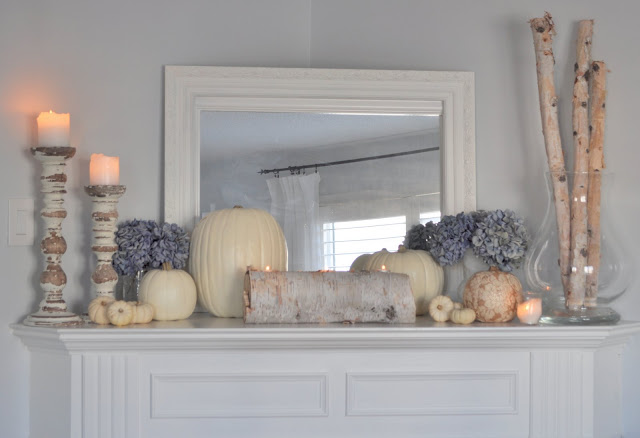 I started adding things and taking away others, and then it looked worse.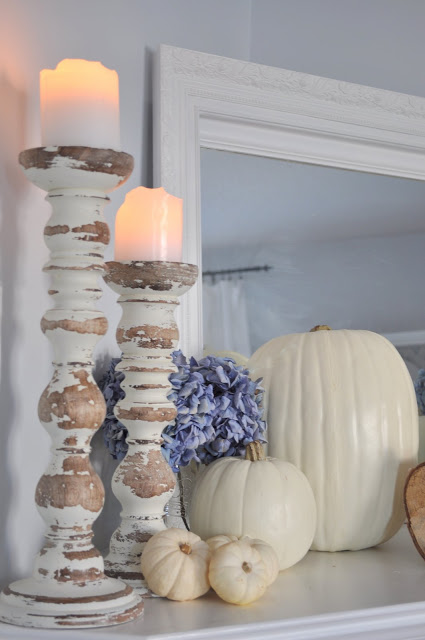 I learned a valuable lesson.
Start from scratch.
When things aren't coming together the way you like,
take away everything and start with a clean slate.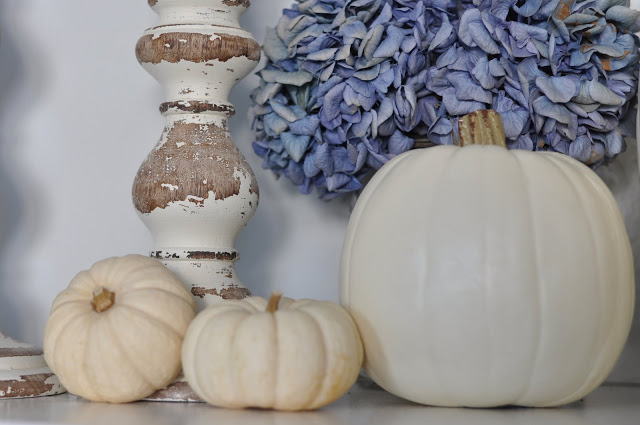 Start bringing back the elements you absolutely love/need and build from there.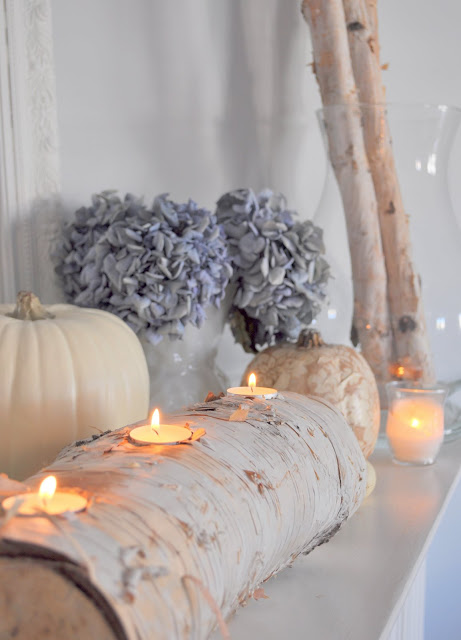 In my case, I really wanted the woody elements of the birch logs and candle holders so that's what I started with and since it's fall the pumpkins were a must have as well.
I wanted to mix some color in so I added the dried blue hydrangeas.
I also added my little decoupaged pumpkin to break up the whiteness of all the pumpkins.
Adding candle light to anything brings a lovely glow and a festive touch.
(The tutorial for the birch log is here and it's probably best to use those little battery operated tea lights instead of the ones I have here, much safer!)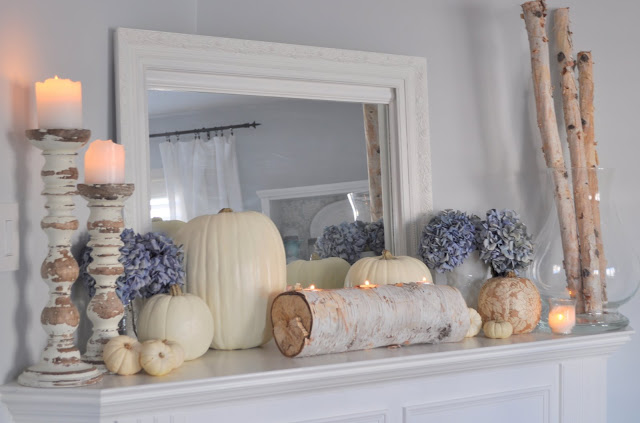 So this is what I came up with.
It has all my favorite elements and goes well with the rest of the space.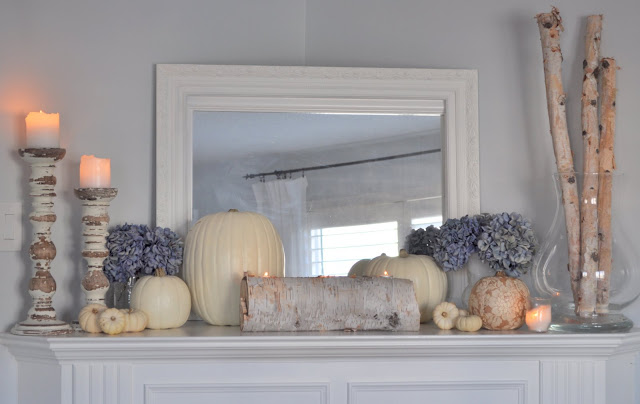 Thanks for dropping by and allowing me to share my mantel saga with you!
And please don't think that I'm ignoring you all, for some reason blogger is not letting me post my comments on your blogs! I'm able to post on only a few blogs, still trying to work this out.
I'm still here, lurking around! Lol.