One Room Challenge | Week 2 | Board and Batten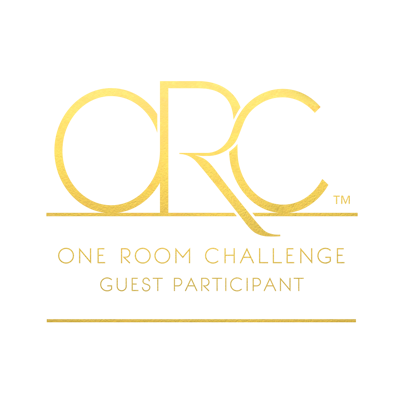 Welcome to week 2 of the 6 week One Room Challenge hosted by Linda of Calling it Home! Well, the madness has begun and I've dragged the hubby into it as well and we tackled the walls in our little…wait for it, it's a mouthful…Modern Coastal Farmhouse Office/Workroom. Lol. This is the mood board I created to steer me in the direction I want to go with in this room:
If you remember in Week 1, I wasn't exactly sure what kind of treatment I was going to apply to the walls. I knew I wanted it to have a coastal farmhouse vibe but done in a modern way. I love shiplap and have used it in a few rooms on the main floor, but I wanted to try something different this time. After searching through my Pinterest pins and other sites,  I finally decided on board  and batten. I thought it would add character and charm to my little room and to be honest, it looked like it required less work than I was used to with shiplap!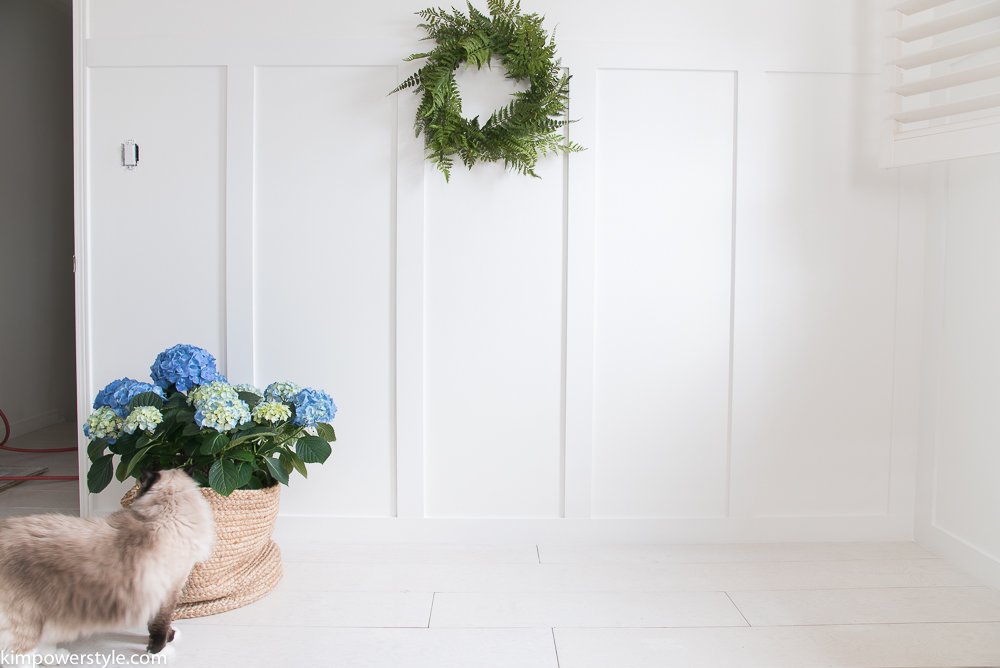 I think it turned out great! It seems to fit this room perfectly and I'm wondering why I didn't do it before. It brings such character to this little 9×12 space. I think that Jack approves too! I've added a bit of greenery  to break up the white a bit so you have a better idea of how the space looks.
Below are the tools hubby and I used to complete the project: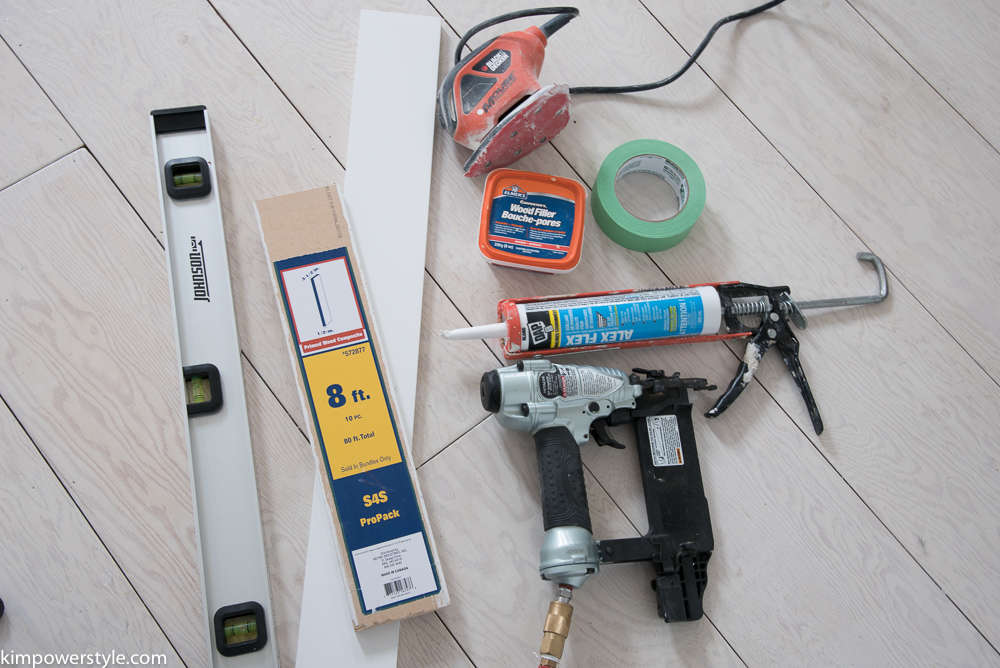 (This post contains affiliate links, I only share products I know and love)
We used:
Pre-primed already cut MDF boards that were 3.5″ wide. We removed the old baseboards and used these as not only the boards but for baseboards too. We wanted a totally even and cohesive look with all the seams matching.
Nail gun with 2″ nails. we didn't use PL glue on the boards, although you can if you'd like. We just nailed  every couple of feet and didn't even worry about hitting studs as each piece is fairly lightweight on it's own.
We used a level to make sure each board was straight, so important as your own eye can fool you! You can also use a laser level to level your top boards. We have one, but it was lost in the abyss that is our garage so we did without it.
Caulking, to caulk all the seams, I even do the bottom where the baseboards meet the floor. I think the attention to finishing details can make the difference between a "diy" and a "professional" look.
We used wood filler to fill in all the nail holes and the seams.
A sander to sand all the wood filler off. I love my B & D mouse sander. This fella has seen a lot of action!
Painter's tape. I use this when I am painting the baseboards to avoid getting any paint on the floor.
Lastly, you'll need the paint of your choice.
The only difficult part of this application was figuring out the math! Our walls were all different widths so the width between boards on one wall may be different than the widths between boards on another. We did the math calculations and stood the boards against the walls to test out what would look  best. Once you've figured out the spacing and marked where your boards will go, the project moves on fairly quickly. We placed and nailed the baseboards down first then we put up our vertical boards and left the top horizontal ones till the last. While my husband was nailing in the boards, I was right behind him applying the caulking and wood filler, so we were a quick efficient team. As with every project, always measure twice and cut once!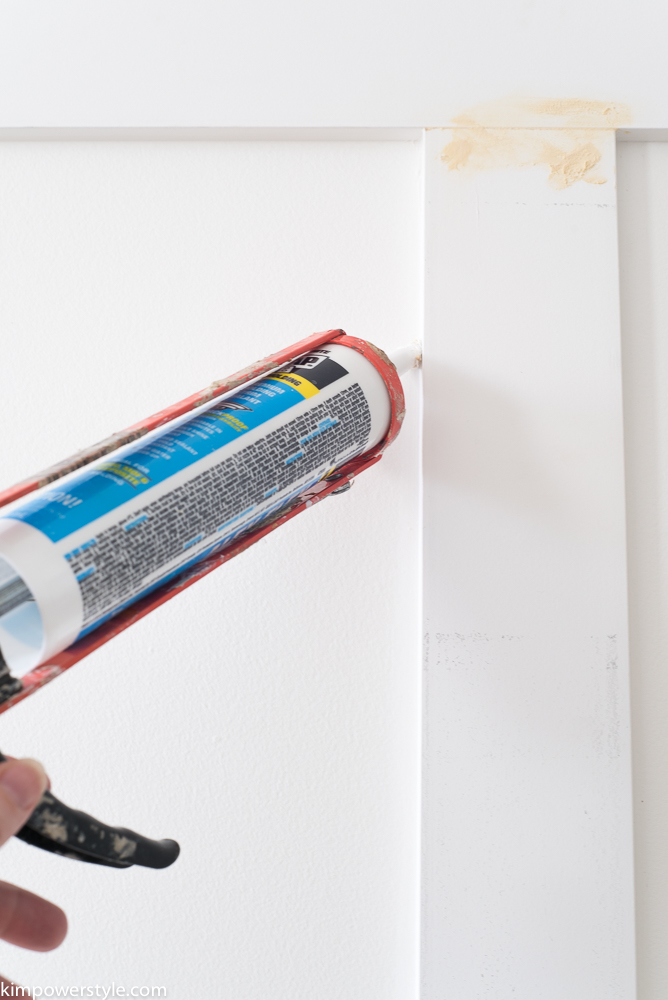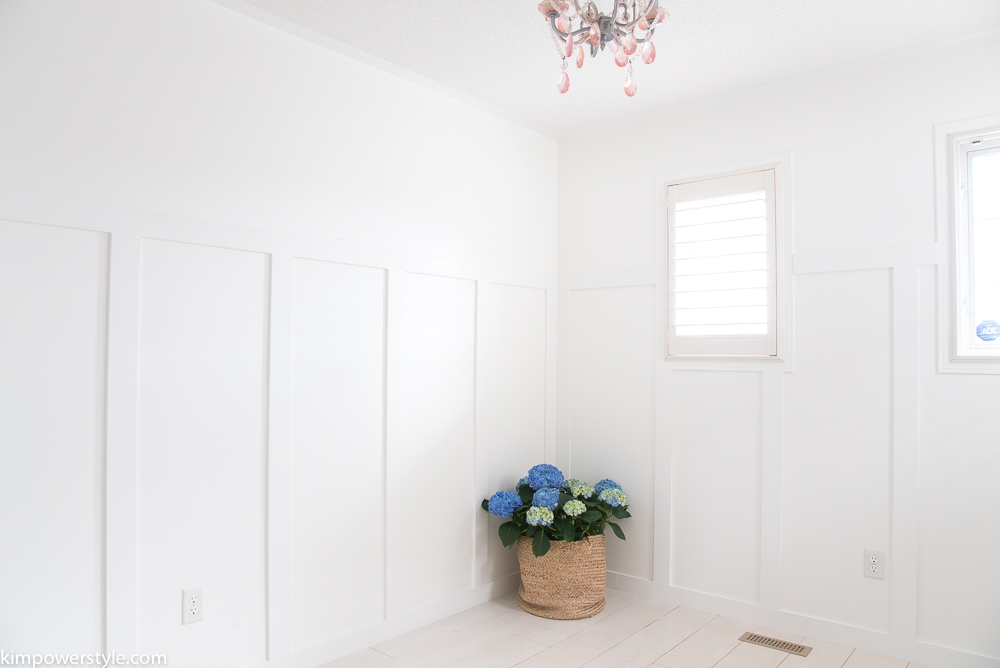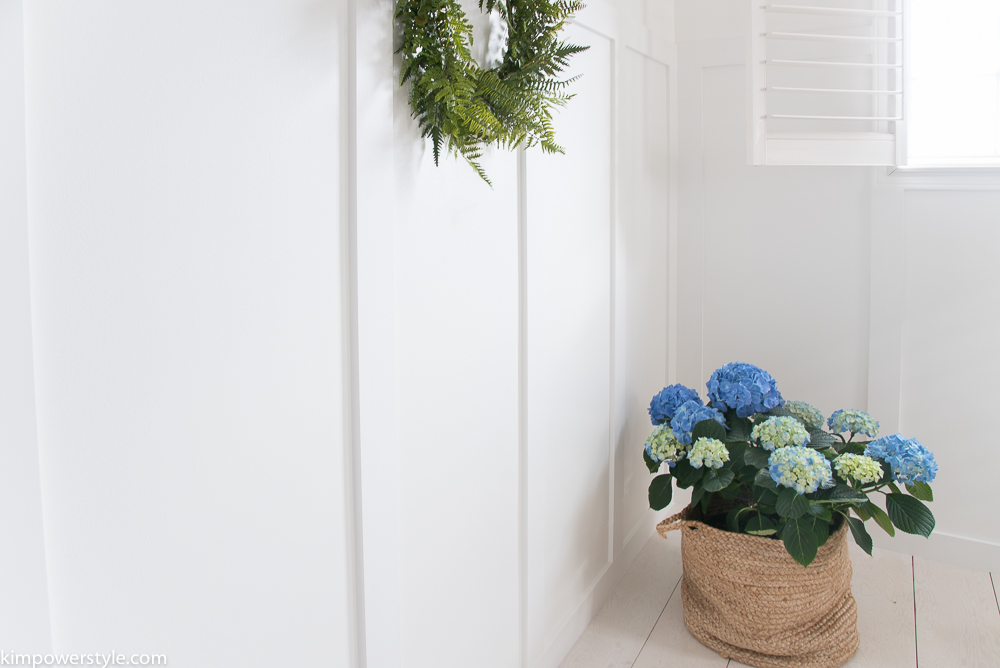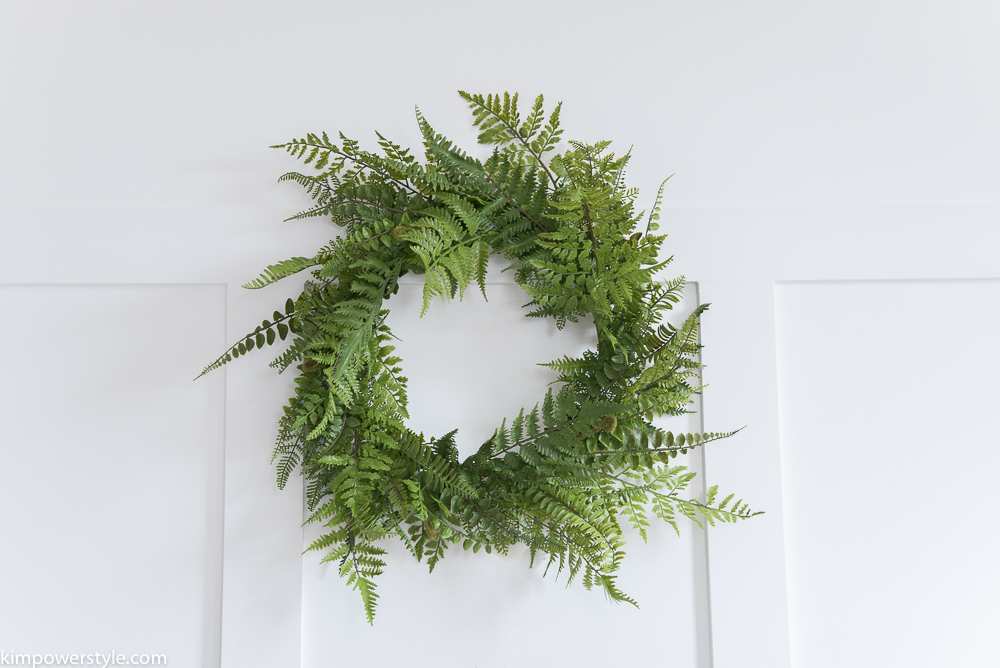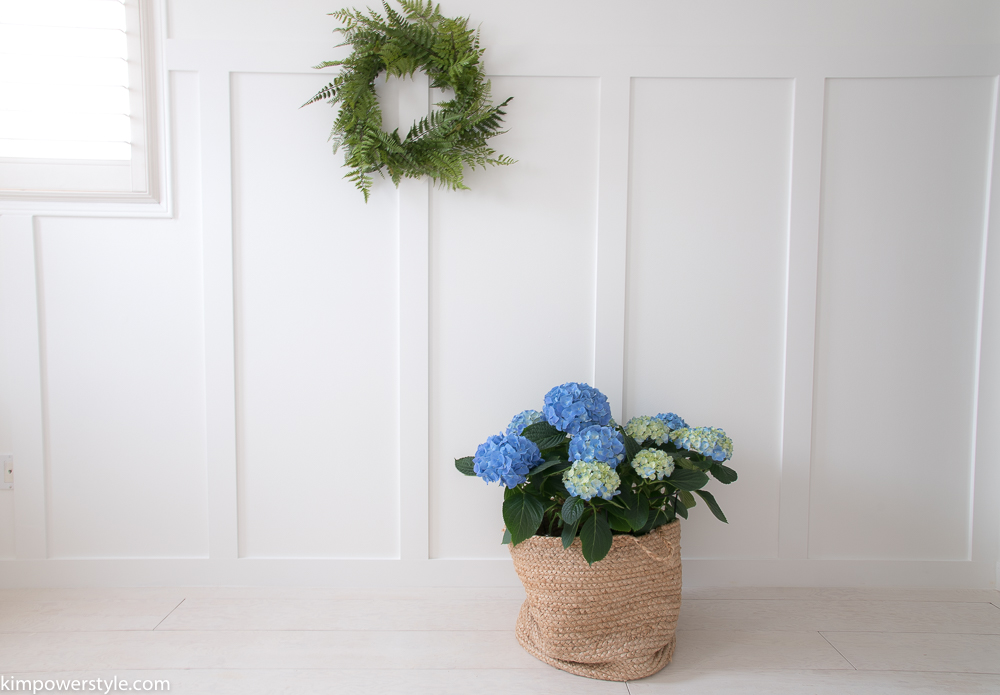 Once again, I'm so happy with how this project turned out. If this is something you've been thinking about doing, I would say do it! It's a small amount of work for a huge impact and would make a great weekend project. Thanks for joining me for week two, stay tuned for week 3 as it only gets better from here. We've got some great projects planned. You can follow along on Instagram too as I tend to share there first. To receive our blog posts as soon as they're posted hit the subscribe button and they will be sent straight to your inbox! And don't forget to go visit all the other participants too, you can find them here.
Blessings,
Kim