Hello everyone and welcome, I'm so glad you're here! Today kicks off the the first of my fall home tours of the season and stay tuned as I'll be sharing more in the next couple of weeks.
I'm joining in with some blogger friends for the Fall Decor and Entertaining Blogger Home Tours hosted by Angelina at Peonies and Orange Blossoms.  Be sure to check them all out at the bottom of this post.
If you've been following along with this week's blog hop and you're coming from Rosemary and Thyme, thanks for stopping by. Janet has some scrumptious fall desserts over there and I hope you've found some creative inspiration for your own homes!
Fall Tour in the Breakfast Nook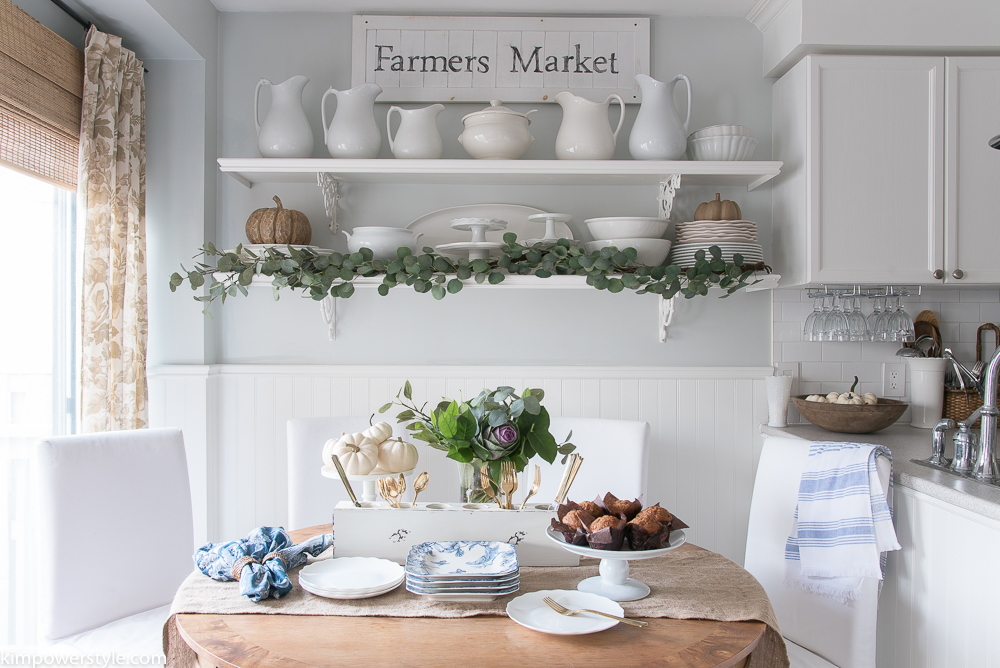 Fall is one of my favourite seasons. I love the cool weather, wearing boots and sweaters, hearty meals and nights by the fireplace.  There's something about fall that causes us to want to nestle in and enjoy all the comforts of home and I love making our home feel cozy, warm and inviting.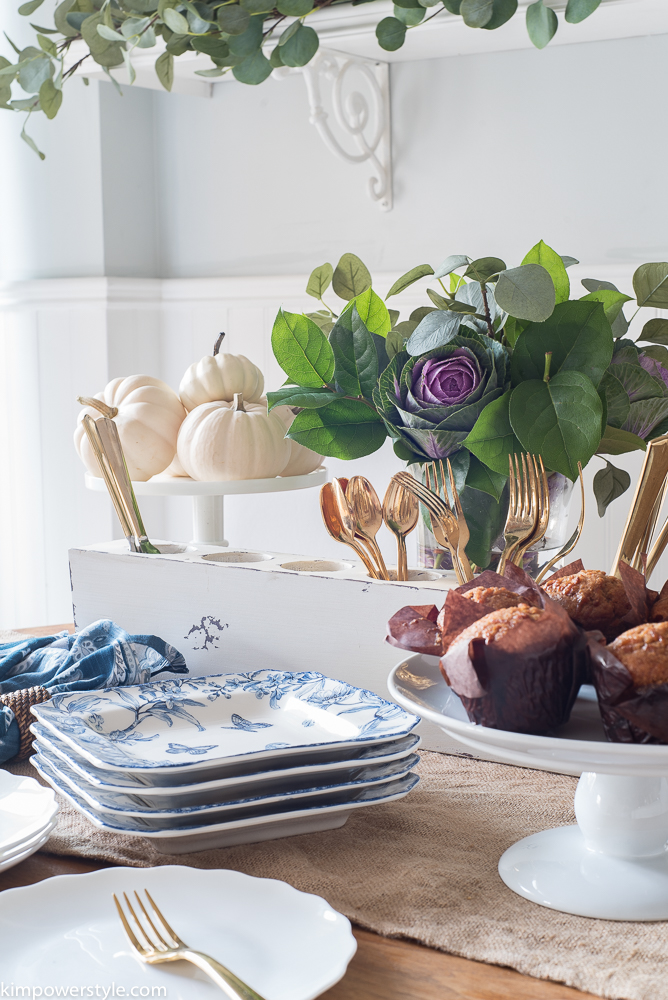 I'm starting my fall tour in the breakfast nook. It's kinda central to everything  so this is where I first start bringing in the fall decor. Nothing says fall like pumpkins and I love to use them, fresh and faux. There are so many different kinds and colours to choose from now so you don't need to stick with the traditional orange colours, although I love those too! I've kept the decor in the breakfast nook neutral and chose these wooden pumpkins to place on the shelving as well as these sweet little white baby boos on the table.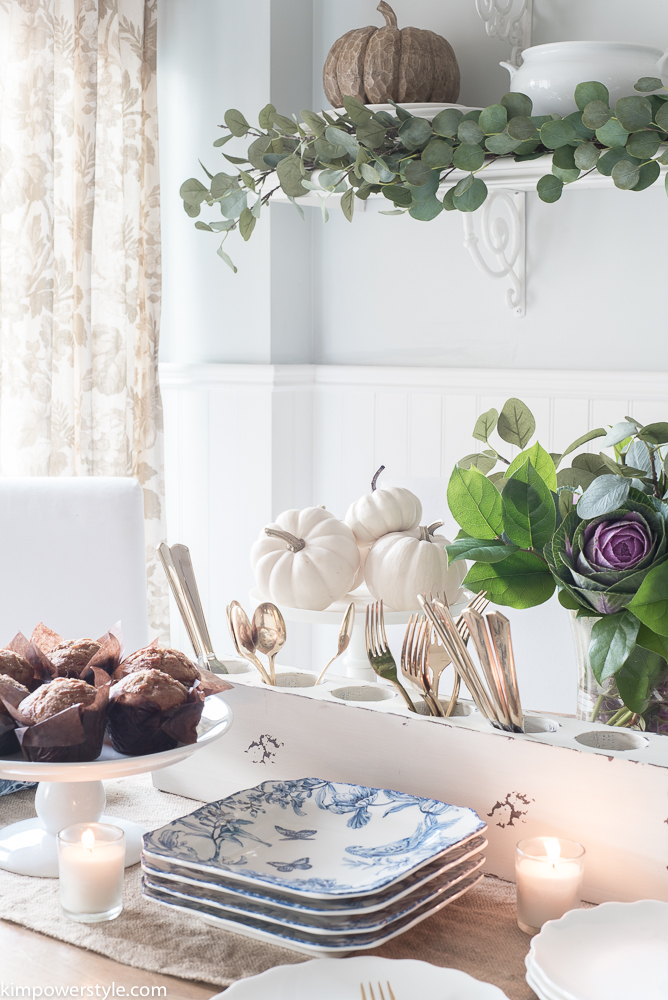 The blue and white curtains have been switched out for these brown floral ones from the Pottery Barn. I've had them for years and still love them come the fall. They look great with the burlap table runner.
I love using greenery in my decor and fall is no exception. I swagged some faux silver dollar eucalyptus along the shelf and used some fresh stems with some cabbage florets in a vase. You don't need to buy any greenery if that's not in your budget. You can always cut some branches and put them in a vase, they'll look great. Investing in some life-like faux greenery is another idea and it pays for itself eventually and you can use it year round.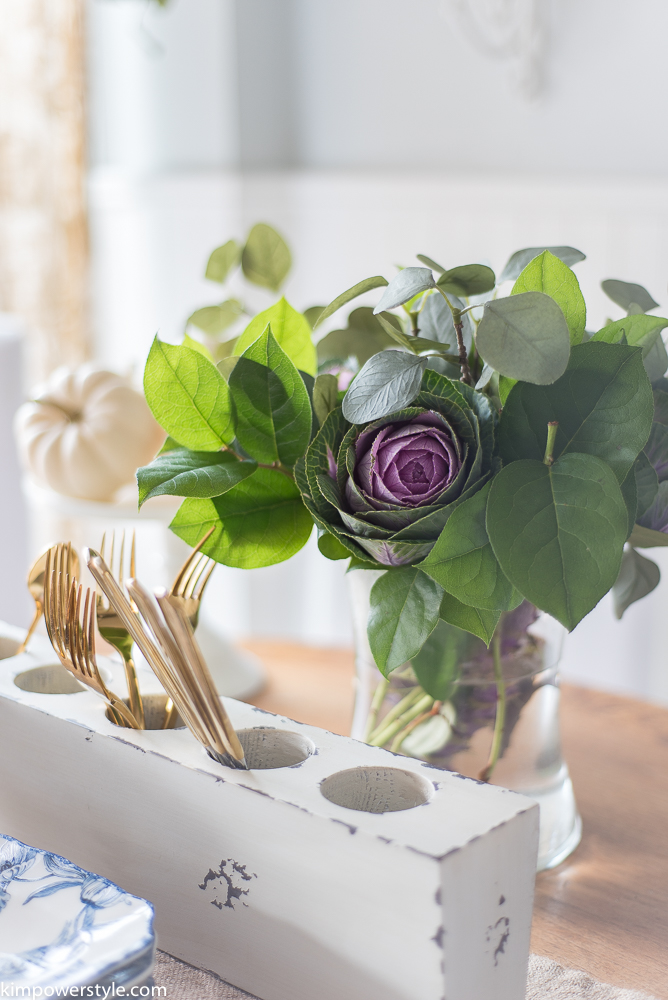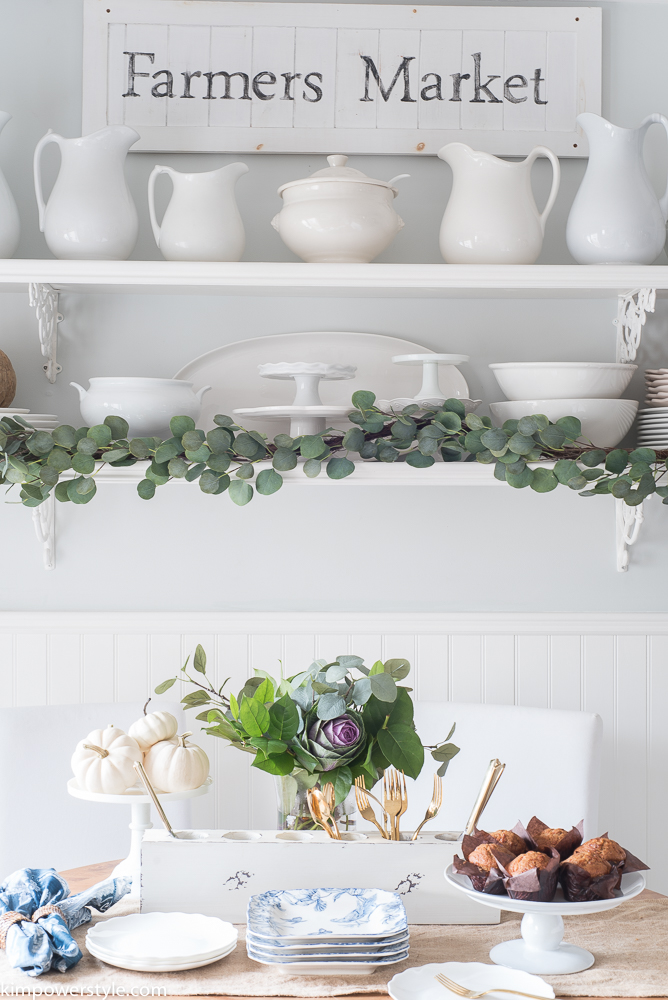 Another thing I love about fall is the baking. The fall harvest yields all kinds of goodies for us to use and when the temps go down, you don't mind turning on the oven again. There's nothing more comforting than  the aroma of cakes and muffins baking. If you don't have time to bake you can always pick something up from the grocers. Displaying it on a cake stand or platter makes it look homemade and welcoming,  great for when company comes by.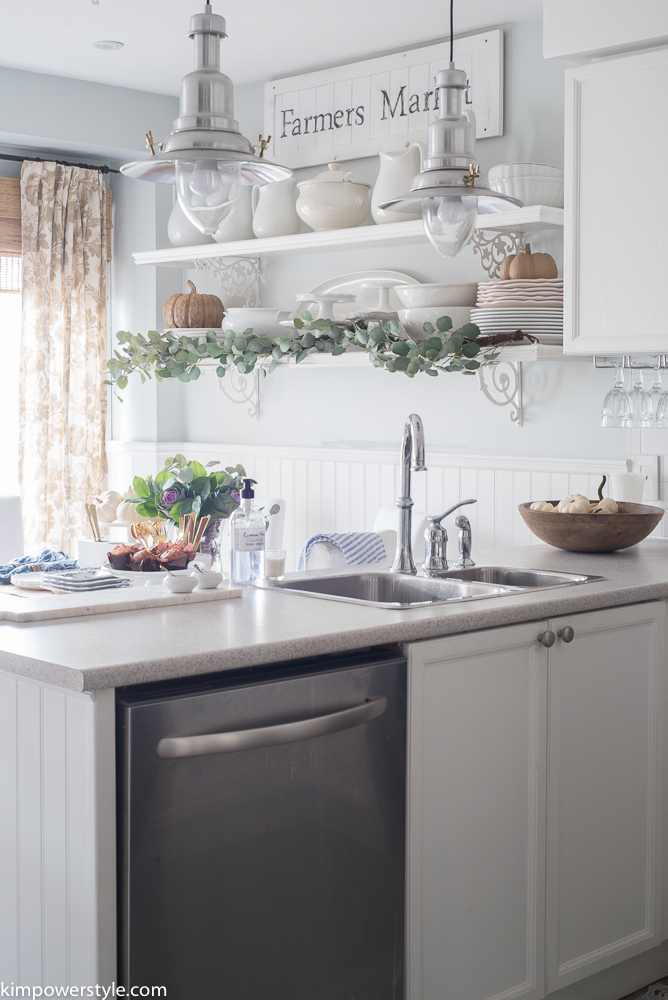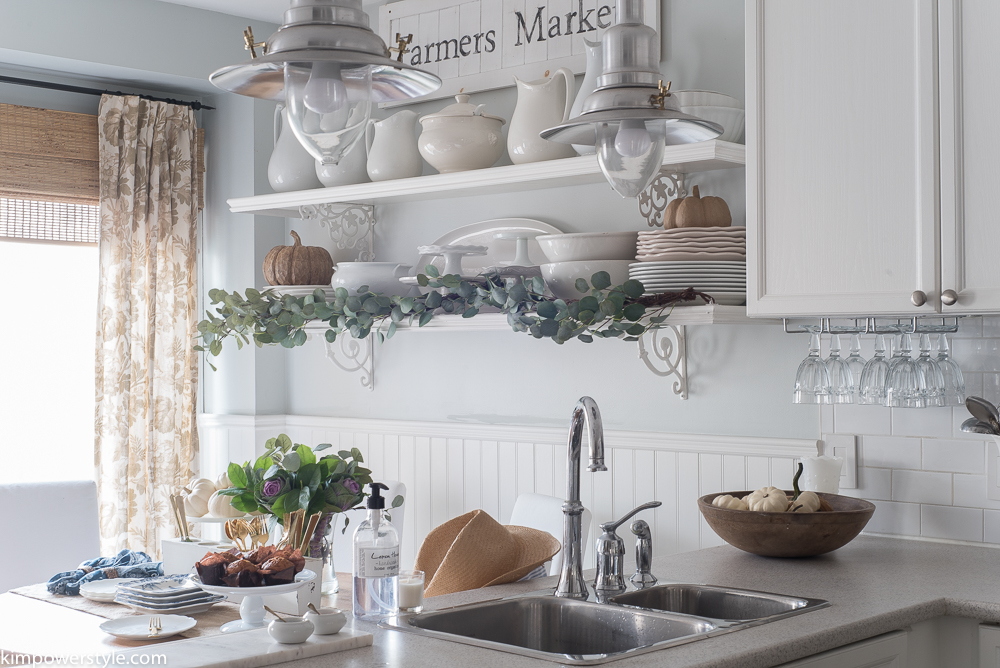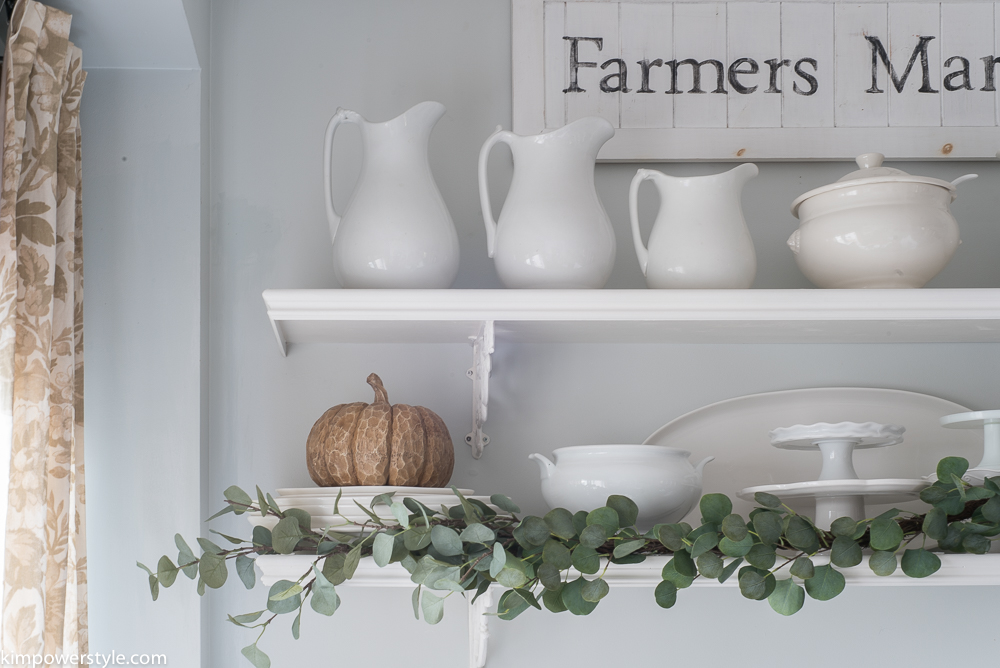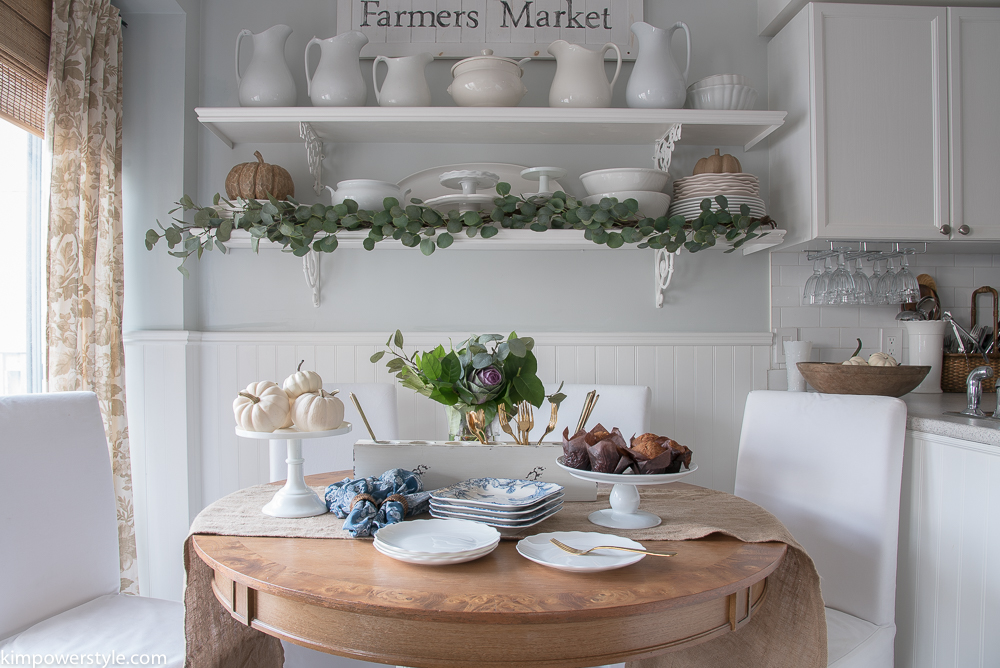 Thanks for joining me for my fall tour in the breakfast nook. I hope you were able to get some inspiration for your own fall home. Next up on the tour is Back to the South and In case you've missed any other tours from this week, I have the links down below.
Blessings,
Kim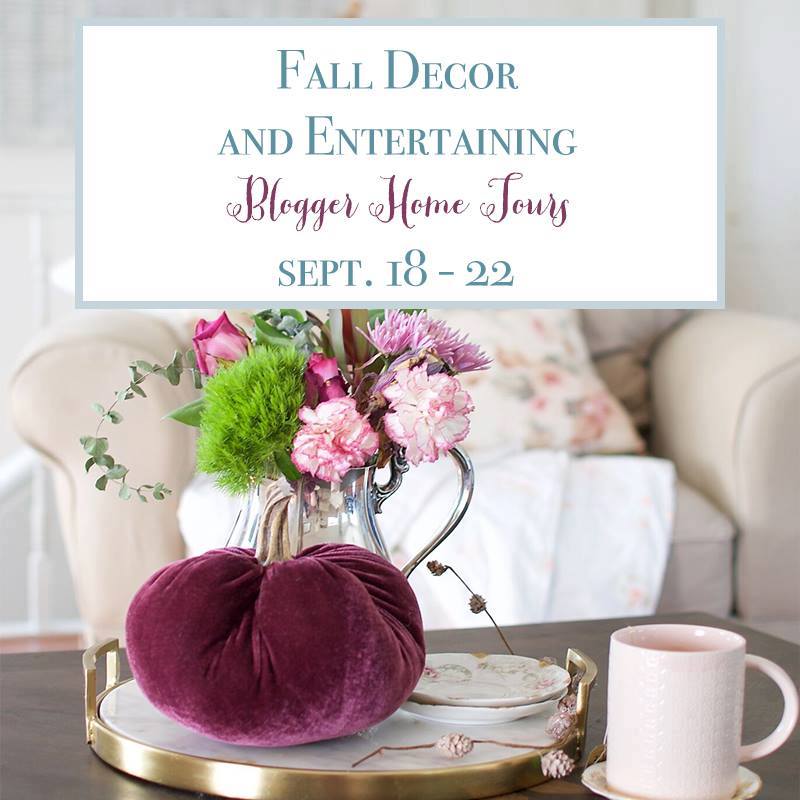 Monday
Tuesday
Wednesday
Thursday
Friday