An Easy Stamp DIY for Canada Day
Hi everyone! Today I'm sharing the eeaassiest DIY that you can do by yourself or with your kids. It literally took me ten minutes! It's an easy stamp DIY for Canada Day.
This July 1st we will be celebrating Canada's 150th birthday, so it's a pretty big day for those of us up North! I thought I would share a little DIY anybody can do to help with our holiday decorating. There are so many great celebrations going on and our neighbourhood is very big on showing our Canadian pride so most porches/verandas will be decked out. I always have some pillows on my muskoka chairs on the porch so I thought I'd get festive with some Canadiana ones.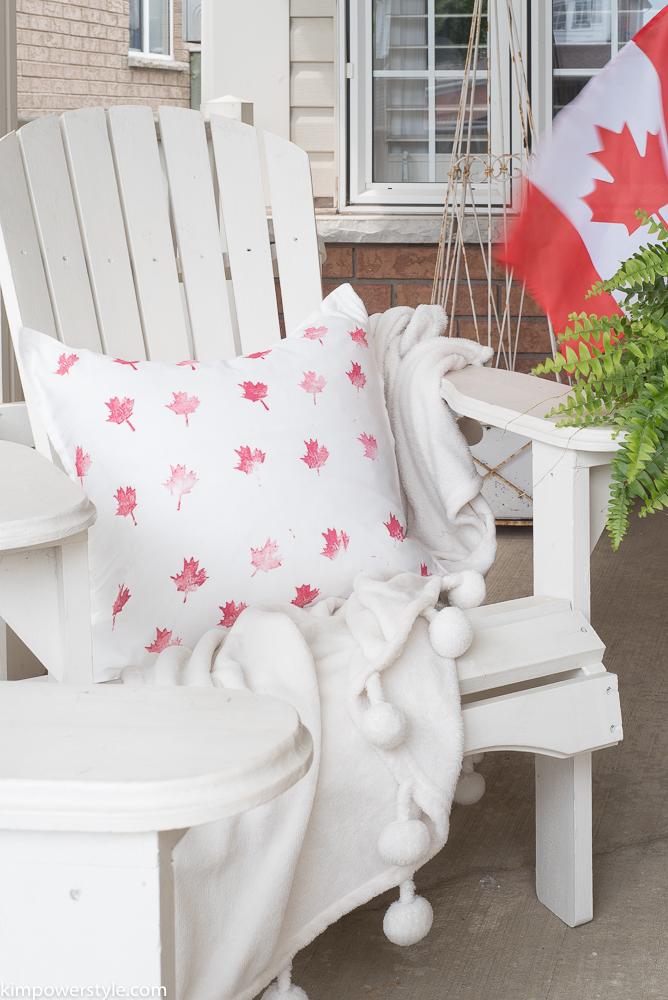 I picked up some plain white cushion covers from IKEA for $4.99 each. I found some fabric paint at Michael's Craft Store and I had a potato. I cut my potato in half and then cut out my rendition of a maple leaf. Next you grab some cardboard to put inside your cushion cover to prevent the paint from leaking through and to give you a nice flat surface to stamp on.  I put some fabric paint on a foam plate and dipped my potato into it. It really is that easy. I just freehanded where to place my leaves.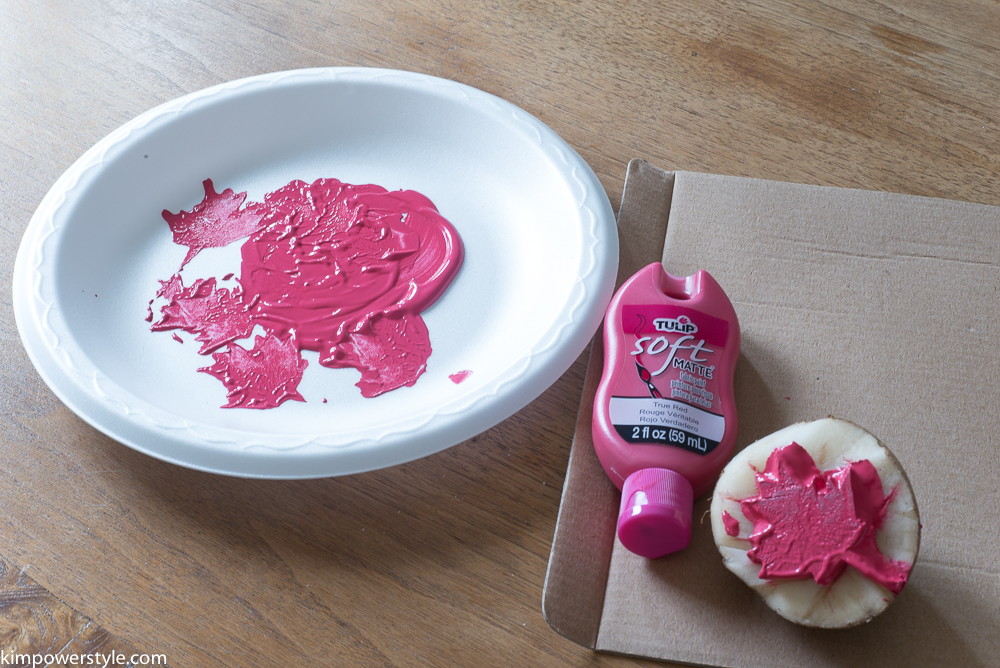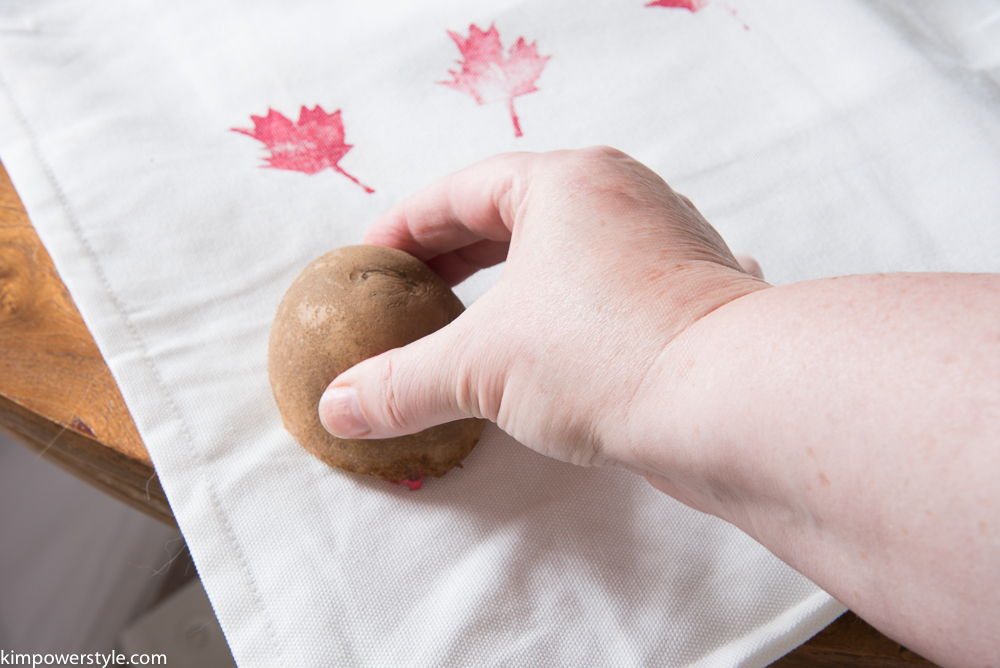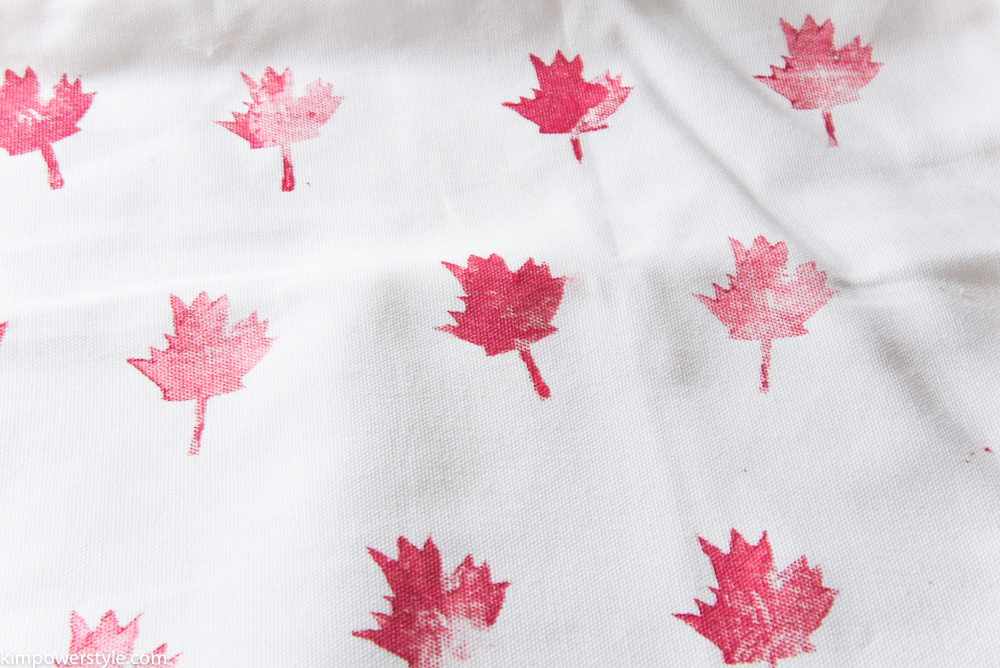 The beauty of this DIY is that it doesn't have to perfect…Right up my alley! The fact that your leaves all have the same shape gives it a uniformity that makes it look cohesive and put together. Great for anyone to try. The possibilities of what you can stamp on your pillow are endless.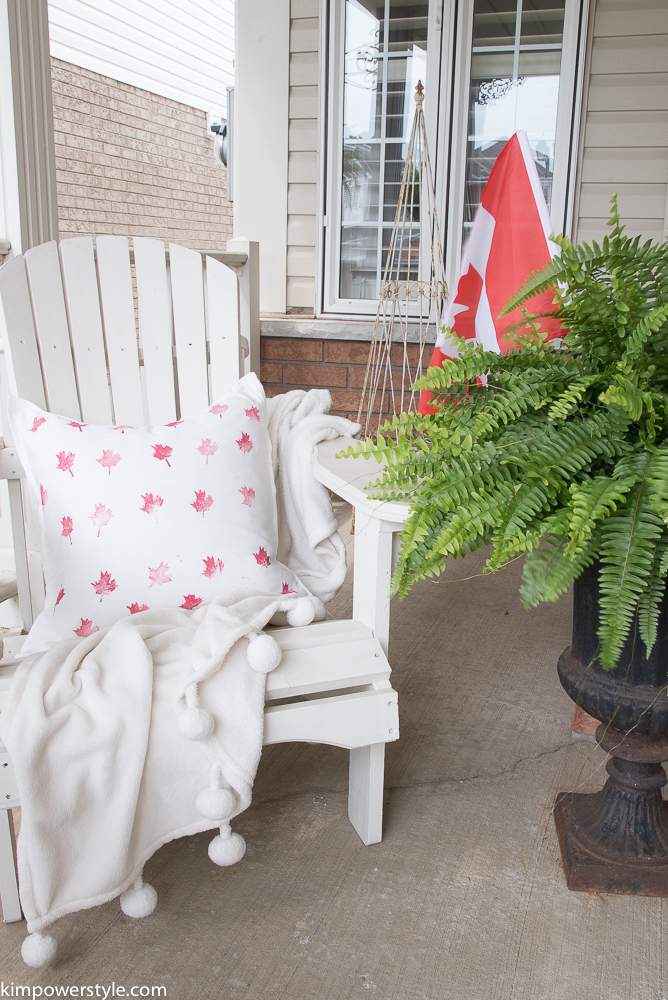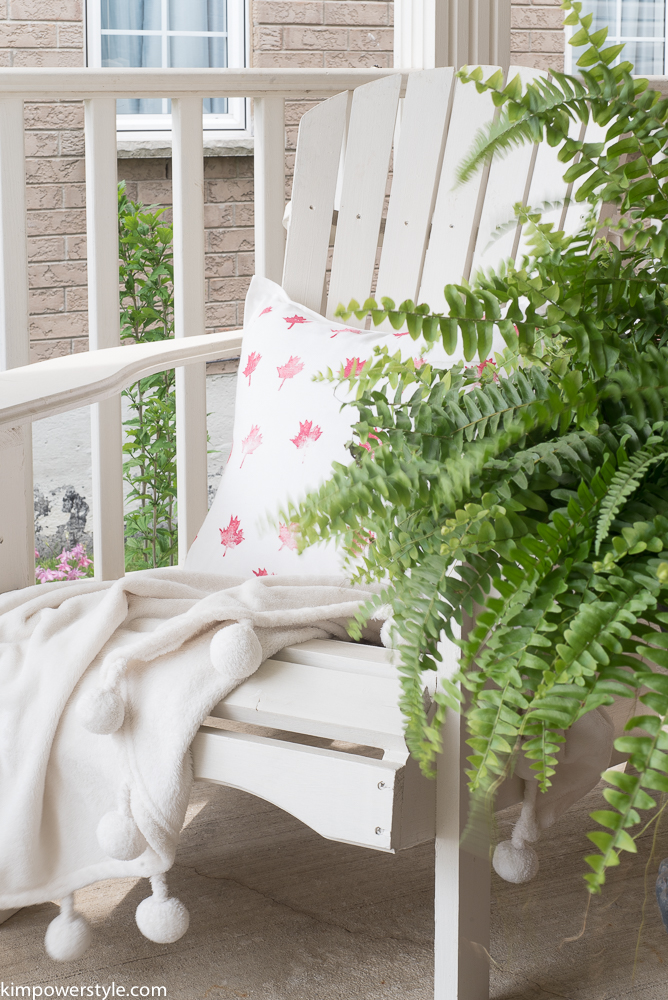 Pretty easy to do right? I'm coming up with all kinds of things I could stamp on fabric now! 😉
Special thanks to Lucy at Craftberry Bush for hosting this blog hop. Now you can check out some more of my favourite bloggers below and see all of their wonderful Canadian Celebration Ideas!