DIY Wood Bead Garland
Hello everyone! I wanted to share my latest thrift find with you and how I made my own wood bead garland. At least once a week I'll frequent a few of my favourite spots for thrifting and every now and then I'll find something that catches my eye. I'm pretty choosy about what I bring into the house so it has to be something worth putting up with the extra clutter for! When I saw a bag of these beads and realized they were wood, I was giving myself a high five. That is until I found more bags just like them, and then I was running through the store with all I could carry cradled in my arms to find a cart! Yep, I was in the "found junk I like" zone!
I've seen these wood bead garlands all around my favourite blogs and IG accounts and always wanted one but here in the north, they can be pretty pricy. So when I found these wood beads at such a reasonable price I knew just what to do with them.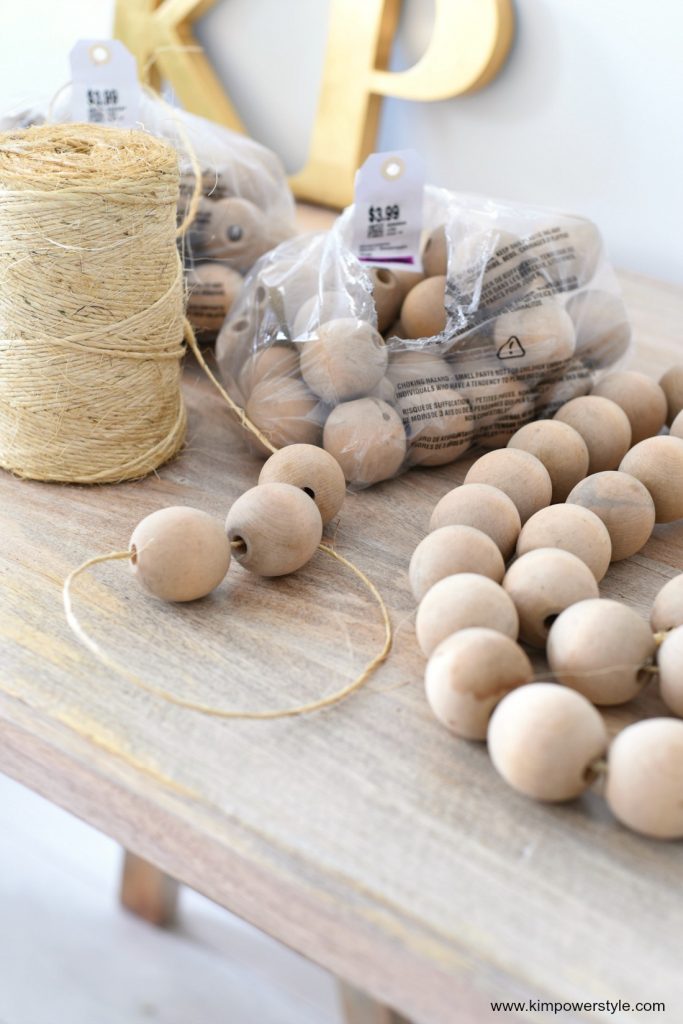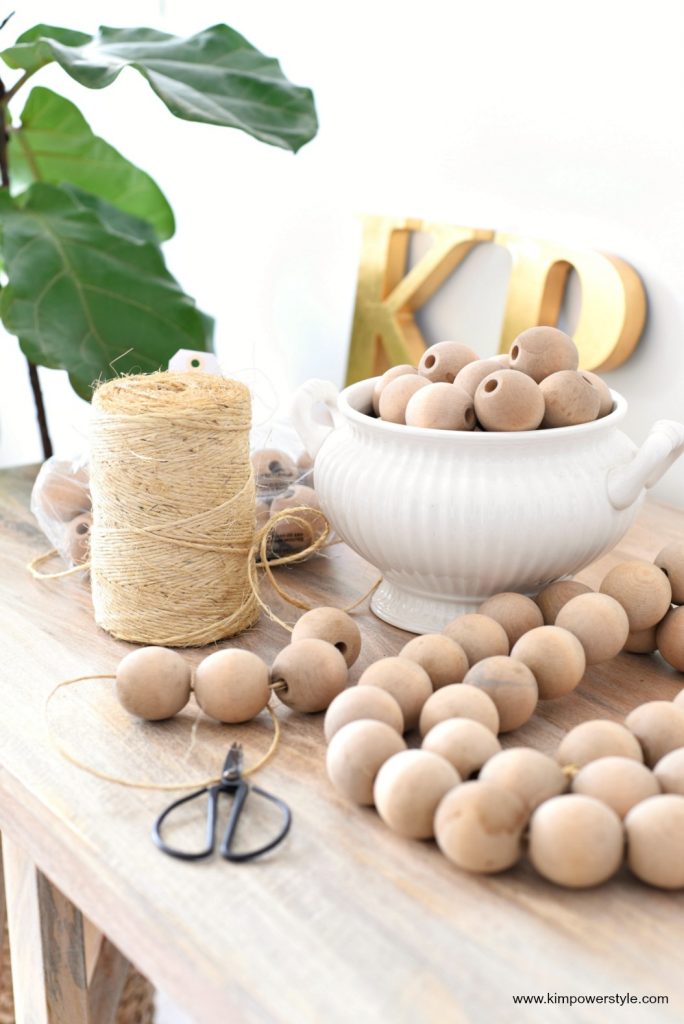 These beads are about 1.5 inches wide and I used a little over one bag to make a garland approximately five feet long. I simply strung them together using some jute twine and tied knots on either end to keep them in place. They can be made to any length depending upon the size, amount of  balls, where you'd like to display them and the type of impact you want to make. I've also seen them with tassels on the end, painted as well as mixed with other materials like felt balls. The sky's the limit! I made mine pretty simply so that they could be displayed across a table as well as fill bowls and baskets.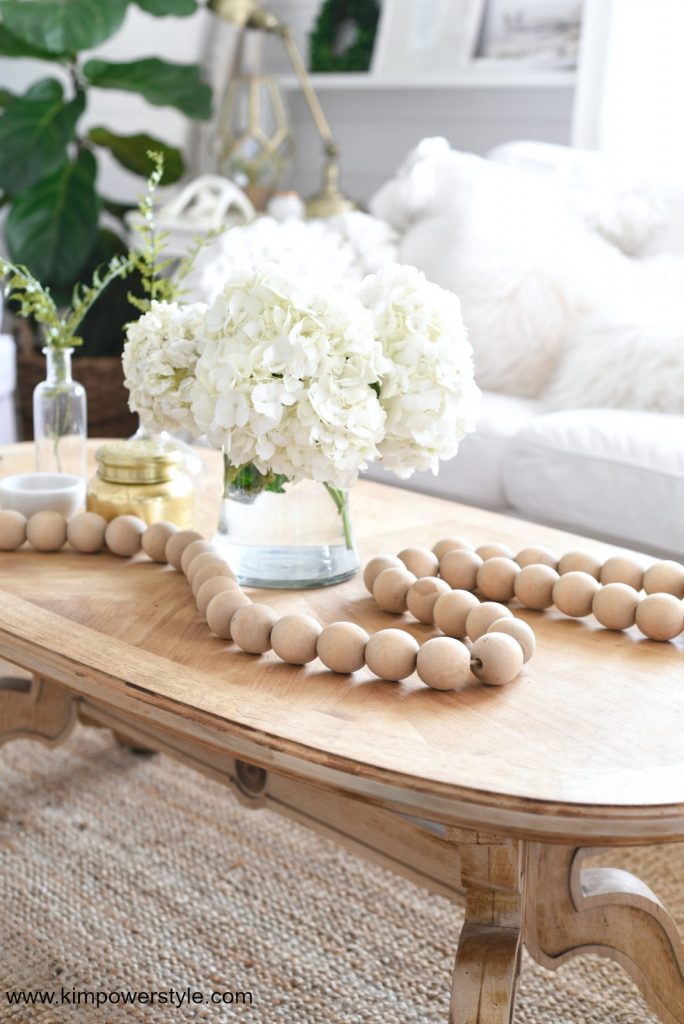 I'm so thrilled with my wooden bead garland. It makes such a great coffee table accent and would add  amazing texture anywhere. Needless to say I've got a few orders to make some more!
I'm all for doing a great DIY…if it's cheaper to do so! With some of the prices I've seen to buy these already made, I think this would be a great project to DIY. If you'd like to try and make your own wood bead garland you could check out your local craft stores for the beads, I've also provided a link for something similar here.
Thanks so much for stopping by and I hope you'll share if your try this!
-Kim