How to Arrange a Simple Fall Centerpiece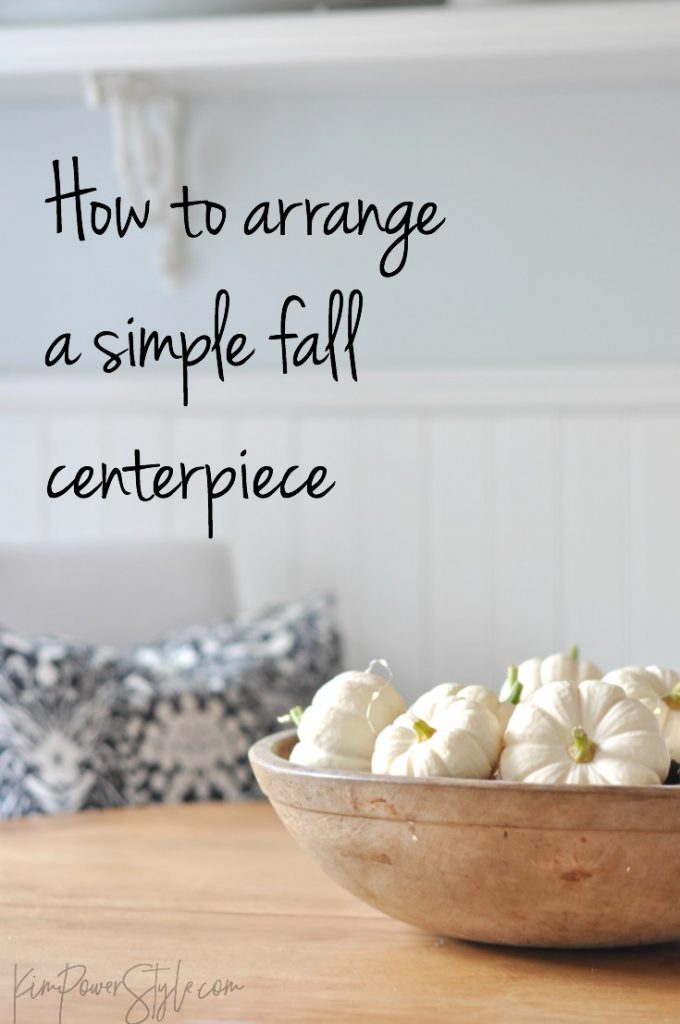 I wanted to share a really quick and easy how-to to arrange a simple fall centrepiece using what you already have in your fridge, fruit bowl and yard. For many of us, creating a beautiful centrepiece can seem a little overwhelming, not to mention budget breaking, especially when we see all the lovely pics on pinterest and in magazines. But if we look closely at those arrangements, most of the time they're simply a few items that are easily accessible as well as easily alternated for other items we may have on hand.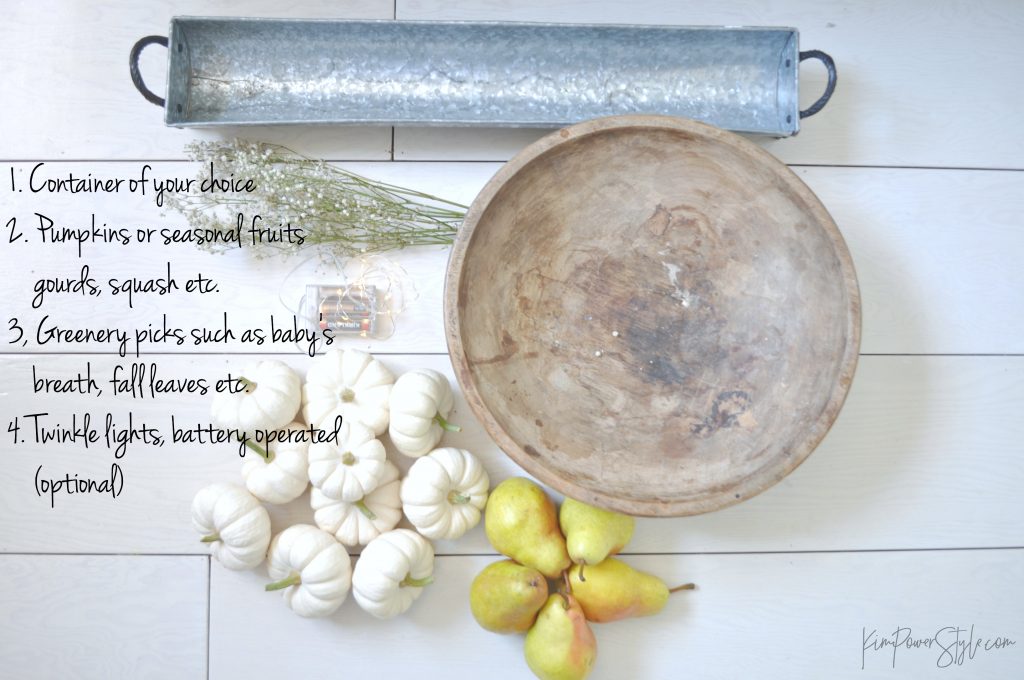 Depending on your own style, choose a container of your choice. I love my vintage wood bowl for centrepieces, it's so pretty you could throw a bag of onions in it and it would  look good! I also like this little galvanized metal trough for arranging smaller objects like fruits, pinecones etc. You could choose a basket or platter in any size that will fit on your table .A plank of wood down the centre of your table would look gorgeous!  The sky's the limit for containers!
I decided to use these little white baby boos because they just scream fall to me and really fit into my neutral decor. You could also use seasonal fruits like pears and apples. The markets are full of all kinds of little pumpkins and gourds at this time of the season and they're pretty cheap too.
Next you can pick out any kind of greenery or natural elements you can find right in your own yard. I had some baby's breath, but could have also used some oak leaves and acorns Bub's and I find on our daily walk.
I looove twinkle lights! Most of the time I keep them up all year long hanging on my ladder, around wreaths and in clear jars. They just add that little sparkle that makes everything look pretty and festive. So, if you have some little battery operated twinkle lights you can place a strand or two weaved around your display. If you are doing your arrangement on a platter or flat surface like a wood plank, you could place little tea lights in your display. You may want to use the faux ones though if your arrangement includes any kind of dried leaves or anything flammable. Remember, safety first!
Now you can start with your largest pieces first and arrange them in a way that looks attractive to you.  Add some of your greenery between your larger pieces and stop when you feel like it looks full. If you have some lights, add them now.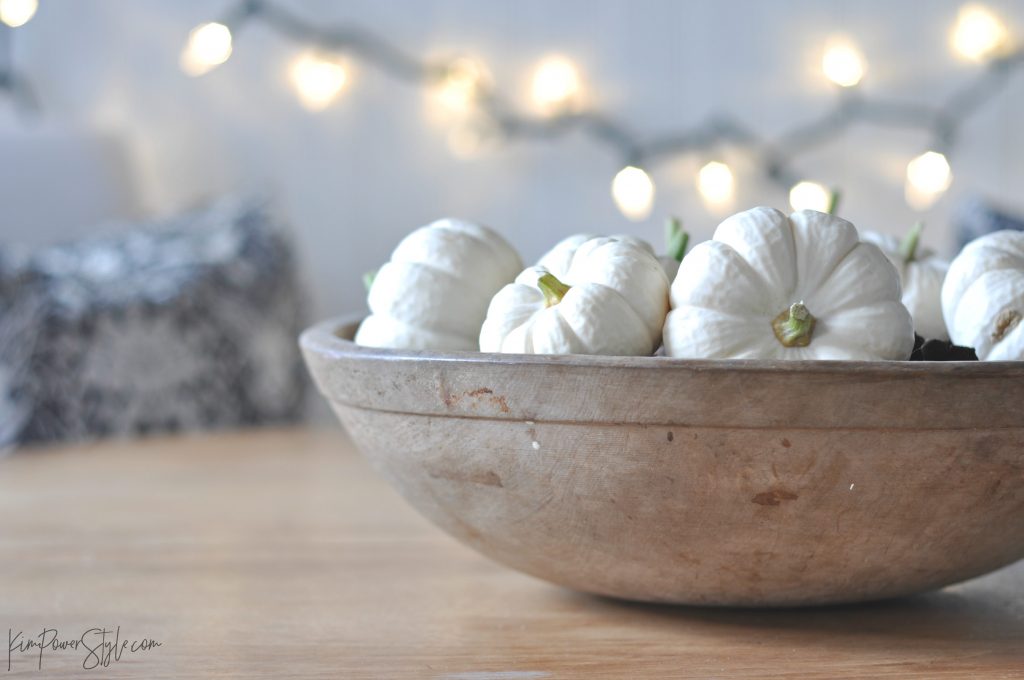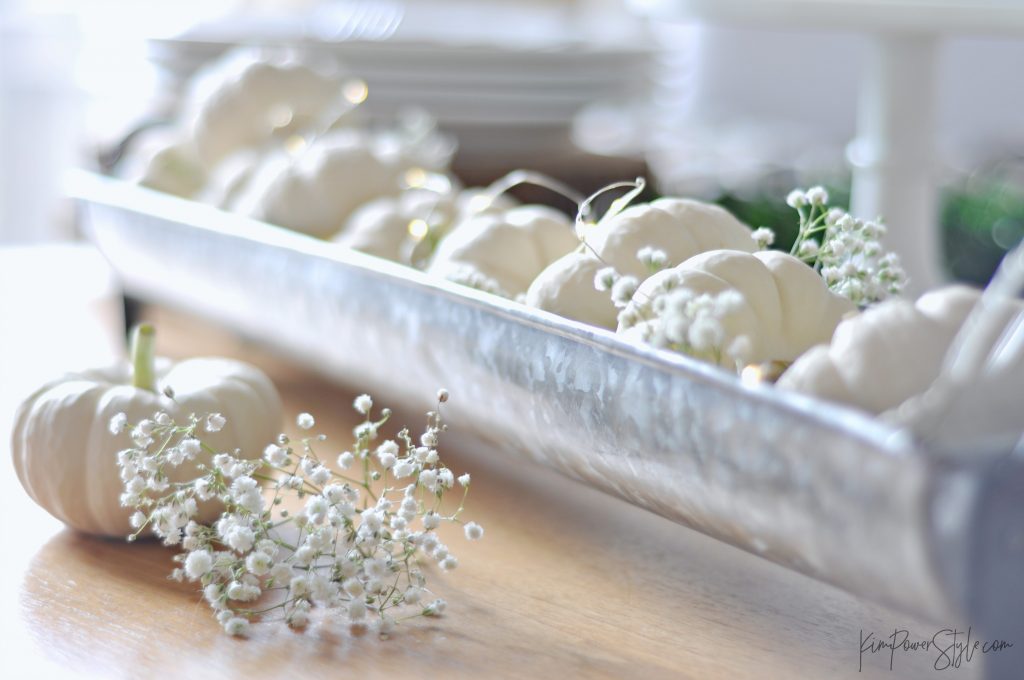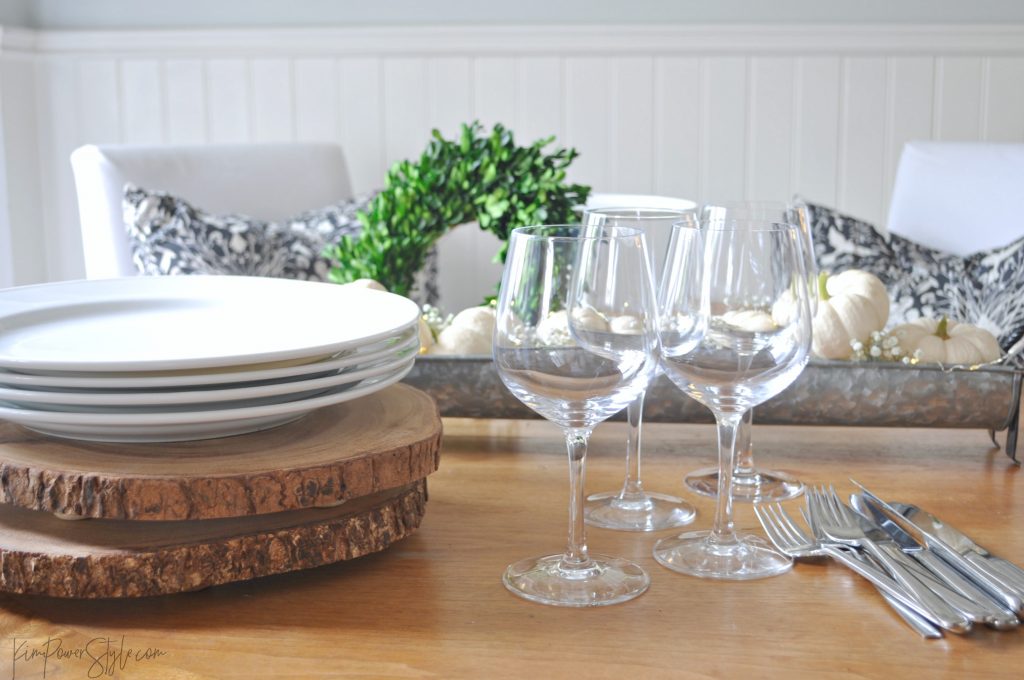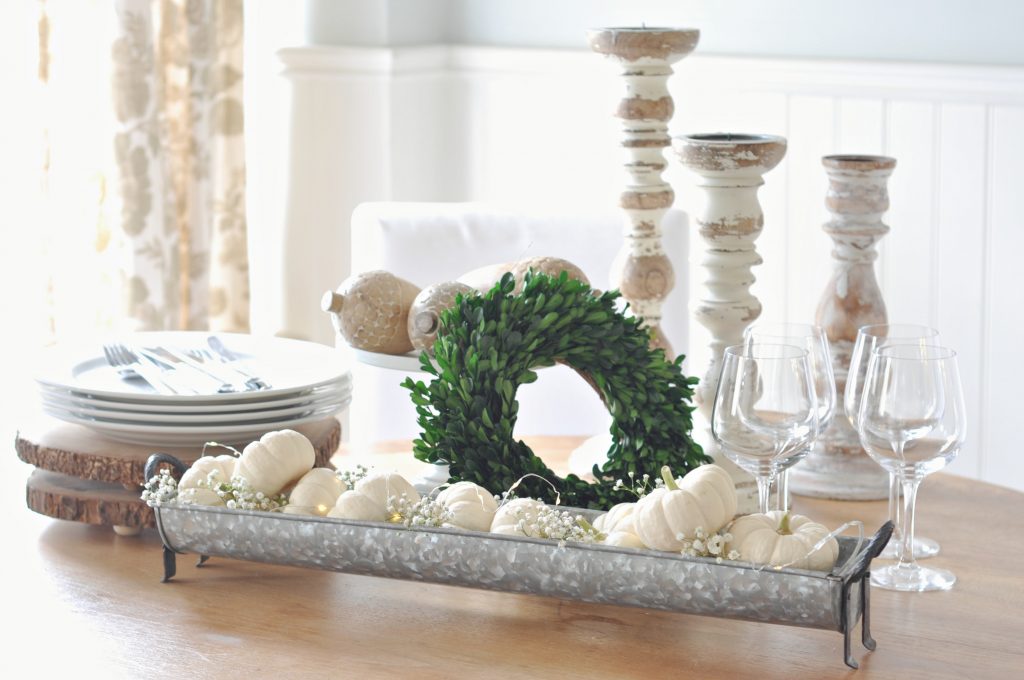 Stop and look at your creation. You've just made a simple fall centerpiece! It probably took you only a few minutes to do and looks beautiful! Everyone will think you spent so much time on it and it'll be a one of a kind piece, creatively made by you!
Blessings my friends,
Kim