Hi everyone!
I thought I would show you some changes I've made in the breakfast nook.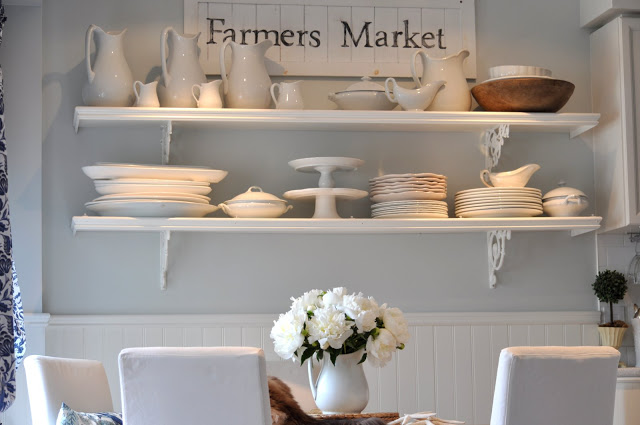 I removed the old wallpaper and painted it a lovely soft green/grey/blue colour
called Chelsea Fog by CIL.
I also moved the "Farmers market" sign and placed it above the shelving.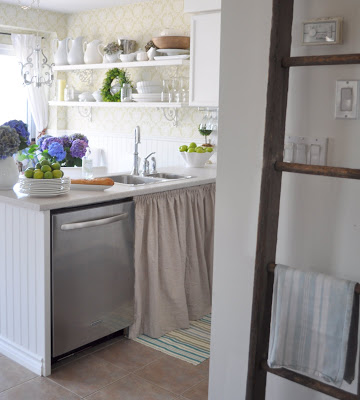 In this "before" pic you can see the wallpaper that was removed.
Now for those of you who loved that wallpaper, so did I!,
but it was getting a little dingy and started looking more yellow than green.
I also found it very difficult to find curtains with a pattern that would go with the
pattern of the wallpaper.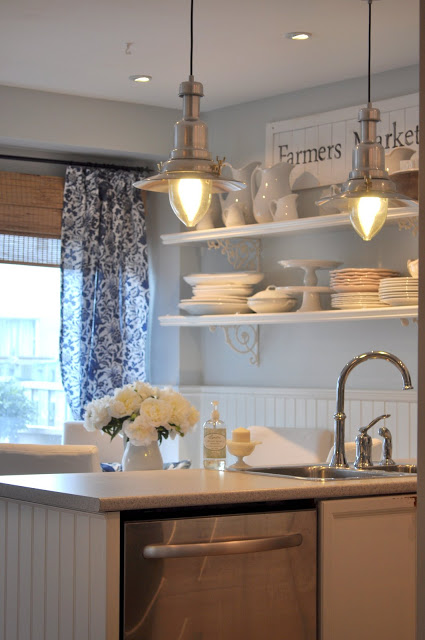 I've changed out my white linen curtains for blue/white floral panels that
fit in well with my blue and white beachy theme I use in the summer.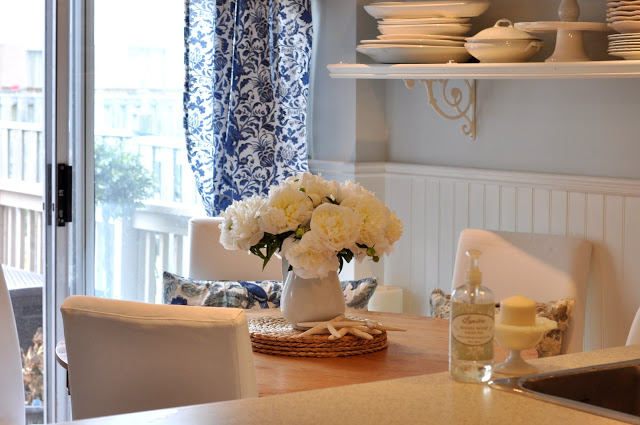 The panels are from IKEA and are called "Emmie Kvist"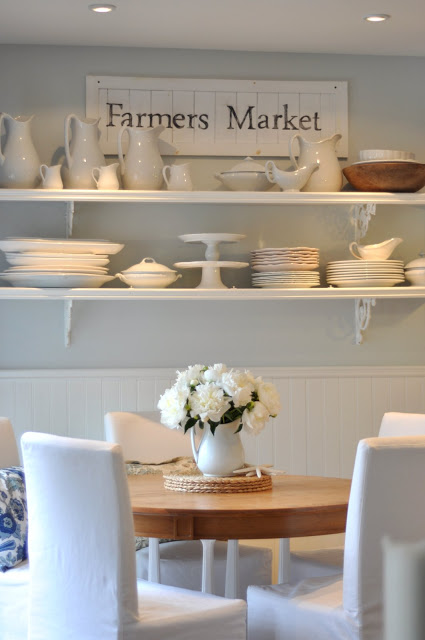 I've placed some lovely white peonies cut from the garden in one of
my ironstone pitchers. The scent is heavenly!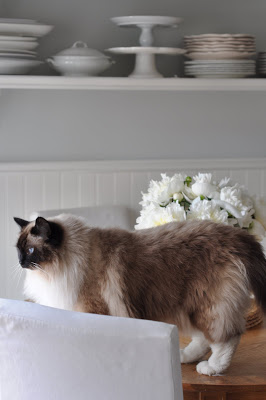 I couldn't pass up the chance to show you my big boy Jack!
I know, I know…he's on the table, just don't tell anybody that I
allow this! lol.
Loving this time of year when the peonies come out, my pink ones are just about to bloom.
Thanks for dropping by,
hope you all have a wonderful weekend!