Well I guess you could say I've been MIA, away or just plain gone but…I'm baack!
Sometimes we just need to take a break from things, even those that bring us joy.
Thanks to all who have dropped a line to ask how I was doing, it was so thoughtful!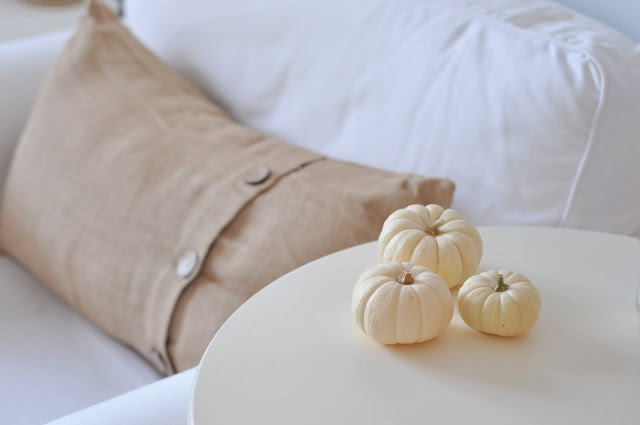 It's hard to believe that the end of October will mark my one year anniversary of this ole blog.
It has been such a journey!
My very first posting was called "a few of my favourite things from around the house" and one of my favourite things were my white pumpkins, they're still one of my favourites!
Fake ones, real ones, little ones or large, they add so much to the fall/harvest season.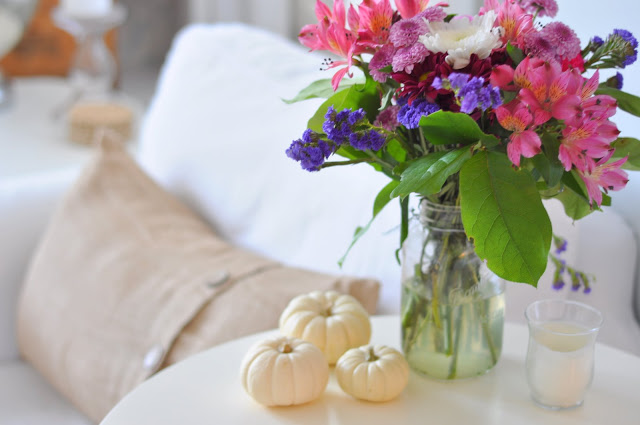 As you can see, they go with any color! Lol.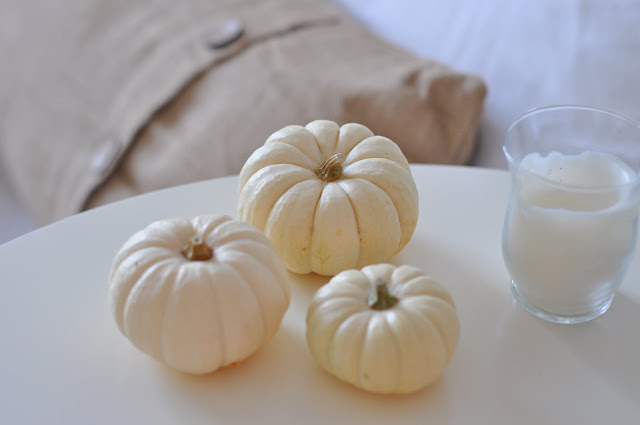 Stay tuned,
I'll be sharing some more pumpkins on my fall mantel and another little project I've been working on for the fall season.
Blessings!