Hello everyone! It's Friday!!!
I don't know about you but I am really craving a pop of green right about now. It's all white outside and You all know how I love white but…I need some green!
I usually buy flowers to brighten things up but they are a little pricey right now so instead of buying those lovely flowers I decided to add some spring like color using apples.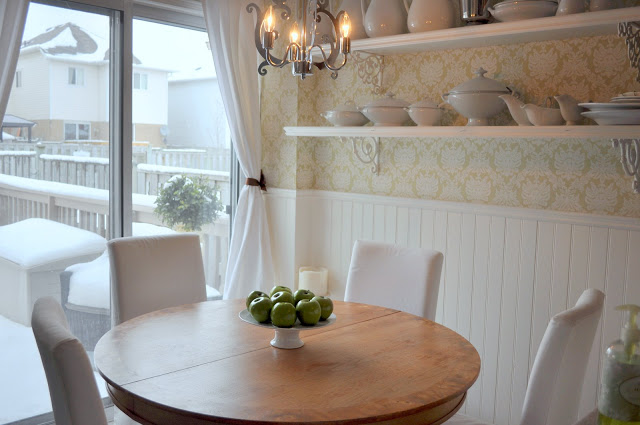 Look at how pretty this little apple centerpiece is and it's edible!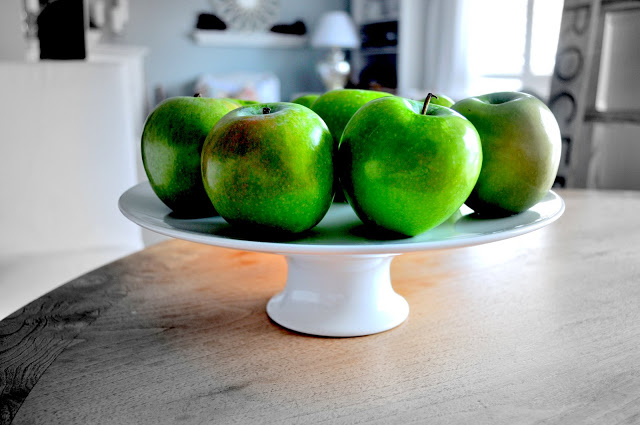 I did a little photoshopping on this photo to really make the green pop! I must say that my daughters have already eaten a few bits from my centerpiece.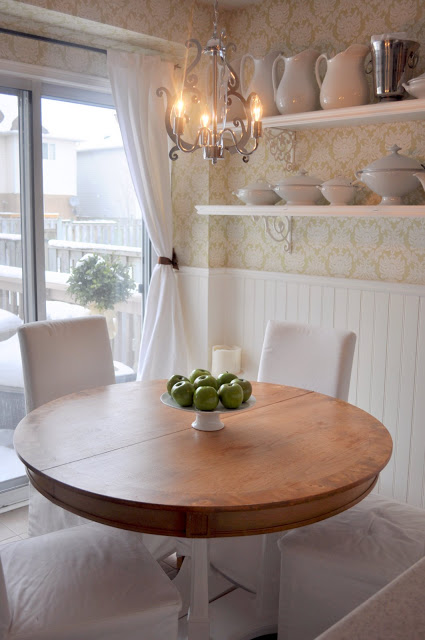 Just makes everything so fresh!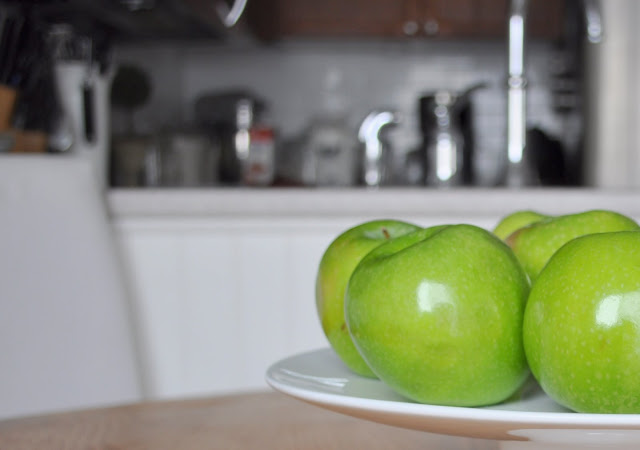 Here I am playing with my camera and trying to achieve bokeh. That green really pops!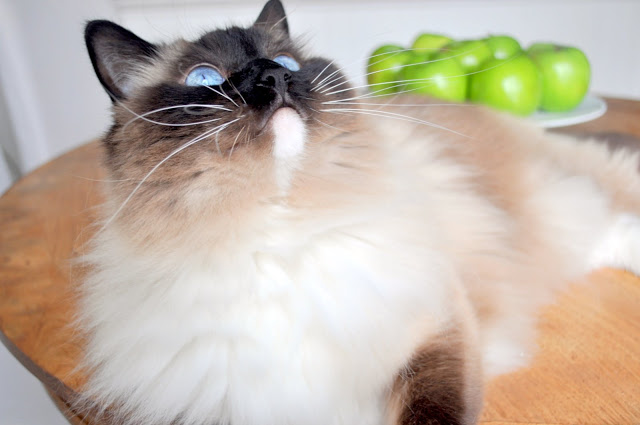 Jack is enjoying the pop of green too!
Yeah he is lying on the table. I know, I know, but if you were as cute as he is I'd let you lay on my table too! lol.
Have a great weekend everyone!