This chair was the first reupholstery job I've ever tried! The most difficult part was removing old staples…Ughh. But I think she turned out lovely.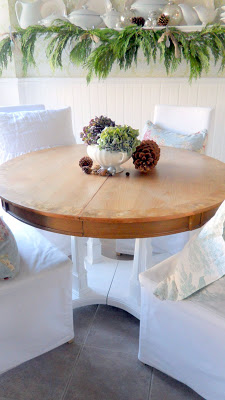 This is what she looks like now and sits proudly in my little breakfast nook.
Thanks for taking the time to visit my little corner of the world and I look forward to sharing much more with you all in 2011!
I'll be partying with these ladies for the rest of the year! lol