Hi everyone! Last week I had the privilege of volunteering alongside the team from Wayfair.ca at Habitat For Humanity.  Emily Moran from Wayfair had me at hello when she invited me to join them to spend the day volunteering at Habitat's GTA site. It was such a great opportunity to participate in something that I have always wanted to do!
Giving Back: Volunteering with Wayfair at Habitat for Humanity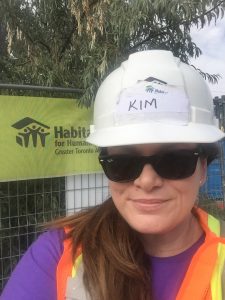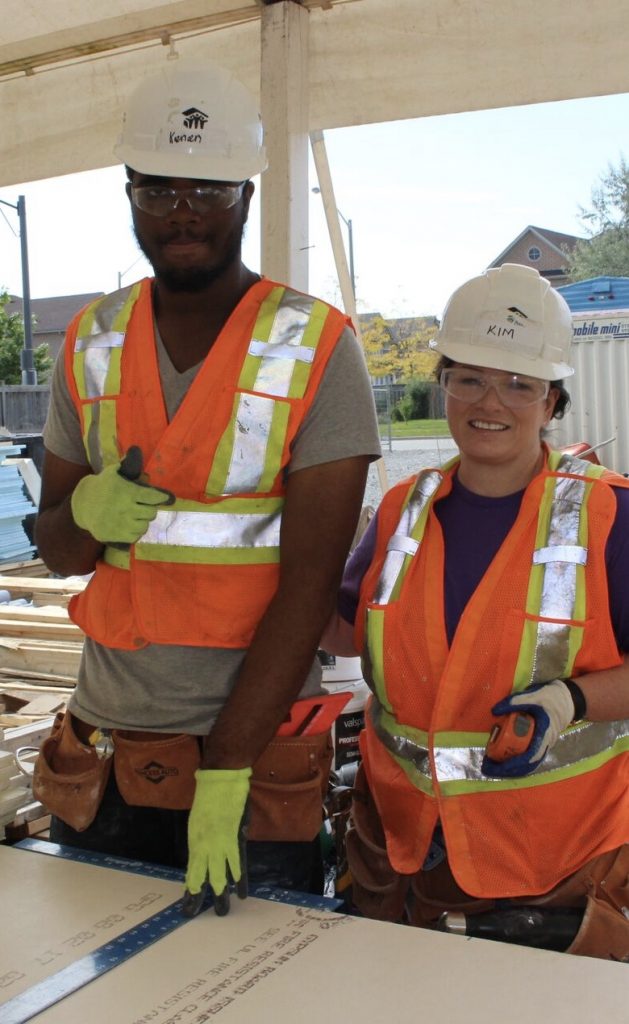 I met this young man named Kenneth and we worked together for a few hours cutting drywall. There are so many volunteers that donate their time, energy and expertise. If you're thinking about volunteering, don't worry about not being skilled. Habitat for Humanity has so many different areas you can work in from putting up drywall to scraping paint off the floors to cleaning windows. There is something for everyone to do and everything is provided for you, tools, footwear, hats and gloves. You just need to show up!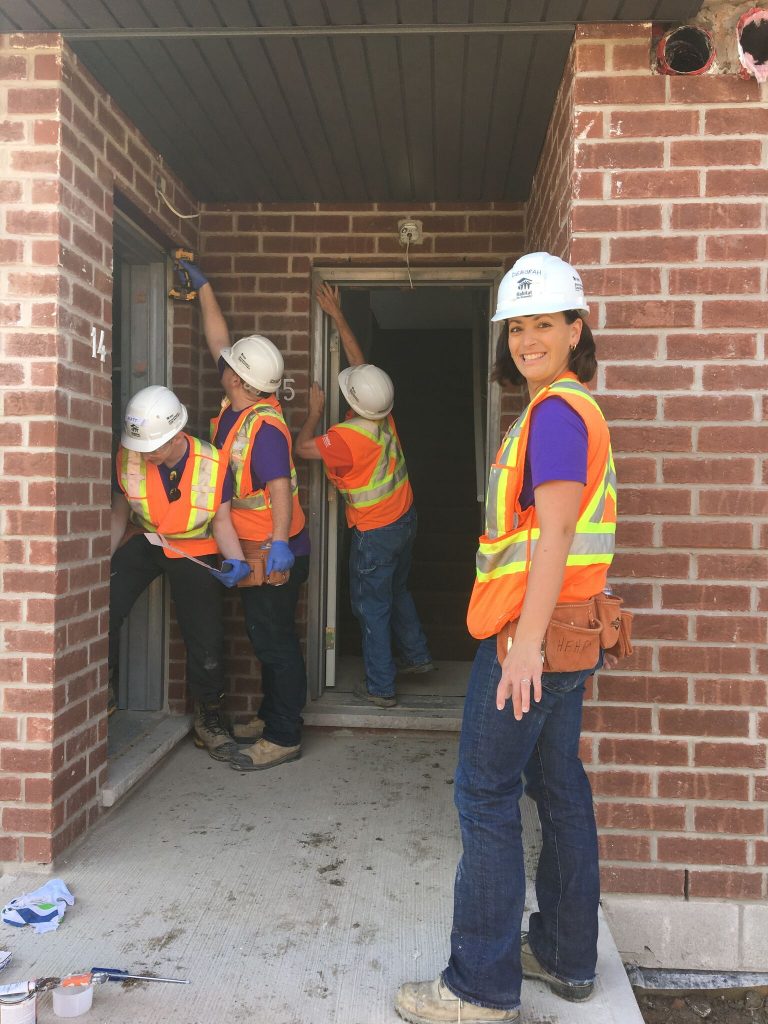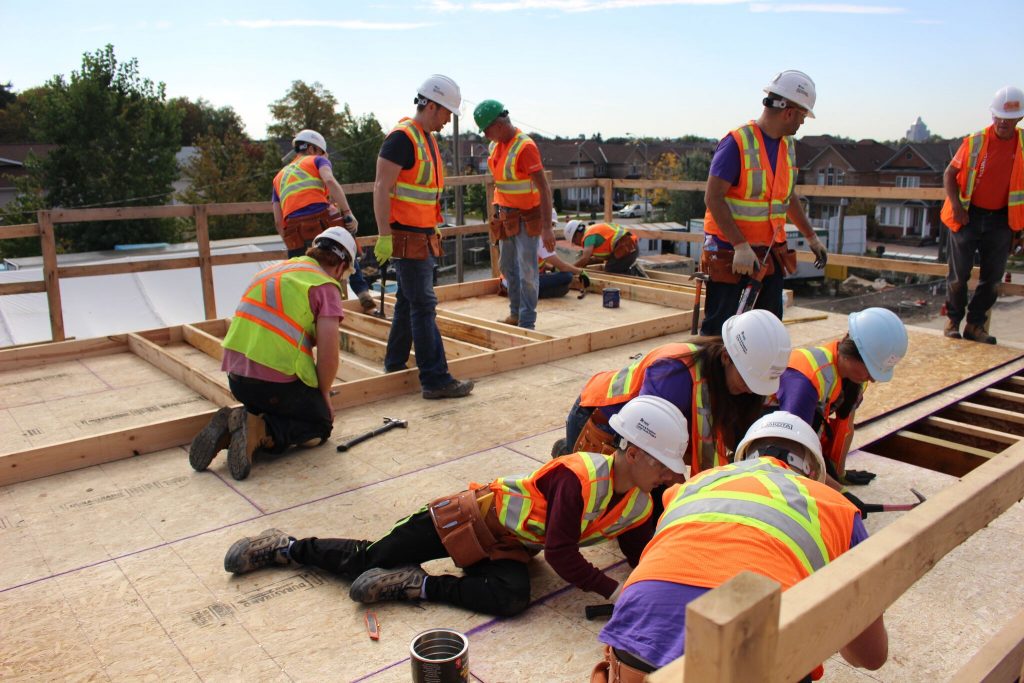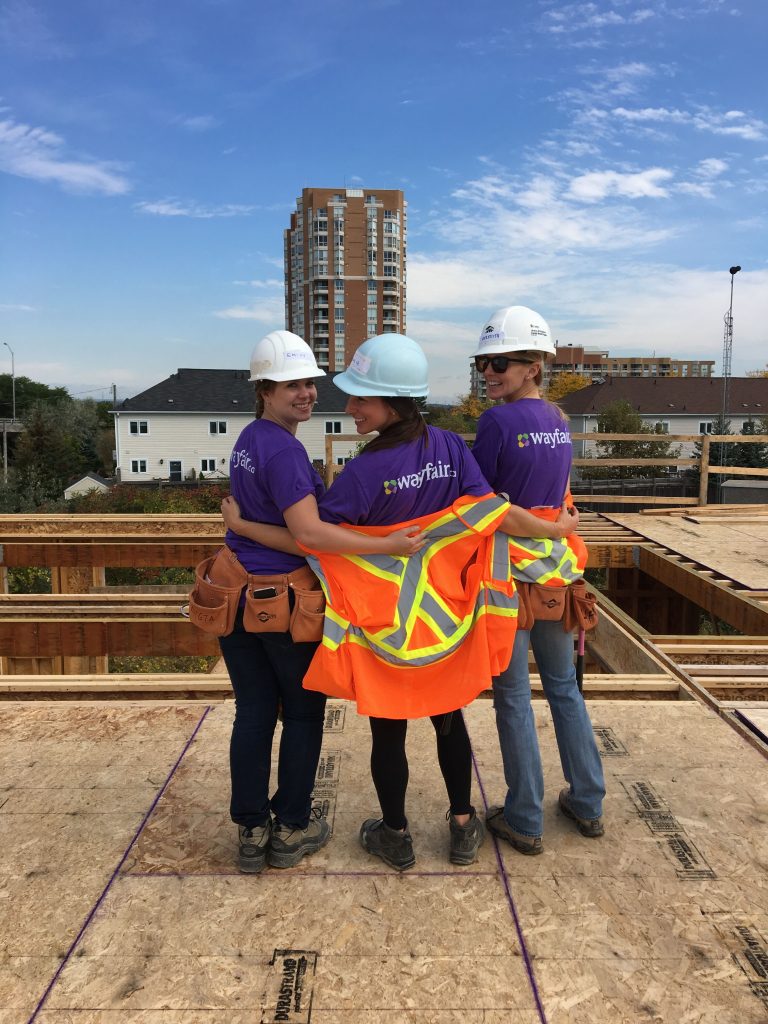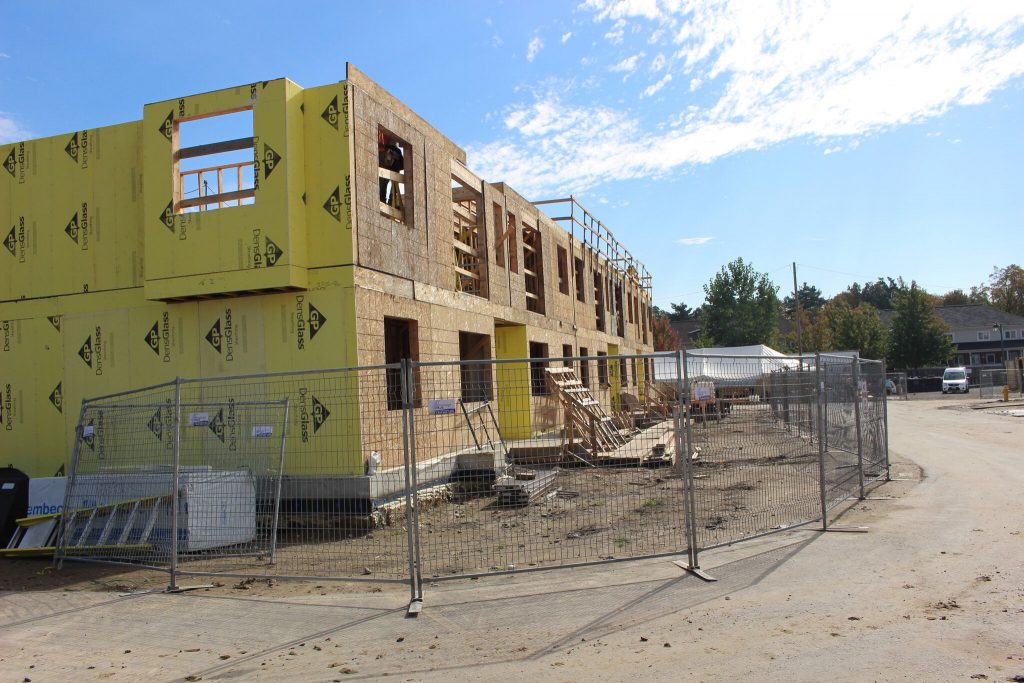 A work in progress.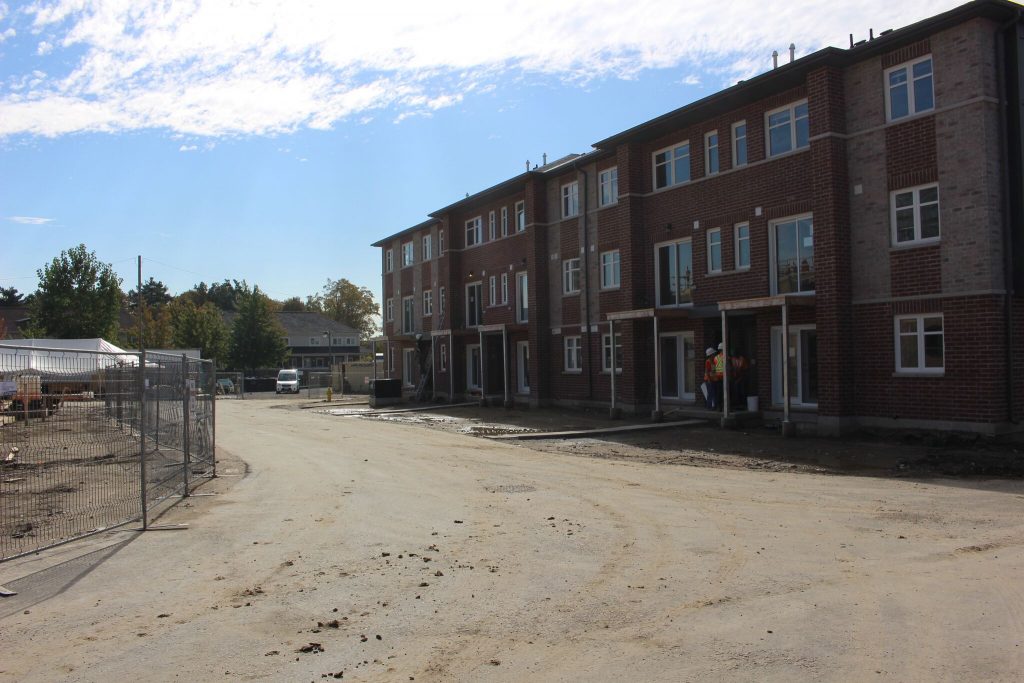 You can see how this building is almost finished and in fact, some people had already begun moving in! We were able to hear from a single Mom and her two children as they shared about their experiences and how Habitat for Humanity is changing their lives in providing decent and affordable housing.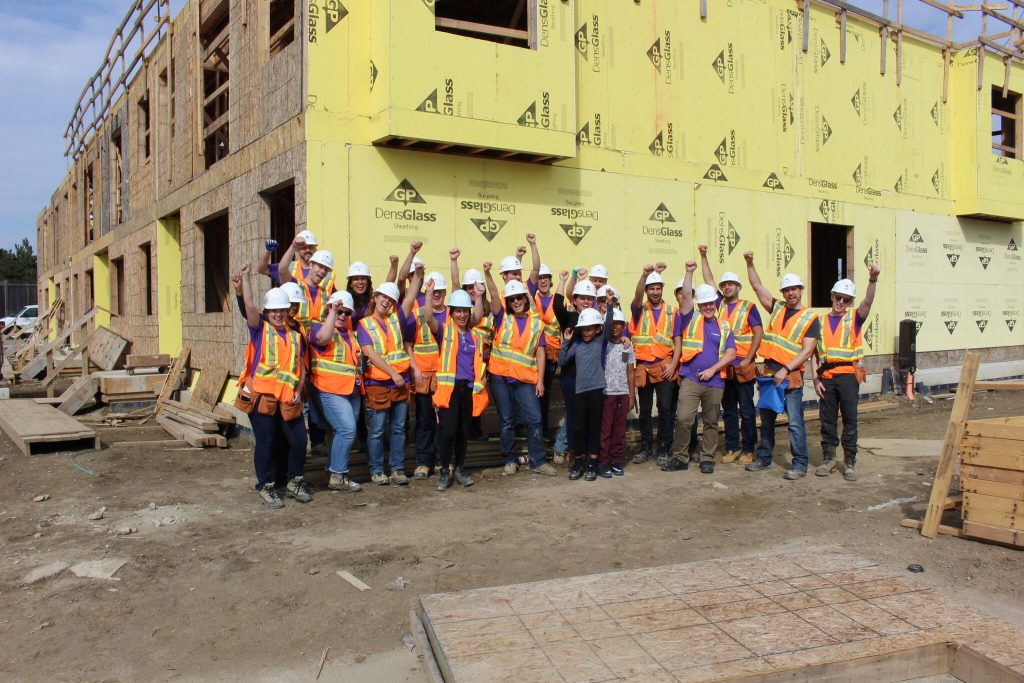 Here is the whole Wayfair team in our purple shirts!
 I had no idea that Wayfair has been partnering with Habitat for Humanity for over five years now and have contributed $1 million! They continue to provide fundraising, product donations and volunteer mobilization.
I was so excited to be a part of this workday with Wayfair. It's an amazing feeling to give of your time and/or resources and know you're making a difference in an individual or family's life. If you feel you'd like to contribute but maybe volunteering is not something you're able to do, Wayfair.ca has a donation button at checkout! With this check-out feature, you can easily support Habitat's vision that everyone deserves a decent place to live!
Blessings,
Kim