I partnered with Bemz for this post. 
Hello friends!
If you know me, you know I love a good slipcover! This white/neutral loving girl has been using them for almost twenty years. You can't beat the ability to take off your covers and throw them in the wash. It's like having new, clean furniture all the time. So, I've partnered with the wonderful people at Bemz again to make a custom slipcover for my Ikea sofa.  Bemz  had made me two beautiful slipcovers for my my Farlov Ikea armchairs and I was so impressed with the fit and quality of their covers I knew I needed a new cover for the sofa! You can click Here to see the updated Ikea armchairs.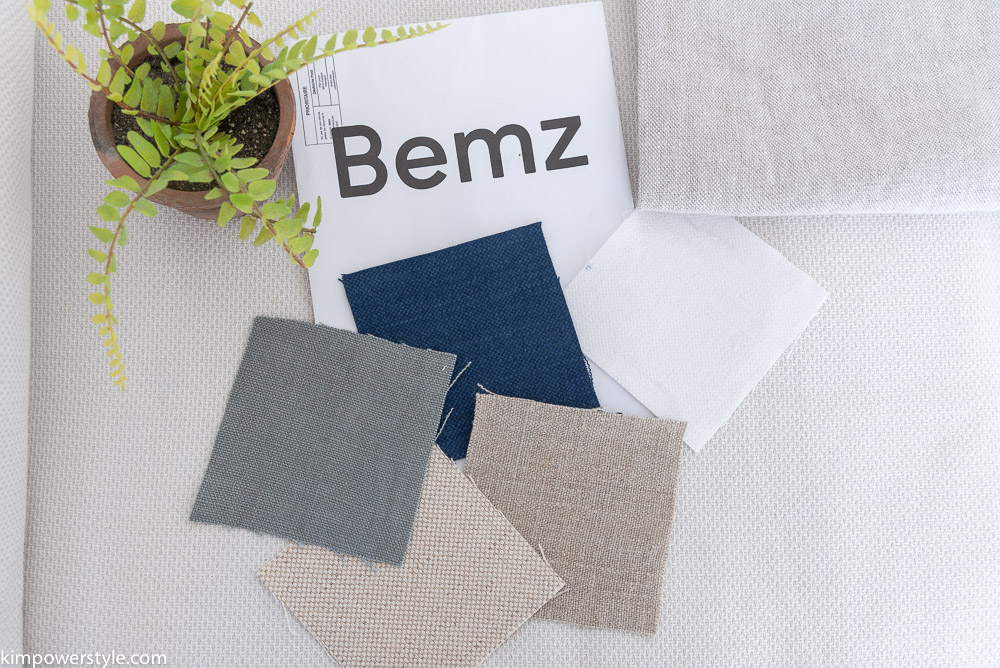 For those of you who haven't heard about Bemz, they make custom covers for Ikea furniture that are machine washable and made to order in Europe. If you want to personalize and update your current Ikea furniture, simply go onto their site, find your type/series of  furniture and then check out all the fabrics you can choose from. To help you to decide, you can request samples of the fabrics you're interested in (This will be the hard part because you'll want them all!) and Bemz will send you up to five samples for free.
 The samples above are the gorgeous fabrics that caught my eye but in the end I stuck with the same beautiful 100% Linen in "brera lino-natural" that I had chosen for my Farlov chairs. You can see it up there in the right hand corner. (The struggle was real though folks, aren't they all swoon worthy?!)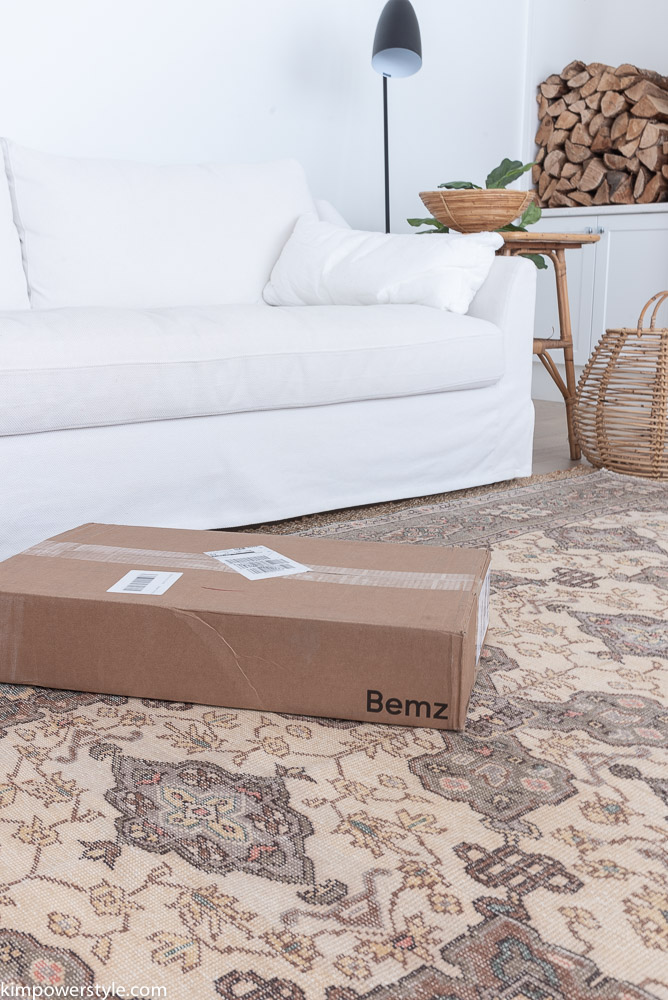 Once you choose your fabric and place your order, your new slipcovers will come in a box in a few weeks. Seeing the mailman drop that box off at the front door is kinda like Christmas morning!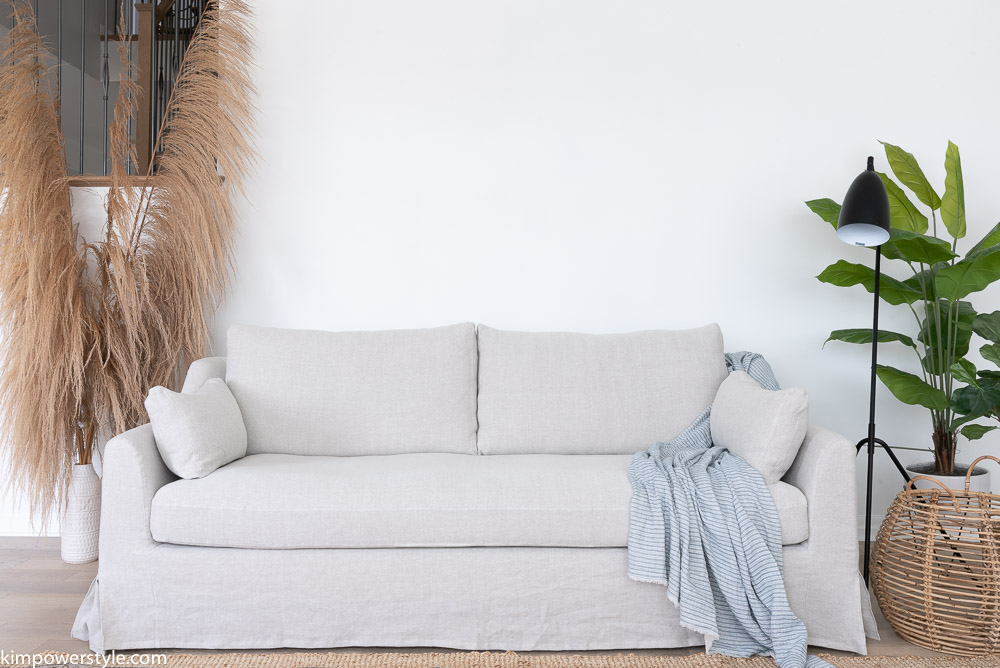 I love this beautiful 100% linen fabric. It comes pre-shrunk and is machine washable…which comes in handy with a grandson, dog and cat!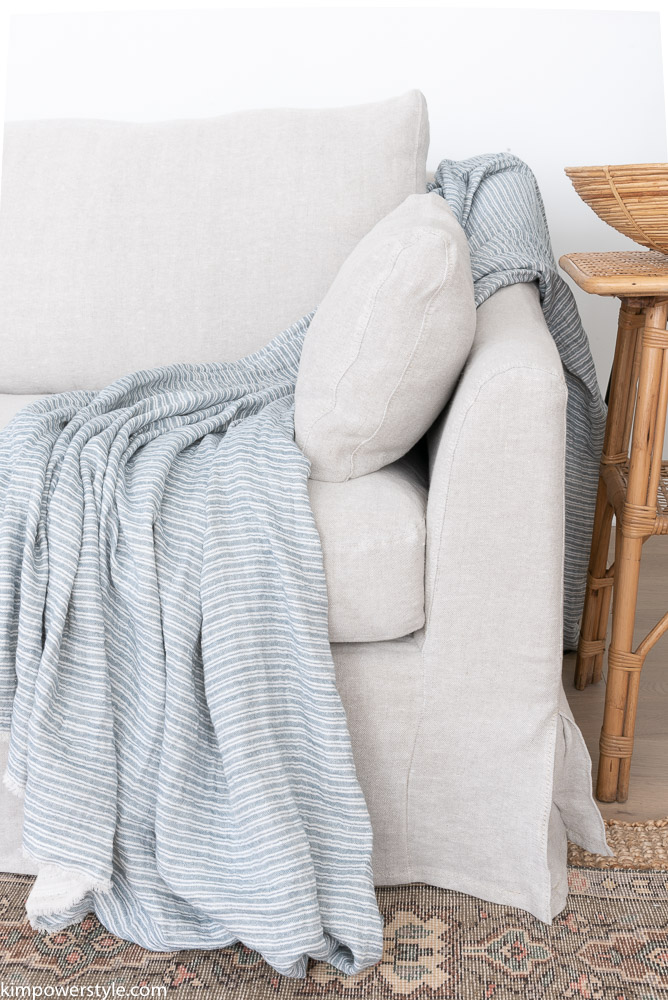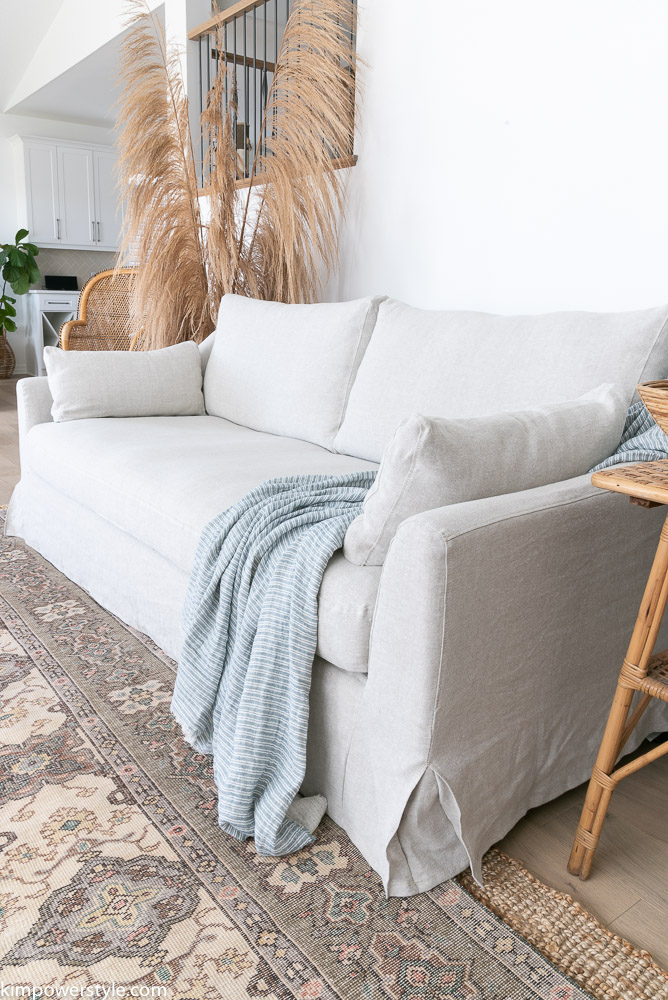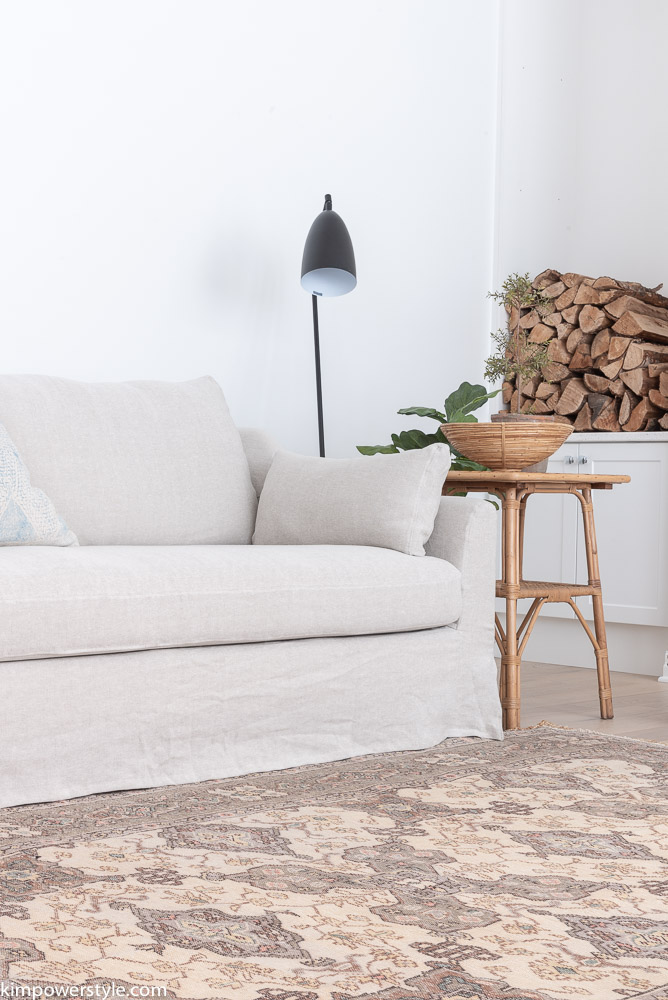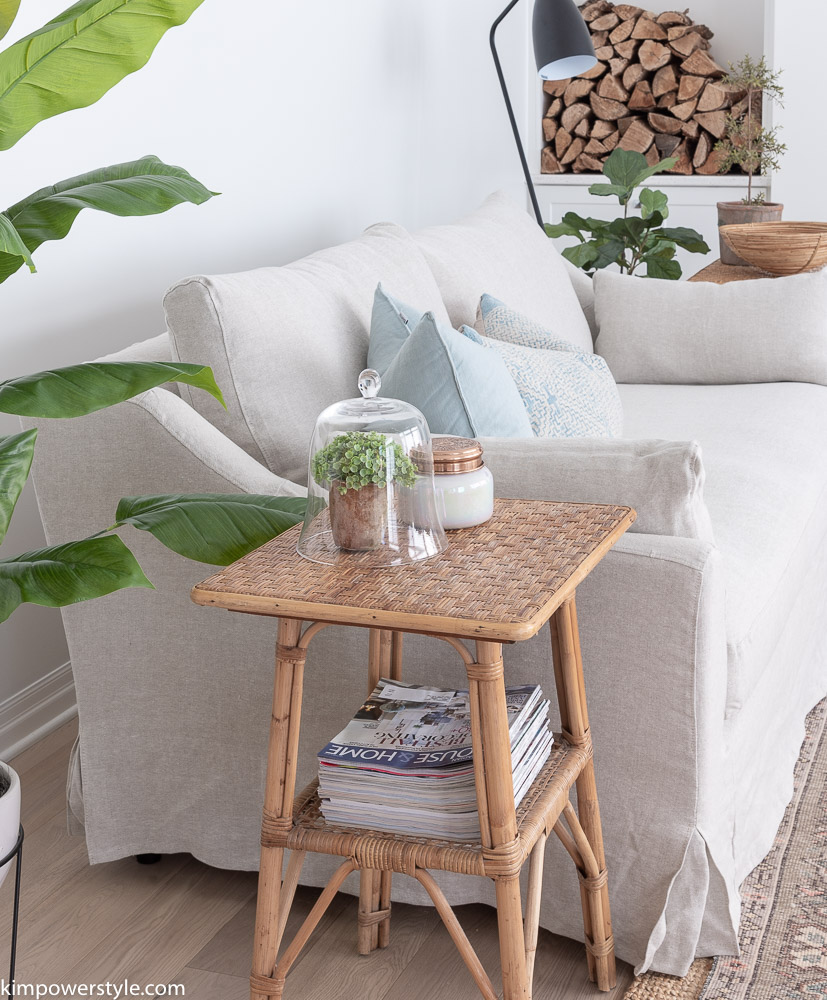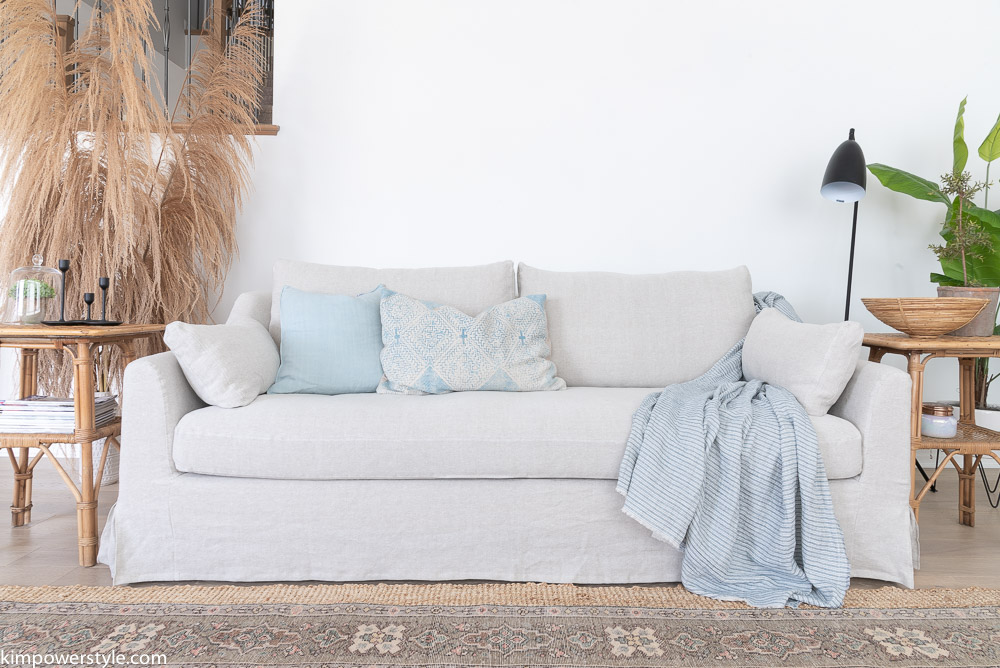 It looks and feels so much cozier in here now.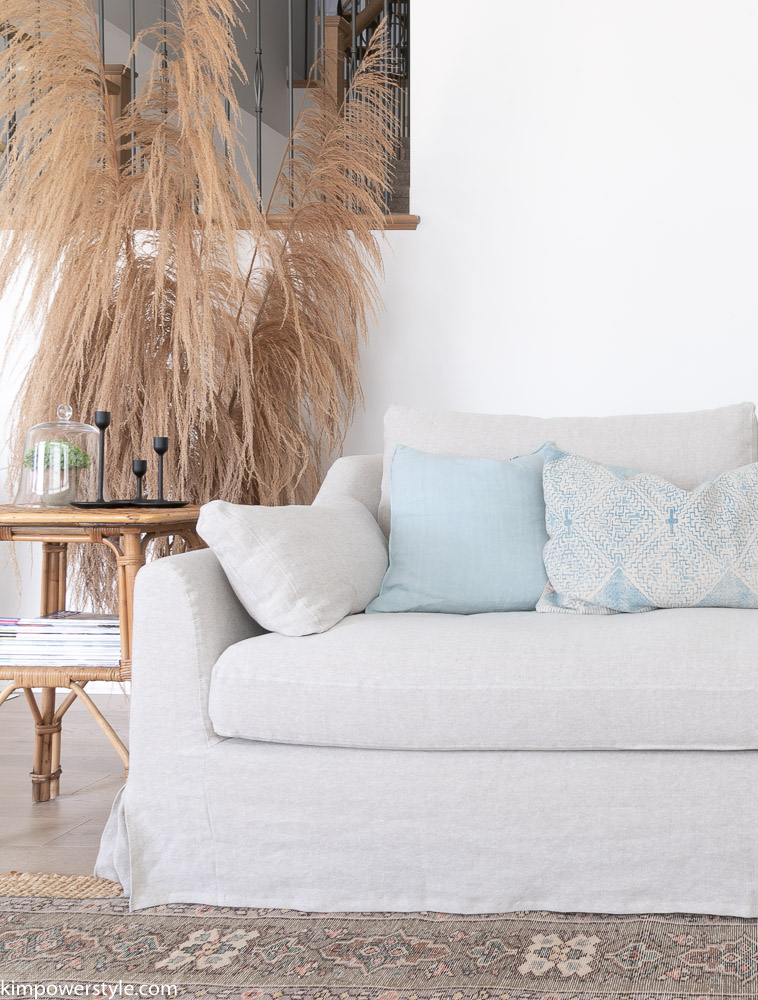 When I walked into the living room today I was struck again at how much richer and cozier my sofa looks. It's made such a difference to the whole space!
Be sure to tune in next week as I'll be participating in a fall home tour along with 4o other amazing bloggers. I'll be sharing the living room and more of these beautiful covers just in time for the fall season!
Blessings,
Kim