It's Friday I'm in Love…Five Things on my Nightstand that I'm Loving
Happy Friday ! Welcome to the 2nd instalment of my new series "It's Friday I'm in Love" Where I'll be sharing things that have caught my eye during the week. I'll be sharing anything and everything. From pillowcases to lipstick cases to blogs and spaces that I'm loving right now. I'll be providing affiliate links when I can so that if you see something you like you can find it too!
Last week the hubby and I did a little Master Bedroom Update with paint. I'll be sharing that soon! I wanted to update the things that I have on my bedside table and did a little "shop the house".  I took this marble tray that I had on my coffee table and used it on the nightstand. (It's so amazing when you change the location of accessories  from around your home and it's like you're seeing it again for the first time!) It's filled with all the goodies that I've been loving this week. Some new and some old and reloved again!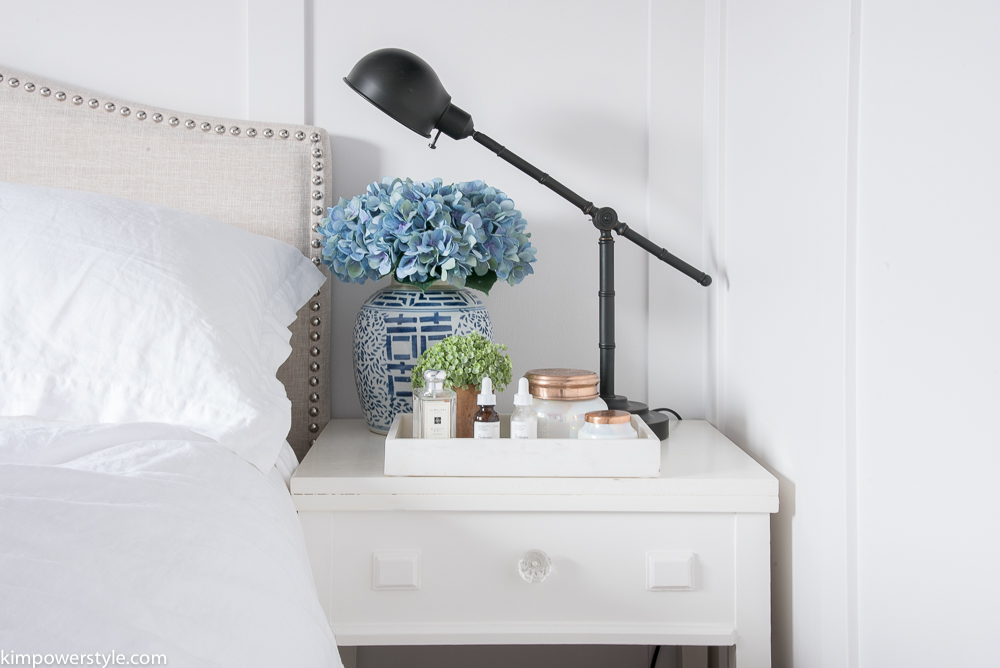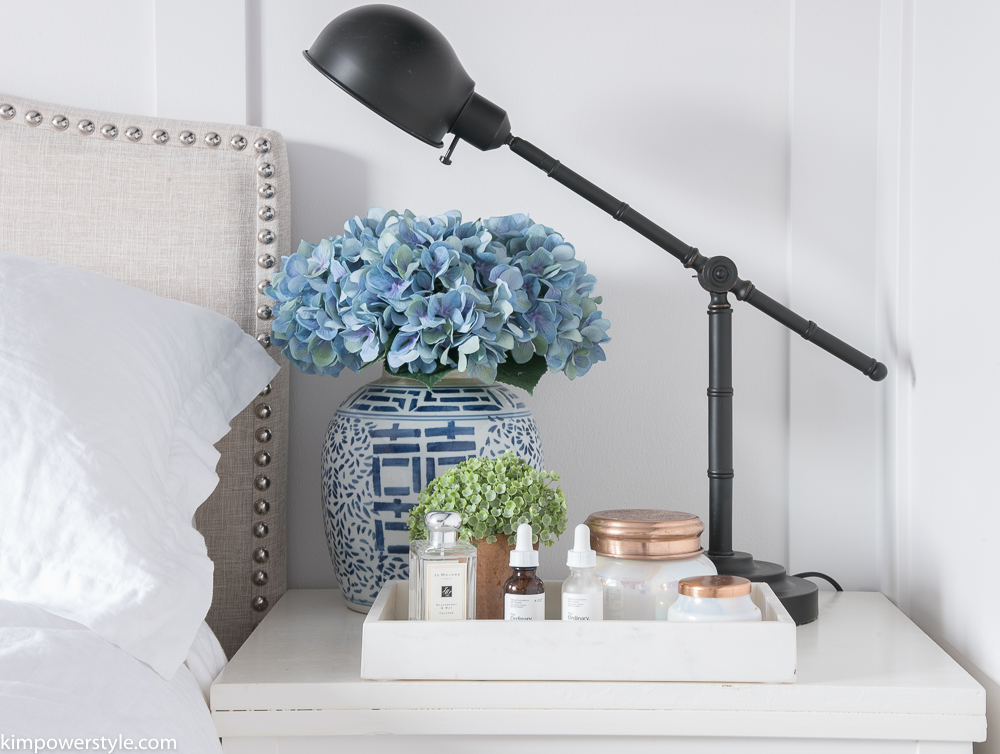 I found this marble tray at Homesense and have been using it on my coffee table to corral my candles. I thought I'd try it out on the bedside table and it looks just as great there too.
I love Jo Malone cologne and one of my very favourite scenst is Wild Bluebell. This is how their site describes it : "Vibrant sapphire blooms in a shaded woodland. The delicate sweetness of dewy bluebells suffused with lily of the valley and eglantine, and a luscious twist of persimmon. Mesmerising." Yeah, what they said! I put it away every now and then to make it last a little longer, but I've definitely found it again this week and I'm in love again!
The Capri Blue Mercury Candle from Anthropologie is my all-time favourite candle, and that is saying a lot!   These are pricey candles but worth every penny. It's my "splurge item" that I never regret buying. They last for a long time and they can scent up the whole upstairs. They're pretty to look at too!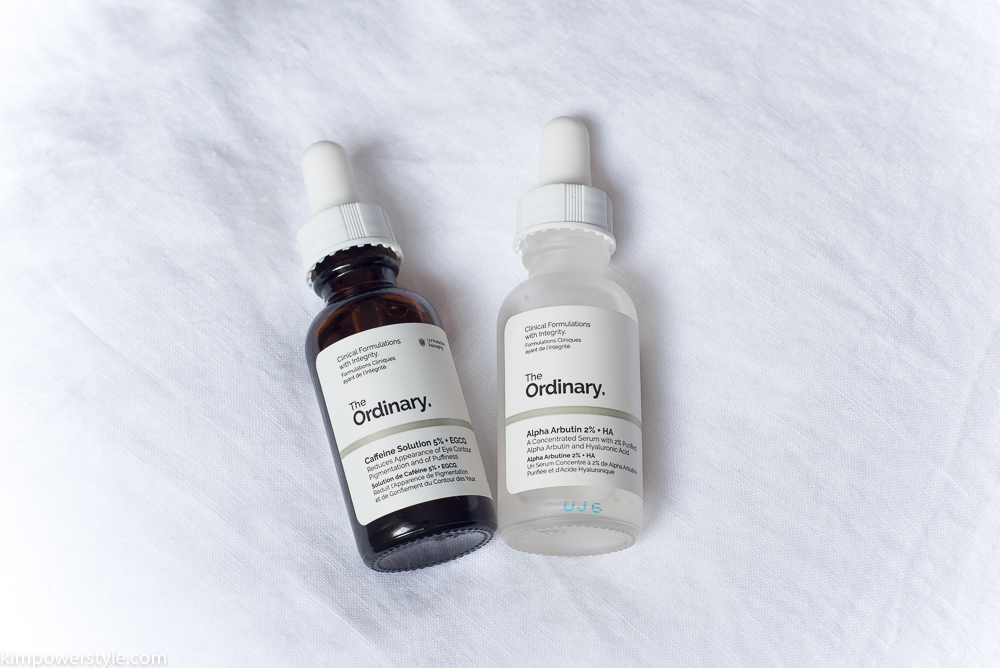 My next two loves are these two product from Decium's "The Ordinary" skincare line. If you follow me on my IG stories, you'll know that I bought and have been trying out almost everything from this no frills, low cost line. I'll be doing a blogpost on the line soon but thought I would mention these two stand out products. The Alpha Arbutin 2% has been working well at fading spots and improving  overall skin tone. The Caffeine Solution 5% EGCG has actually worked in reducing puffiness and darkness under the eyes. I'm loving both of these and  I'll be sharing more about them and other products from the line in a post coming soon.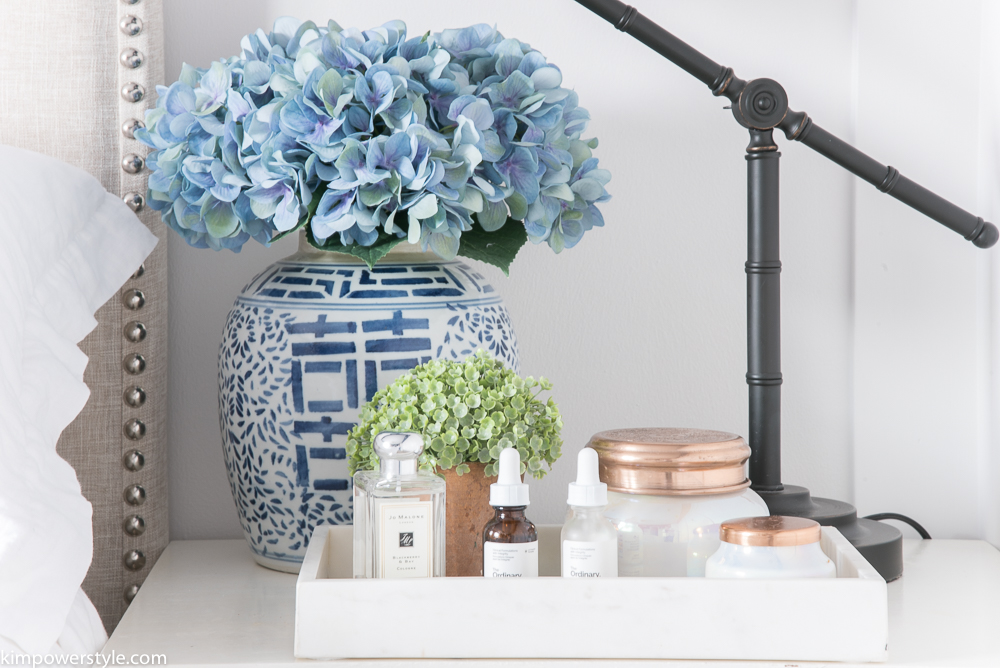 What have you been loving this week?
Blessings,
Kim
I've included some affiliate links below. 
[show_shopthepost_widget id="2779992″]