A Rustic Christmas Table Setting
Hello everyone! Welcome into the dining room while I share my rustic Christmas Table Setting. It's simple, easy and festive.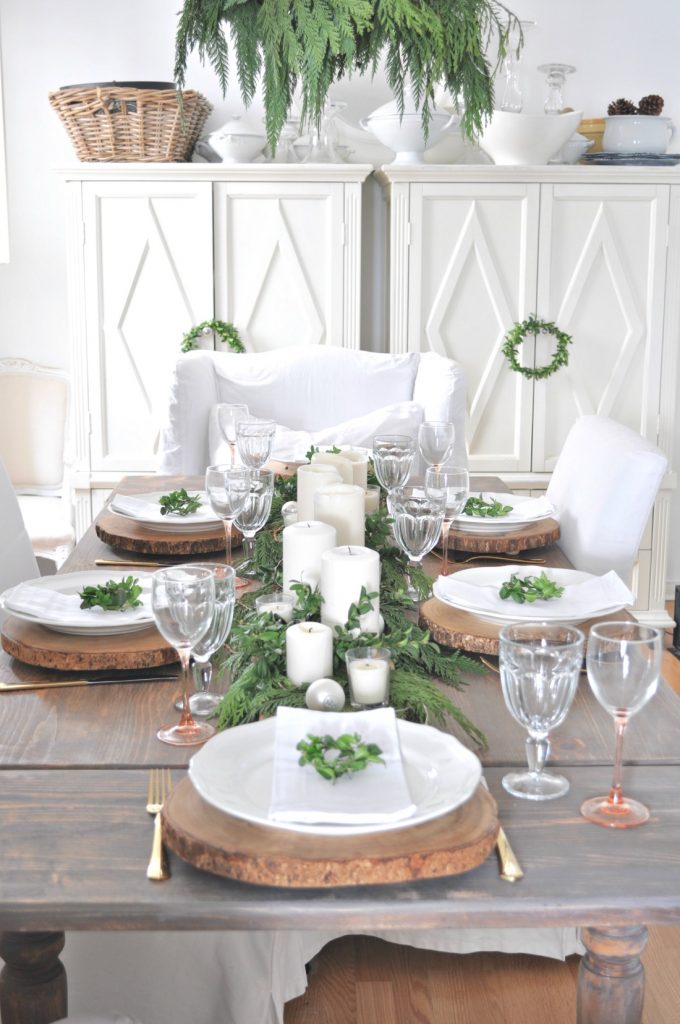 I found the inspiration for my table in my wooden slice chargers. I used them last Christmas too, they're too good not to use as much as possible!  You can find last year's post here.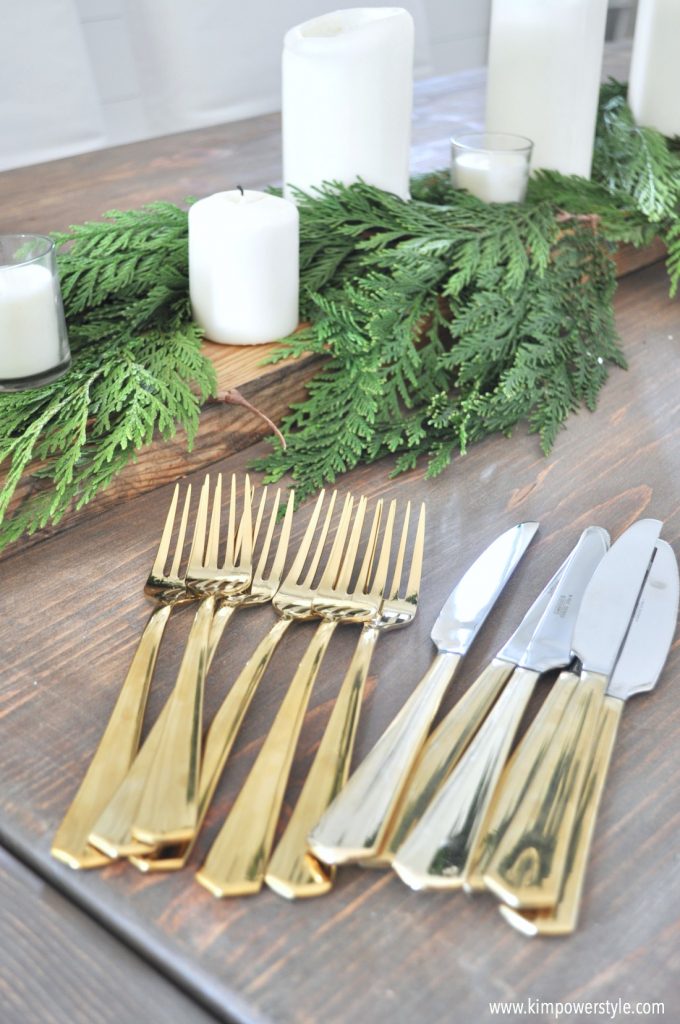 Everything that I used to set the table were things that I had on hand already. The only new purchase was this  gorgeous gold cutlery, an early Christmas gift to myself! I love adding a bit of glam and shine to the rustic look of the wood to balance out the whole setting.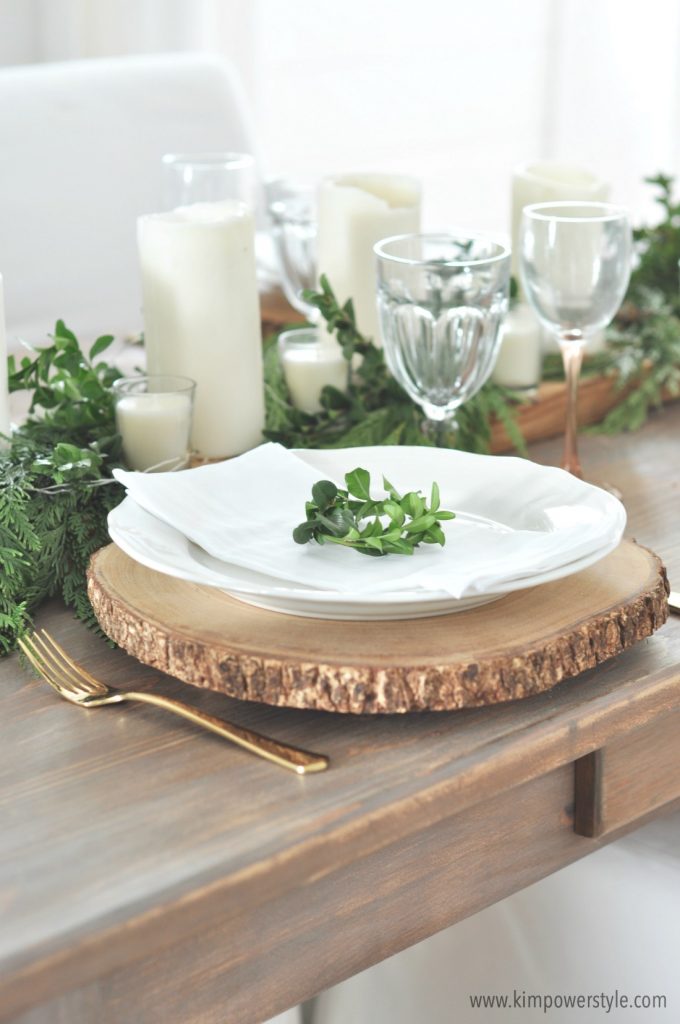 I used an old piece of wood up the centre of the table and added candles of different heights. Then I covered the wood with some fresh cedar and boxwood. I added a few Christmas balls and a long string of fairy lights. So simple and easy to do but it makes a big impact!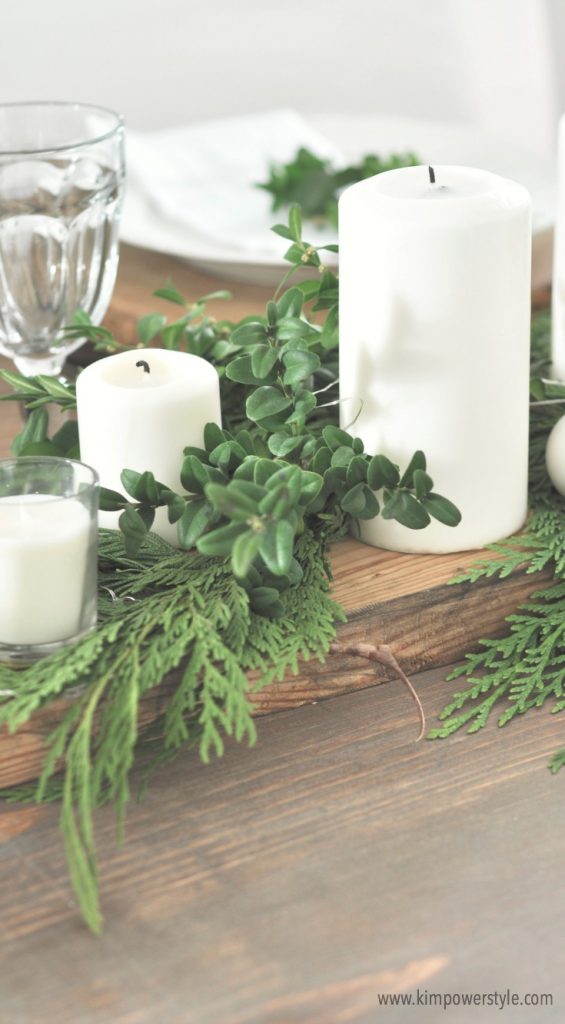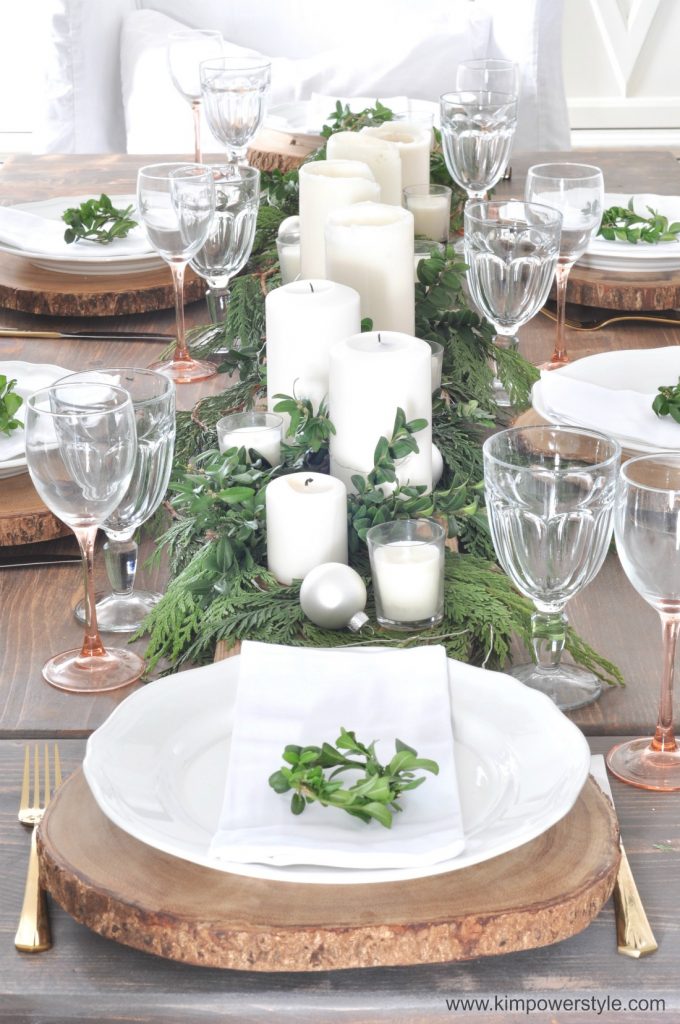 With the leftover boxwood, I wired together some stems to make these little wreaths for each setting.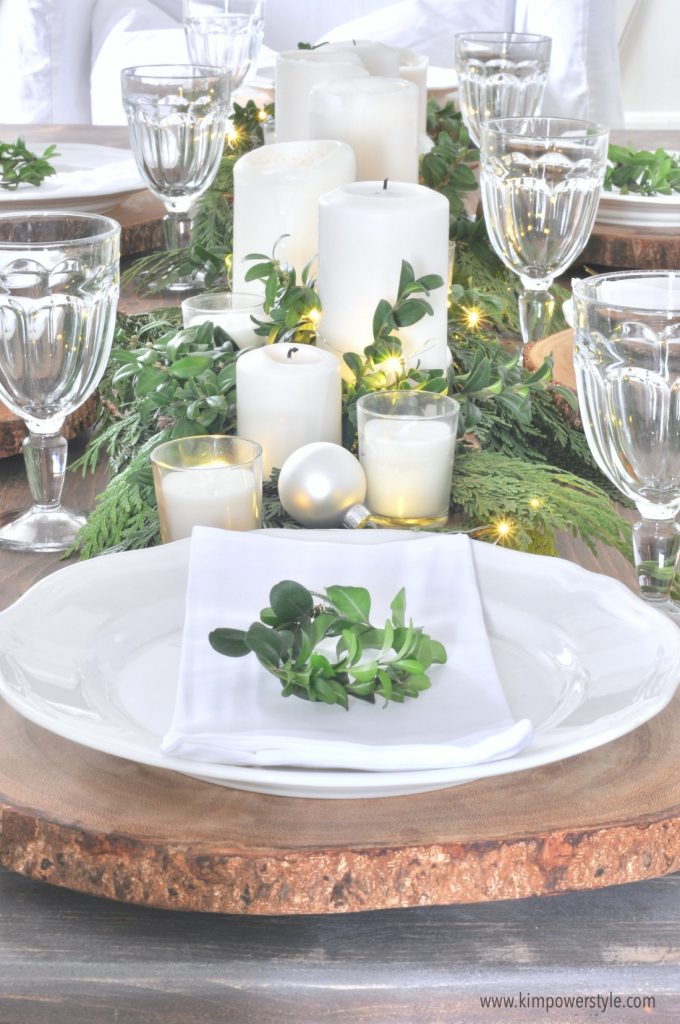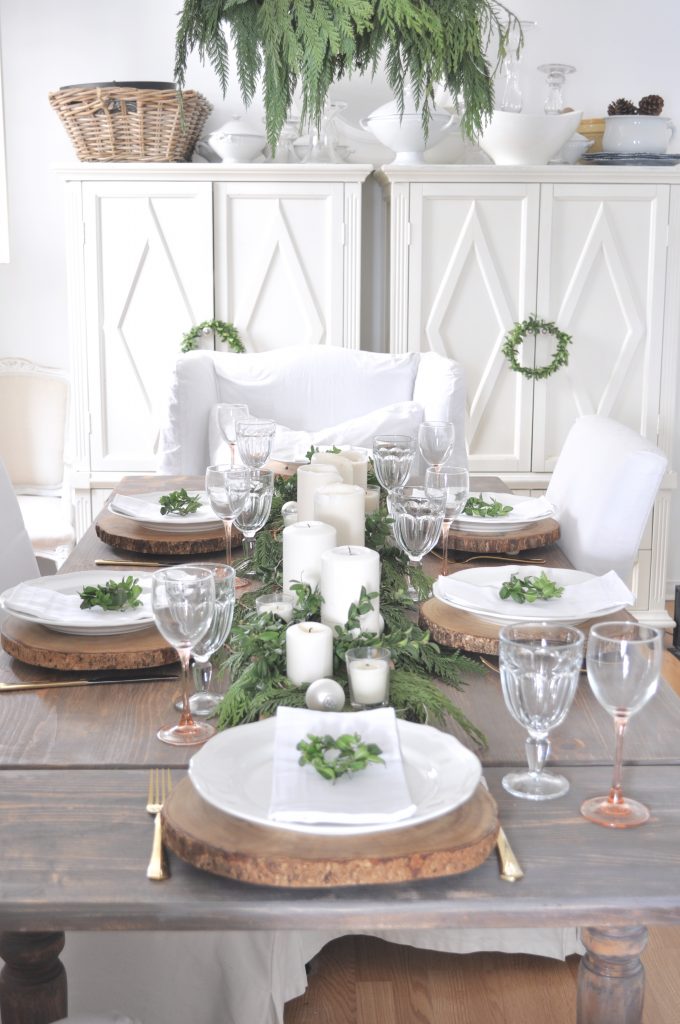 I also made a couple of boxwood wreaths using six inch embroidery hoops and a glue gun. These were hung on the armoire handles.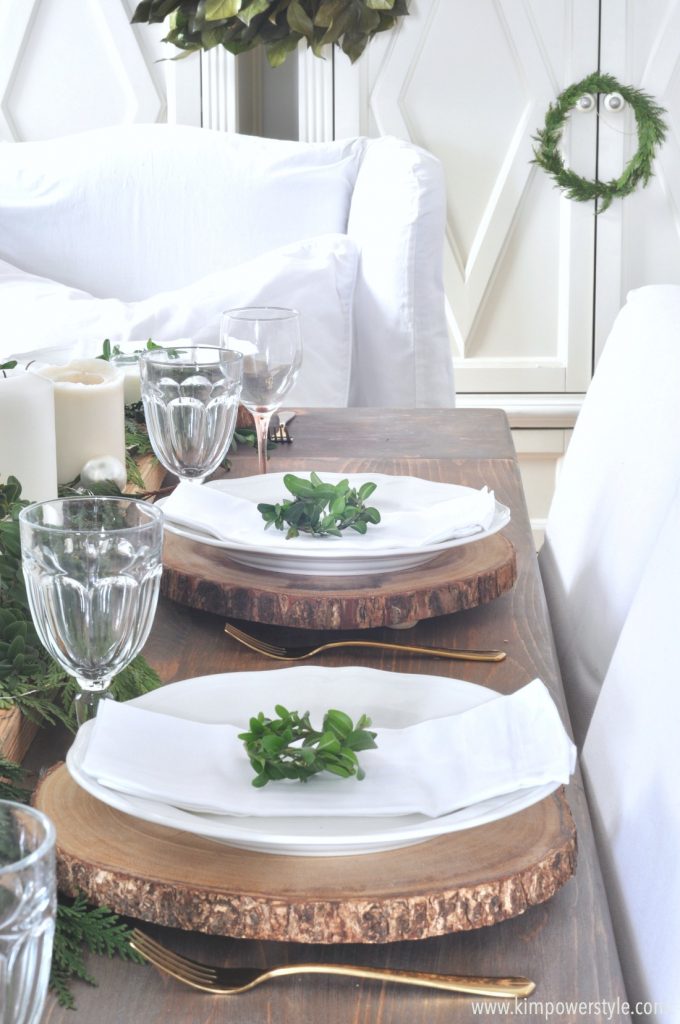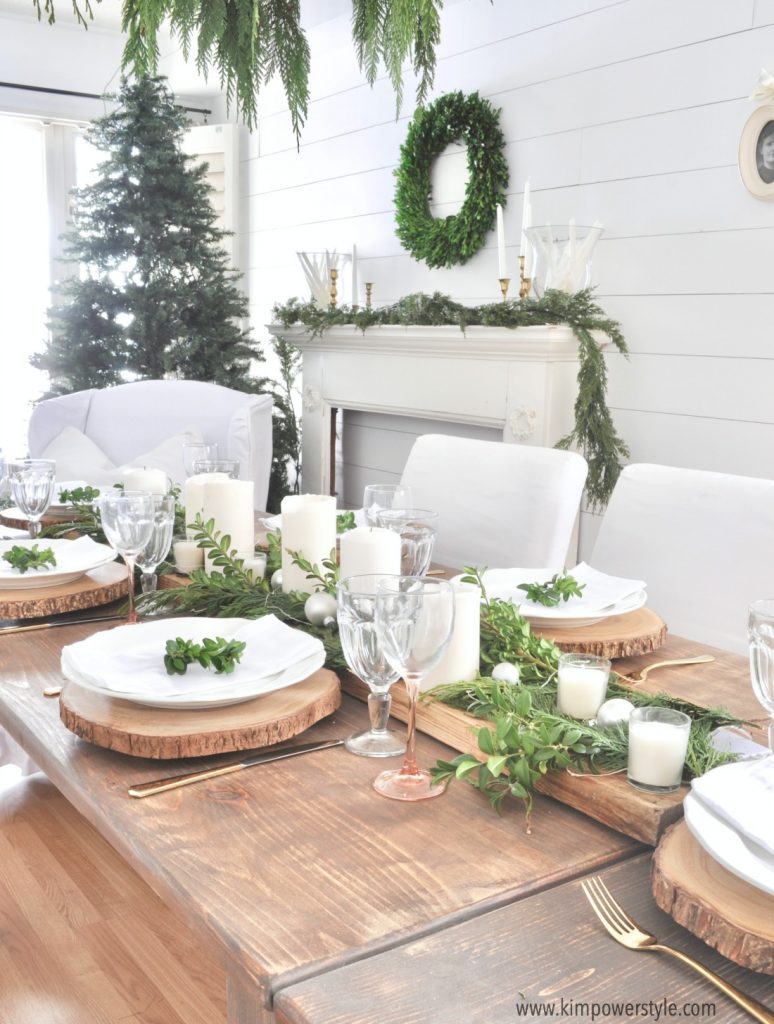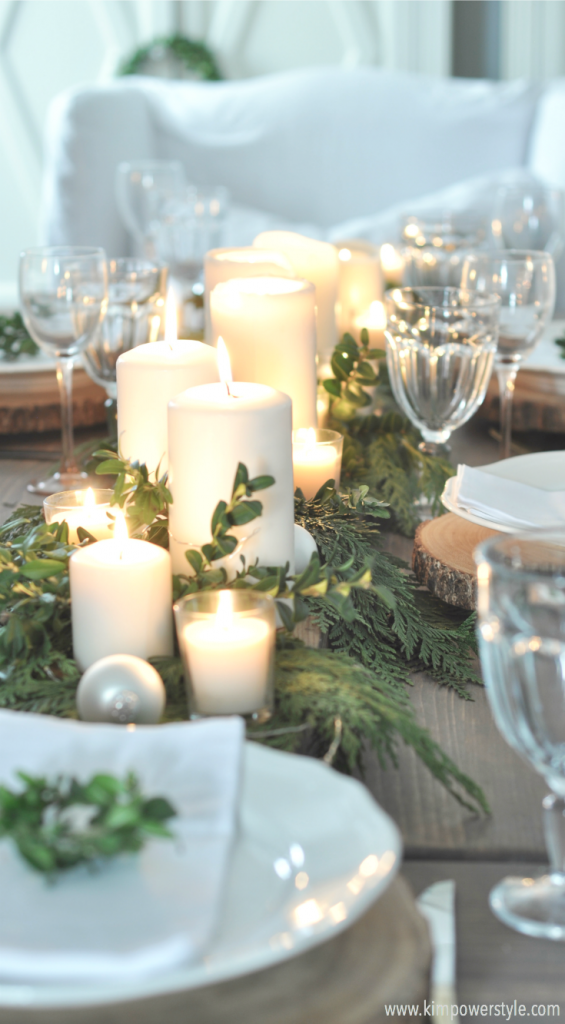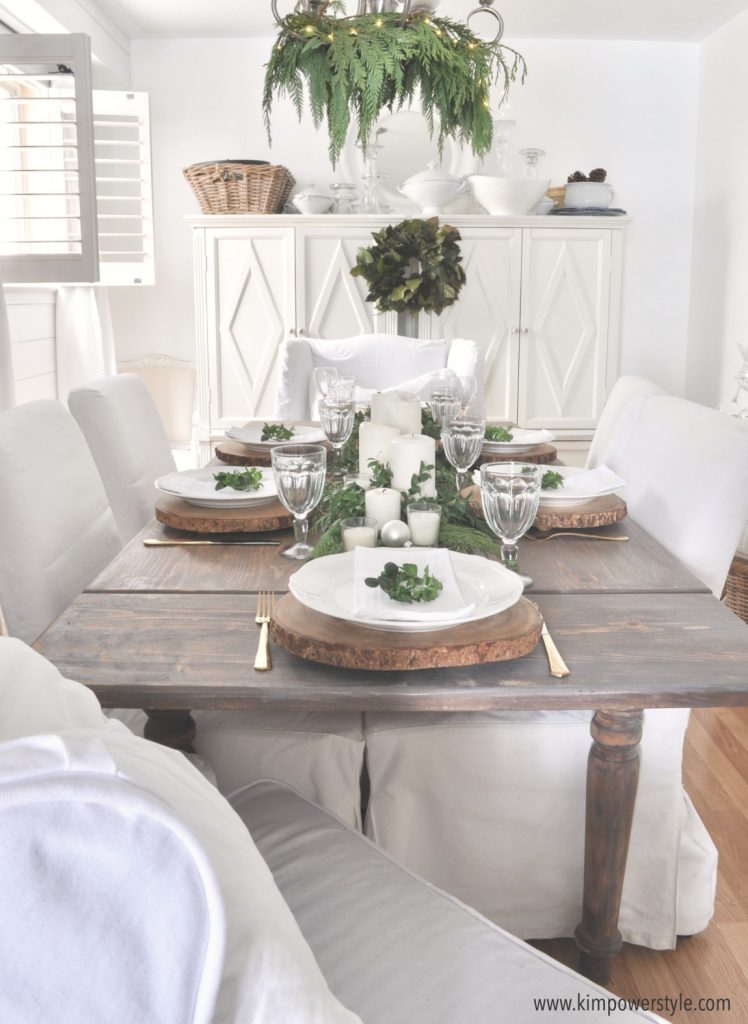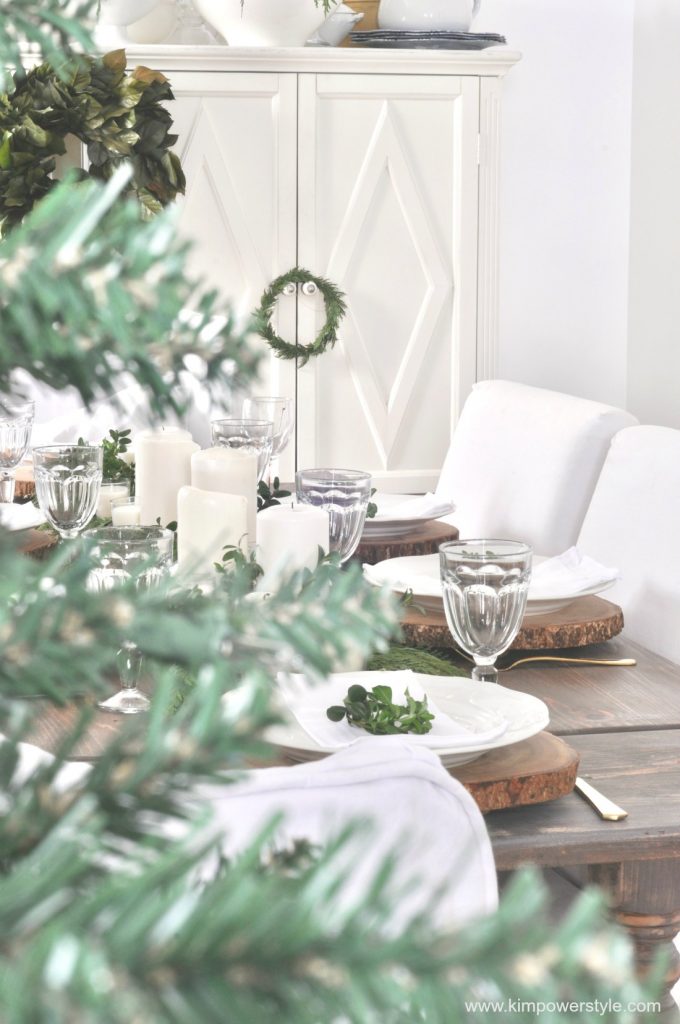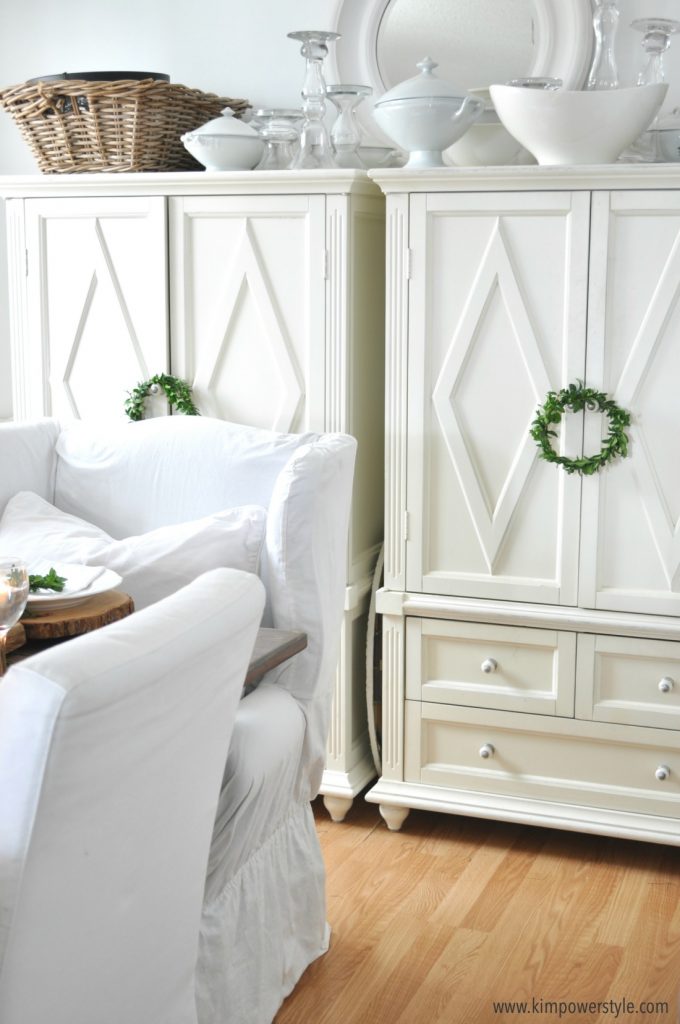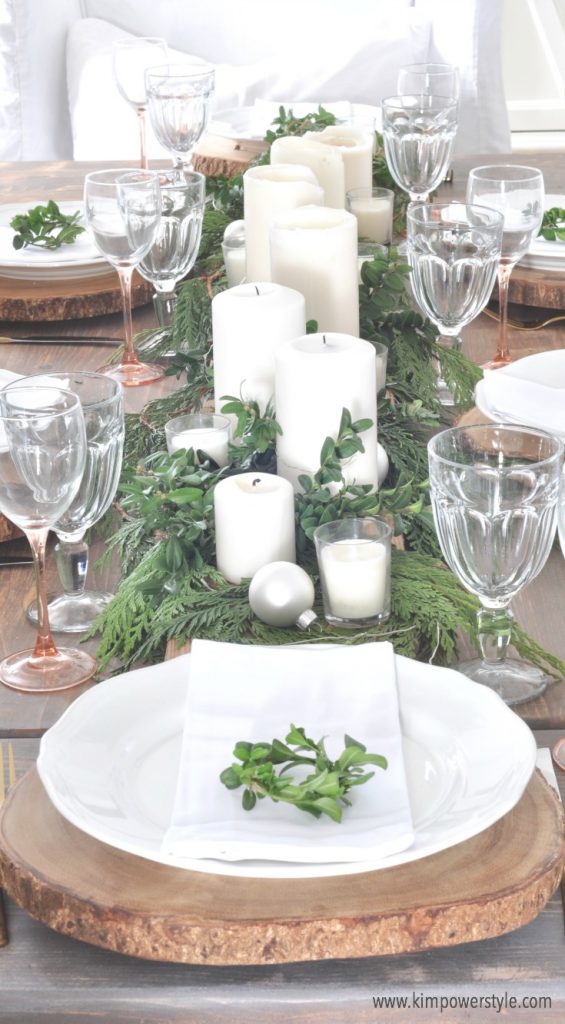 Thanks so much for joining me again.If you'd like to see more of these posts, you can sign up to subscribe and receive them straight into your inbox. I hope everyone has a great week in the midst of the hustle and bustle of the last week before Christmas!
-Kim
I'll be linking up at The Nester